Back to News
Lifetime Presents Breast Friends 4 Life
May 8, 2009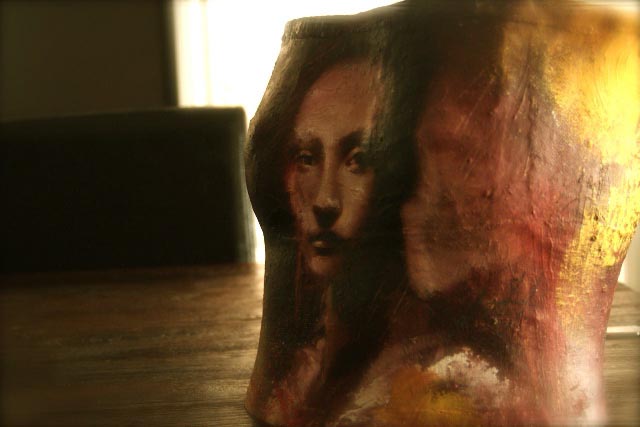 Lifetime Presents Breast Friends 4 Life
Exclusive Partnership Between Lifetime Clothing and Keep A
Continuing on an initiative that started earlier this year, Lifetime Clothing will be working with its top tier accounts across North America to unveil a series of artist collaborations in support of Keep A Breast (KAB). From involving the brand's artists at the initial concept and creative level to connecting with Lifetime's shops on the promotional front, this partnership represents a marketing collaboration in its truest sense.
Entitled "Breast Friends 4 Life", the project gave Lifetime Collective members an opportunity to design their own breast cast. The finished casts then became centerpieces for the launch of Lifetime Clothing's Spring/Summer collection, and are now being featured along side the line at brand's major retailers across the continent including:
Ben Frey at The Block, Vancouver
Melodie Papp at Deviate, Kelowna
Tami Noa Levy at Sitka, Victoria
Mike Echlin "Spazz" at Boardroom, Vancouver
TJ Schneider at Noise, Toronto
FURNI at Fathom, Collingwood
Carl White at NORML, Ottawa
Elton Clemente at Foosh, Edmonton
Randy Laybourne at Source, Calgary
Kelsey Norman at Diosa, Piedmont
Jimmy Decaire at Atlas, Terrebonne
Leon Vymenets at Underworld, Montreal
Sean Zaftino at Pro Girl, Halifax
Patrick Avive at HMD, NYC
Form of Flattery at Justin Fry's Showroom (Lifetime LA), Los Angeles
Les Ramsey at Maven, Burlington
Jerome Jenner at Double Dutch, Baltimore
Julia Deakin at Belmont Army, Chicago
Andrew Patterson at Una Mae, Chicago
Ian Hart at Untitled, Chicago
David Olmtz at Moda 3, Milwaukee
Melissa Thompson at Evo Gear, Seattle
TJ Schneider at Snowboard Connection, Seattle
Niall McClelland at Coalition, San Luis Obispo
Eddie Martinez at Lower Haters, San Francisco
Kalyco at Villains, San Francisco
Julianna Neufeld at The Closet, Costa Mesa
Tim Barnard at Una Mae, Los Angeles
"We are very proud to be collaborating on this project with Keep A Breast and have had an amazing response from our collective members who share in our enthusiasm for contributing to a good cause," comments Lifetime Clothing's General Manager, Nick Brown. "We look forward to showing the casts off at our key retailers across the continent, and I am confident that with all the hard work put in by everyone involved, we will be able to raise some money and awareness towards breast cancer."
Starting in October 2009, which marks breast cancer awareness month, all the casts will make their return back to Canada for a final gallery showing at Ottawa's premier boutique, NORML. The artist-designed casts will be on display for the majority of October, further helping to drive awareness for the fundraiser and overall cause in the nation's capital. During this time, all the casts will also go online and available for auction through Lifetime Clothing and Keep A Breast's websites. The auction will be open for 10 days, with all the proceeds going directly to KAB.
For the latest information on Breast Friend's 4 Life, please keep posted to Lifetime Clothing.

---