Back to News
Lifted Research Group (LRG)
June 1, 2009


Lifted Research Group (L-R-G) with Co-Founder/Designer Jonas Bevacqua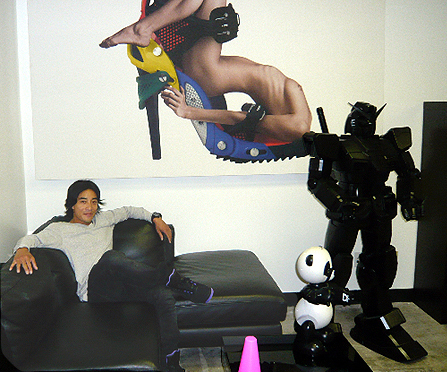 The Lifted Research Group (LRG) got its start back in '99 when Jonas Bevacqua and Robert Wright – random acquaintances at the time - met to make tunes with a mutual friend's garage band. Jonas learned that Robert was a designer, so they ended up collaborating and sharing their ideas. From there on out, they worked on turning the dream into a reality. Fast forward ten years later, LRG has maintained its presence as a solid, prospering brand and is recognized as one of the top companies in the biz.
Jonas Bevacqua joins the set to provide an in-depth perspective as to how the company came to be, their key to early success, new ventures currently in the making, and how not "pigeon-holing" the brand under one niche has directly contributed to the growth and prosperity of the company. Here's Jonas to kick off this month's Company Q&A with LRG.
Who started LRG and what chain of events made the dream a reality?
LRG was co-founded by my partner Robert Wright and I in the spring of '99. That's when we actually delivered product, but Robert and I met through a mutual friend. I was DJing at the time to make some extra money and also was a valet at a local restaurant in Laguna Beach. One of the guys I worked with had a little garage band and asked me if I would bring over by turntables and mess around. The MC of the band was Robert and I found out he was a designer, so I showed him some sketches and shared my ideas with him. He believed in it and helped me turn my ideas, along with ideas of his own, into a reality.
I had no experience with clothing or design, and Robert had many years of experience at a few different companies. All I knew was what I wanted, how it was going to look, and how to take it to the market. What I didn't know how long that pocket was supposed to be, or how to differentiate fabric, or what a pattern was. All the money that I made from valeting and DJing was put toward stickers, samples, trademarks, a business license, etc. Robert and I made a small sample line, and my dad heard of a girl's father from my sister's soccer team that was in the garment business and asked if he would look at our line. He looked at it and loved it. He then asked his friend who was good at running small businesses to also look at it; he also liked the idea. We met off and on for about 6 to 9 months, put together a small business plan, and the rest is sort of history.
What is attributed to the early success of the company?
LRG has always taken a lot of pride in discovering and uncovering new and emerging talent, and supporting that talent through clothes and advertising has been essential to our growth. I would say that shining light on Kanye West before he had an album out or before people even knew he could rap didn't hurt. Most people knew him as a beat maker, and then what do you know, later that year he f*#ked everyone up and went home with a Grammy! The same goes for John Legend, Anthony Hamilton, and Cee Lo. The list goes on and on for the last 10 years.
I would like to say thank you to all the artists and athletes that have supported us because they believed in our message and our product. Our success comes with a belief that there is always more to learn, design, grow, experience and inspire.
LRG has now been in business since 1999. Besides the current state of the economy, what has been the key to steady growth over the past few years?
I think it's because we never lost touch with our loyal following, and are still loyal to that following. We have never strayed away from our concept or tried to be something that we are not in order to sell a product. Putting up a front can hurt you. Absolutely we've expanded our distribution, but we have never forgotten where we came from and still put 147 percent back into our independent accounts. People sometimes forget that we are the ones rooting (pun intended) for the underdog. There will always be an underdog with something to prove, and we're still the underdog and just as independent as we were when we first started. Authenticity is key.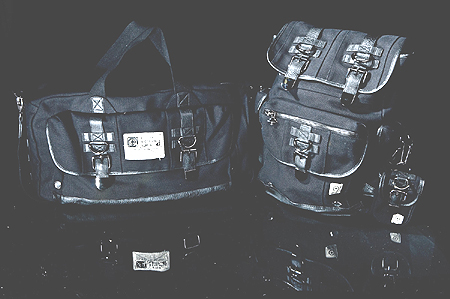 Is LRG growing right now? If so, is growth coming in existing product lines or new/newer product lines?
Things are growing good. Check out the LRG Container Collection dropping fall '09.
Is LRG's tradeshow strategy changing due to the economy or other reasons?
The economy is definitely separating the men from the boys. I think companies are there to do business and not to people-watch. The shows in general are down both in traffic and vendors, but we still write enough business to justify doing them.
LRG has had an e-commerce site up and running for about a year now. When entering into e-tail, what can make or break a
company's efforts into this realm?
Picking technology providers that WANT TO support the attitude and service your company desires to set forth is the biggest difficulty. There are so many potential partners that will aid in building a great site, but lack the ability to service and continually maintain that platform; you have to be careful not to jump in to something too fast. It's important to handle all due diligence before partnering up with someone. If you lack the abilities to do so in-house, your best option is to contract a company to do it for you.
What was the most complicated attribute of launching an e-commerce site, and how was it overcome?
Creating a new division within our company was challenging, but not complicated. We are still able to make quick decisions and change directions if needed; this helped in the process. The hardest part about starting a direct-to-consumer operation was getting everything in place for the first time. Product photos, copy, graphics, small quantity shipping operations, and customer service are things we've never had to deal with on this level. Once personnel were trained and up to speed, the kinks worked themselves out. We're still making small changes here and there, but that's expected.
LRG has done collaborations with various companies in the industry, hip-hop artists, and even with a Suzuki Hayabusa. What is hands-down the most notable collaboration to date, and what's next on the collaboration front?
I can't pick just one! Like I said, we have accessories coming out: bags, watches, luggage and all that other good stuff. We did an LRG/Suzuki motorcycle, and we have a "collabos" shoe we did for Chico Brenes with DVS that came out dope. But actually, we're trying to chill out on the "collabos" and just focus on making our product the best it can be.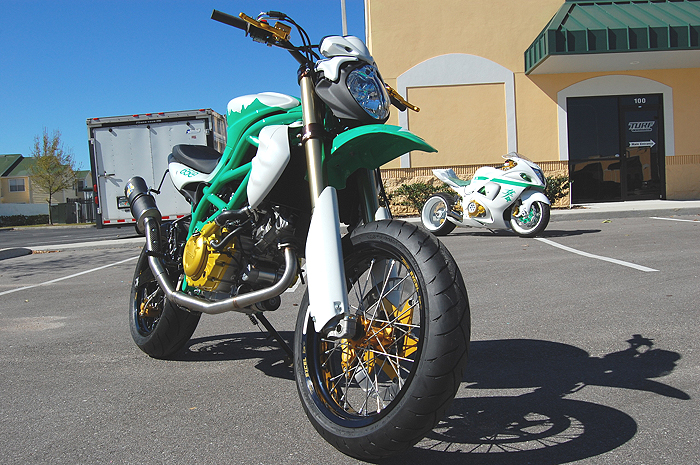 What makes collaborations such a big hit, and why are they so successful?
Designing something that's original and really fresh!
LRG has now been in the juniors' market for almost a year now. How has this line been accepted, and how does it stand out from the other companies inside and outside the industry?
We feel it has been accepted well. New lines are always a work in progress. It took a few years to really get LRG on the map, and the same can be expected for any new line. We've never really concentrated on differentiation, but rather on just designing what we think is fresh.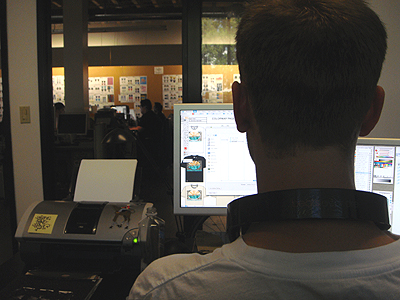 LRG has been able to grow beyond the action sports industry, yet retain a strong core following. How do you maintain this balance without being portrayed as "selling out"?
It's because we never pigeon-holed ourselves into one look or identity, and have always designed from the heart versus the flavor of the month. Fashion is a constant. Change is constant. We are a representation of all the things we're inspired by, or things we've been into from childhood memories to the present. As much as we have evolved as people and designers, our concept has remained the same, so it's credible and not forced. We are what we make, and I think that everyone can respect and relate to that. People know this is not a gimmick, but how we really are. LRG is a reflection of all the things Robert and I were into – an outlet to express our ideas, emotions and thoughts. As the "Group" grew, it brought new and different flavors to the table, and now LRG has become a platform for others to reach their dreams through our vision. You can wear our clothes in more than just the streets; we are a creative lifestyle company.
As far as "selling out" goes, I think it's funny when people think that it's not "cool" to make your product more available to the people. I will tell you that it's not cool to not share something you think is great and are proud of. Being able to give kids careers or make their dreams turn into realities is what's f*#king cool to me! This is not an Easter egg hunt. We make clothes, not Easter eggs. I think it's pretty cool when you are so proud of your product that you want to share it with the world. An idea is just and idea. What makes it a great idea is when you are able to make it physical and are able to share it. People need to understand you don't need to sell out in order to buy in.
What's new with the skate team, and when's the new video comin' out?
The video's called "Give Me My Money Chico" and drops at the end of this year. We've been filming all over the world for the last 2 years; it's gonna by crazy!
When LRG looks to hire fresh talent, what advice will help them along the way?
To look in the mirror, give themselves a 47 gun salute and ask "How can I be the best I can possibly be today!"
What makes LRG a great place to work?
We're an open creative forum, and we're always open to new and fresh ideas. And, we're our own bosses.
- Jonas Bevacqua
---