Back to News
GvB? That's Right - Girls vs. Boys Artist Battle
June 2, 2009
GvB? That's Right - Girls vs. Boys Artist Battle

ELEMENT EDEN, COMUNE, AND THE MACHINE DESIGN PRESENT

Girls vs Boys
Opening Reception: Saturday June 13th. 7-10 pm.
The Camp, 2937 Bristol St. Costa Mesa, CA 92626
Costa Mesa Day of Art
Music by Jess Carson and Alfred Hawkins
Beverages by Karl Strauss Brewing Company

For the first time ever, two separate but equal companies - each pushing the direction of youth culture in their own ways - will come together on June 13th for a modern day battle of the sexes. The battleground? Costa Mesa's SoBeCa District. Weapons? Walls, track lighting, hanging materials, and creative innovation - An art exhibit breaking the mold of what we've come to know. Different methods. Different madness. No iPhones, no laptops, just friends and artists coming together for the greater good.
The Players:
Element Eden: a women's boutique brand from Irvine, CA. Born from the desire to make a difference in our world. Element Eden represents positive and enduring lifestyle product, and their group of Advocate artists lead the way and inspire girls to follow their own path.
Artists for Element Eden: Lisa Solberg, Juliana Neufeld, Amber B.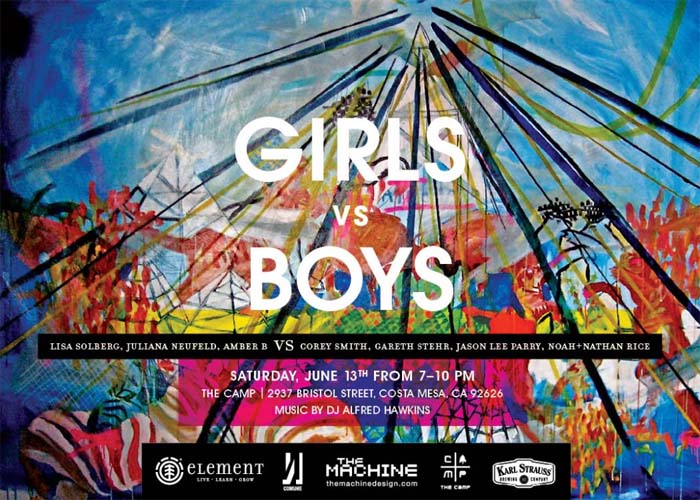 COMUNE: a men's streetwear brand from Costa Mesa, CA. Creatively pushing the boundaries of what's possible with complete disregard of the consequences. A calculated mix of raw skate, art, fashion and music, with a pinch of f**k it all attitude.
Artists for COMUNE: Corey Smith, Gareth Stehr, Jason Lee Parry, Noah and Nathan Rice.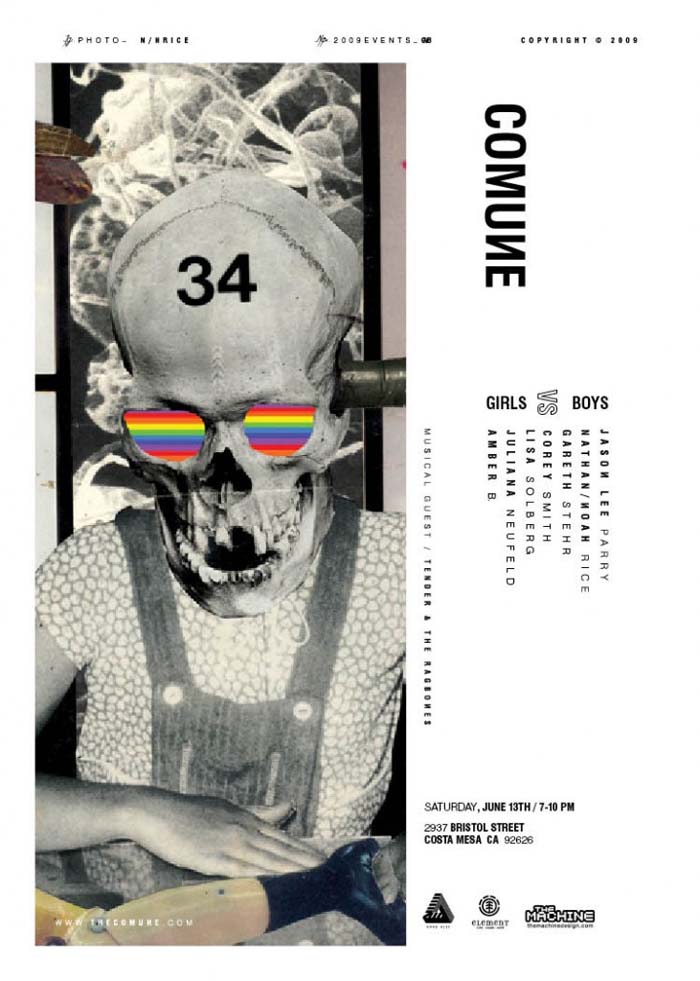 ---