Back to News
group Y with Co-Founder & CEO Liz Randall
July 1, 2009
group Y with Co-Founder & CEO Liz Randall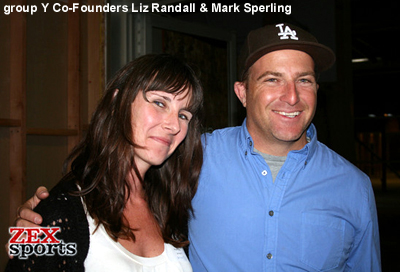 Two people had an idea to create a networking group focused on action sports and bringing youth marketing professions together in a casual setting. They decided to go for it, and the end product became known as group Y.
The first meeting consisted of Founders Liz Randall and Mark Sperling, and about six others networking at The Camp in Costa Mesa, California. As time passed, the number of networkers grew, and the audience expanded from marketing people to the "Who's Who" of action sports and complementary industries. Today, group Y has several thousand members and is on the verge of hosting the first Action Sports Conference on one of the biggest stages in the industry - the X Games. Read on to learn more about group Y's progress, its new website, and other great things to come.
When and why was group Y first created?
group Y was conceived in the summer of 2006. A few of us industry types came together just to have breakfast and catch up, and on the drive home, I was thinking how it would be cool to do this on a more organized fashion. Turns out Doug (Schneider) and Mark (Sperling) were thinking the same thing, so we went for it and shortly thereafter threw our first "gathering". I think we had about 8 of us show up at The Camp in Costa Mesa. We really wanted to create a casual venue where people could get to know each other, and meet the faces from the other side of the emails and phone calls that many times they'd been "talking" to for years, but didn't necessarily "know". We see and meet people at tradeshows and events, but often times those can be tough places to really connect. group Y events essentially remove the distractions and put the focus on the relationships.
How has it changed since inception?
Originally we thought that just "networking" would keep people's interest. But between that label having kind of a cheesy connotation and the fact that most people are at least a little bit shy, we quickly learned that by incorporating other elements that not only did we hold people's attention and keep them coming back, but that we were providing the larger service of education as well. The panel discussions and speakers give people a touch point to connect with others over, and hopefully they leave our events knowing a little bit more than they did when they walked in.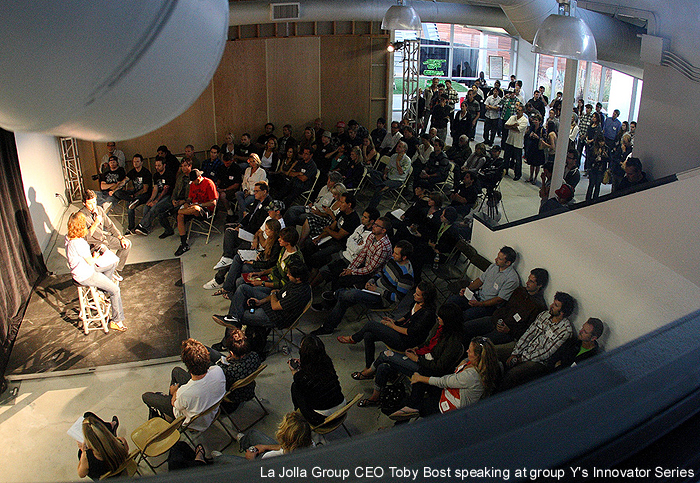 Originally, group Y was focused on marketing professionals, but a scan of today's group Y meetings shows a much broader segment of professional backgrounds. Is group Y something anyone can become involved with?
For sure. The founders are all marketing people, so that was our original focus. But as we broaden our membership base and our reach, we absolutely are branching out. Marketing will always be a big part though, mainly because it is arguably the most "sexy" genre, and even if you aren't a marketing person you probably will still enjoy the discussions. Marketing aside, anyone who is interested in and passionate about the business aspects of action sports and/or youth marketing is absolutely welcome to attend our events. Today, our attendees include the gamut of CEOs, SVPs, CFOs, Art Directors, agencies, etc. We also always welcome feedback. If there's something people want to hear about that we aren't covering, we welcome our members and attendees to let us know.
What are some of the significant milestones that represent success in the evolution of group Y?
Well, our event at X Games is our 30th event! We can't believe how fast it's all happened and how much great support we've had. Every time an iconic brand, such as Quiksilver or Oakley or Red Bull or ESPN opens up their arms and offers to assist us, that in itself means that we must be doing something right. Now that we've started to take the show on the road and have gotten great feedback outside of So Cal, that is pretty exciting as well. Also, our advisory board is not only made up of some of the brightest minds who work for some of the biggest companies in our world, but that actively participate daily within these sports. The fact that they all support us wholeheartedly in what we are doing is awesome.
Mark Sperling: For me, I feel it was the wide range of exceptional speakers we've had at our events. When we started, I wrote down a list of topics I felt needed to be addressed and industry folks that I respected who could elaborate on them. From that initial list, the response has been amazing. Not only do these people--ranging from CEOs to someone like athlete/businessman Carey Hart--take time from their busy schedules to come to our events, but they give us and our membership amazing insight into their own personal and working experiences. I've walked away from each event knowing something a bit more.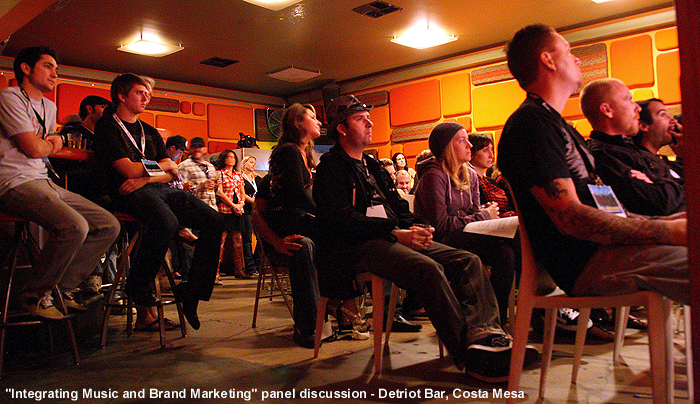 Will group Y ever evolve into include an educational/academic platform (i.e. a goal-oriented curriculum, professional development / workshops, learn from the pros)?
It's been discussed for sure. At this point, it's all about bandwidth, which honestly isn't huge between the few of us that make up group Y. But as we grow, this is absolutely a channel we will be talking with our members about and evaluating interest in.
Will group Y broaden its reach to college campuses?
Yes, we actually have one of our partners chomping at the bit to get rolling on this. We are working out the details! For now, all college students are welcome to attend our events and upcoming conference.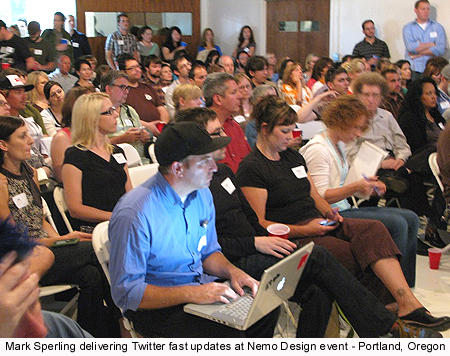 yTV...live conferences in real time over the web perhaps?
Hah. In effect, yes. We have been working to consistently get our webcasting up and running. We did a live audio feed from our Portland event that went over really well. Honestly, one of the biggest hurdles in regard to this is holding events in venues that have a strong enough Wi-Fi connection. In a perfect world, no matter where we were at, this wouldn't be an issue, but for now we kind of have to roll with the punches and provide it when possible. We do video all of our events and are working on our vast backlog of video right now to get it all up on the site.

What happens when all the top dawgs are interviewed and have participated in an event? What if all of the interesting topics are already covered?
This will never be an issue. Our industry is small, but it's not that small. People are always coming up and going out—the sharp guy or girl that is the in-house sales lackey or receptionist today will be the VP of Sales/Marketing/Operations not so far down the road. There is no end to discussion topics either. Things are always changing—i.e. the growth of social media, the changeover of brick-and-mortar to online, the impact of the environment upon our sports, the effect of the economic situation on our industry as a whole. It's endless! As long as people are talking about and working in action sports, there will be fodder and content for group Y.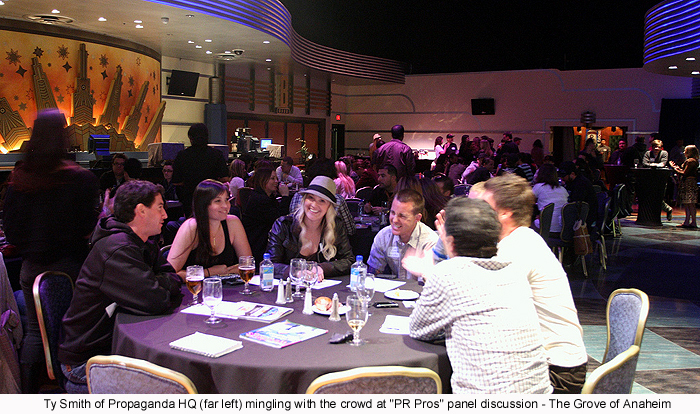 group Y's first event outside of Southern California took place in Portland, Oregon. Are there plans to create more events outside of Southern California?
Absolutely! We had such an amazing first away-from-home experience with the guys and girls up at Nemo Design that we are already planning more nationwide events.
What cities are currently under consideration?
New York City, Chicago, and Seattle are all in the planning stages right now. We would love to do events in Denver or Salt Lake as well, as we really want to get some snow-specific focus and energy going. The snow community is a little more spread out (both geographically and segment-wise), but we know our model will seamlessly translate into that space as well.
The latest version of group Y's website has significant improvements in functionality. What are some key features that group Y members have access to?
We are really excited about and proud of the new site—we have to admit it was a long time coming! We are really happy about the Member Profiles and Case Studies. While we are definitely not the first to be doing this (ahem, Malakye), we want to shine more light on who and what brands and companies are doing things that we think the group Y membership and our industry at large should know about. We actually surveyed our membership, asking them what they would like to see on the website, and this was one of the main requests.
Also group Y's presence on Facebook and Twitter will continue to grow, and we will continue to tie these important mediums into our site as they are tools our members use on a daily basis. We have included a really cool "Live" page on our site where all things group Y-related that come through via Twitter self-fulfill on that page. Our friend Matt Savarino (@Ridertech) helped us out with that one; he's our behind-the-scenes web genius who assisted us.
Is there a fee associated with membership and access to any part of the group Y website, now or in the future?
Later this year we will be launching our group Y membership program. As part of that, members will have exclusive access to certain content on the site, in addition to other benefits.
In a perfect world, where will group Y be in a few years?
In a few years we will have a small dedicated crew at our headquarters in North SD/South OC helping us to develop and create experiences and content that are increasingly beneficial to group Y members and our industry as a whole. We will continue to build our community (currently at 3,000+) to broaden its reach and include other like-minded industries that are connected to Action Sports world (i.e. entertainment, gaming, social media, consumer-products and more). We will also continue to work with other partners within media, trade organizations, agencies, trade shows to expand offerings and opportunities to our members.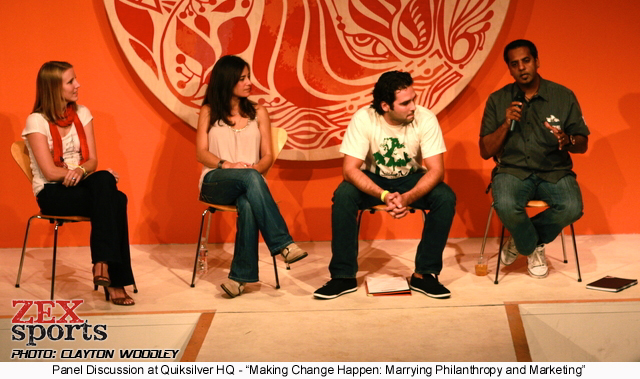 What will it take to get there?
A lot more pounding the pavement and cranking out solid events like we have been doing for the last few years, a lot of hard work and creativity, and further help from many of the amazing people who have gotten us this far as well as from new partners.
What, if any, major hurdles does group Y face in achieving its goals?
Mainly just the physical and mental fortitude to unwaveringly keep focused on our original goal. Our few hurdles are internal, not external. We have had plenty of similar networks & organizations pop out of the woodwork over the last few years, and not one of them has been able to stay the course and provide the quality of talent, authenticity and information that we have. The only tangible hurdles we have faced are typical of what any successful start-up has encountered—just the physics of running and maintaining a growing business. But that's nothing unique to group Y.
group Y's biggest stage and event to date is right around the corner. What's it about, where is it, who's it for, and how does someone secure a ticket?
Yes it is! We could tell you the exact amount of weeks/days/hours we have left until the Action Sports Conference goes live!
The Action Sports Conference was created with the goal to bring the endemic action sports community from all of our sport segments together, along with the non-endemic corporate community with an interest in action sports. We are working with ESPN, FUEL TV and our other sponsors to create a truly unique environment and day of education and networking. The day will be composed of panel discussions, keynotes, and tons of great info, all overlooking the action of day one of X Games at the Home Depot Stadium. This event will definitely be the first of its kind, and we are working at breakneck speed to make sure we deliver an experience that is true to group Y, but stepping it up to the "next" level.
For more info on attending and registration, check out our websites:
www.groupYnetwork.com
www.actionsportsconference.com
---