Back to News
In4Mation
September 1, 2009
In4Mation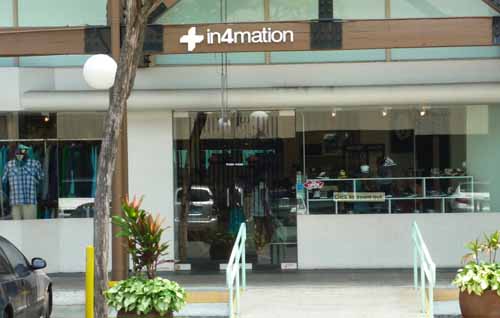 In4Mation is an apparel brand born from a mash-up of influences – skate, surf, street and retail. In4Mation began as a retail shop, jumped into the apparel scene, and is still alive and thriving in both realms. The guys behind the shop created private label In4Mation goods to sell in the shop. It gained enough popularity and its own unique identity to turn it in to a stand alone brand sold at retail throughout the world.
A few not-so-surprising bumps in the road came along and lead In4Mation to finding a business partner based in NYC who recently sold his apparel company to the Iconix Group. Today In4Mation's 3 founders are still based in Honolulu, Hawaii, and the 4th founder with office handle headquarters of In4Mation's apparel brand is located in NYC.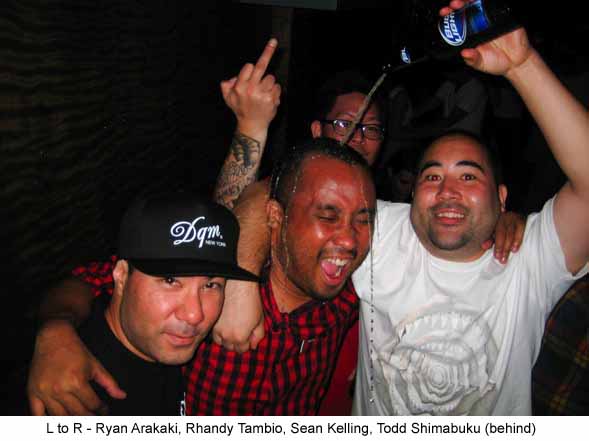 What is the meaning behind the name?
The meaning of In4mation was stemmed from past experience evolving towards our future livelihoods. We had a prior business called Define Boardshop where Rhandy Tambio was the creative for our Art and Ryan Arakaki and myself were handling the daily operations of running a retail store. The business was financially backed by some Japanese investors that were looking to bring product to Hawaii and ship to Japan as the market of new brands in Japan was really building. We were all doing all these things and putting our own goals aside with getting this chance on learning the market of Action Sports and Apparel. While running the store we got to meet Jun Jo who was professionally surfing and he loved what we were doing and pitched that we do our own thing and at the 2001 ASR we told our bosses that we quit and a day later 9/11 happened. Jun, Rhandy, Ryan and myself got together and figured out a plan to rebuild and while we were thinking of a name Jun told us that we need to stick together no matter what happens in our new venture and Rhandy instantly shows us a graphic with our new found name In4mation. The thought of all of us as a piece of the puzzle like the popular cartoon Voltron.
Why In4Mation?
The name In4mation is our approach toward the 4 partners involved in formation. Watching every angle when it comes towards our business, life and future.
With offices in Honolulu and NYC, what's the set up for each office?
The offices in Honolulu are our headquarters for our Retail as well as our hideout as we could not get anything done working out of the actual store. The office in NYC houses our design/production/credit department and Showroom for the In4mation brand.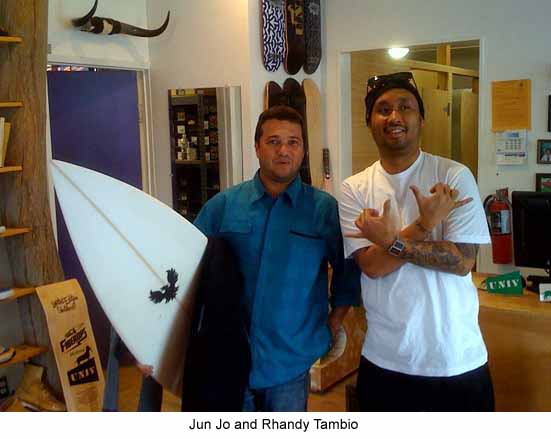 Who does what, and why?
Well start off with Hawaii and end with NY.
HAWAII
Ryan Arakaki handles all of the retail direction and assists with brand managing and maintains the retail operatives. Jun Jo handles a lot of the marketing and public relations for the retail as well as the brand. Jun has gotten to know a ton of people and has a range of friends all over the world with his surf career and he often brings a lot of different insight to what we do as a company. Todd Shimabuku also manages the retail operations alongside handling direction of Sales globally.
NEW YORK
Rhandy Tambio who is the creative director of the In4mation brand has learned his skill for the past decade working at various companies/programs and is now designing the brand in NYC full time. Rhandy has brought Elska Sandor and Saviour Sanquiche whom both have resumes in the industry for the past 15 years in apparel design. The trio is currently working hard to ensure we are caught up to the dreaded calendar. We also have our team manager Sean Kelling handling things with our team and assisting with design on getting photos and product placement in print media and online media. Our production and credit department for the brand is also shared in the New York Office where we are looking to find our new National Sales Manager his own desk so he and design can work closer on programs to get retailers big or small the attention they all deserve.
In4Mation has now exhibited a number of times at ASR, now the third show to date. What other shows does In4Mation attend, or plan to attend?
We usually do Slate at Magic to ensure we are accessible to the street market while we are at ASR to ensure growth in the action sports of Skateboarding and Surfing. Our distributors are also participating at their own regional shows and make sure to visit them as they are a reflection of what we are doing out here in America. The next KNOW SHOW in Canada is our next real attempt of building in Canada and in Japan we have our friends handling the brand and they usually participate in all the regional shows ensuring that we are represented right. Agenda was something we wished we could have participated in Huntington and have only heard great things about it!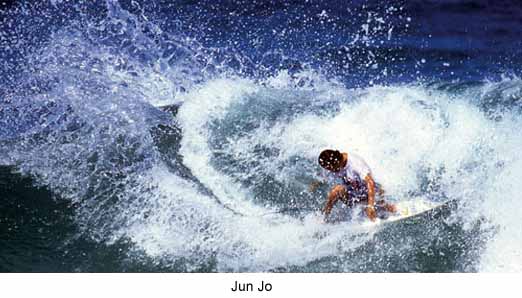 Is the brand more action sports or streetwear focused?
It's funny that you ask that as we feel that we are in the cusp of both markets. For one we believe that the whole streetwear market would have not gotten so big if it wasn't for action sports. Skateboarding, Surfing, Snowboarding, Music are all important in this market as a whole and we feel we have so many different personal interests that help our message of brand conveyance being able to walk in all markets skate, street or surf.
Why not base operations in Southern California, where the action sports talent pool runs deep?
We did think about relocating and doing an office in Southern California but would not want to stray away from our home area of Hawaii/NYC. With being Hawaii/NYC has its advantages and disadvantages. With us being stuck on an island we are forced to do things the way we do and not follow other things happening in So-Cal, while Rhandy being in NYC has only helped build his edge as a designer where a lot of deep roots in fashion and culture thrives.
What is In4Mation today compared to the beginning?
We feel that we are finally a name in the marketplace. We started out selling to 20 doors and now we are selling to over a 150 doors worldwide. The best thing is that we are able to hire people and give them the same kind of opportunities that we had going through things. Everyday is a new struggle but I guess that's the nature of being in business especially the way things are nowadays.
What areas of the country is In4Mation having the most success?
Our success is trickling from East Coast and the Hawaiian Island chain while slowly trickling in towards the Midwest. Working with accounts on a personable level really counts as we understand what is happening with them on the retail front and we understand the ups and downs of retail with what's happening especially with buying trends.
Is this success due to the type of person who lives in the area, or the work of In4Mation's independent reps?
The success is mainly with all the people we have involved whether if it's an Account/Store(Owners, Buyers, Retail Workers), Sales Reps, Team Riders or Friend's that is happy with everything we are doing.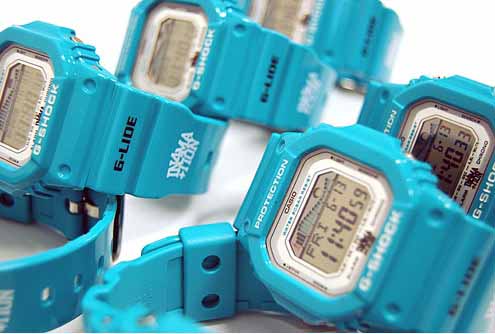 Are collaboration projects an important part of In4Mation's growth strategy?
The collaborations that we have been doing over the years have helped us get noticed and it's weird that a lot of the projects we get to work on are more of an accident. The industry has always been tight and with a tight group of friends working in the same field we feel that all we wanted to do is build things up with each other to benefit both parties.
How has In4Mation's marketing strategy changed or adjusted due to the current state of retail?
Our strategy has always remained the same but we did cut back on print media. We are a group of guys in our 30's and have gotten to learn the digital age but we are true to the print age. We have done our research and learned that blogs and websites are great but print is directed towards your direct consumer and we need to continue to communicate to that direct consumer to keep them excited, so we will be redoing things like advertisements in Skate related, Fashion related and Surf related magazine and highlighting accounts that are doing great things with our brand. Other things are trying to ensure that every store/account we deal with are getting the treatment they deserve as we were raised with retail and when we buy products for our store we do value the service that we get from brands so it really helped us with doing the same for everyone big and small.
What's working, what isn't, and why?
Our customer service has really helped a ton for this year as we have been putting a ton of emphasis on service whether if it was from our Sales Reps or just doing it ourselves(Ryan, Rhandy, Jun and Todd). Sending mass emails is not a good way to get attention, even though I am guilty of doing it sometimes I really believe a visit or a phone call really brings things together when it comes to real service. Getting on the phone will fix your problems a lot faster then waiting for a reply on the email.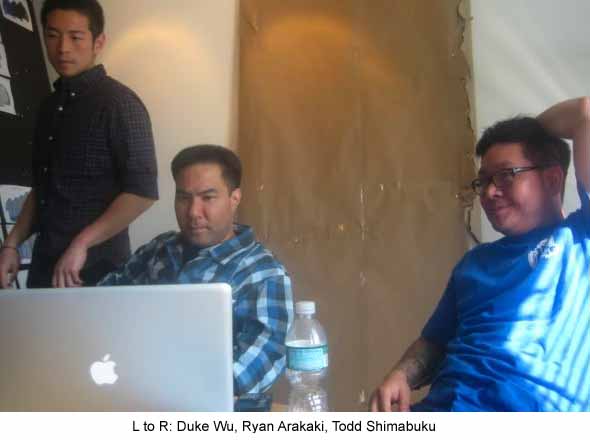 As the company grows, where will employees be working? NYC?
As the company grows we would like to continue to have our bases in Hawaii, NYC and maybe somewhere in Asia as we would like to grow into the culture and markets there.
What departments (sales, marketing, etc.) will be increasing head count in the near future?
Sales will surely be the first to build as we believe that Sales are the livelihood of any brand and without sales you have no brand. We will then focus on creating more opportunities with design and marketing as we will need to find the right people to work alongside us so we also can learn from the youth and adapt to what's going on in today's world.
How can someone interested in working for In4Mation stand out from the crowd?
We are a company that has a deep passion for what we do and if you can handle the pressure, stress, multitasking and show initiative for what's best for yourself and our company then we should get together to meet. We are a group that wear many hats and will always figure out what to do to help each other in any situation. If you can be that person then you are perfect to stand alongside us.
---