Back to News
DC/Grind for Life High Ollie Challenge and Chill Zone Lounge at ASR
September 16, 2009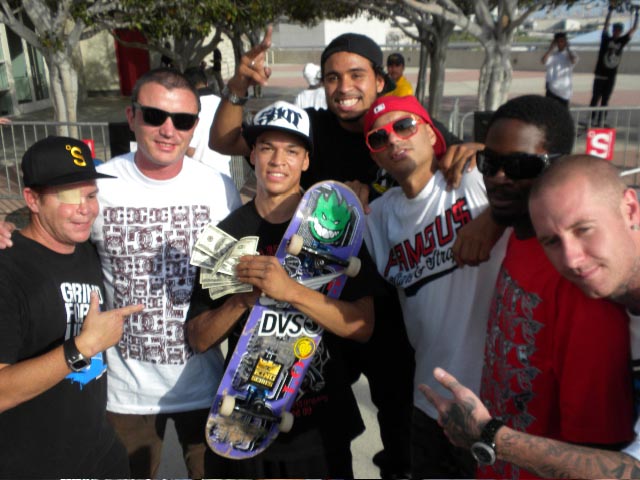 DC/Grind for Life High Ollie Challenge and Chill Zone Lounge at ASR
The 2009 Chill Zone Lounge at ASR presented by DC Shoes was another huge success!
Kicking things off on Thursday was the 4th installment of the DC/Grind for Life High Ollie Challenge. With $1000 cash on the line for the winner the competition was fierce! And when the dust settled Luis Tolentino took home the cash with a 42" winning Ollie!
But seeing as though the crowd was having such a good time everyone pulled together and offered up a "Switch Ollie Challenge" and Aldran Garcia took the prize with a solid 40" switch ollie!!! Once again the Chill Zone Lounge proved that helping people with Cancer is always a good time!
The Chill Zone Lounge continues to be a success at ASR due to the contributions of its vendors and sponsors! So many many thanks go out to; DC Shoes, The Skateboard Mag, Ultimate Boarder, Ollie Pop Gum, Fundamental Distribution, Pocket Pistols, Hosoi Skates, Green issue, Who Skates, Paha Que Wilderness, Flat Fitty Hats, ASR and of course all the show attendees and industry VIPs that attend each year!

For inquiries about the Chill Zone Lounge please contact:
Chris Conway at [email protected]

---