Back to News
Capture Your Action for the "You Gotta See This" Video Contest
September 16, 2009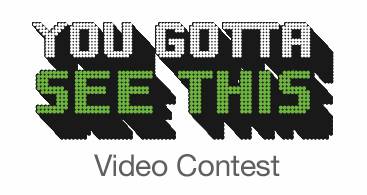 Capture Your Action for the "You Gotta See This" Video Contest
iLASIK Gives Vision Challenged Action Sports Participants The Chance to Win $5,000
$5,000 Goes to Best Video That Puts Need for iLASIK Into Focus
For those motivated to move on to better vision without the hassle of prescription glasses, the company bringing you the iLASIK® Procedure is launching the "You Gotta See This" video contest (www.gottaseethisnow.com) for a chance at $5,000, or roughly the price of the procedure. The iLASIK Procedure is the world's most modern form of LASIK surgery where two lasers, instead of one, are used to deliver the most advanced and personalized vision correction available today.
Prescription lenses are supposed to bring life into focus, but for those active in the surf, on snow, in the dirt, or on the street, they can be a make-or-break element. Corrective lenses can break or fall off at inopportune times and are not ideal under helmets or goggles. The high-impact, high-risk nature of action sports makes laser vision correction an attractive option.
The premise of the "You Gotta See This" video contest is simple: Life is better with clearer vision. The crew at the company that brings you the iLASIK Procedure wants you to show the world how better vision could improve your life. If you've already had the iLASIK Procedure, capture how clear vision has made your life better.
To enter the contest, create a video up to 90 seconds in length and submit your video to www.gottaseethisnow.com. The video can be of anything you want but must be applicable to one of three categories:
* "My prescription lenses are getting in the way of my good time."
* "My favorite sport or activity would be so much cooler with better vision."
* "You should see life after the iLASIK Procedure."
The contest encourages contestants to get creative with their entries. Have some slam footage lying around from your last snowboard trip? Throw it in there. Ever walk up to someone in a bar, thinking they're someone totally different? Tell us about it! Just keep it PG-13.
The 12-week contest runs through December 10, 2009 (11:59 p.m. P.T.). Winners will be chosen on January 10, 2010. Entries will be judged on overall creativity, association with the topic of better vision and votes received from the general public. One Grand Prize winner will win $5,000, the approximate market value for the iLASIK Procedure. Three First Prize winners, one from each category, will win an HDTV package valued at $2,500 a piece. Three Second Prize winners, one from each category, will win the Flip UltraHD™ camcorder, a $199.99 value. Official rules and more details on the contest are available online at www.gottaseethisnow.com/pages/ilasik/rules. Connect with us on Facebook.
---