Back to News
Mike's Mash-Up: August Archives
August 31, 2009


Michael Akira West is the Owner and Creative Director of 686 Technical Apparel. The following are some of his experiences inside and out of the industry across the globe.


LIVE LIFE
August 31, 2009
REST IN PEACE ADAM
(March 30, 1973-August 28, 2009)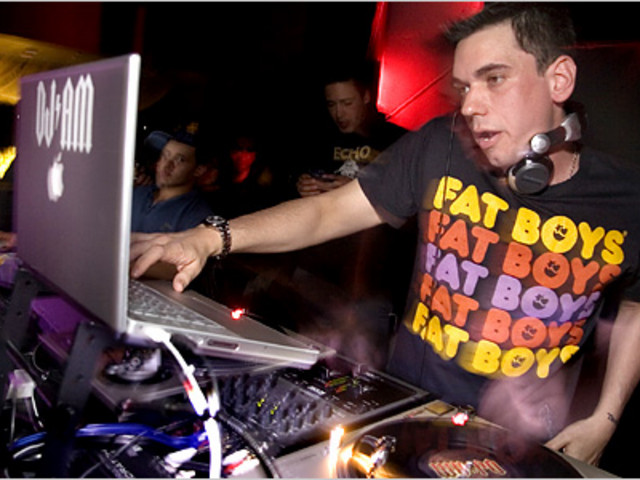 "FREE 4 ALL Fridays" – You pay now!
August 28, 2009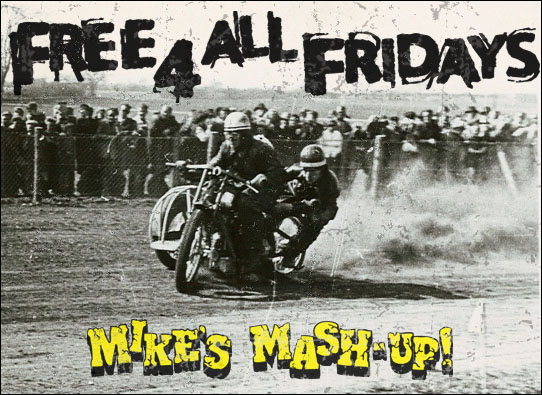 Back once again. This mash up's a little different than last weeks, hopefully you dig it.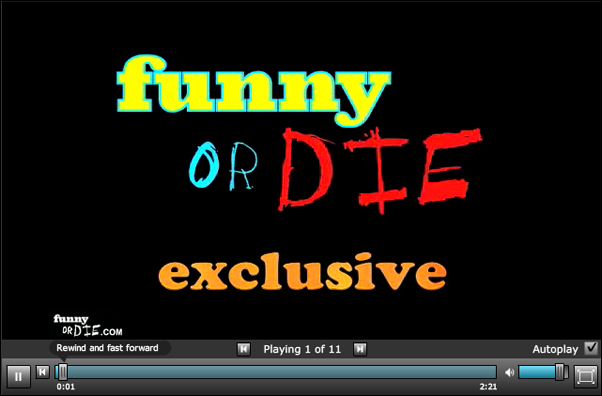 The Landlord from Will Ferrell

August 27, 2009
Chad emailed me and said he was going to check out the Mtn Dew Green Label Series. They were having a launch on Melrose at Barracuda and since Chad rarely heads out this way, I told him I was in. Outside, I think the wall says it all.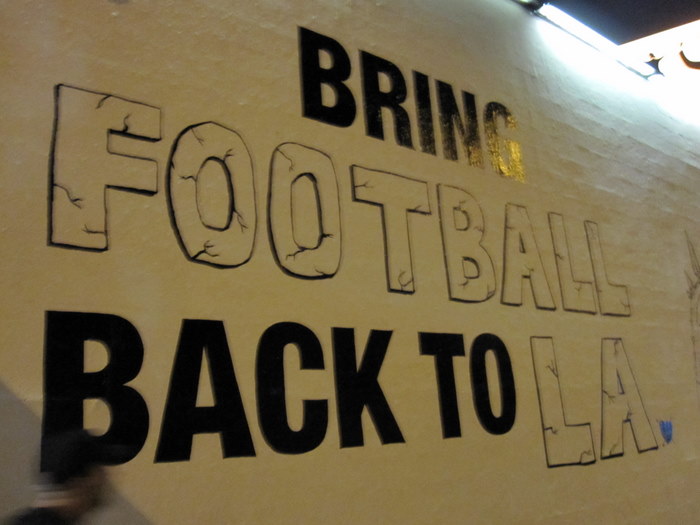 Inside, the store is pretty dope. The floor space is open and airy with lots of neat things in the right places.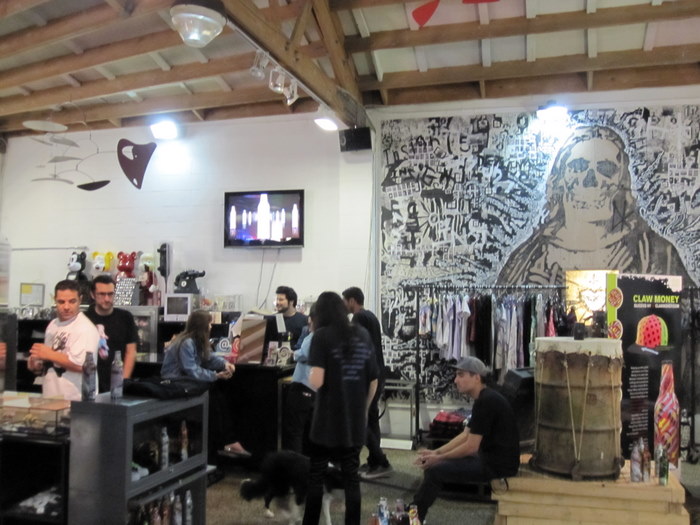 How about the Outdoor/Street hybrid wall for NSW.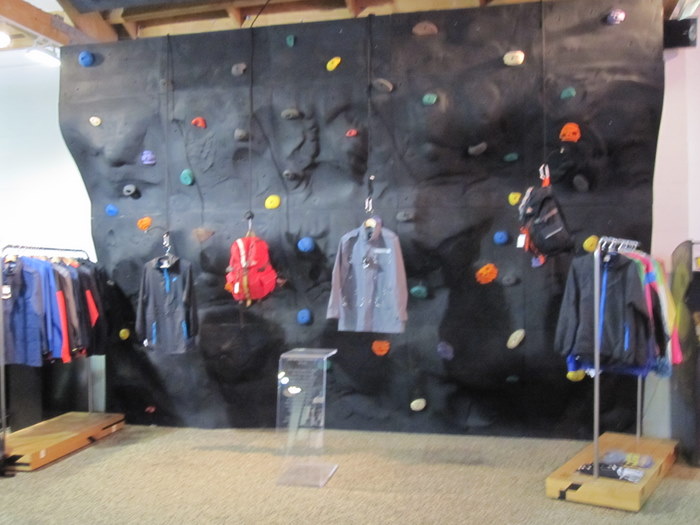 Claw Money showing how it's done Queens style.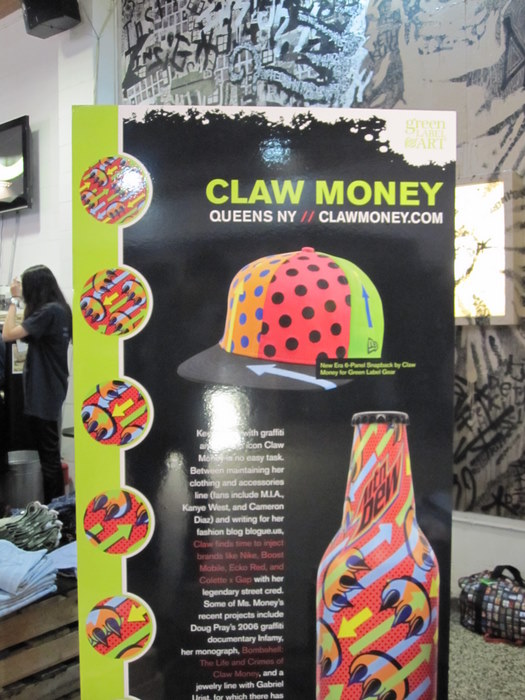 Complex also sponsored the gig. Cudi front and center.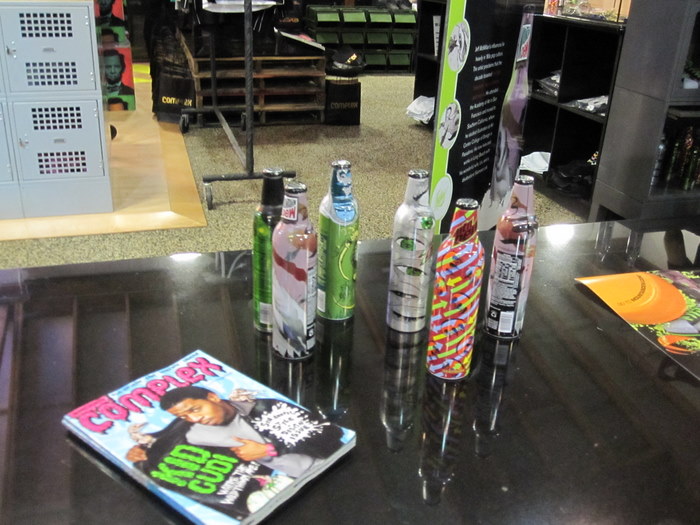 Party people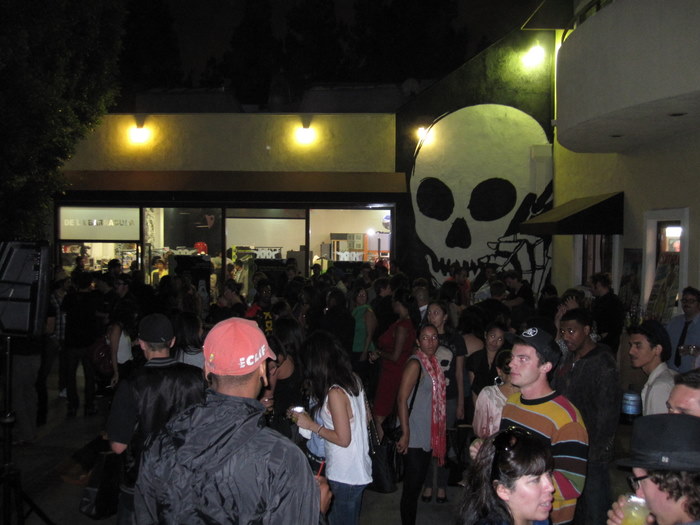 DJ what!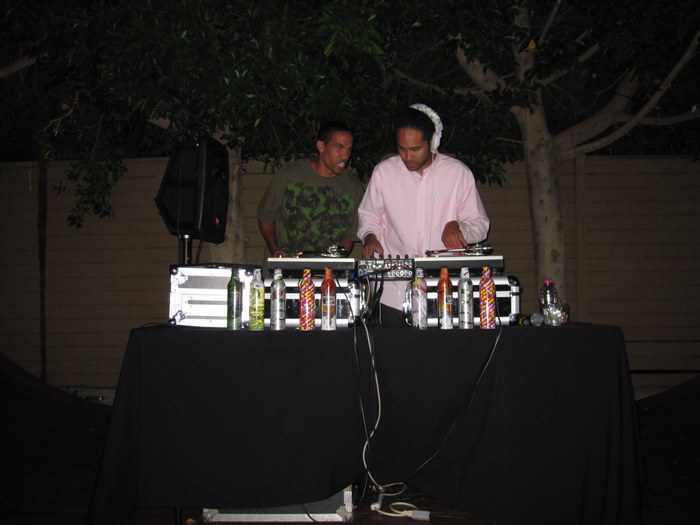 What a surprise, I ran into Wallace flex'n and pour'n at Serve Mobile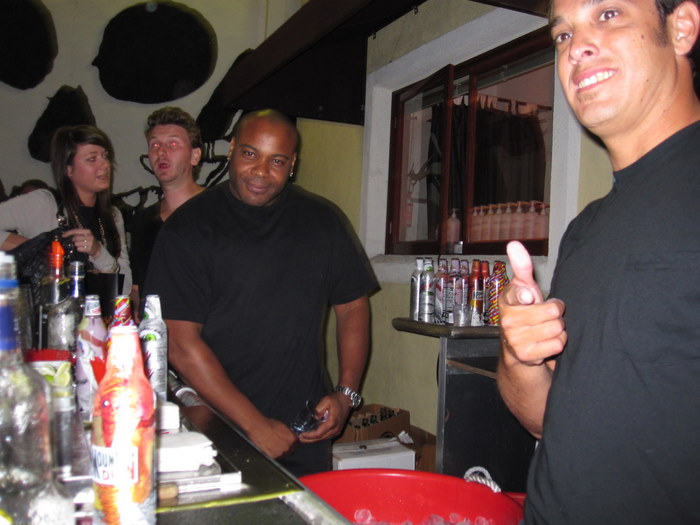 Check one, two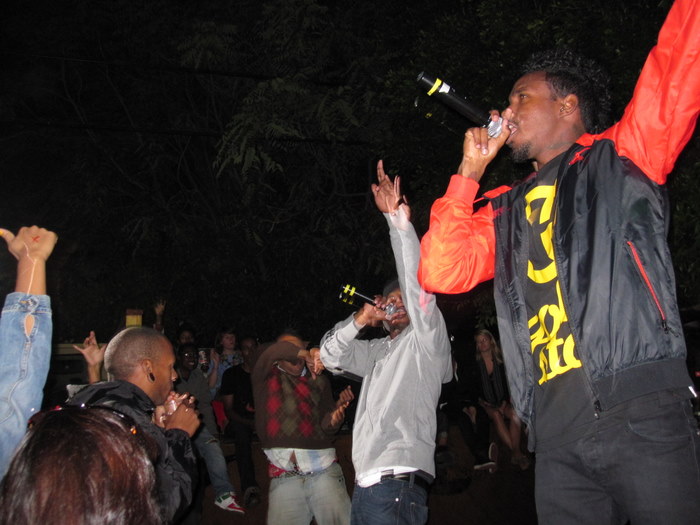 West (Rogue Status and 7 Union) had a little too much of something.




I don't know about you, but it's always Mostly Sunny and Epic in my world.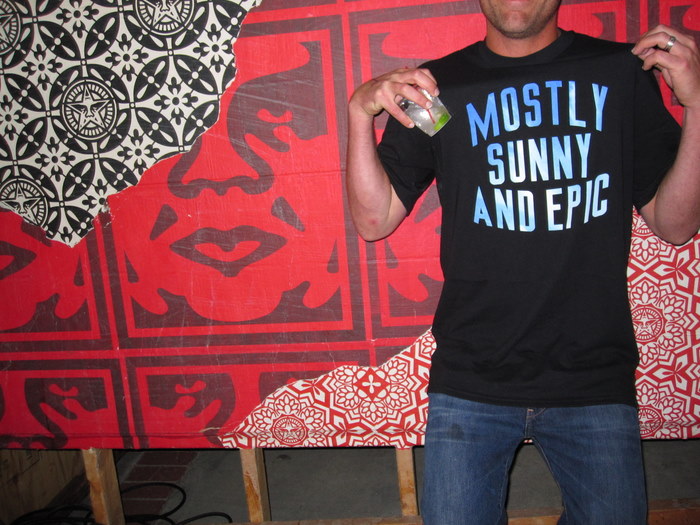 Cool Guys
August 26, 2009
Technology's a bitch. It moves so fast you tend to forget what's happening today versus what's gonna happen tomorrow. Communication is probably the biggest thing that's affected me. From garage door looking beepers to brick size mobile phones to pint size iphones, it's been a crazy ride. When I started 686 eons ago; faxes and super expensive phone calls were the standard. However, the one thing you cannot substitute is the face-to-face, high fives, and everything else in between. Yesterday, I took half of the day to catch up with some "Cool Guys." (They are actually good friends, but for the sake of this post, I'm gonna call 'em Cool Guys)
First stop was breakfast in Brentwood at this "Cool" Café. (Get the salmon omelet with homemade potatoes…)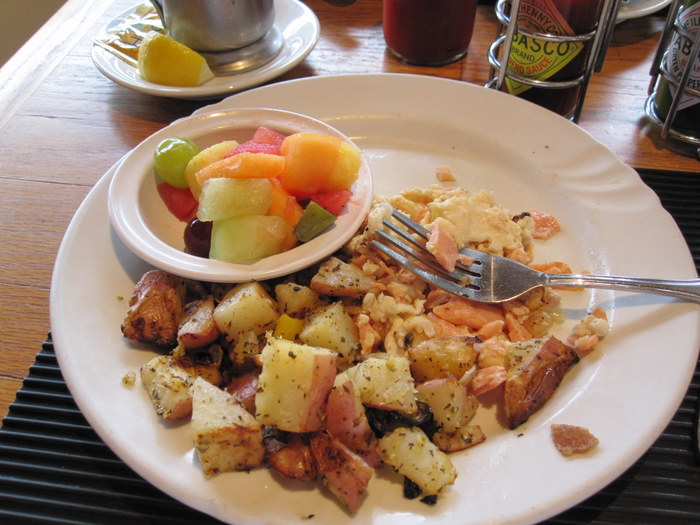 Don't forget the Tabasco - Hot or Super Hot? I'll go for the Super.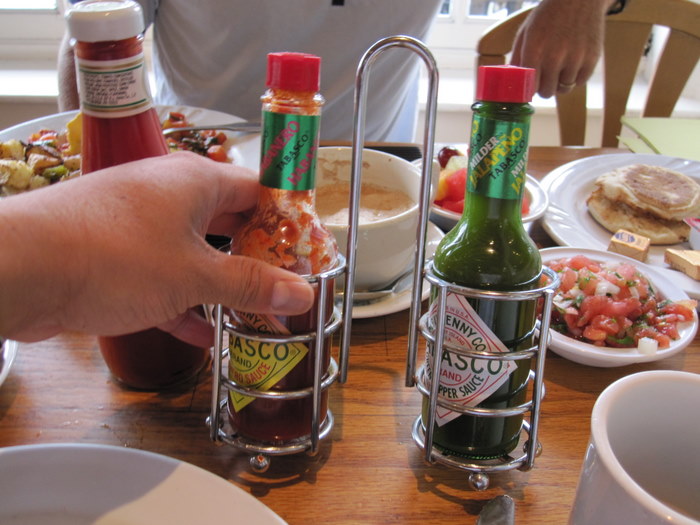 Oh yeah, at the Cool Café, I met up with Greg, aka G-Dub, aka Weisman, aka Cool Guy. I've known Greg for a while and he's helped me quite a bit in biz. Greg's a high profile attorney specializing in the boardsports/garment/apparel industry. He probably represents over 100 brands that you're very familiar with. To this day, I still don't understand how he manages to do it all (and all very well). What differentiates G is that he has personal interest with his clients and is a fan of their craft. (I can't tell you how many times I've been to a Crooks, Sole Tech, Famous, 686 or whatever event that is packed with heads, and I see Weisman representing full force with a drink in one hand and a shaka in the other). Not only does he live the same lifestyle we live, he practices the quality aspect of service and delivery. Today, we're just catching up and shooting the shit. It's refreshing when you can hang out and not talk about all the BS, rather just the simple things like family, friends and how the surf was this morning.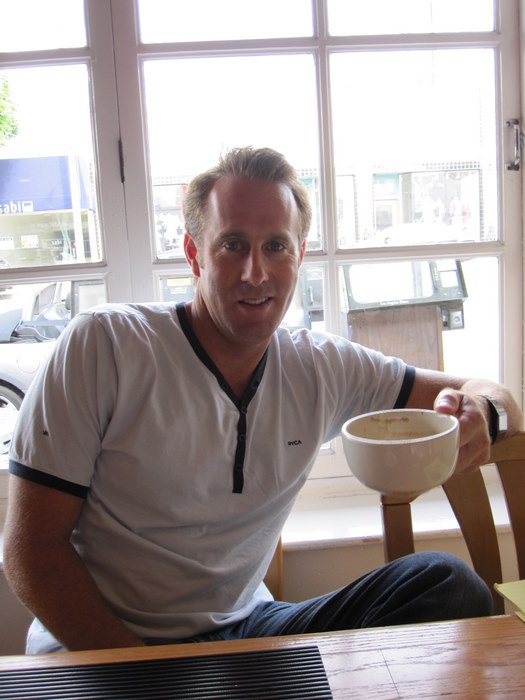 I got G-Dub this Vestal watch last year and he's still representing as he always does.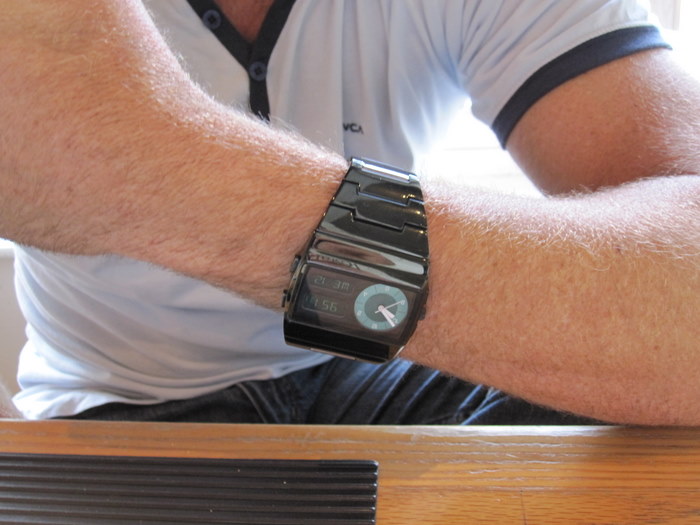 Speaking of Vestal, after breakfast I headed towards the office and stopped in Newport to meet up with Chris, aka Friel, aka Style master, aka Funny guy, aka Cool Guy. Chris is showing me Sabre's latest zine that has a very nice profile shot of him. Take Power of you Lives NOW!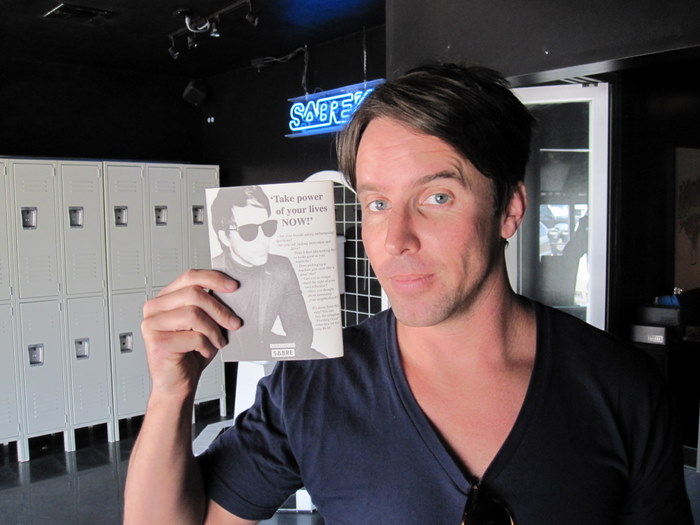 Chris has a new gig and he's the lead for everything at Sabre in the US. What can't be said about Chris that hasn't already been, and I mean that in a good way. The first time I met him was at the Project show in NYC years ago. I rolled by his booth and we immediately started a conversation about something totally not related to the goods he was pushing. Yes, he knows just about everyone in this industry and brings his own swagger to the table, but he's also the true definition of a hustler with style, class and creativity. The zine is just one example.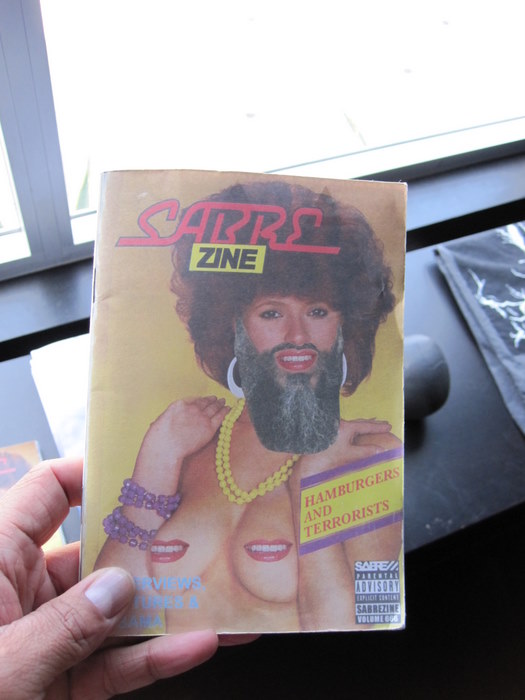 They have a "Cool" spot for the "Cool" kids in Newport. Check it from the outside.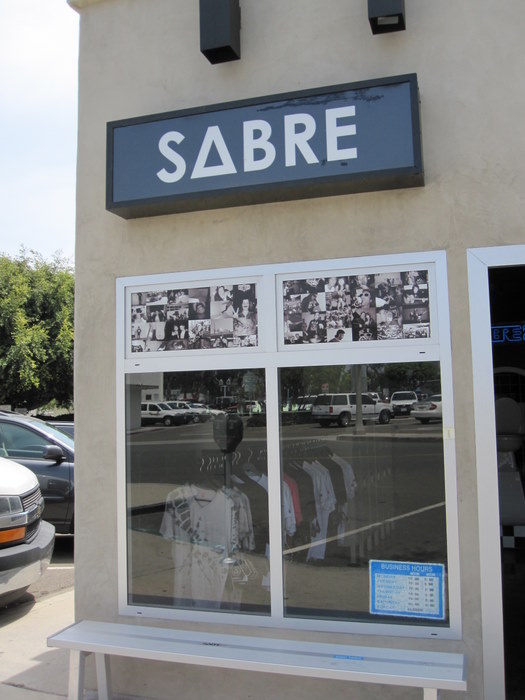 Inside, Sabre's humorous touch flows throughout, especially front and center. I'm kinda thirsty, or maybe not…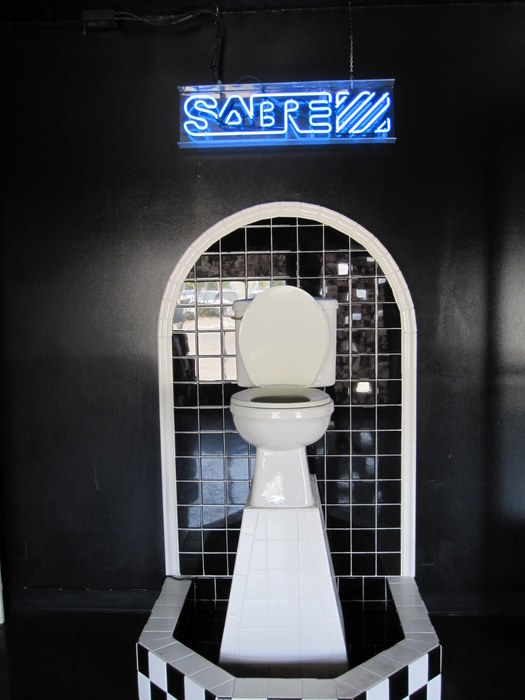 Ok, Mother Goose.




Locked and Loaded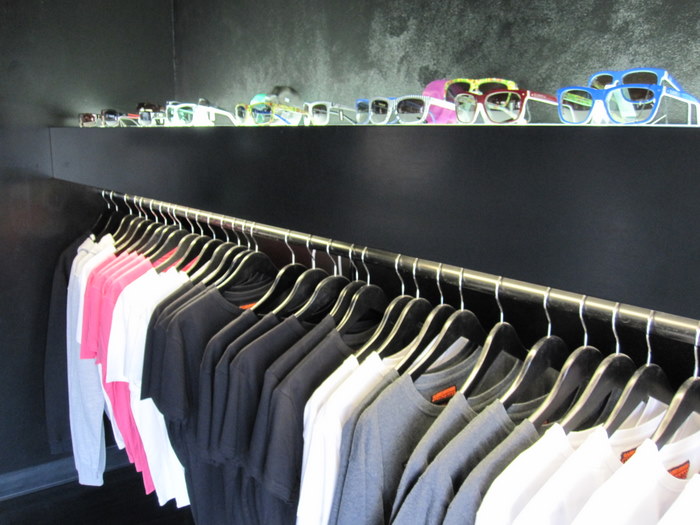 The New Collection-get em now!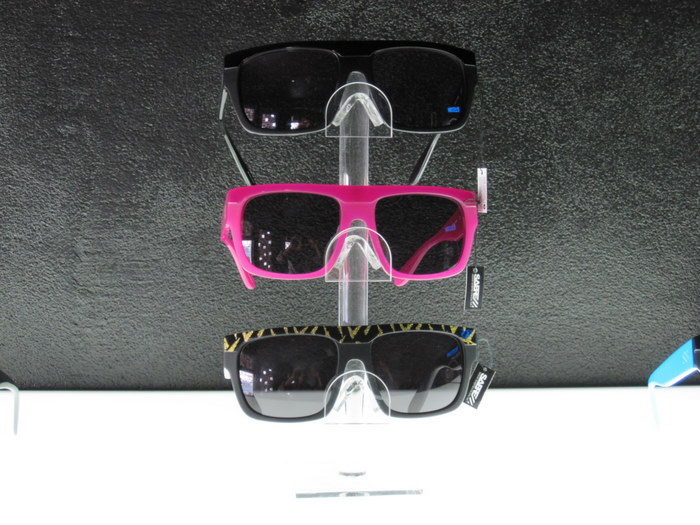 While I get mine and reminisce how I use to be able to skate back in the day.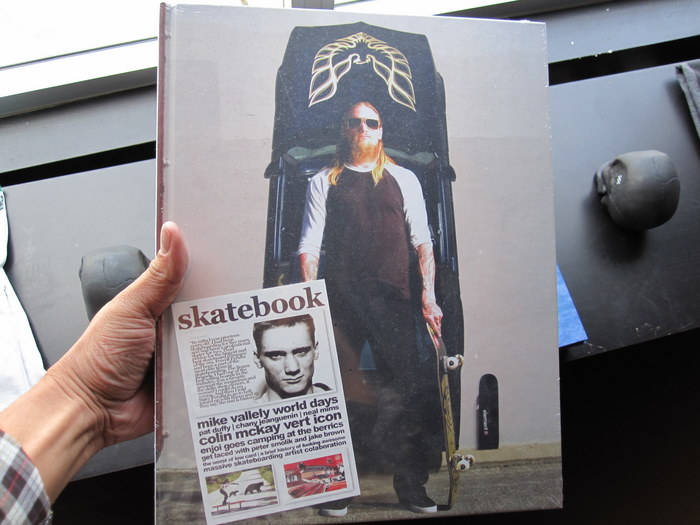 Dealer
August 25, 2009
Coming your way soon, exclusive Dealer 686 T's for our core stockists employees around the globe. Not to be sold, only given. Thanks for the support!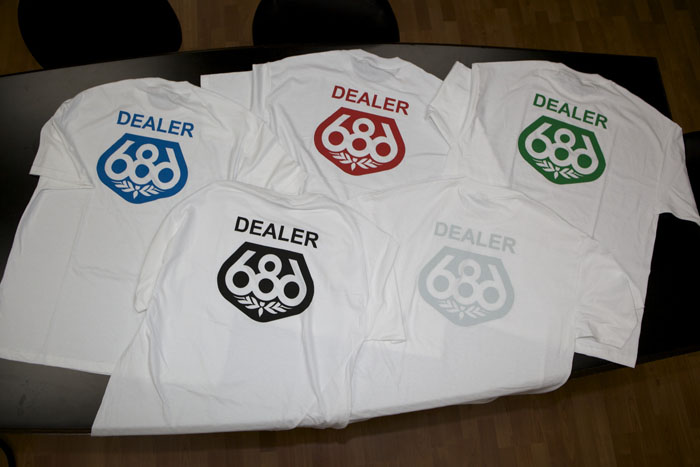 The Bowl
August 24, 2009
Over the weekend, I headed to the Hollywood Bowl. First off, if you've never been to "The Bowl," you're missing out on a piece of history. It's an LA landmark that's been around since the 1920's, designed by world known architects like Frank Lloyd Wright and Frank Gehry. FYI, if you ever go to the bowl, make sure you strategize where you park. Avoid stack parking or you'll be waiting for the last lagger at the end of the night. Either take a shuttle from your local park or do what I did, post up at Hollywood and Highland and take the short walk up. (Did I mention you can bring food and drinks into The Bowl?)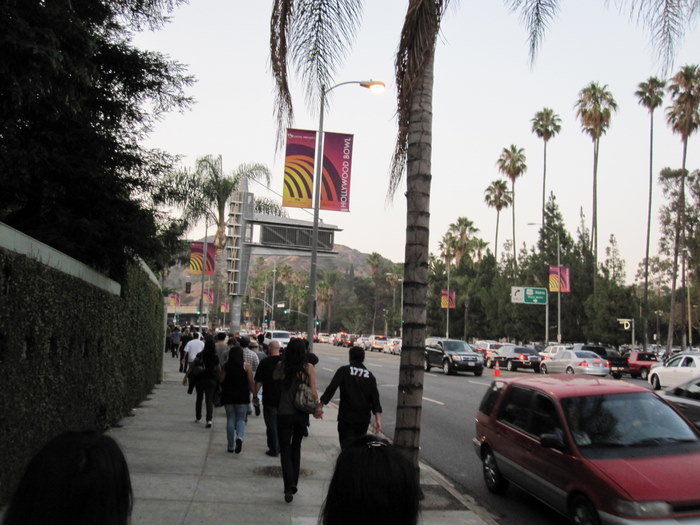 Traffic's a bitch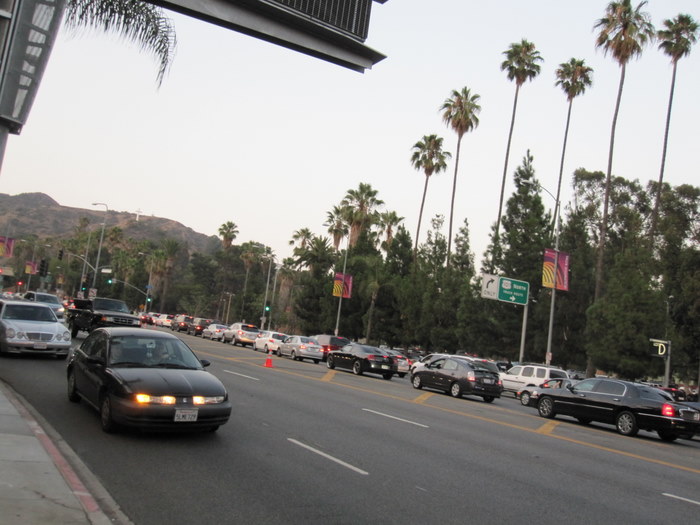 Don't even think about trying to poach a parking spot, it doesn't work.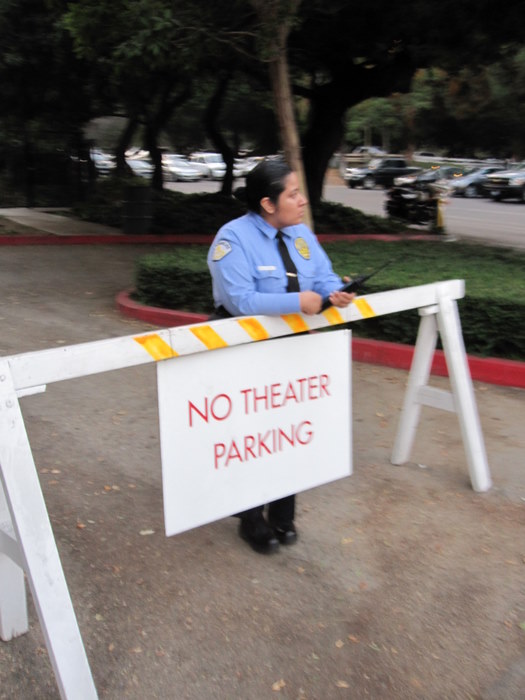 I came to check out one of my all time childhood favorites, Depeche Mode. No band in history has used the synthesizer the way D Mode has done. Not only have they inspired a lot of musicians, they've crossed many lines over many generations.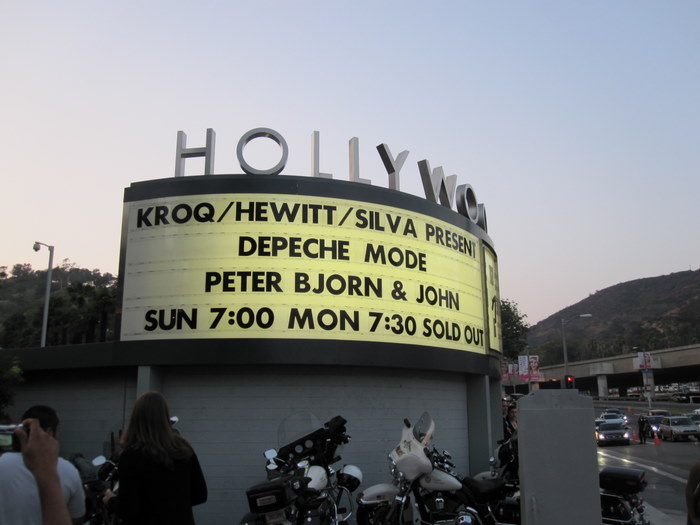 For almost 30 years, they still continue to sell out stadiums. (Damn, I was at the Rose Bowl in 1988!)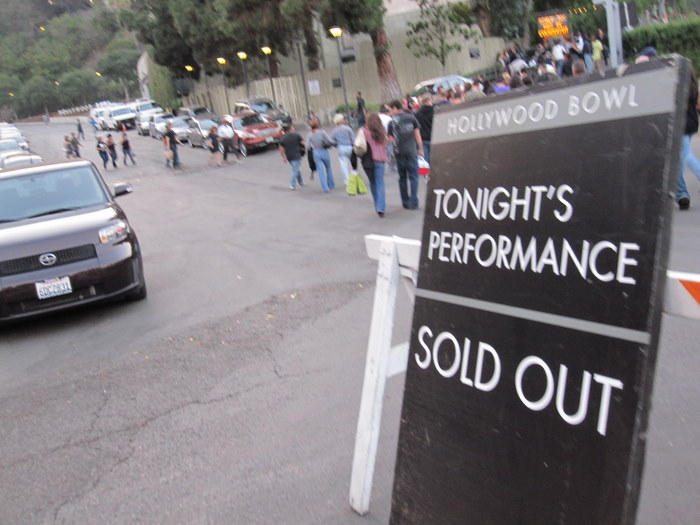 "People are People", literally everywhere…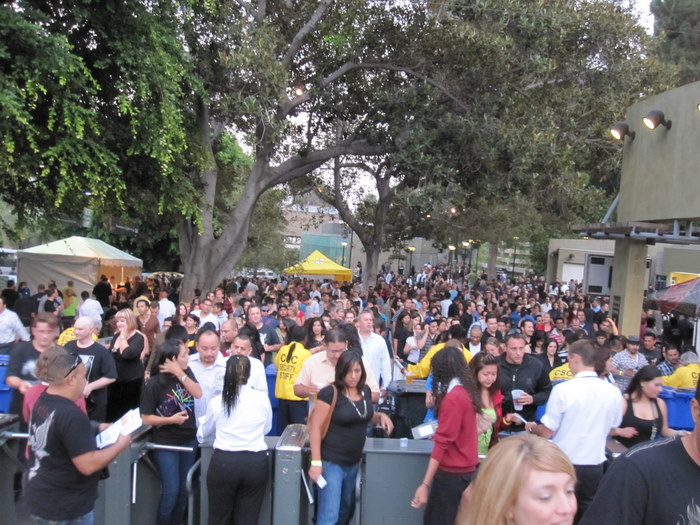 Merchandising is BIG biz for the music industry. Hmm, $45 for an official T, or $5 for an unofficial one just outside…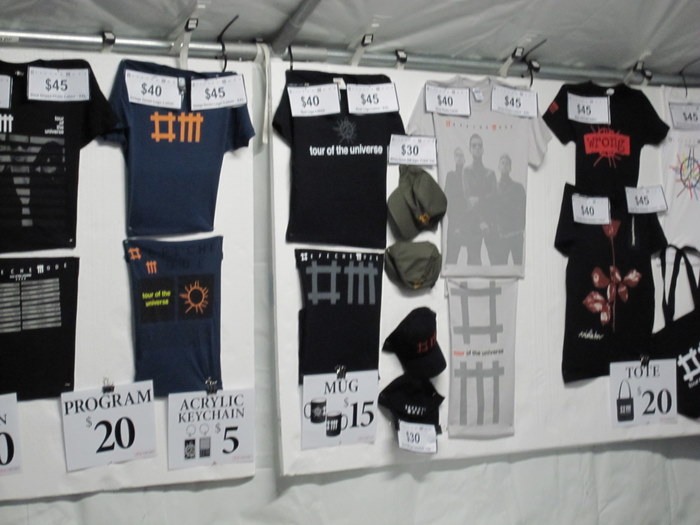 The world famous view of the Bowl, looking down.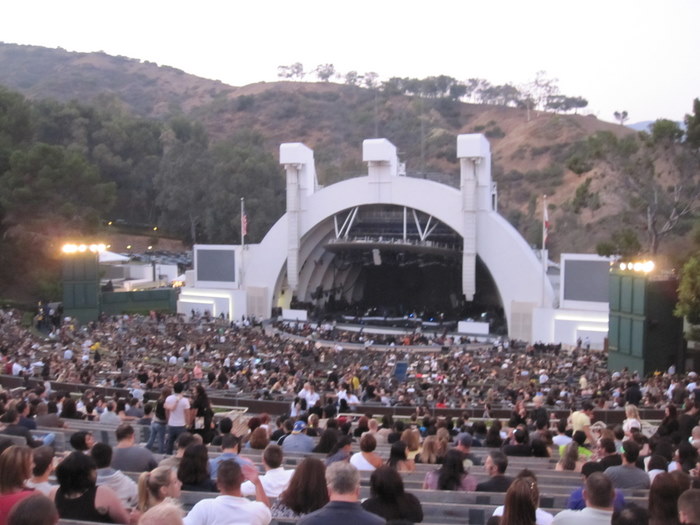 How about looking up.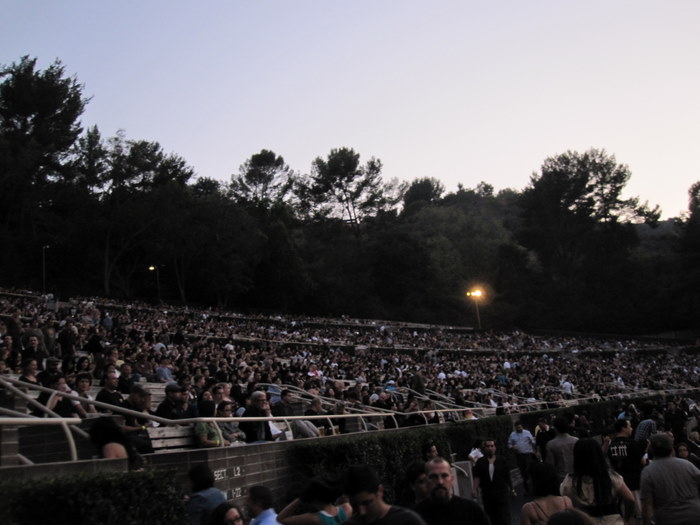 Showtime!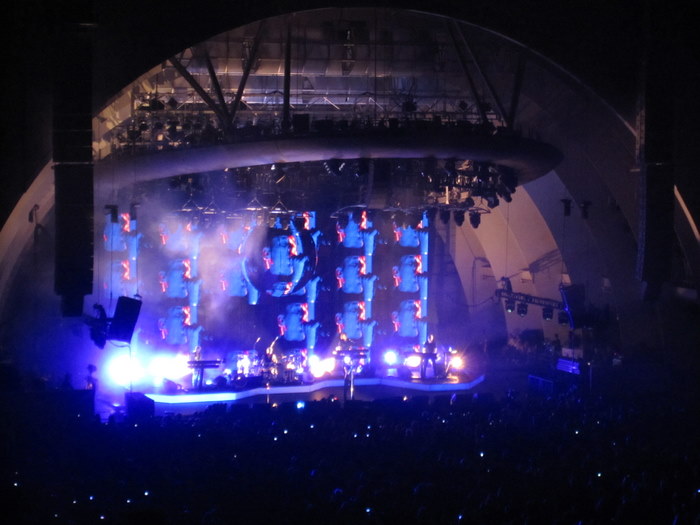 What did you say Dave?!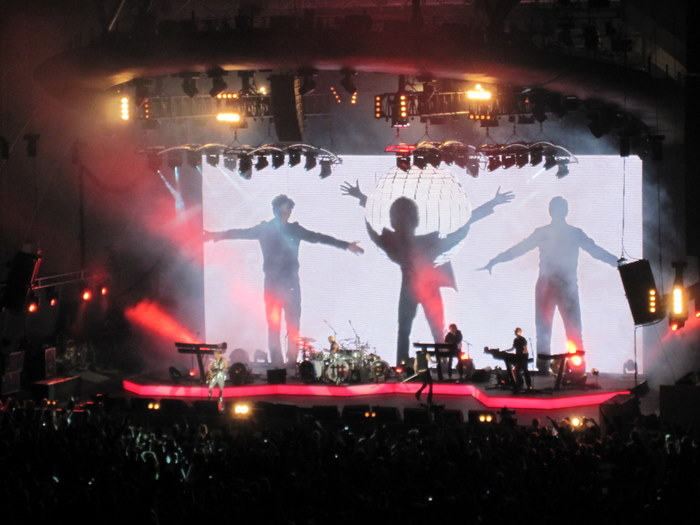 Chill time with Martin, where's my chick?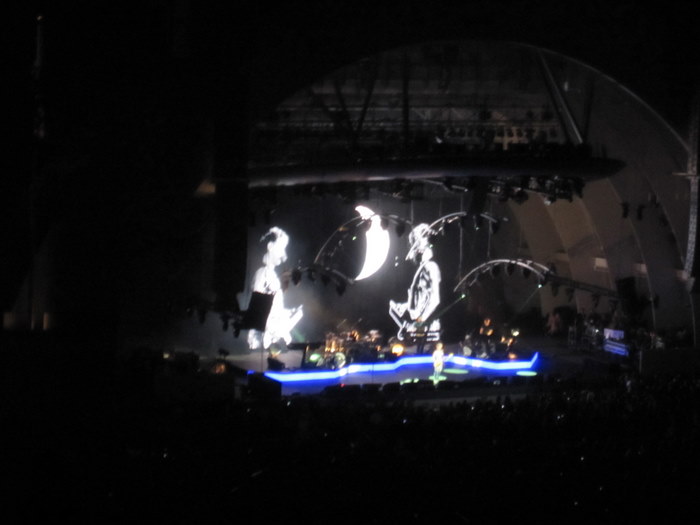 Show's over, time to go head out FAST. Where did I park?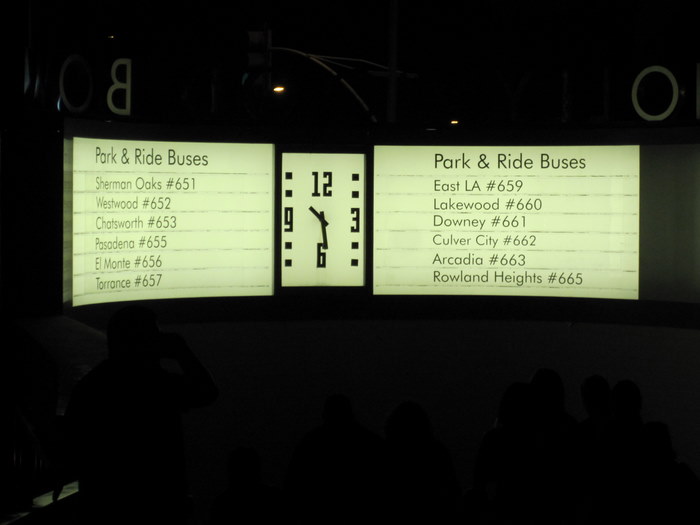 If you don't hurry, you'll get stuck with the rest of the cows or stuck buying one of these…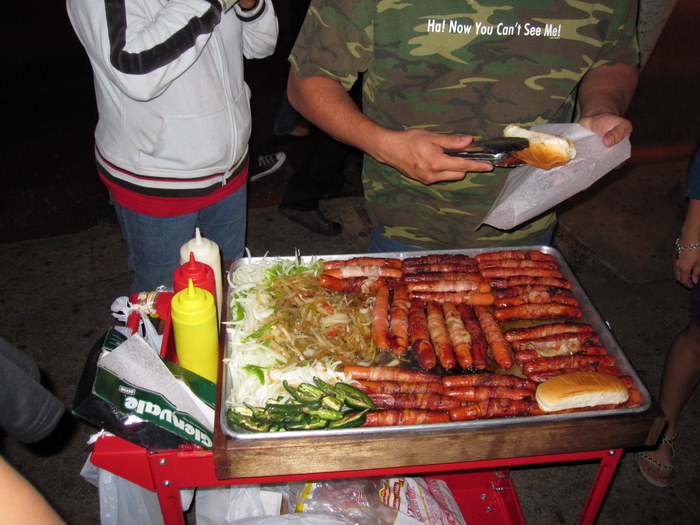 "FREE 4 ALL Fridays" – The house that dreams
August 21, 2009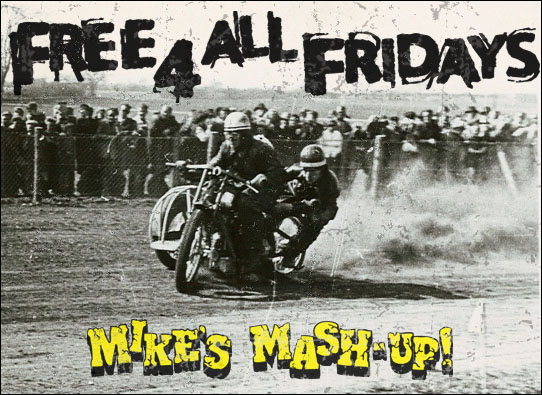 Welcome to the second installment of "Free 4 All Fridays." It's basically a random post of anything and everything, not necessarily related to the other mash-ups.
This week, I ran across an installment in Germany, made by artistic director and graphic artist, Daniel Rossa. The story revolves around the idea of a house dreaming. Yes, dreaming. Think lights, blocks coming to life with shapes and sizes morphing to something you can only imagine in your dreams (or that of someone taking a crap load of acid and mushrooms and staring at a blank canvas). No really, it's absolutely incredible and this video probably doesn't do it justice compared to being there front and center. Hint, this reminds me of something very similar you'll see 686 doing soon.




NB686 Dropping now!
August 20, 2009
Almost two years in the making, I'd like to present the New Balance 686 Collection for Fall/Winter 2009/2010. It's a combination of historical legitimacy, quality craftsmanship, technical wisdom and progressive minimalist design.
Before I show you the goods, I'll give you a little background of what, why and how this all started. Most of you already know that 686 has built a reputation of doing things a little differently. I like to work with like-minded people and brands that we're inspired from. I've been involved in the sneaker game, as a collector/fan/user, for over 20 years. At the same time I've been a runner for just as long. For me, New Balance represents the DIY independence of what we've been doing for quite a while. They are the largest privately held footwear company in the world that basically does shit on their own terms. As running is their base and snowboarding is ours, I wanted to bring the two together to create a story that's unique and compelling.
All the creative and design direction is handled by 686, as well as sales and worldwide distribution. We kept it very tight the first year, so only a few stockists will get it. Please ask your local 686 retailer or log onto 686.com to see where to cop. The manufacturing, testing and strict quality control process is shared with New Balance. (BTW, if you know NB, they've built their name on Fit, Function and Quality for over 100 years!) There's a lot of other confidential details involved, but in the end, both of us are stoked on what came out of it the first season.
Stay tuned, as this is only the beginning!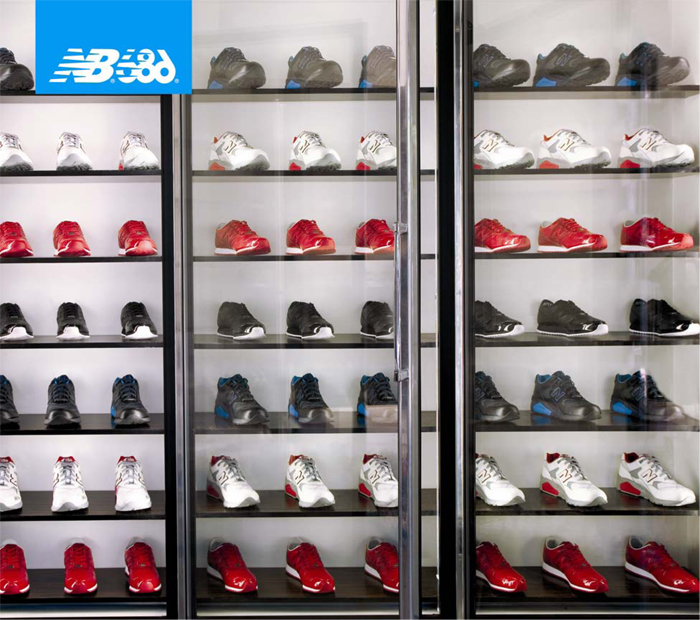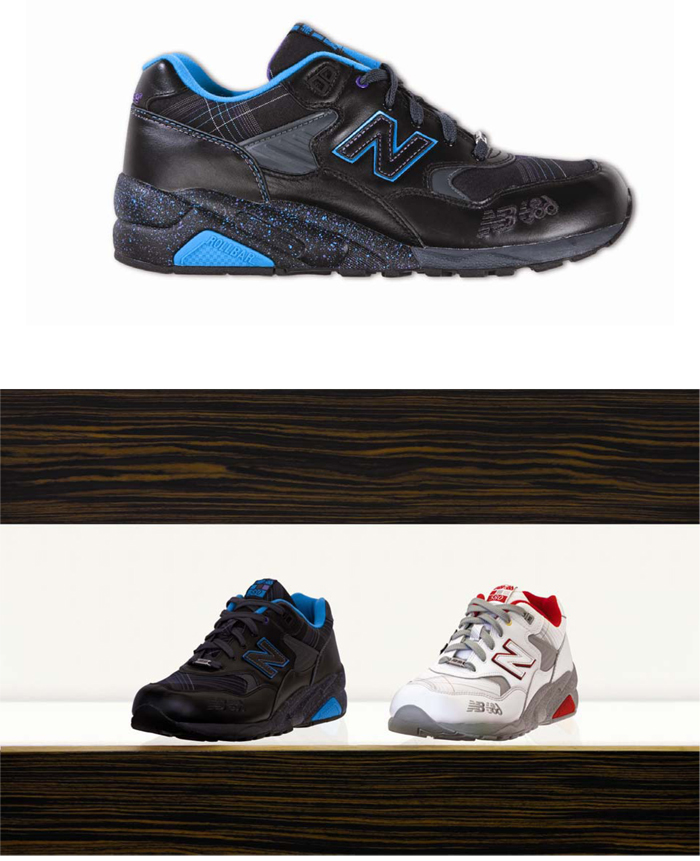 From its origins in the mid 90's as a trail running sneaker, to the exclusive partnerships with iconic Japanese retailers and brands; the 580 is a global object of obsession which features timeless design qualities, premium materials and technological advances in footwear. The special New Balance and 686 model further pushes the boundaries with contemporary and clean styling and is the "core" of the entire partnership.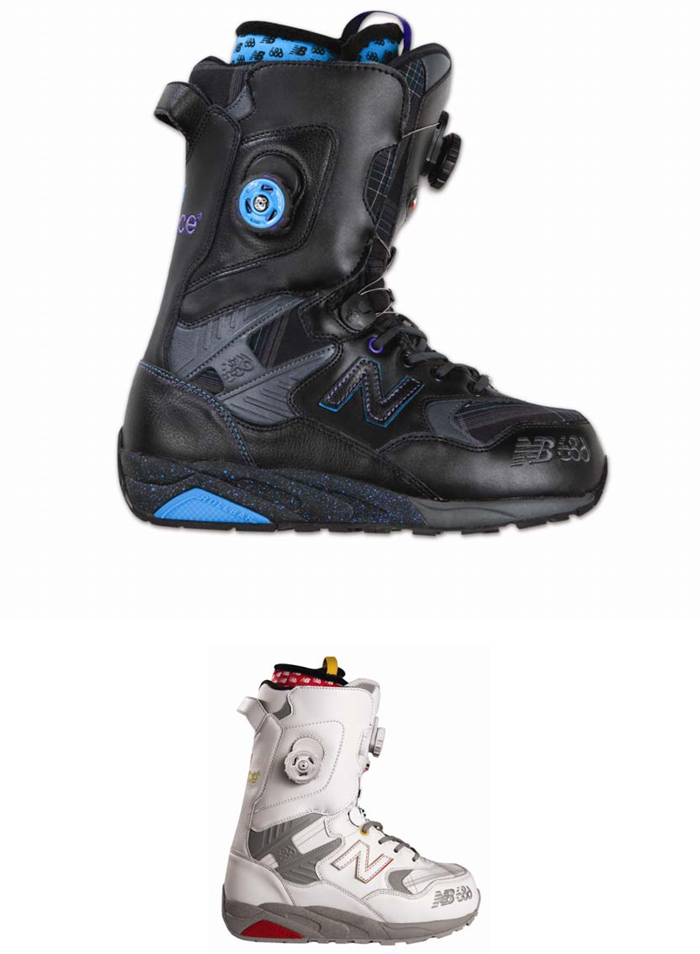 Based upon the original MT580 sneaker, the 686 design team recreated a fully functional, technically advanced snowboard boot with a sneaker-like fit. The intense process utilized New Balance's proprietary features like Rollbar® and Abzorb®, as well as combining BOA's® proven Focus® lacing system. The end result is a true masterpiece of New Balance's quality footwear heritage and 686's technical snowboarding history.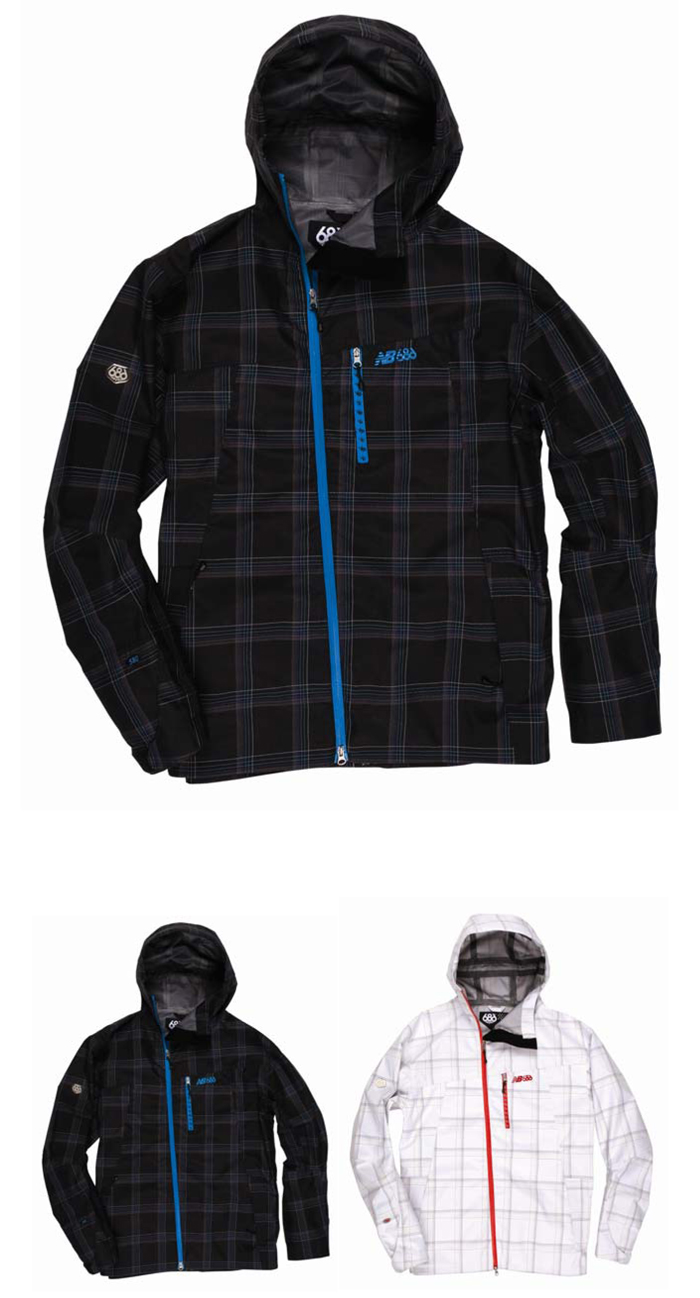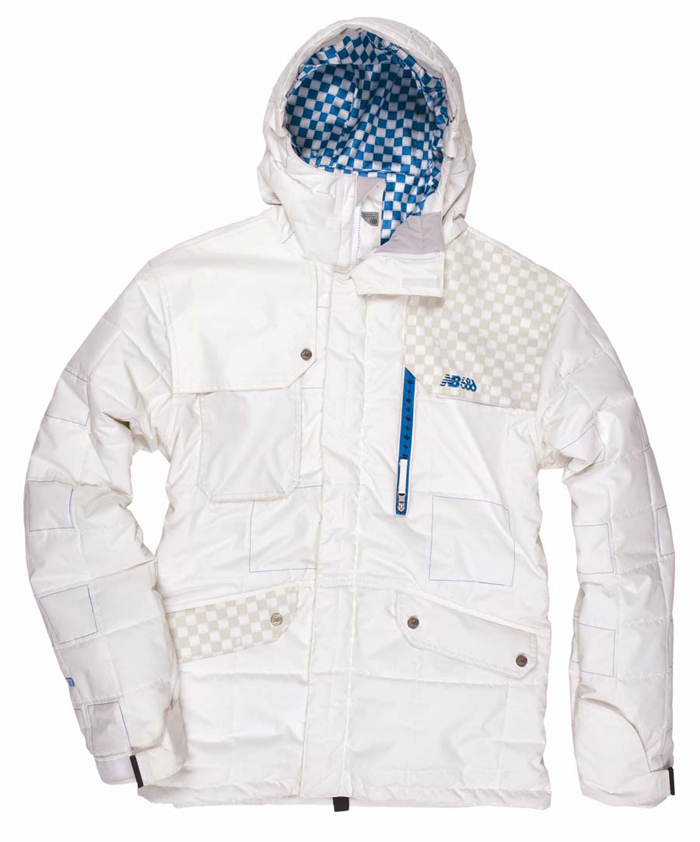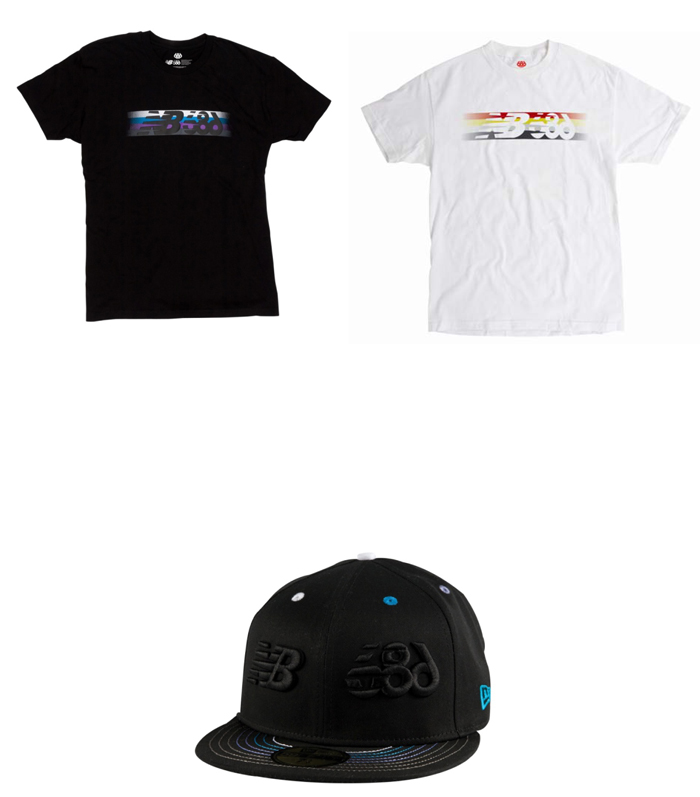 La Brea-OG
August 19, 2009
Before Fairfax, Sunset and Melrose, there was La Brea. In the 90's, La Brea was the place you'd go to get something in the realm we now call streetwear. Union was the store that had it all, from the best kicks to the imported goods from Japan. Today, they are still standing strong in the same location on the same street that defined LA's streetwear roots. Joined by Stussy and Undefeated, this area is OG.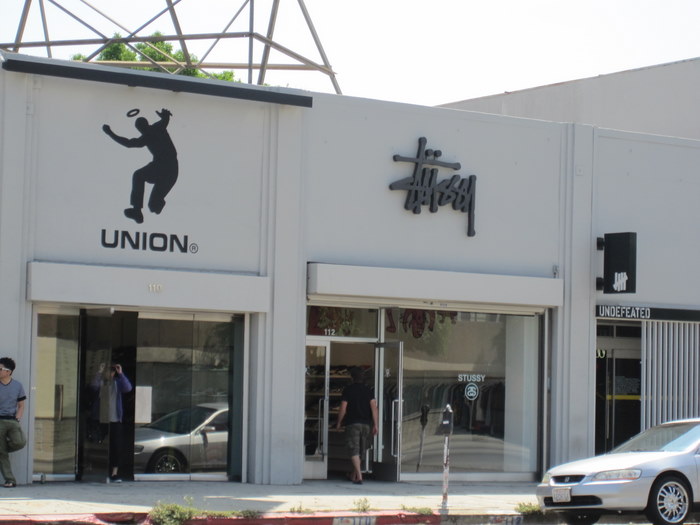 Check out Undefeated's on-going billboard project featuring Gary Simmons.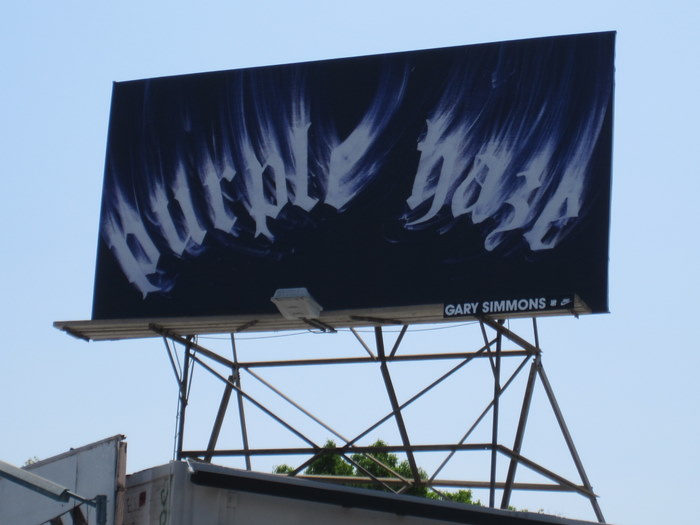 I stopped by to say what's up to some heads and talk shop. Eddie was out, so I met up with James, KB and Jupiter. The office is still on La Brea, but close by in a non-descript location (don't even try and knock on this door)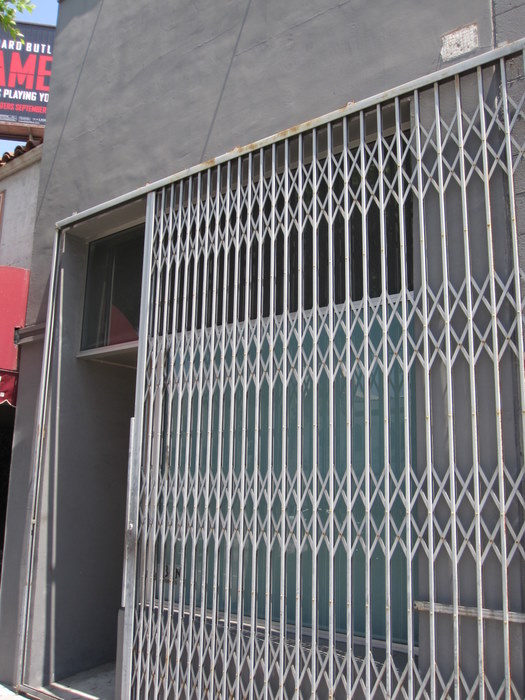 Howz it, KB! (BTW, KB's the lead designer for Undefeated and their special projects. He's been around for a minute and has lots of stuff on his plate-breathe, KB, breathe…)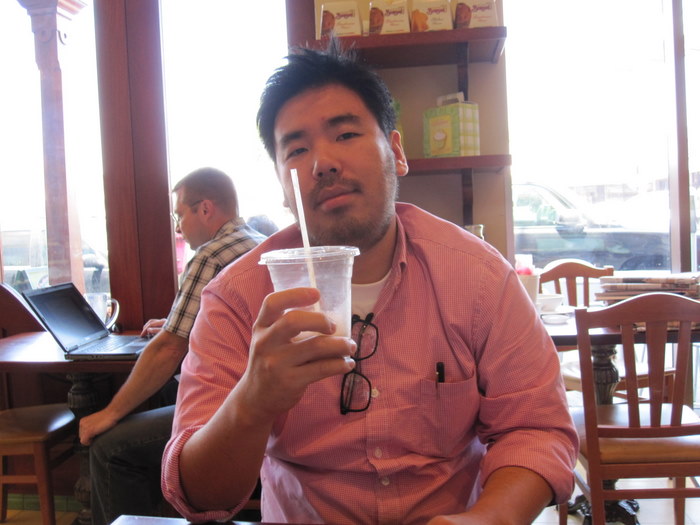 If you know what's up, I'm sure you've heard of a head named Jupiter. Jup's been here since day one and now manages most of the online and graphic initiatives, as well as a few other top secret things going on. Howz it! (how do you like the Megan Fox picts on the wall?)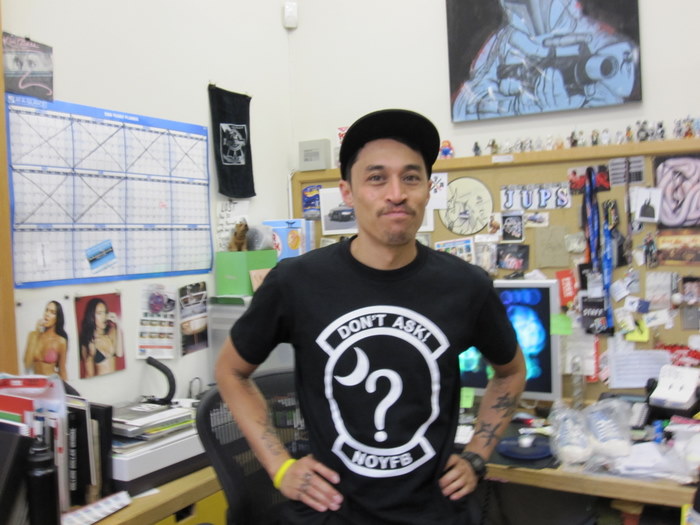 Lately, I've been seeing Jup on Wednesday nights at the Montalban for the "rides" he organizes with Nike. It's basically a solid 25-30 mile ride throughout the streets of Hollywood and LA: non-stop, pot holes, red lights, crazy drivers and all. If you're around, today is the last ride where a special Undefeated x Trek bike, designed by Jup for Lance Armstrong, will be given away. Speaking of Lance, Jup designed a special sneaker for Lance and his foundation.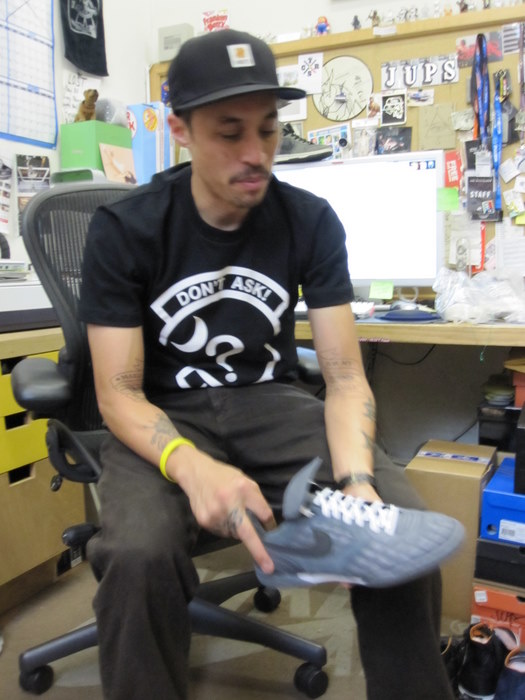 Take a closer look. (BTW, the Laker inspired colors were designed well before they won the National Championships)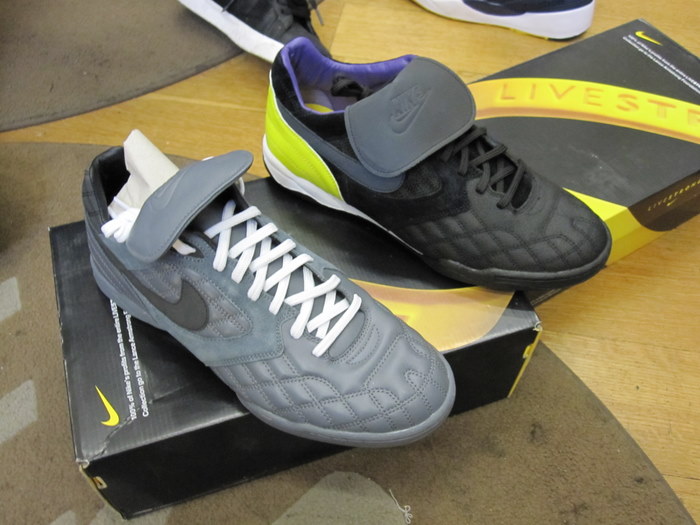 All packaged nicely centered around Lance's non-profit organization-Livestrong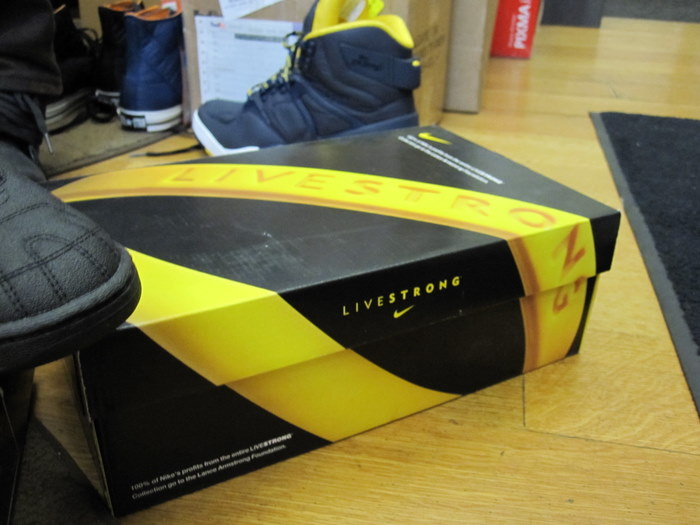 "DANCING WITH THE…WTF?"
August 18, 2009
If you haven't already heard, Louie Vito will be on "Dancing with the Stars," starting September 21st. You know, the uber-popular TV show that has over 22 million viewers per episode. It's actually the 2nd highest rated show under American Idol. Check the Hollywood-ish pict of LV.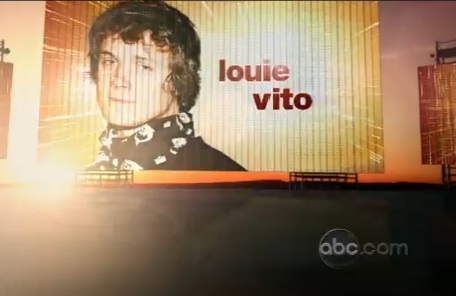 Growing up in this so-called Industry, we've learned to live a certain lifestyle that we protect and consider very personal. When mainstream culture becomes a part of our lifestyle, there are many points of view. It's easy to hate and say, "you're selling out," "that's lame," or whatever negative comment. It's a little more difficult to take the stand that this may be positive for not only Louie, but for our industry as well. Although a show about ballroom dancing may be a little different than the X-Games, it tries to create an emotional connection with the audience. If you know Louie, that's one of his biggest characteristics. Not only is he one talented dude, his personality shines like no other. Don't get me wrong, when LV called me in May to ask my opinion, I had mixed feelings. It was more about making sure he wasn't taking on too much stuff. Dude has tons of shit on his plate - Olympics, training, traveling, appearances, you name it. In the end, LV's gonna do his BEST and his friends, family and fans will be there to support him.
Here's my skinny on the whole thing.
Positives:
1) He gets paired with an incredibly hot-talented dancer (I hope it's Edyta)
2) We get to laugh at him cuz he can't f'n dance to save his life, nor has ever watched the show (unless it's hip hop, has a beat or has crunk in it)
3) Photo incentive does not apply (unless he gets Edita to wear an xxs t-shirt)
4) We get to actually see LV wearing something that's not an XXL (I wonder if he'll have a popped collar)
5) He wins Dancing with the Stars, heads to the Olympics, wins gold, moves to LA to hang out more and retires at the age of 22.

Negatives:
1) Instead of LV lifting his partner during the Cha Cha Cha, his partner lifts him (and continues to toss him off stage cuz he can't dance, didn't I just say that?)
2) No judge has ever given the score "6" "8" "6" www.686.com (If LV get this, photo incentive will apply)
3) We're "not allowed" to showcase LV or dancing in a positive or negative manner, as ABC/Disney's rules and regs are tough as nails (Damn, we have so many ideas of how we can make LV look funny…)
4) We will NOT, I repeat NOT, redo LV's signature collection to include a shiny sequence tight-ass one piece. (He's saving that for the show!)
5) This will be the first time I actually vote for something (And if you get a laugh or two, please vote for him as well!)
Cheers LV, its gonna be an awesome season!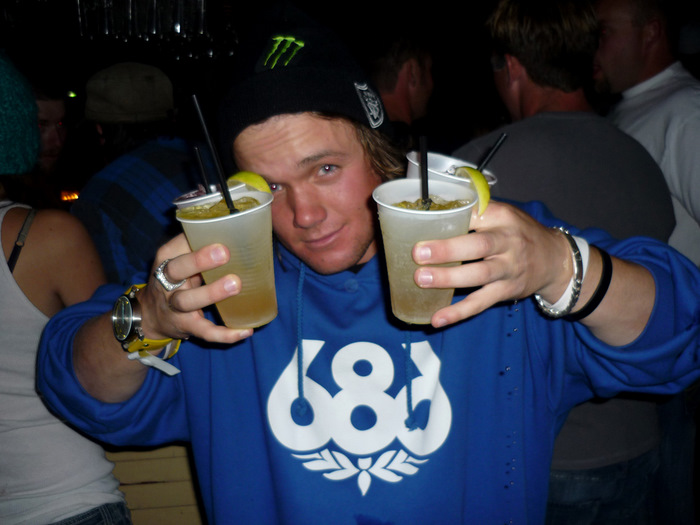 NEW NEW NEW!
August 17, 2009
Breaking news, the NEW version of our site is now open! In the past, we've had some pretty high tech and complex flash-gone-wild websites. It didn't necessarily cost more $, but we overanalyzed what the hell we're trying to do. You name it, we used the technology to showcase our story and the products we made. There was always something missing. Let me put it this way, it was too damn complex! I mean really, how many things do you want flashing, fading, twisting and turning? Sometimes I felt I was tripp'n on "something" versus the main reason I wanted to go to a site. The shit I really want is Fast + Simple + Informative + Social + Entertaining. Hopefully we've achieved all this in 686, version 17.0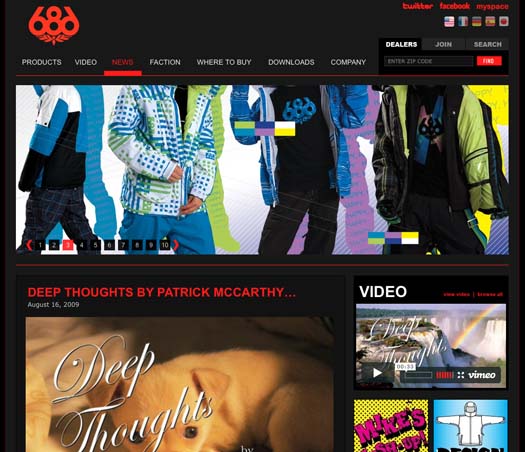 We're still the small guy doing our thang, but interestingly enough, Boardistan did a little post on this same issue. You decide which one you like. Click here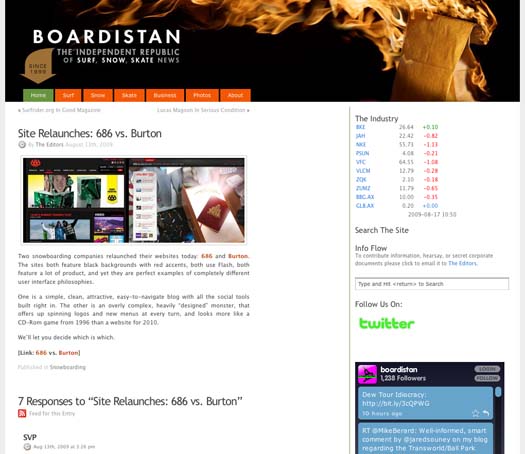 "FREE 4 ALL Fridays"
August 14, 2009
I guess the older I get, the less patience I have. Nonetheless, I changed up the name to Friday's post. Still the same randomness that will hopefully bring a laugh or two before the short weekend. Welcome to "FREE 4 ALL Fridays."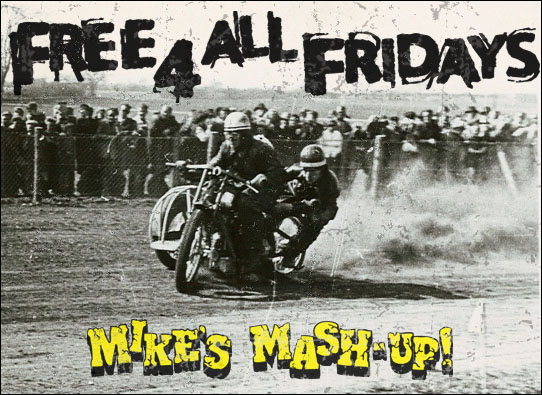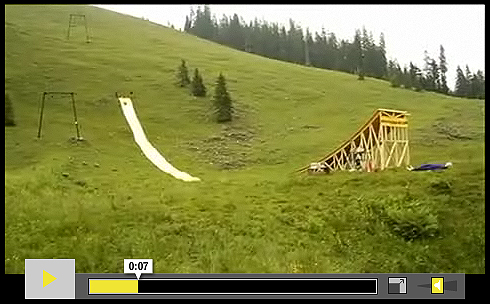 TIMES-Throwback Part 2
August 13, 2009
In preparation of some of the "special" projects that are coming out soon from 686, here's another example of a previous TIMES line we did with Dakine. Like I mentioned in the last Throwback post, if we're going to do a collab, I have to make it different. I guess that's why our stuff takes longer than a typical T or Cap collab, which is good for you, cuz you know the final product will be unique, but bad for me, cuz I want shit done yesterday.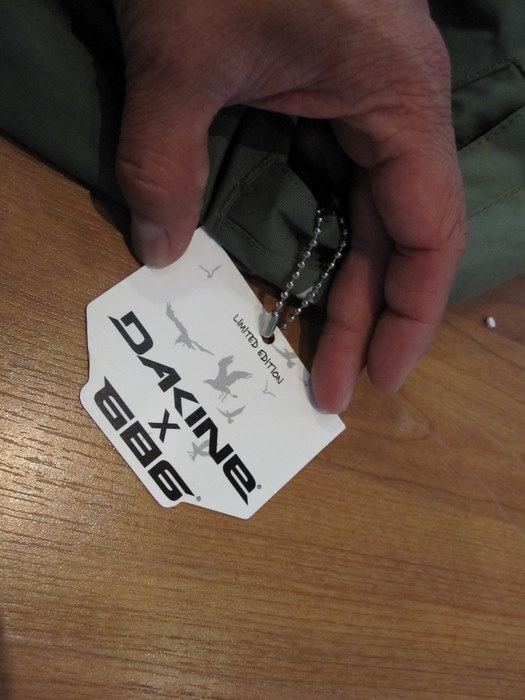 The inspiration came from 686's Cali roots and Dakine's Oregon backdrop. Where I live, there's so many seagulls next to the beach, so I decided to bring silhouettes of the birds into the graphic scheme (BTW, this was years ago, so please excuse the all-over print mix). Everytime I go to the Pac Northwest, it reminds me of a more earthy palette, hence, I picked shades of Tans and Fatigues.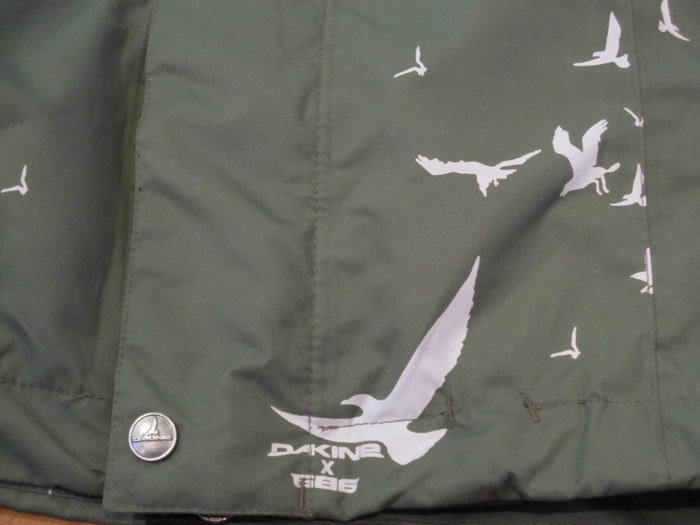 Next, I wanted to bring Dakine's product into the jacket, l mean literally. Check the view from the front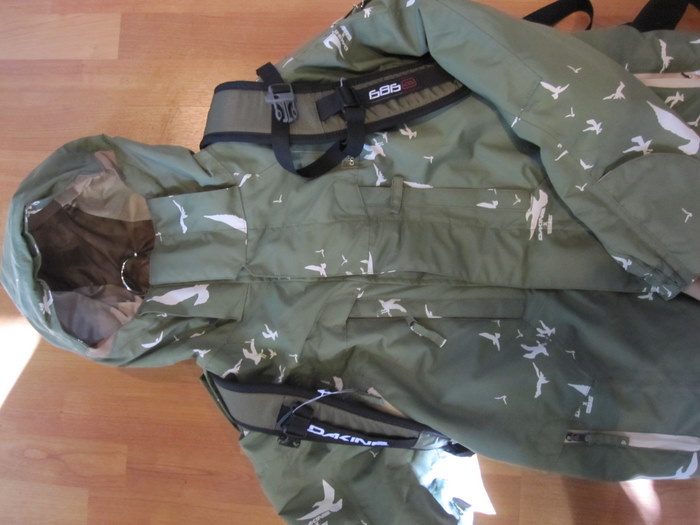 On the back, you can see what I mean. The pack integrated with the actual jacket in all ways.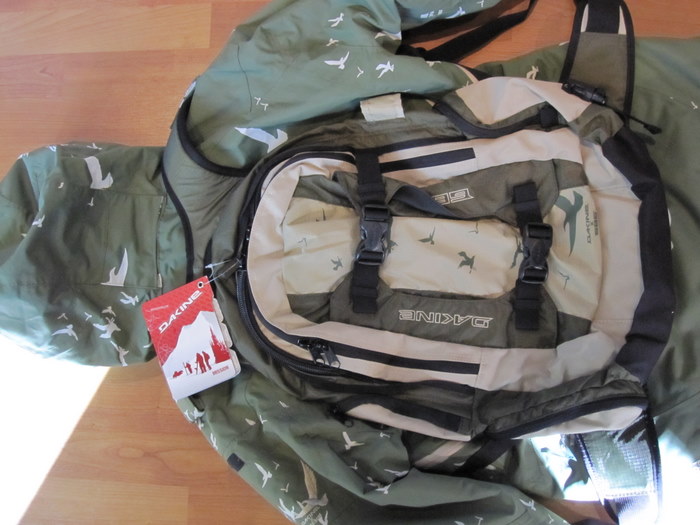 Notice how the laser pit vents were articulated to fit the curve of the straps. At the top, we made custom epaulettes to keep the straps firm to the shoulder.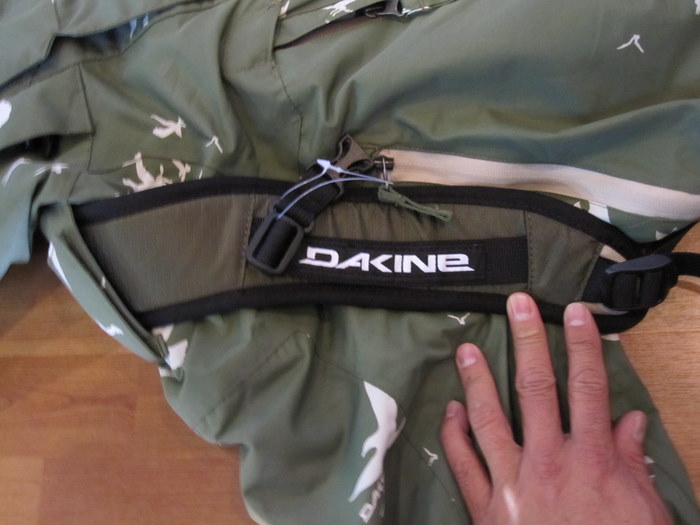 From the jacket to the pack, co-branded trims were in effect. We worked closely with the Dakine design team to make this happen and to date, I'm pretty happy with how it came out. Thanks to Randy, Chico, Dave and Pat for making this come to life.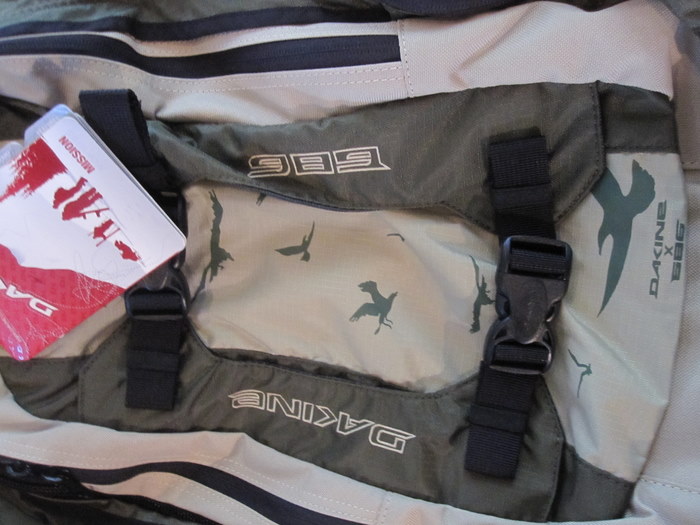 SPIN MOVE
August 12, 2009

Last night, I met up with some friends for dinner at a cool place in J-town, called Kokekokko. It's one of the best Yakitori places in LA, run by a dude named Tomo-san. Make sure you're on the up and up or Tomo will kick your ass out of there!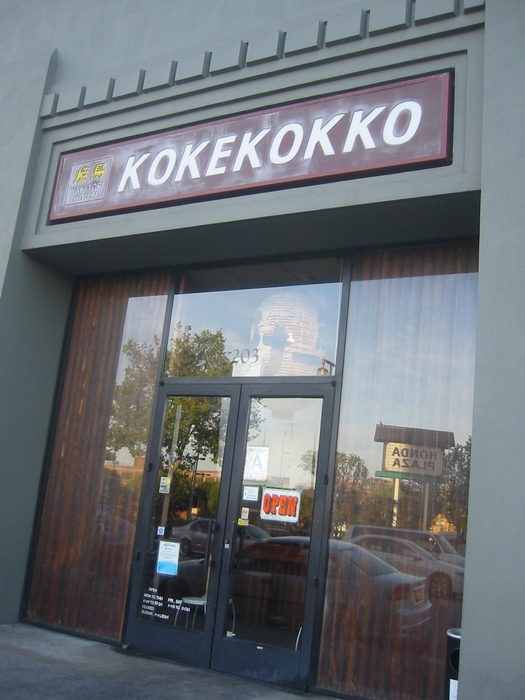 The charcoals are specially made in Japan and flown in for their authentic taste. I can smell it from here.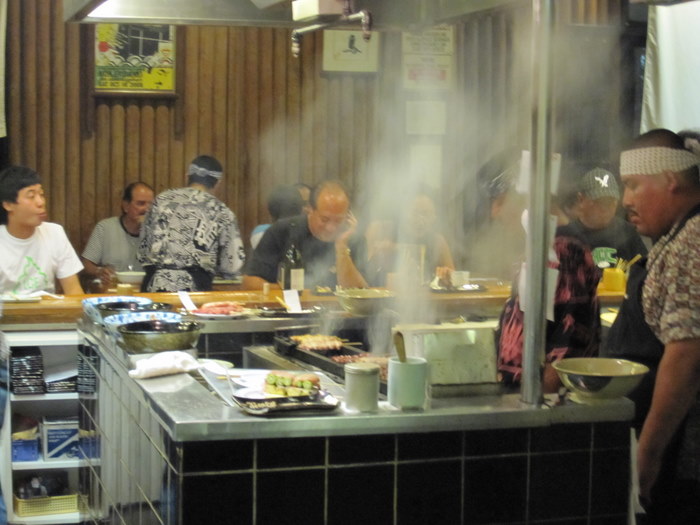 Of the many things I get, the chicken breast is one of my favs (Yes, I like the white meat for this kind of stuff). If you're down with Tomo, make sure you ask for the "secret stash of powders" from George.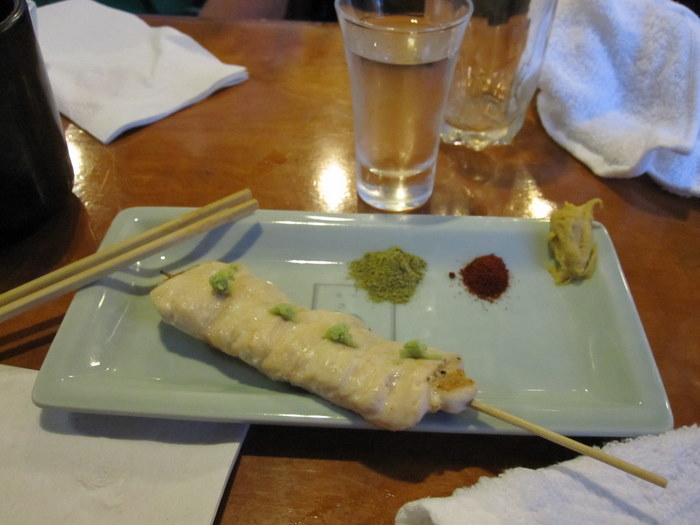 Totally off the menu is the special Ramen made from their own chicken broth.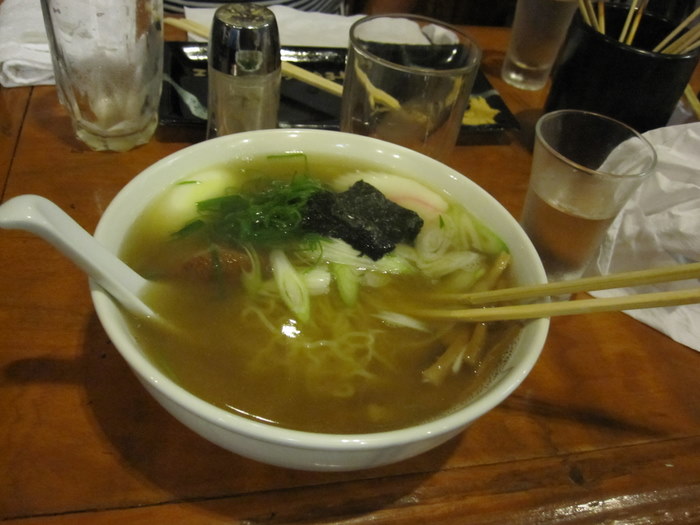 There's nothing better than a bottle of Hakaisan Sake to make it all come together.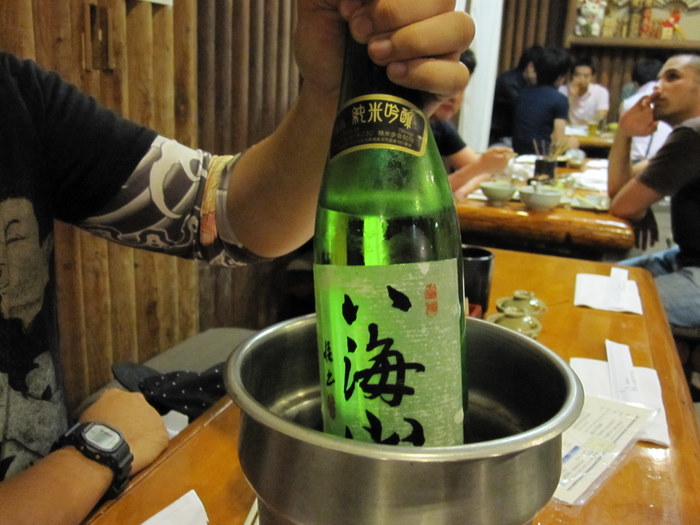 My good friend, Mike (ie: 40 oz) lives around the corner so he rode his fixie down to meet up. Mike, aka Atomic, just finished a DJ gig at the Playboy Mansion. I was checking his iphone to see how it went. Hmm, I see some bunnies….(Damn, you short Atomic)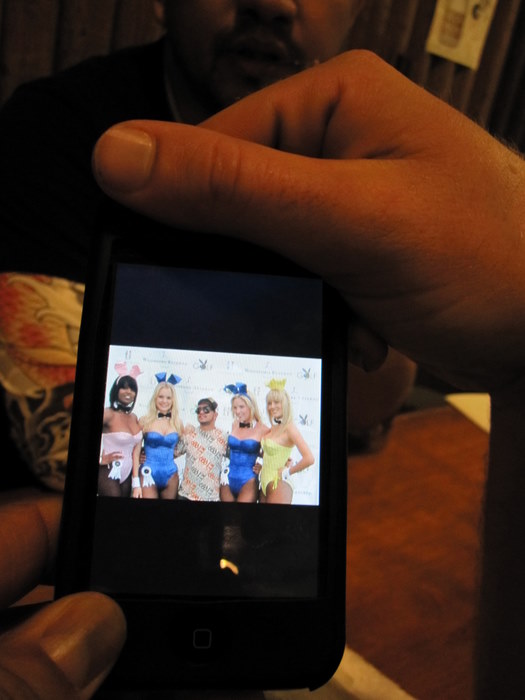 And I also see some "other" things that happened at the mansion. I think Chad thought the playmates were going to come out of the phone. Close your mouth and control yourself son!




Dinner was done and Atomic was out. Before he bailed, I was checking his new Catlike helmet he got. You can only get it from Europe and it's spendy.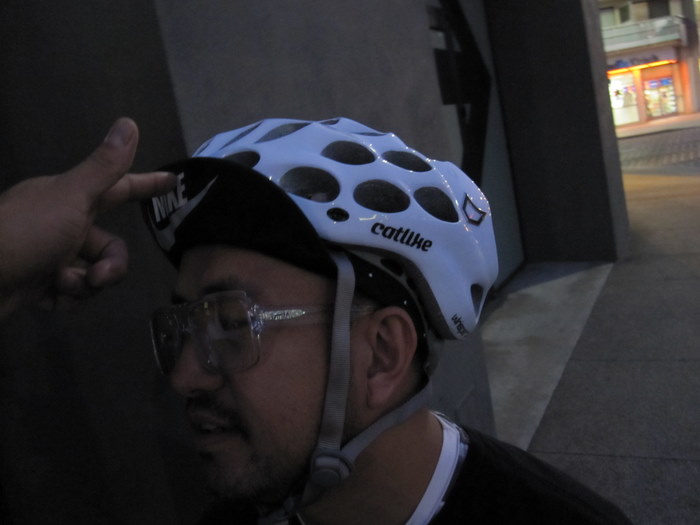 Look both ways before you take off Atomic…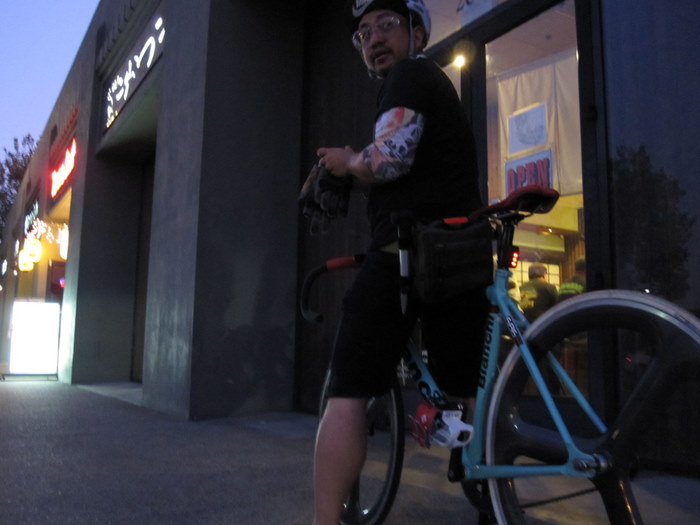 By the way, today is the Nike/Cutters/Undefeated ride in LA. A bunch of us will be at the Montaban Theatre at 8pm. If you're around, check it at 1615 Vine Street and Hollywood Blvd.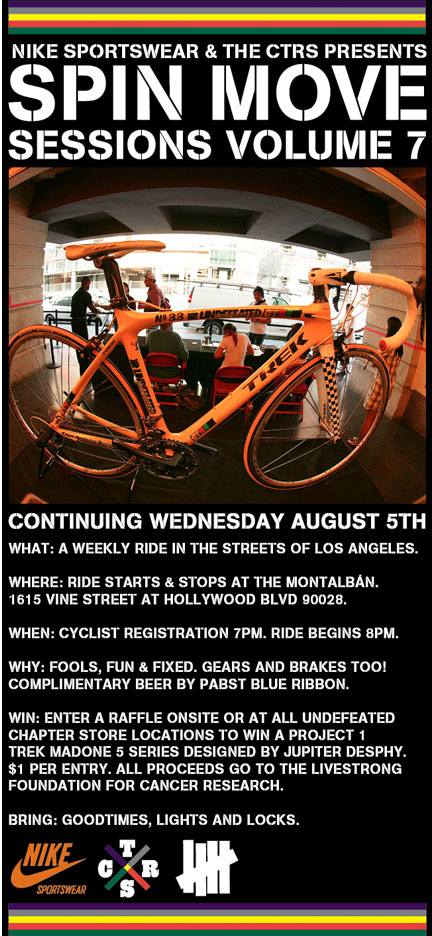 Back to School…again?
August 11, 2009
Man, I don't know what it is, but I've been getting requests to go back to school and "speak" to students. Typically I leave that stuff up to the professionals that actually have something interesting to say. I guess they think I don't suck as much as I really do. This time around, it was for the MBA program at Pepperdine University in Malibu.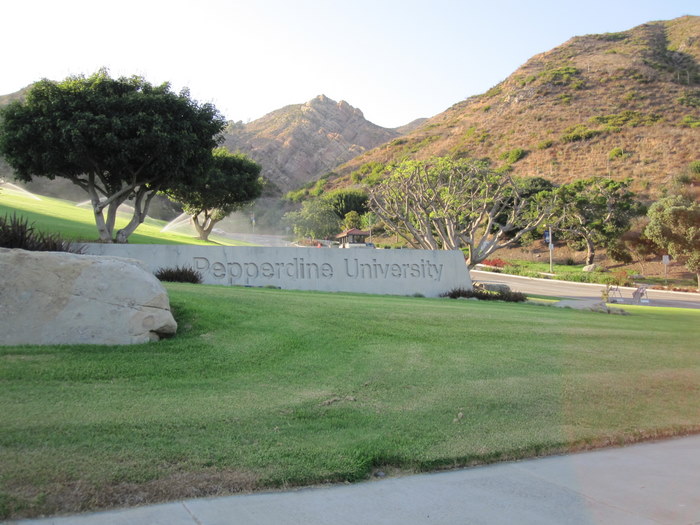 Did I mention it was in Malibu? It took about 1 hour from my pad and probably another ½ hr just to get up to the graduate school. Check the view looking up.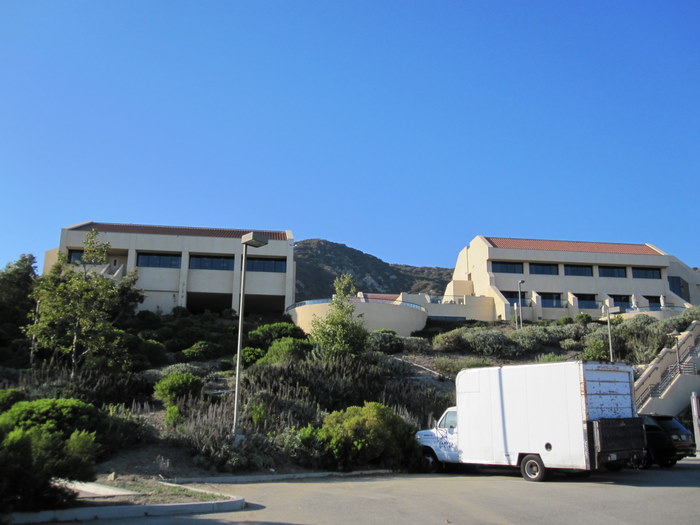 How about the view looking down? Damn, no wonder the tuition costs a grip!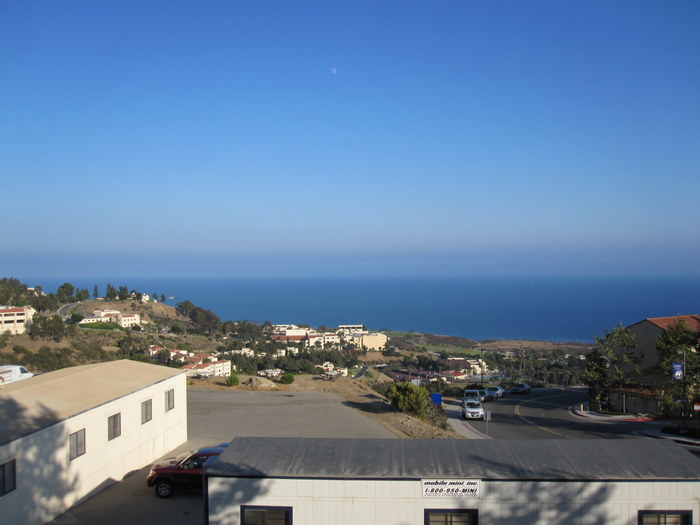 I've been running 686 for so long, I tend to forget that I actually went to Pepperdine for the EMBA program 10 years ago! I was the youngest kid in the class with a bunch of older, well established professionals like doctors, lawyers and biz folks. I was a little intimidated, but after a while, it was an eye opening experiencing learning from all these talented heads. Coming back, I'm asking myself, what the hell do all these working "professionals" want to hear from a dude that runs a clothing biz? Who knows, so I'm gonna freestyle it and be myself. (FYI, I suck at Powerpoint)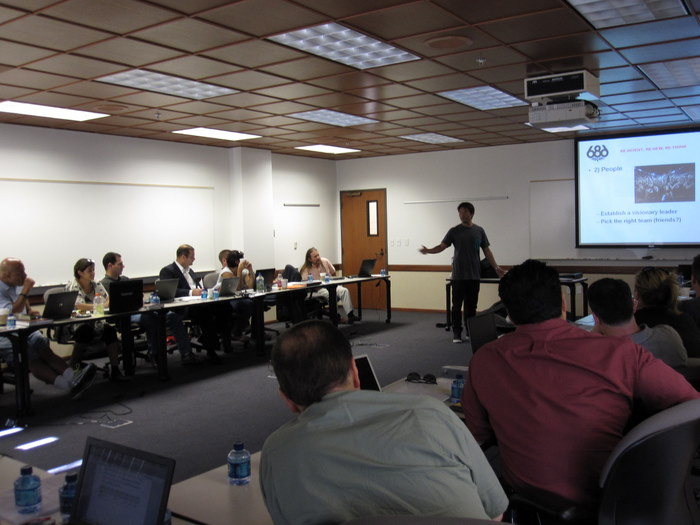 I don't want to bore you with all the things I talked about. But I guess the point that everyone seemed to like was that "It's ok to do things you're passionate about and pursue a Lifestyle rather than chasing the $." Being able to go to great schools like SC and Pepperdine, people assume the next step is to take the corporate route. Opting to do my own thing was "tough" to accept. But in the end, I'm glad I took it and encourage others to do the same if they can. My class advisor was this dude named Sam. Here's Sam 10 years later saying what's up.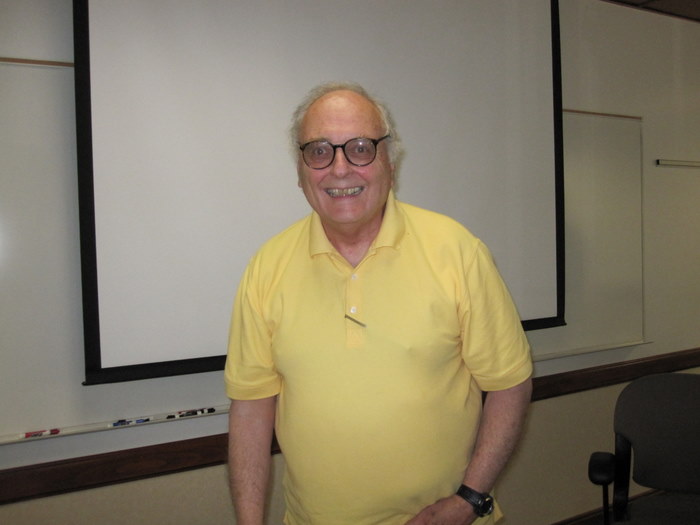 Big Ups to the class for listening. Thanks to the Right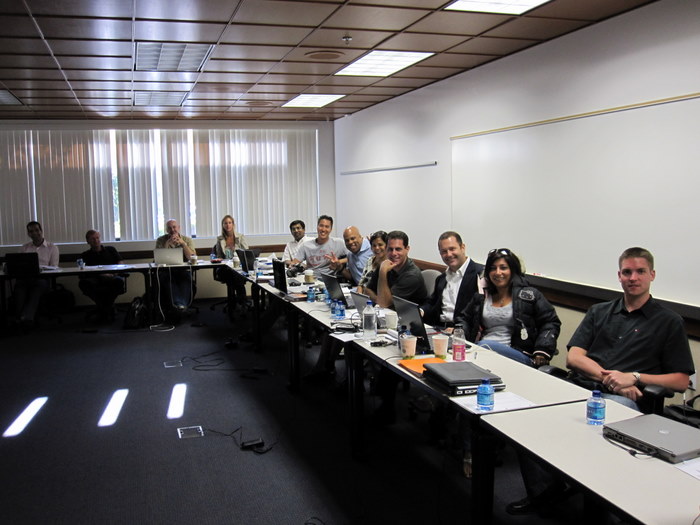 Thanks to the Left.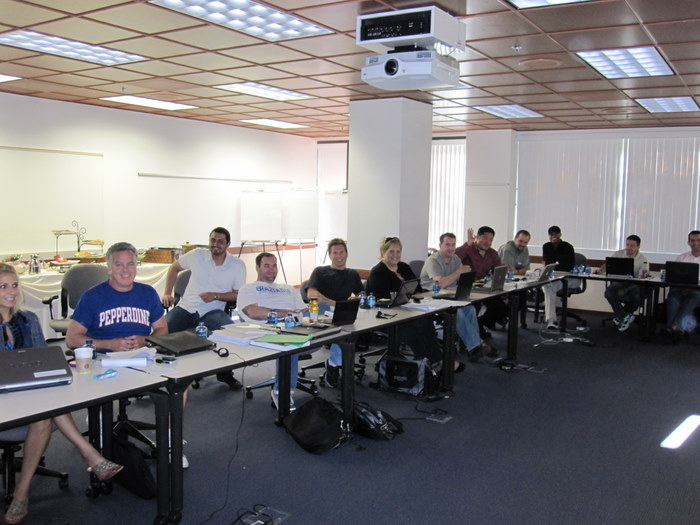 "Everyday I'm hustling"
August 10, 2009
I'm a fan of people making things happen for themselves (and not necessarily waiting for it!) It's easy to say "I don't like" or "I hate when," but even more difficult to say "I will do" or "I love it." In today's world, nothing is guaranteed and the best things in life are sometimes in front of you. The DIY ethic is what 686 was founded upon, we rely on a network of like-minded creatives who share this mentality all the while having some fun. One example is my boy, Stick. He's a talented designer who's a prime example of the hustle. If you need some help in this realm, holla at him. He rolled by the office and showed me some of his latest works. Bam! Photo shot in your face.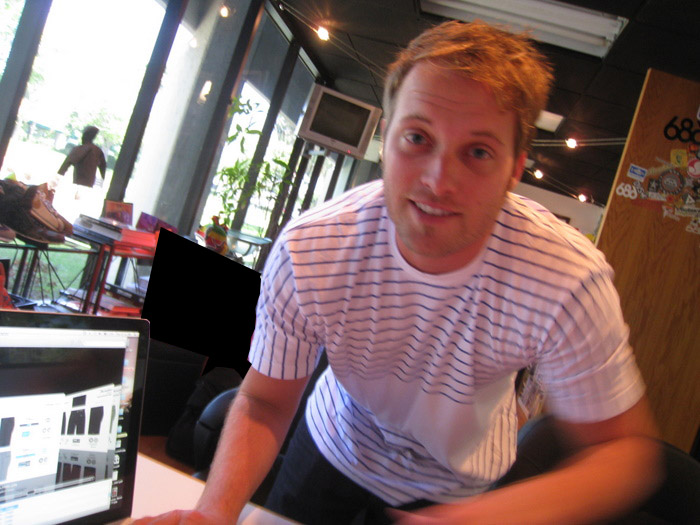 One example of concept to finished product for Diamond and Primitive. Check it. Step 1: Graphic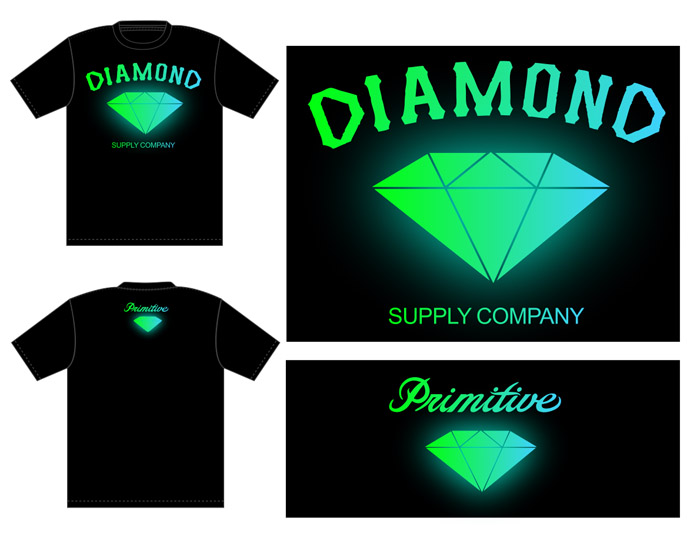 Step 2: Product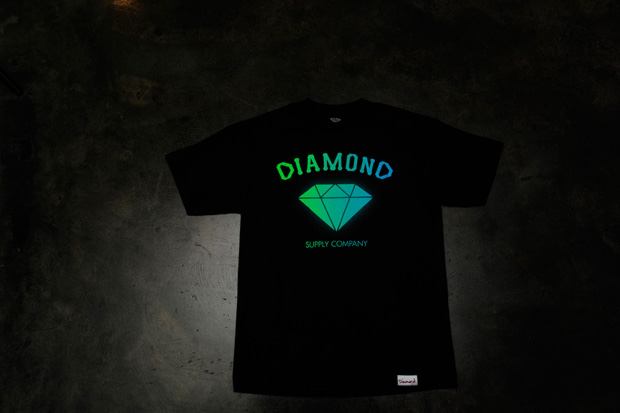 Step 3: Implementation courtesy of P-Rod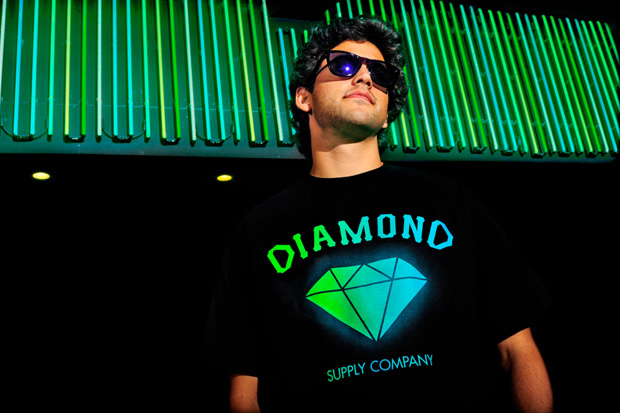 One more time with Primitive and Oakley. It starts here.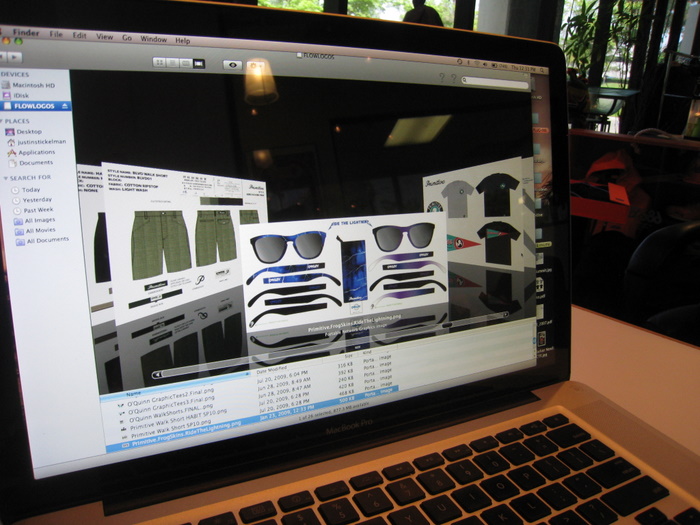 Look closer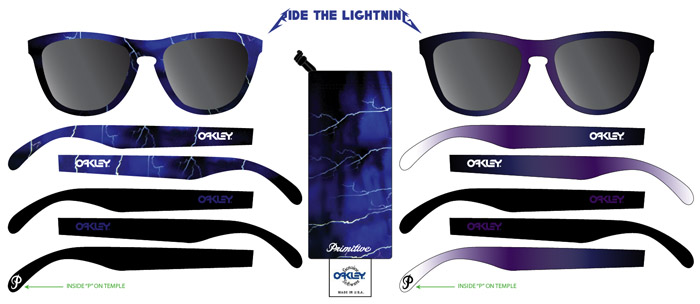 Shazaam, here you go.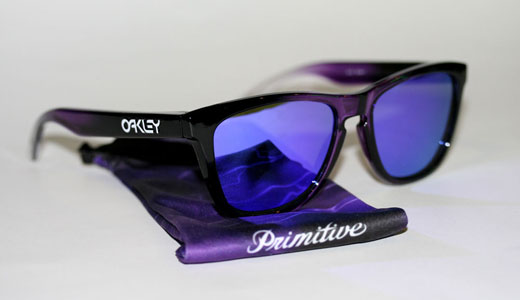 The Devil is in the details.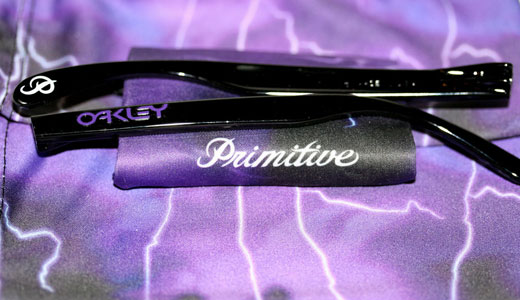 "F'd up Fridays"
August 7, 2009
Now that "I HEARD THAT…Fridays" is gone (thank god), I wanted to post something that has less to do with gossip and more to do with humor. Welcome to the next chapter of randomness. "F'd up Fridays" will hopefully give you a laugh or two before the weekend. (If it doesn't, it's out of here!) Enjoy.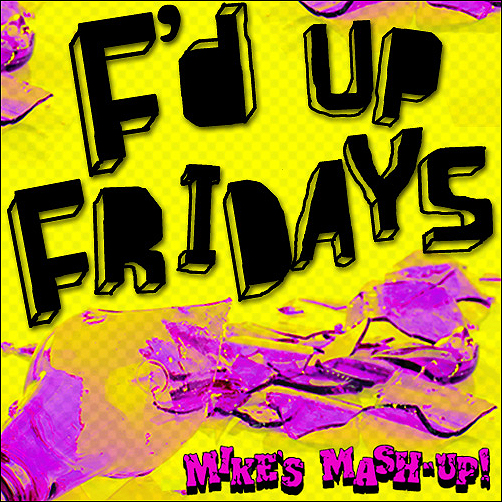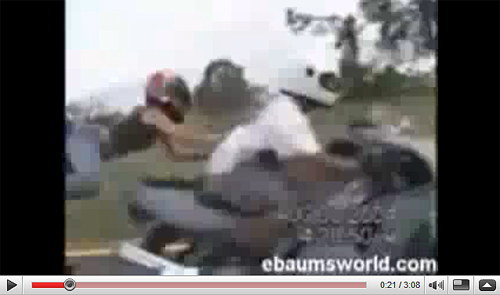 Click the picture for this week's clip!


The Collection
August 6, 2009
Heads up. We're about to launch the KR3W x 686 Fall/Winter Line to stockists around the globe. The Collection's inspired from both brands skateboarding and LA roots, while the products reflect simplicity in design, premium materials, tonal trims, tailored fits and hidden technical waterproof/breathable detailing. Check out 686 for more details on where to cop it.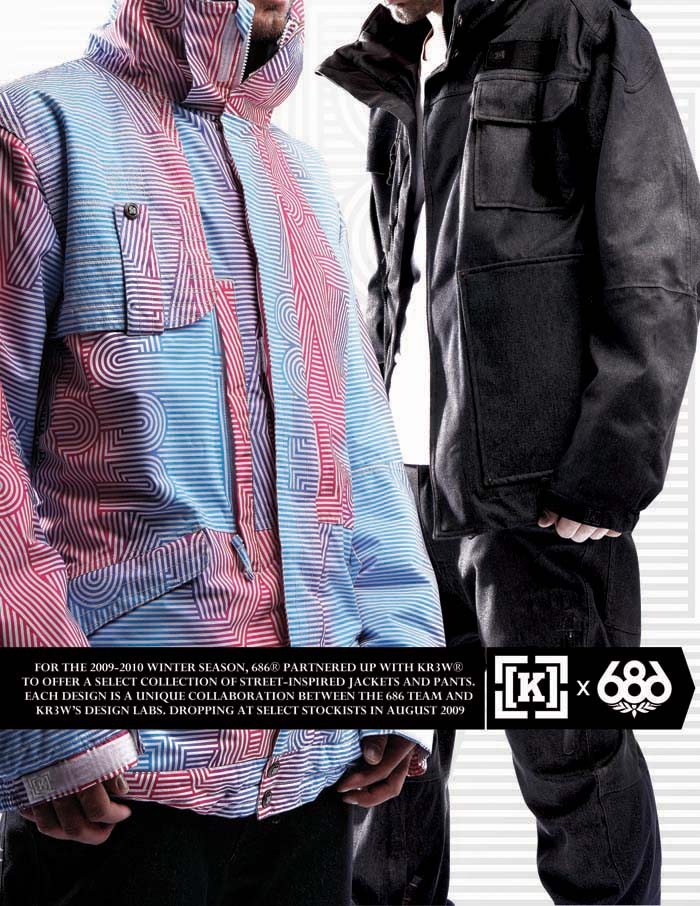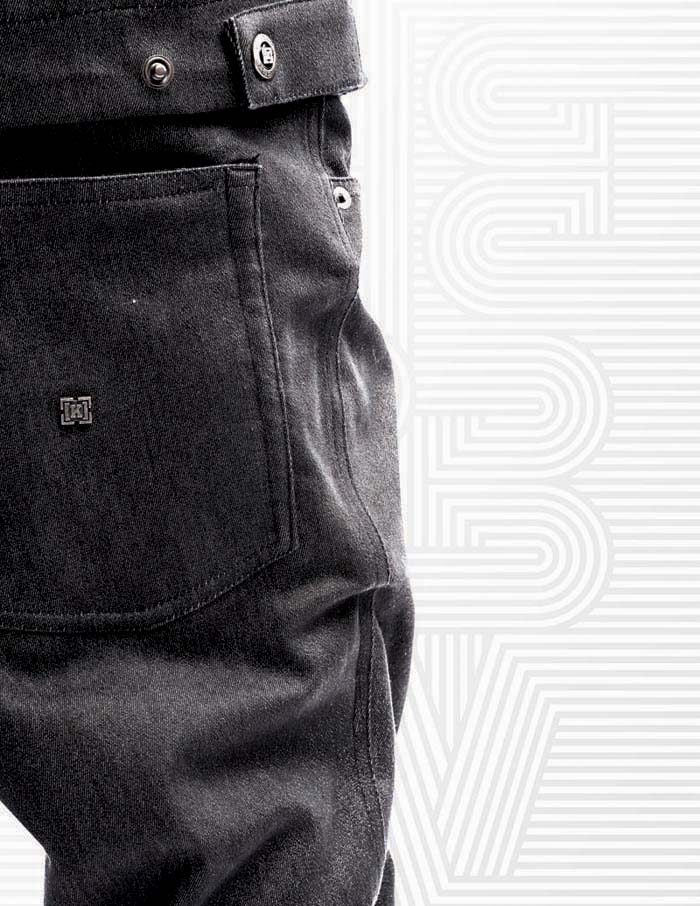 Lumberjack Softshell in Cyan and Gunmetal Plaid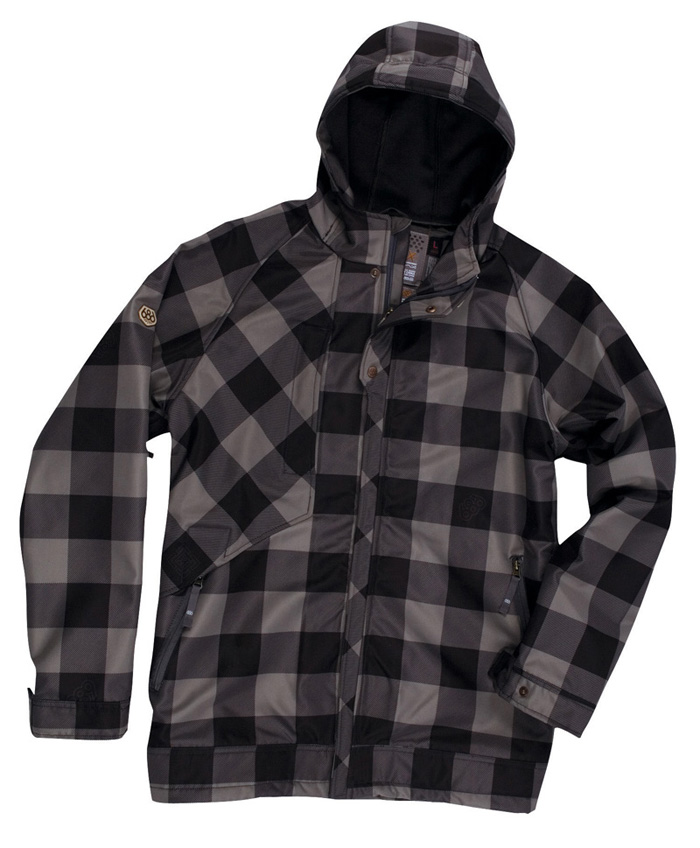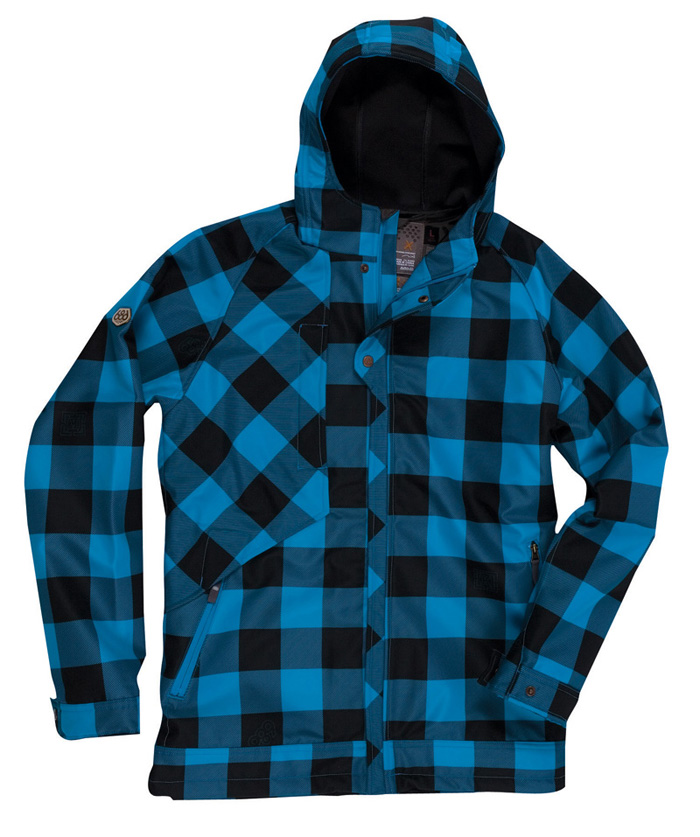 K-65 Jacket in Indigo Premium Stretch Denim and Black Premium Stretch Denim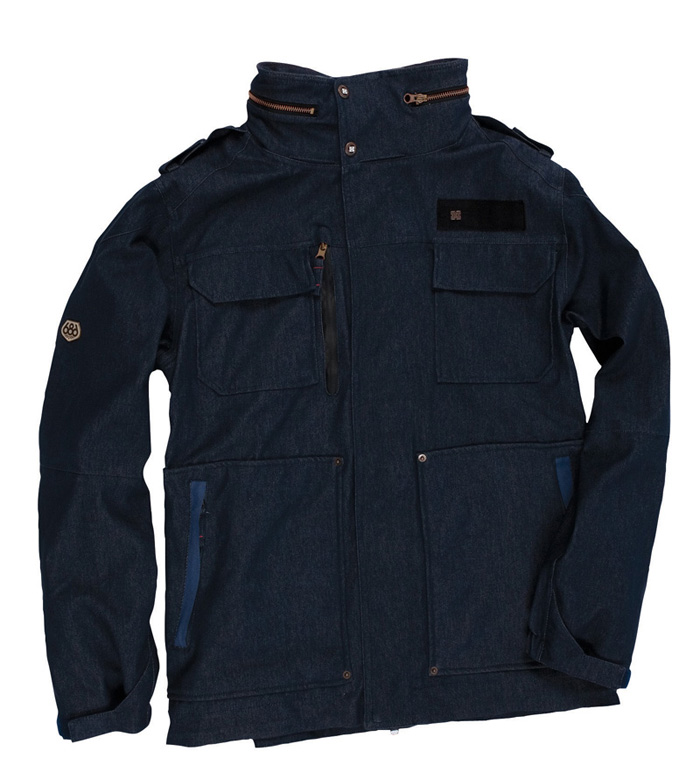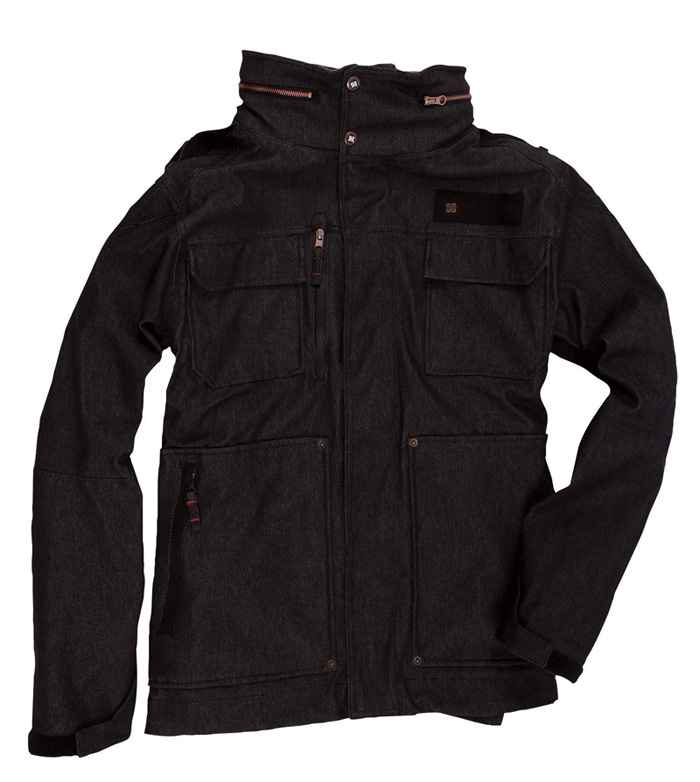 Klutch Insulated Jacket in White Maze Print, Black Maze Print and Black Slub Texture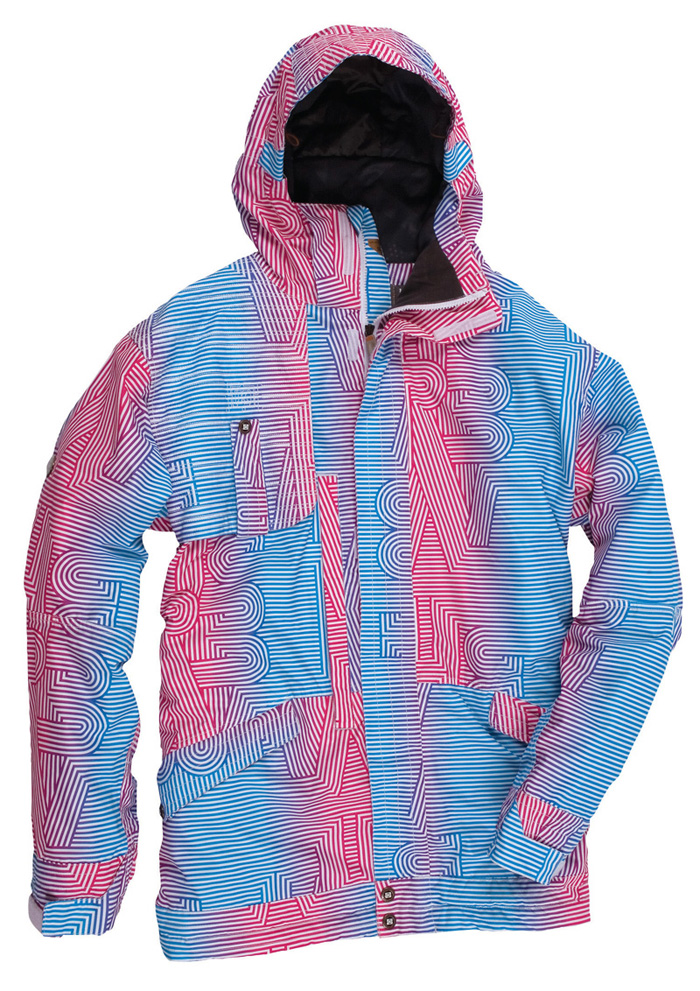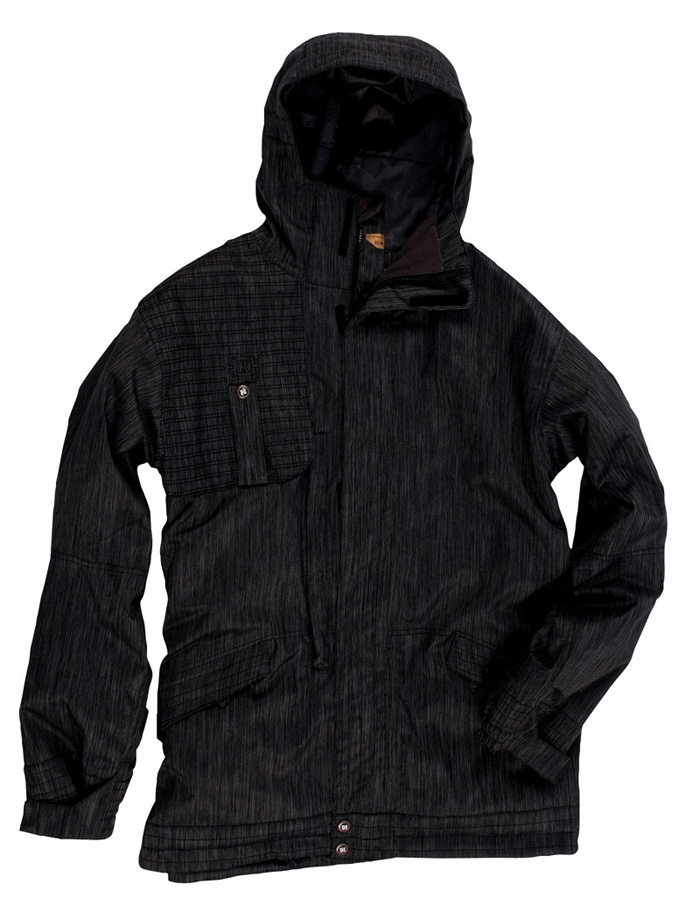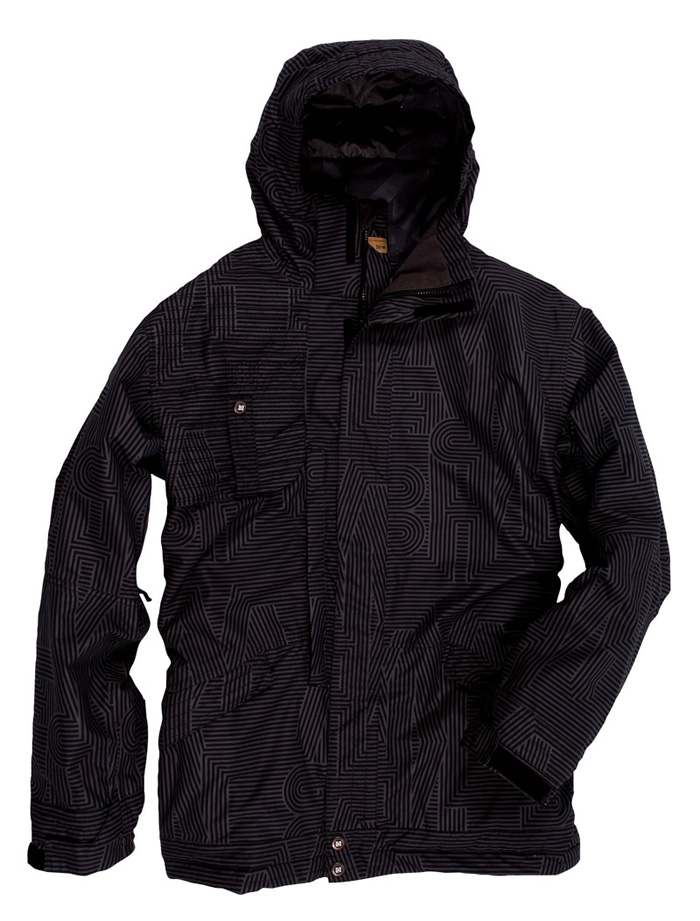 K-Slim Pant in Black Premium Stretch Denim and Indigo Premium Stretch Denim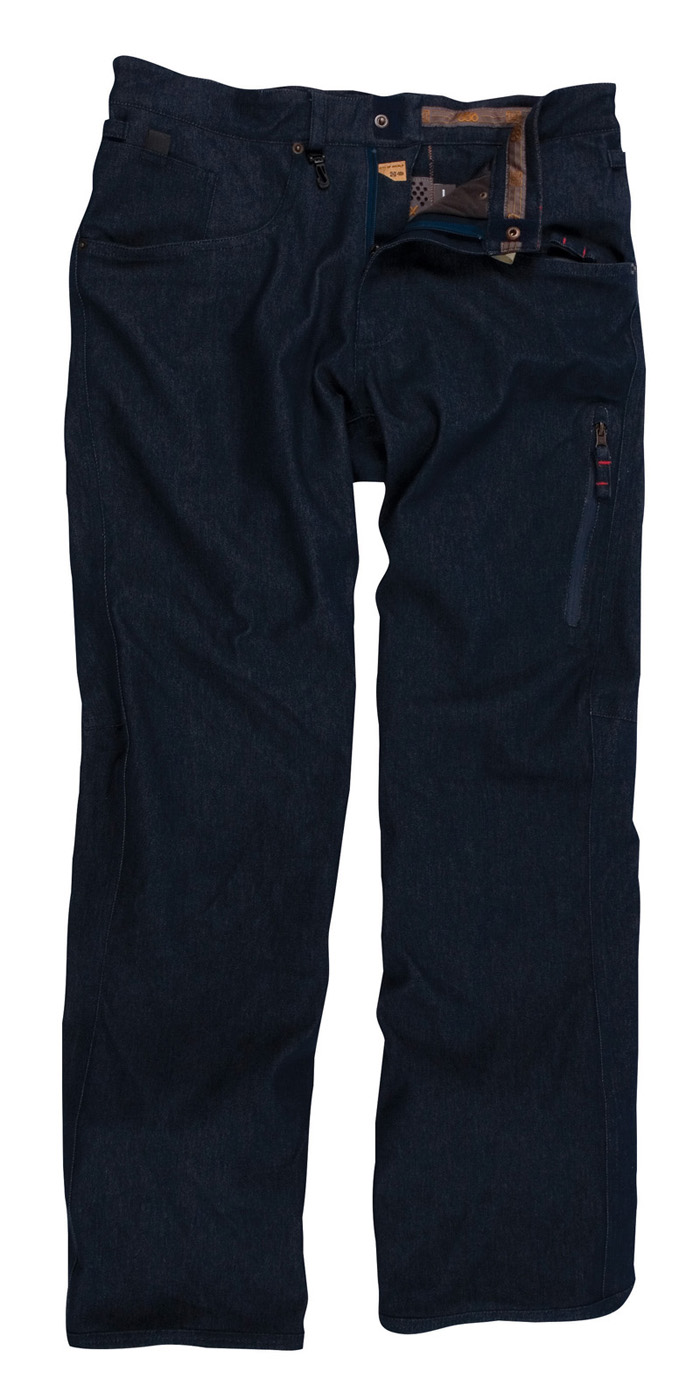 Knuckle Insulated Pant in Black Slub Texture, White Maze Print and Black Maze Print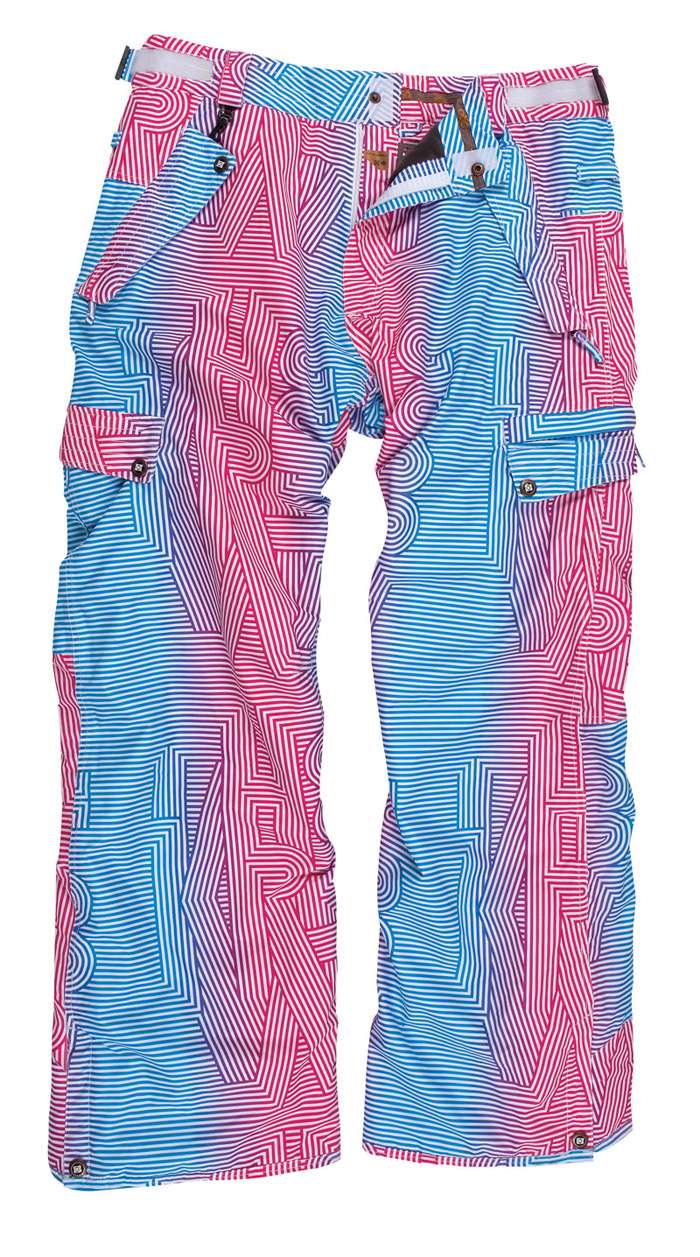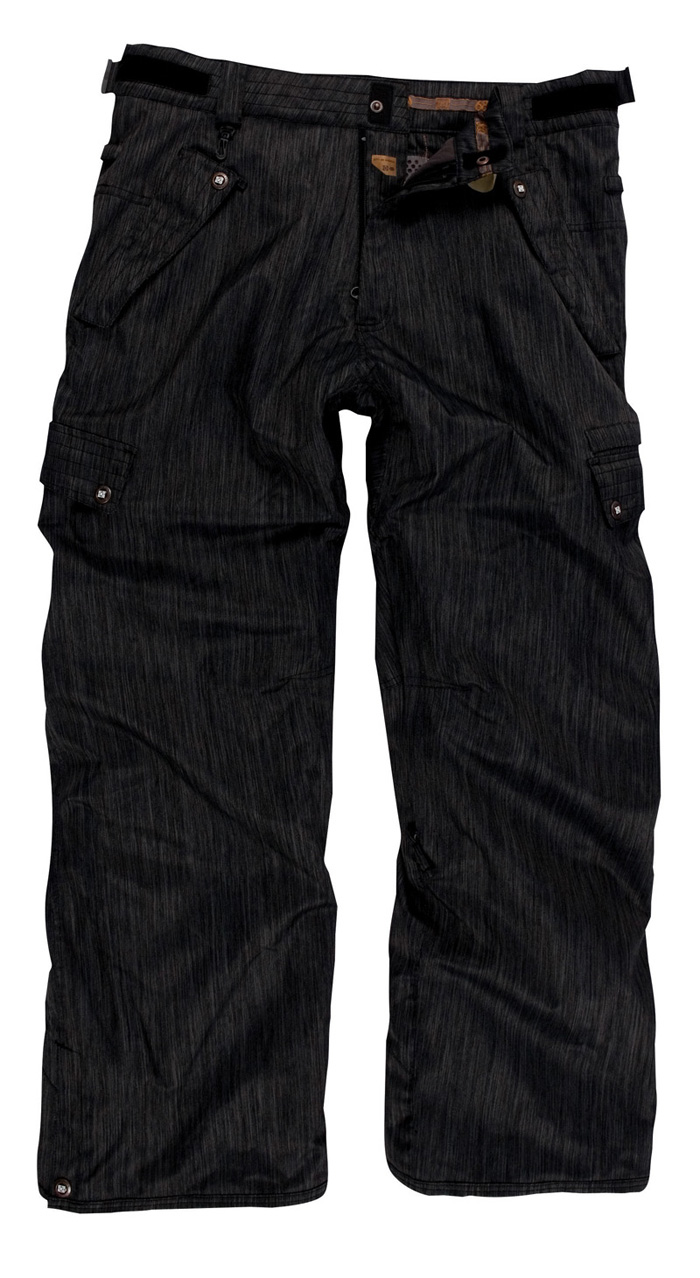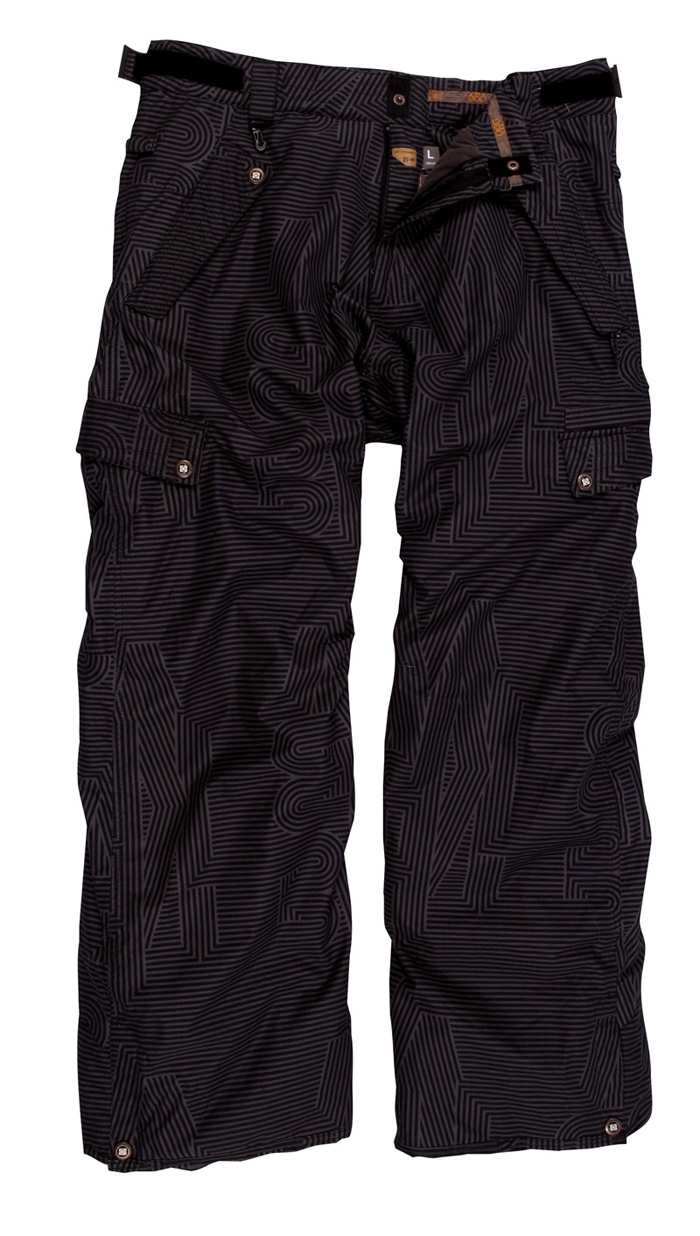 TIMES-Throwback Part 1
August 5, 2009
It's August and we're about to pull the trigger on shipping Fall/Winter goods to stockists around the globe. I know, it's summer time, blazing hot and you're probably not thinking about the next season. However in our industry, shit takes a little more time to hit the shelves so we plan early. One of the special projects I personally hand hold is the TIMES line. (A limited design from one company x 686 = Times line) The idea of doing a collab is nothing new, but when we started this 7 years ago, it was totally new in the winter realm. What made it different was that we wanted to incorporate new inventions and technical details into products that had never been done before. We're not gonna take a logo, flip it into a pattern with our logo and call it a day. Here's one example what we've done over the years.
If we're going to partner up with another company, they are either an industry category leader or we have a personal relationship with them. One example is the New Era x 686 project we did 3 seasons ago. I wanted to bring New Era's proprietary products and trims into a jacket. Sounds simple, but legally and technically, it wasn't. We designed the entire jacket around the 59Fifty. Check it.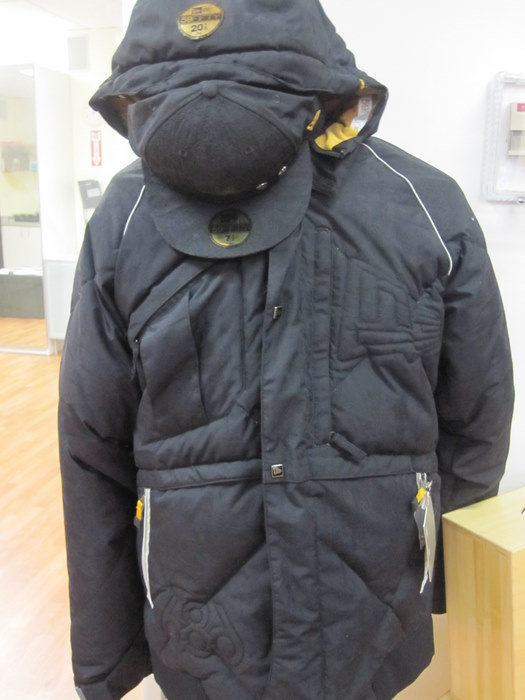 The Hat was made out of the same waterproof/breathable custom jacquard shell with taped seams and was full detachable from the jackets hidden mock zipper. I don't think you've seen a 59fifty like this before.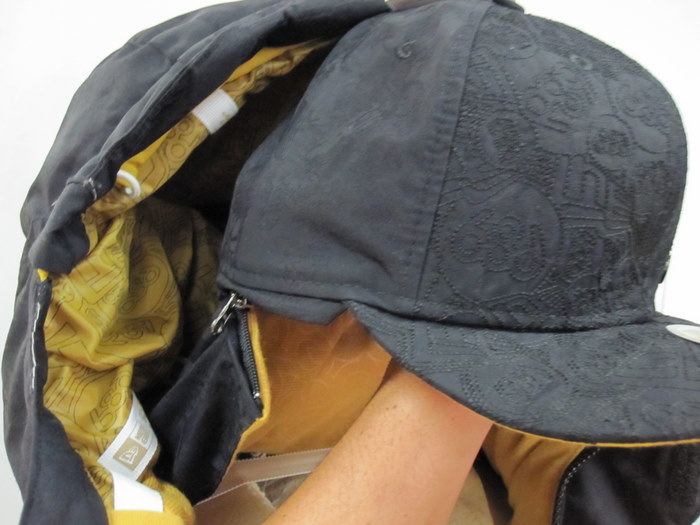 We also worked with New Era to include an authentic sticker showing the actual circumference of the hood.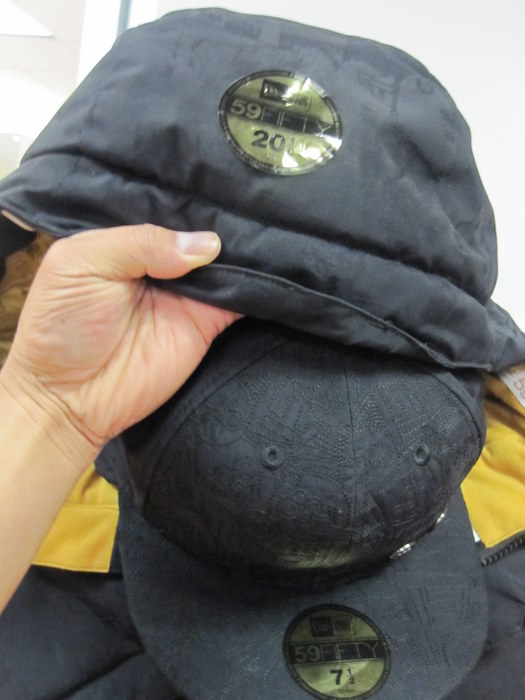 Gotta have the flag on the side of the hood.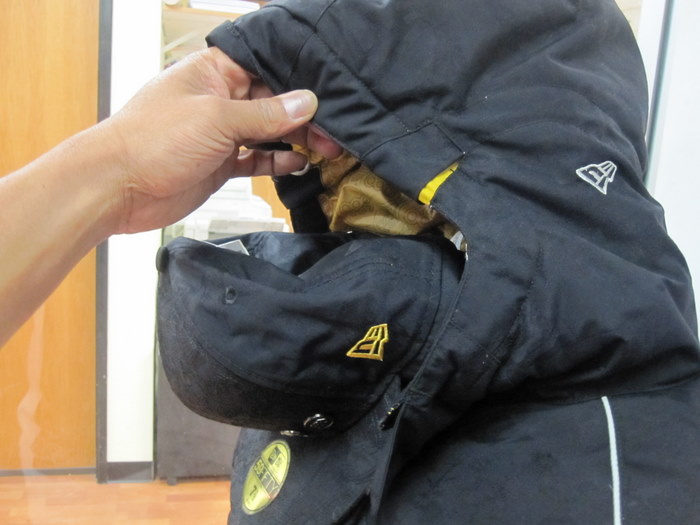 Inside, we detailed it with the same 59fifty taping used for the hats into the actual jacket. Notice the co-branded taping, which has also never been done by New Era.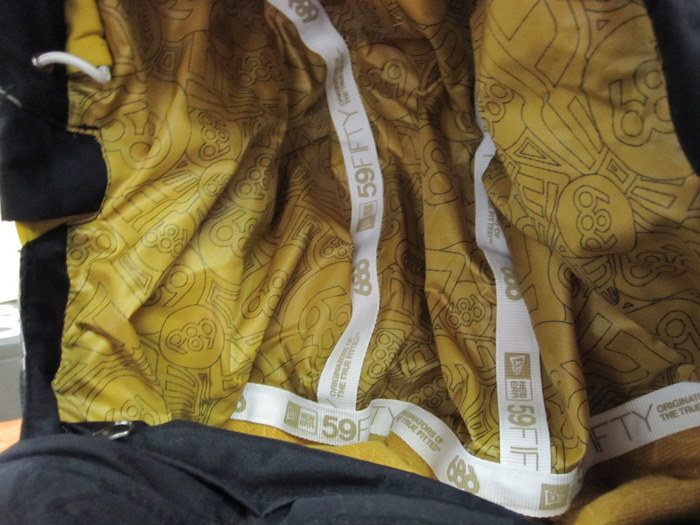 Topping it off, we made custom bamboo boxes with laser cut co-branded logos. In all, it was a good partnership and shit worked out well. Big ups to Braden and Wayne.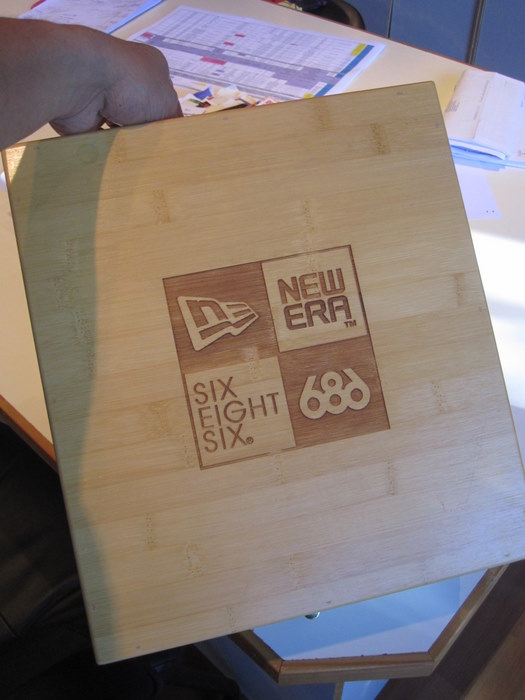 "X-TREME?!"
August 4, 2009
Coming from skateboarding, it was all about doing shit yourself and less about team sports. In fact, when I was street skating in the mid 80's, mainstream culture didn't understand us and it wasn't necessarily "cool" to do. The people who skated did it for ALL the right reasons and weren't influenced by what you see on MTV or hear about on the blogs (shit, internet wasn't even around back then!) When X-Games started, I had mixed emotions. On one hand, I thought it was cool that mainstream culture was finally recognizing that skateboarding was something more than you do just as a kid. On the other hand, it was also the opening of a crap load of mainstream misinterpretations of this DIY/Creative/F-You/Rebel/Independent industry we grew up in. How many times have you heard someone (that has no idea how to even kick turn on a skateboard) refer to skating as X-TREME SPORTS?! Maybe X-GAMES was founded upon this misinterpretation, but over the years, it's become a worldwide cash cow. Over the weekend, I checked out too many things to post. From the Standard Hotel to Avalon to Staples Center to the Fantasy Factory and to every little good and bad thing in the middle, it was wacky. Instead I'll keep it simple and clean and show you what happened at Home Depot Center.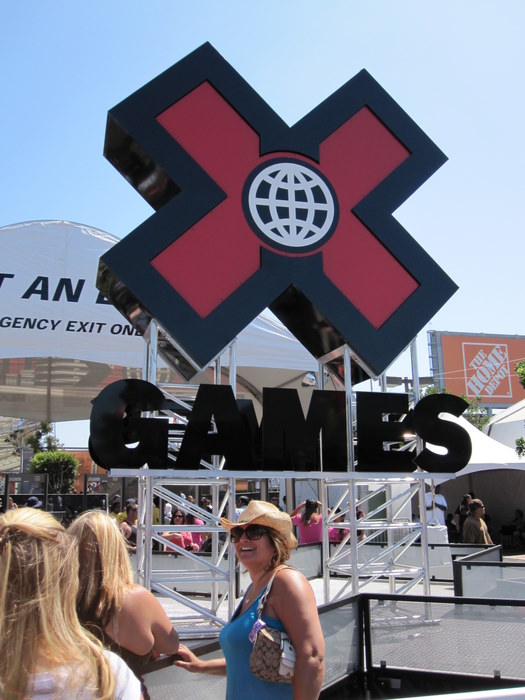 Can you believe it was actually Sold Out? The general admission line wrapped around the corner. Thank god for passes as it was hella hot outside.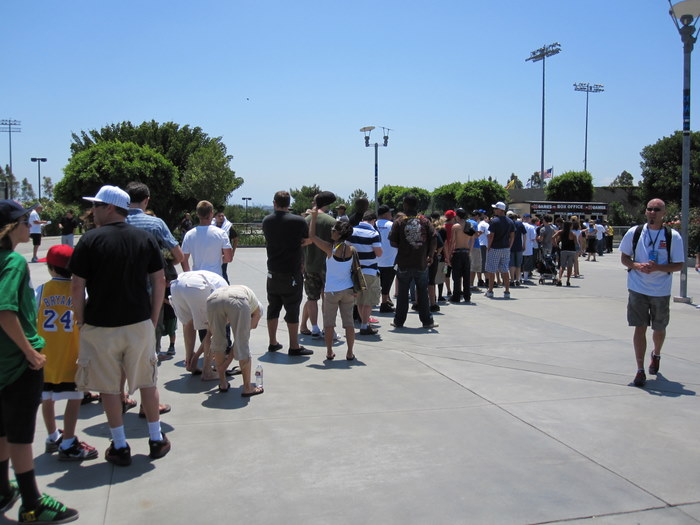 It was Super Moto finals as well as Skate Street finals. Crowds on one side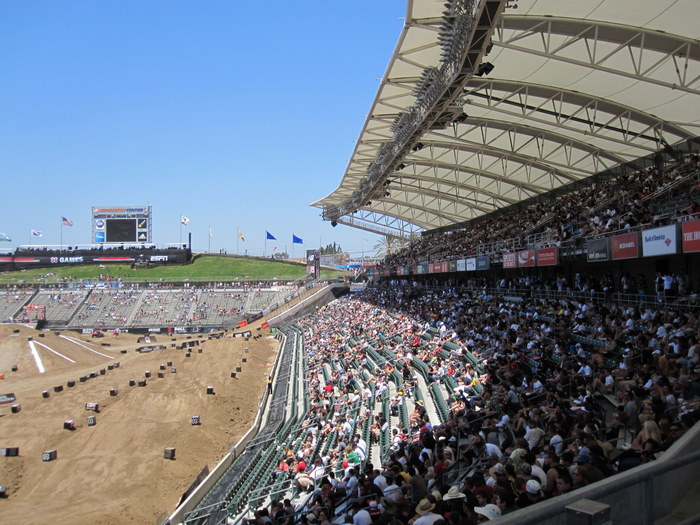 Dirt on another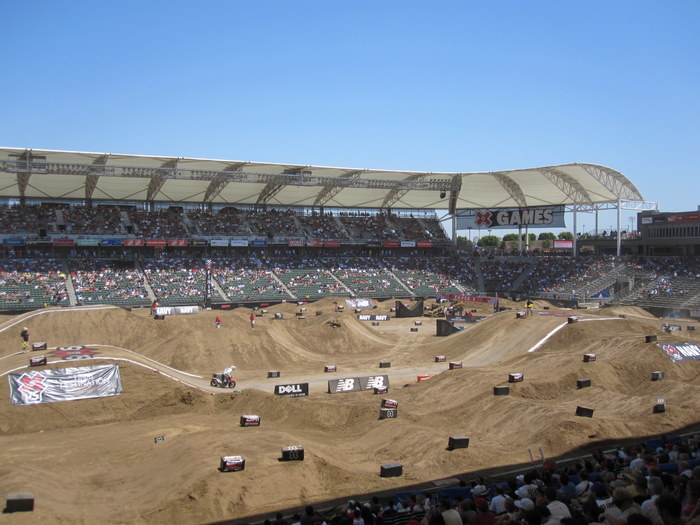 Street on the other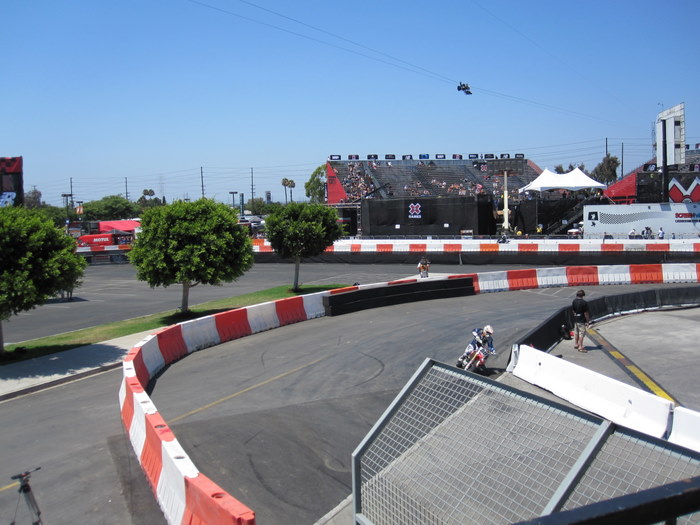 The Skate area was insane. Check out the mini bowls. I would have killed for this back in the day. Actually, I still would.




The Street course full of everything you can imagine.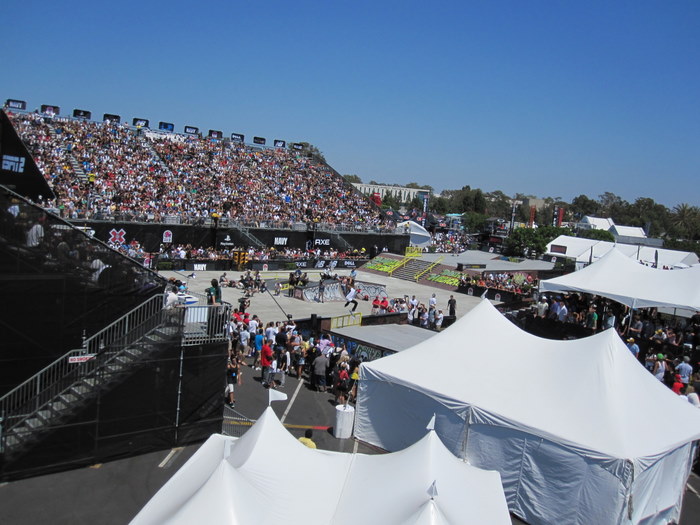 Perfect ledges and rails. BTW, P-Rod killed it.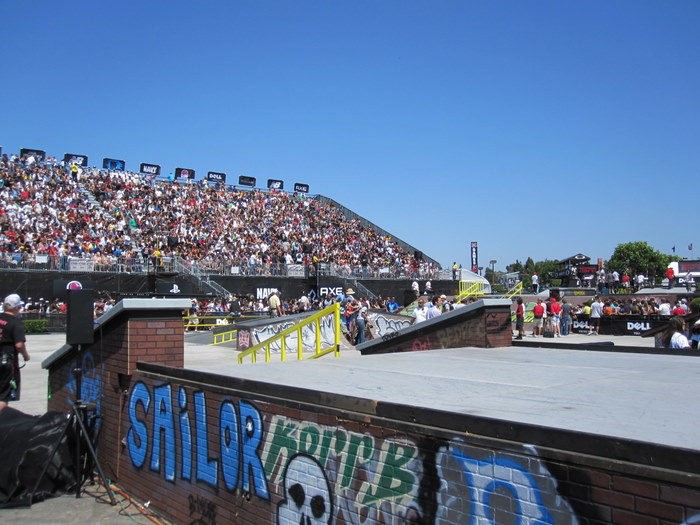 You know it's a different time when Hollywood brings their interpretation to skate. Who the F is Zeke and Luther?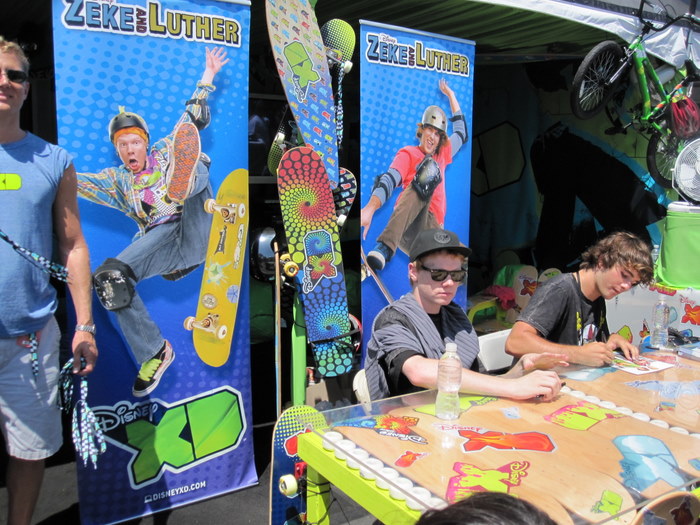 Or every mfg has their own Tech Deck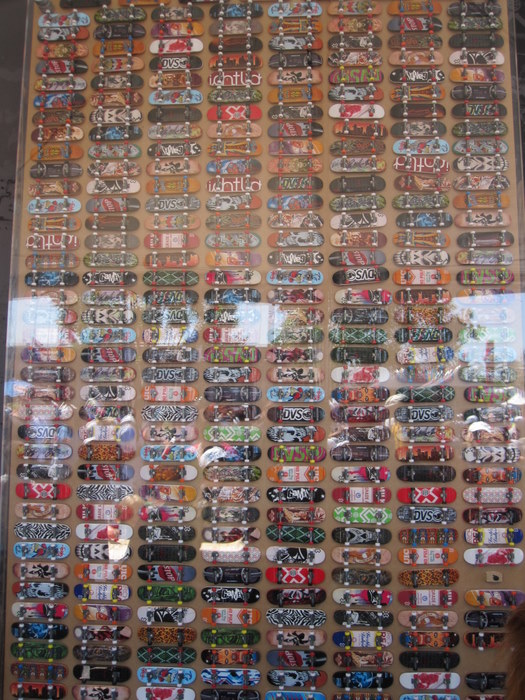 And opts for a finger skatepark vs a real skatepark. Check out the kids stoke.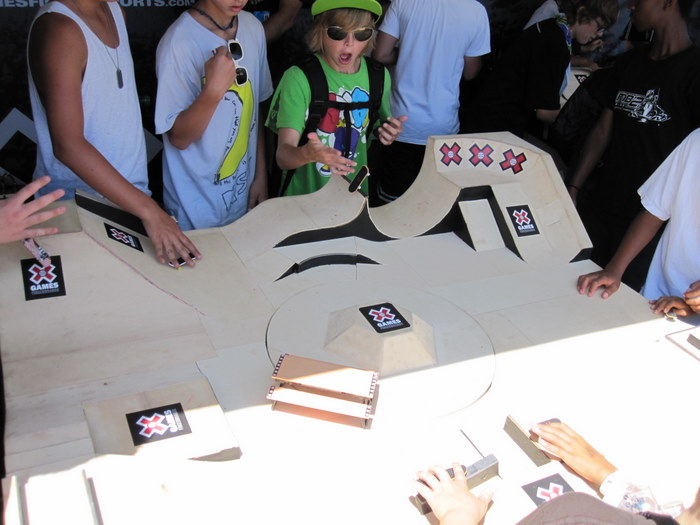 In all, it's a good thing that our industry has taken a road where there's more opportunities to grow and hopefully better the things we love to do. We need to continually be the gatekeeper to the lifestyle and culture we live, regardless how "X-TREME" it is.


KING HARBOR
Aug 2, 2009

I've lived in the South Bay of LA for a long time. From grade school through high school to where I'm at today, I like it here. It's out of the mix of downtown, Hollywood, and everywhere else in between. I'm only 5 minutes from LAX and more importantly, close to the beach. Down the way, we have some of the best seafood around. So this weekend, I checked out King Harbor to get my grub on.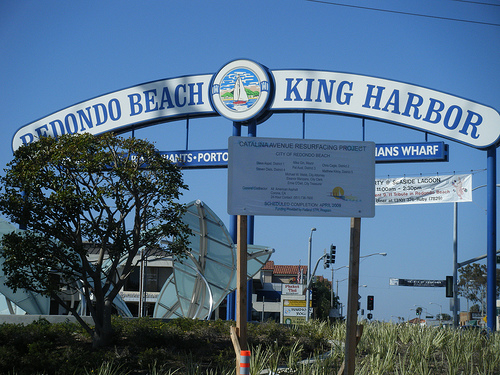 Over the past few decades, the pier has been through a lot; from raging fires to godly storms. Today it's all good. (except the green slime from all the kelp in the water. Or is that really kelp???)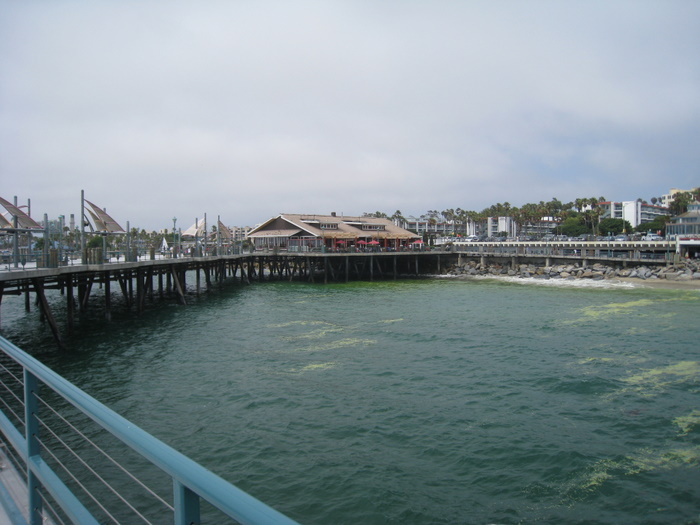 When I was a kid, I literally slept at the pier to get my spot at fishing. Back then, they didn't have signs like this.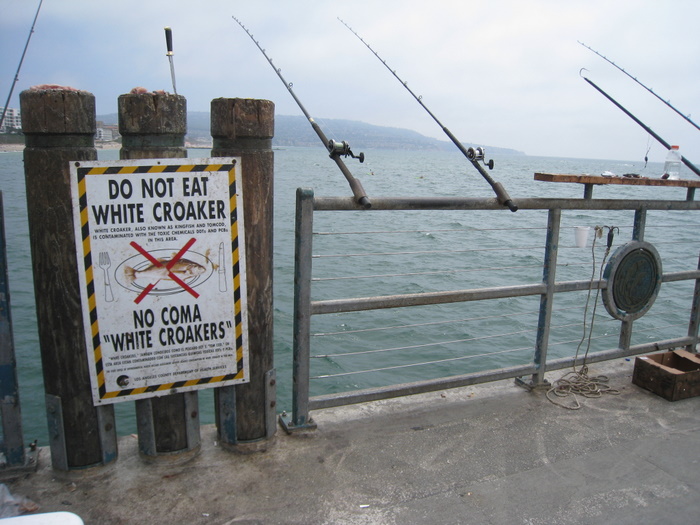 This kid reminds me of those days, although I was probably smiling a bit more.




Catch em, gut em, eat em. Can't get any fresher than this.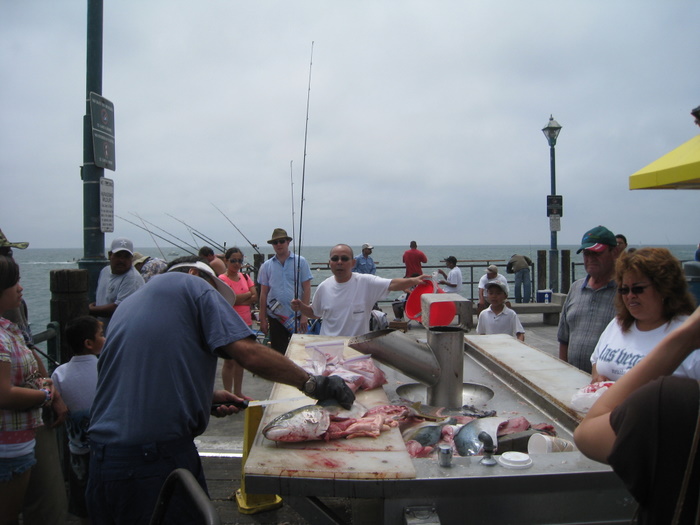 Today, we're gonna go for an easier route and get lunch from the Crab market. I want mine Steamed!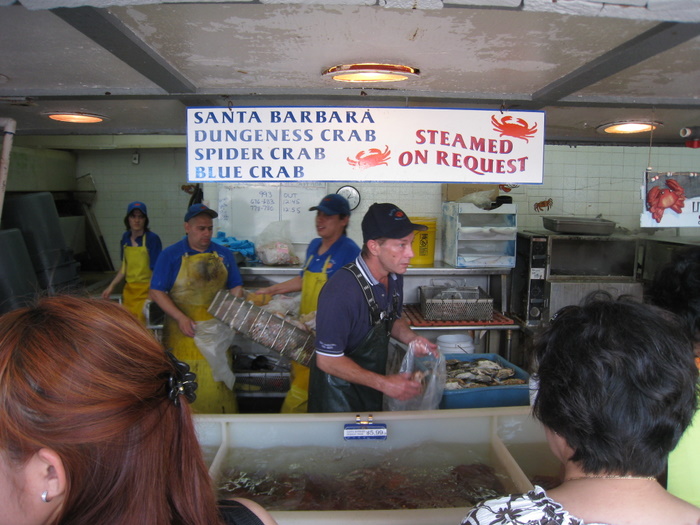 Which one should I pick?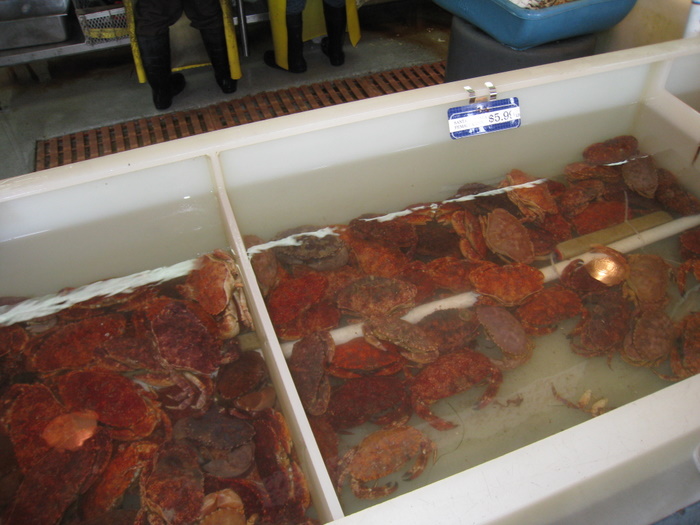 That one to the bottom right. Yeah, the one that has the claws!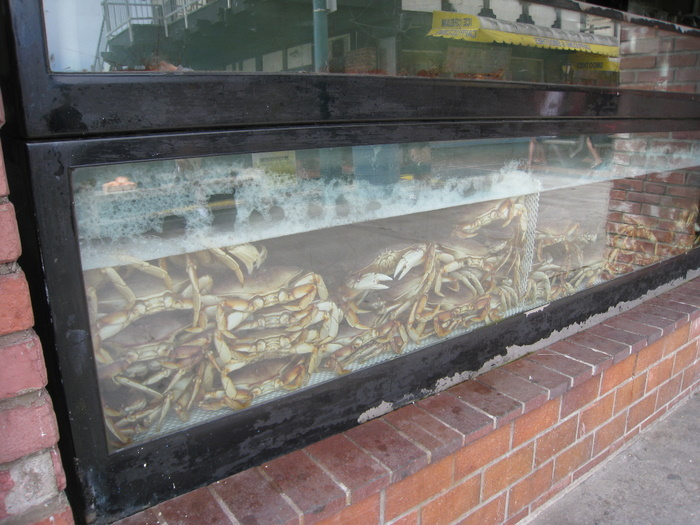 The good and bad thing about getting fresh crab is that you have to work a lot to actually eat. Smash away!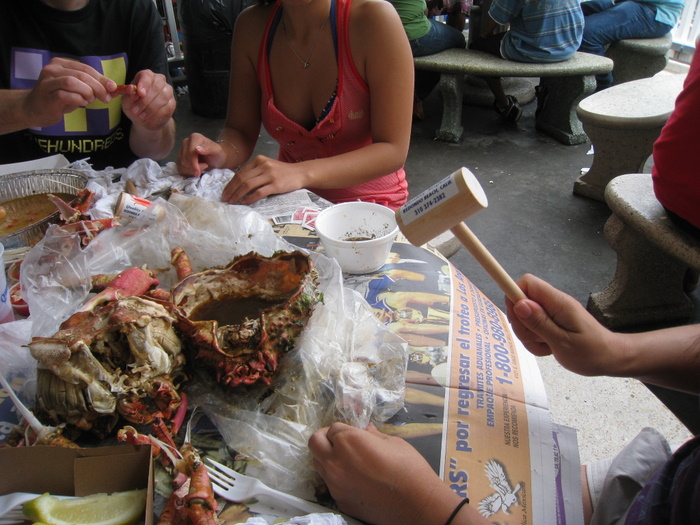 Have you ever seen a Spider Crab? Looks kinda interesting.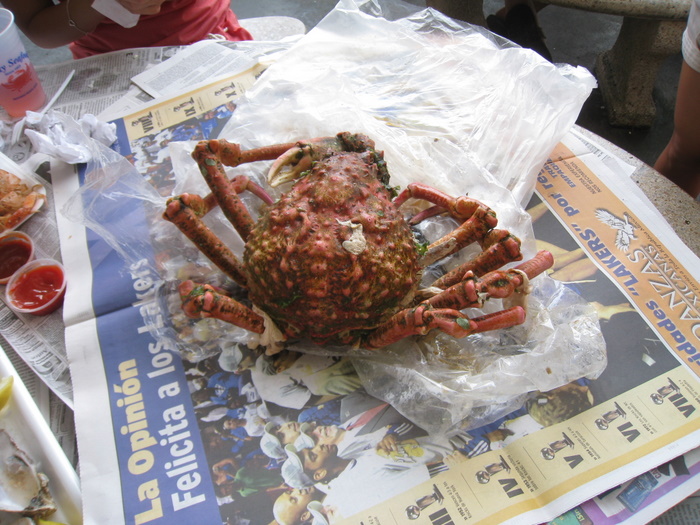 This looks even more interesting. They call that the "essence"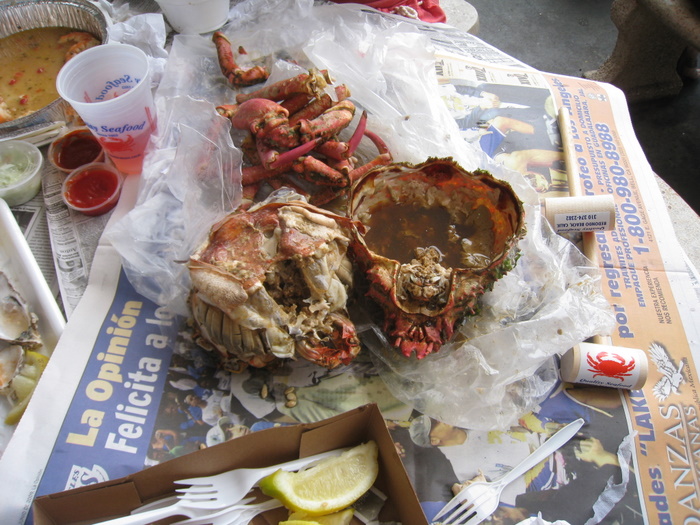 You've heard of Sea Urchin or Uni before. Well, this is what it looks like.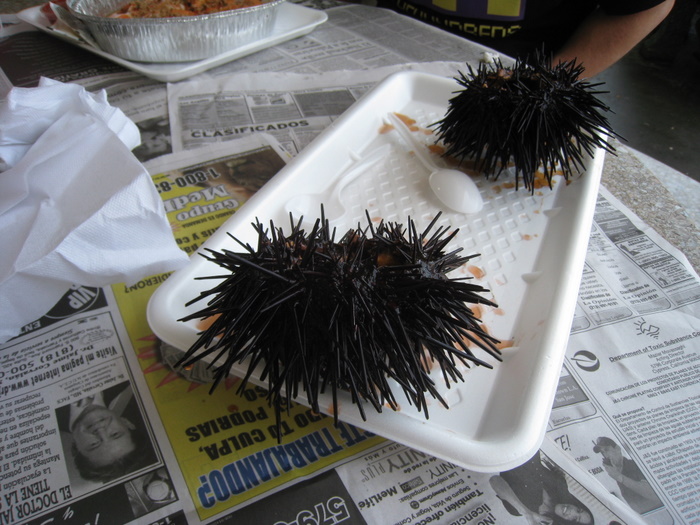 Look closer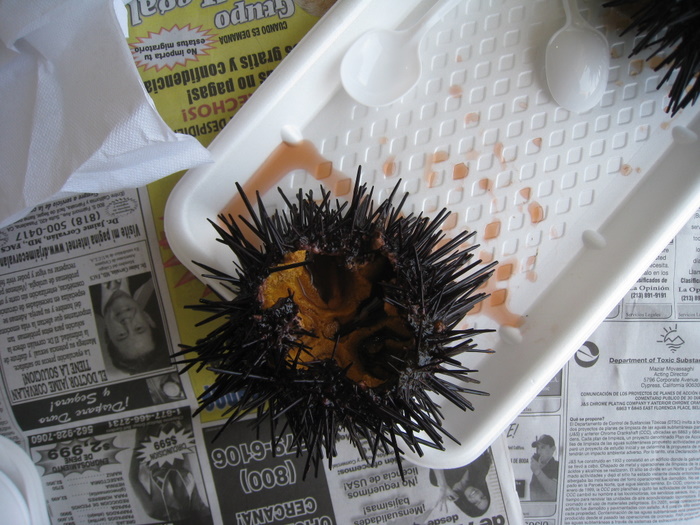 One of the best things about coming down to the RB Pier, is the old school arcade. So many great memories at the Fun Factory.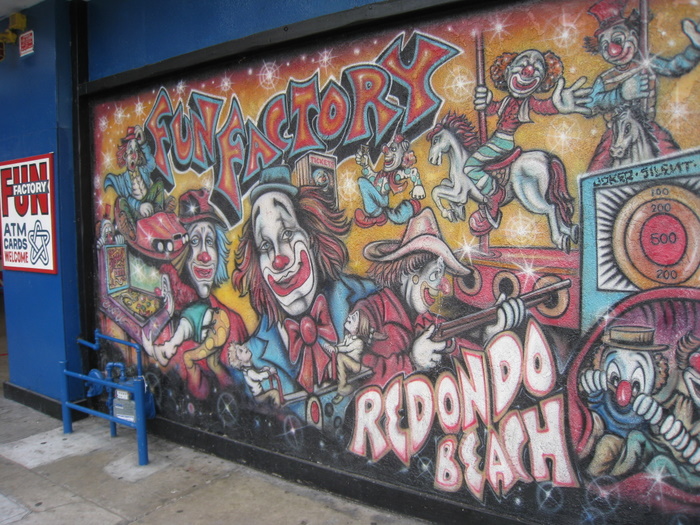 When I was a runt, this ride scared the shit out of me.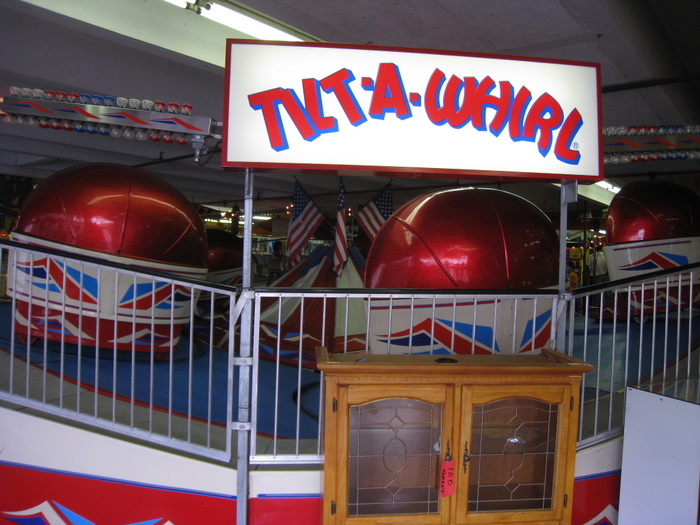 Screw that, I'm gonna go spend lots of $ to try and win a cheap stuff animal I'll probably toss out in a week. Peace out.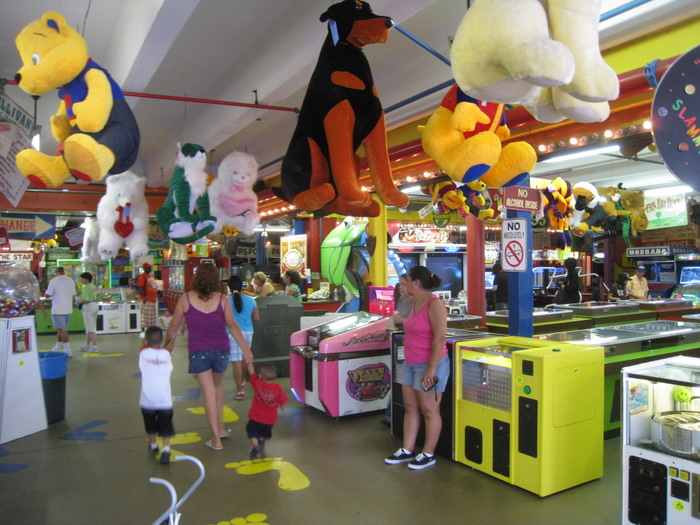 Mash-Up Archives:
July '09
June '09
May '09
April '09
March '09
January/February '09
---