Back to News
Rick Alessandri: ESPN Senior Vice President & X Games Managing Director
September 22, 2009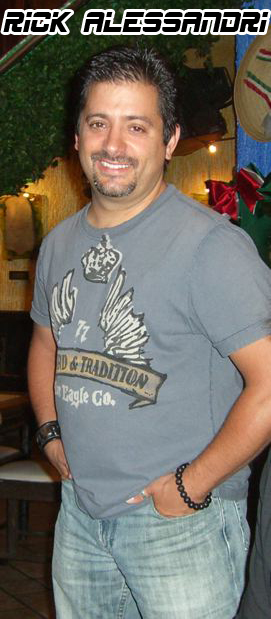 Rick Alessandri: ESPN Senior Vice President &
X Games Managing Director
The saying, "Love what you do and you'll never work another day in your life," sounds like an obviously statement, yet being able to turn this into a reality is not always a given. Rick Alessandri, now senior vice president of ESPN and managing director of the X Games, has climbed the ladder at ESPN since joining the company in 1994, and he's enjoyed every day since.
"If you are passionate about what you do and enjoy it, you are very, very lucky!" said Rick, and it shows through the X Games events and ESPN business initiatives he's spearheaded worldwide. Read on to learn more about the real Rick, his travels through the ranks at ESPN, and to learn more about the behind-the-scenes aspects of the X Games.
Outside of work, what do you do in your spare time? What are your hobbies, passions and interests (i.e. favorite TV shows, babes, pool halls, etc)?
I spend time with my blended family; my wife Jodi and I have five kids combined. I also enjoy getting out on my Honda 1300VTX, golfing when I can, and dirt bike riding with my son Max who is much better and more fearless than me. As for favorite shows: Entourage, True Blood, Curb Your Enthusiasm, Law and Order, and my guilty pleasure, Dancing with the Stars.
Tell us about the guy behind the title, something most people don't know about you.
I'm a black belt in Taekwondo.
Time Machine: After earning your Bachelor of Arts degree in communications from Fordham University in New York, did you have a specific career path in mind, or were you looking to explore different avenues to figure out where you would best fit in?
Originally, I wanted to be a lawyer, but once in Fordham, I figured out I really didn't have the passion for it. During my junior year, I worked for MTV in the PR Department and loved it; it combined my passion for music and writing. Ultimately, I opted to stick with a company I had been working at part-time, SportsTicker. SportsTicker eventually was bought by ESPN and I've never looked back.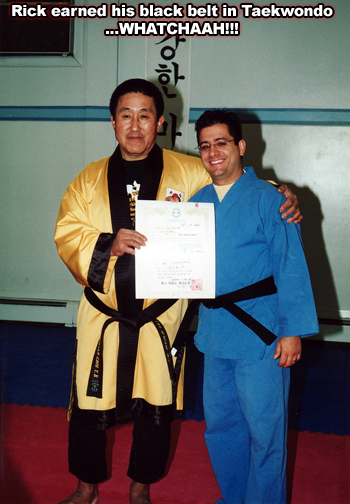 Taking it back to your post-graduate years, at what point and time (and/or company) did you begin to smell success?
I always felt successful because I have always enjoyed my work. I'm not sure success is measured by titles or money. I have always believed that if you are passionate about what you do and enjoy it, you are very, very lucky.
From your personal experience, what are your five keys to climbing the ladder?
I've had the amazing opportunity to work for several inspirational leaders. They have taught me the following: pay attention to detail, give your people the latitude to succeed or fail, never get too famous, and most of all, have fun or it becomes work.
You've been a leader in several divisions of ESPN. How does your experience in the X Games business compare to other areas of ESPN's business you've been involved with?
My X Games role has been incredibly rewarding in so many ways, as have my other roles at ESPN. That said, the daily interaction with both my team and the athletes working hand in hand to grow the property and this industry is unlike anything I've ever experienced.

What is your favorite aspect of an X Games event?

Watching kids' faces as they watch their favorite athletes compete, and then having the chance to meet them as they walk around the venue. Action sports athletes are the most approachable athletes I have ever come across (and I have been in the sports business for 25 years). Watching their interaction with fans is truly rewarding.


How many people, including third party companies and volunteers, come together to create an X Games event?
During our X Games summer event, we have a total of 1500+ staff working to ensure a tremendous television and fan experience. I am still overwhelmed by our core team's (30 folks) efforts during these events. They are truly the best in the business.
What's the most common lunch item at your office? Yes, we just asked that!
We're in NYC with a bunch of choices, so there's no common lunch. For me, I have to have a slice of NY pizza at least once per week.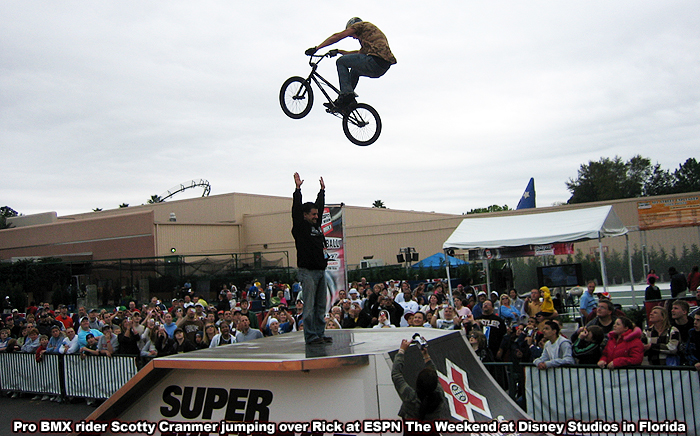 Seeing that you're directly responsible for managing X Games' international events, how do these events differentiate between the same events held in the U.S. (i.e. cultural values/perceptions, programming, planning, production, etc.)?
Given that most of our current events held outside the U.S. are a bit smaller in scale, it's usually a great opportunity to spend a lot more time interacting with the athletes. The U.S. events are so grand in nature, and in the case of Los Angeles, so spread out that it's a challenge at times to get to see everyone. What's undeniable though is the fans' passion everywhere we go. Kids are kids, and no matter where we go – from Shanghai, to Los Angeles and Aspen, to São Paulo, Brazil – they love action sports.
If someone wants to hop aboard the "X Games Express," what experience, education and skills do you look for when adding another conductor to the team?
An incredible passion for the industry is always helpful. The ability to effectively juggle many balls (projects) is also critical. The ability to strategically think how action sports intersects with the both masses and the endemic community is also important, as we need to expand our reach beyond the core audience. I think hiring people smarter than you is always the best move for any manager.
X Games' three to five year plan: What can you share with us?
Now if I told you that this might have to be your last column! We believe in action sports as a global platform to reach youth, and ESPN is committed to growing it bigger and better each year. Keep an eye out for more to come.
Fave Five: Which Do You Prefer?
1. X Games: Summer or Winter? Wow, you're killing me here! I love whatever event we're currently producing.
2. Home Depot or Staples Center? Both are spectacular venues. Staples has been the home to so many incredible events – sporting and entertainment. It's the model for indoor arenas around the world. HDC is also first-class.
3. Pastrana or Block? A great new rivalry building, but I'm not that stupid to pick one over the other!
4. Masekela or Richards? Well that's completely different. Todd is an accomplished athlete, and talented and opinioned broadcaster, while Sal is not an accomplished athlete (just kidding Sal). However, Sal is the glue that holds our entire broadcasts together. He does it effortlessly and with incredible passion.
5. X Games: International or Domestic? Wherever the next one is scheduled.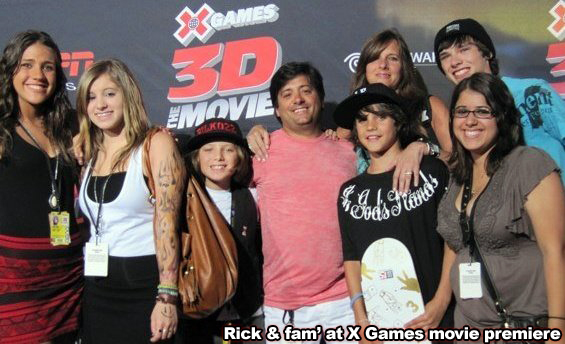 ---