Back to News
MEDIA: Arbor Reverse Camber Wins Big
October 14, 2009
Arbor Reverse Camber Wins Big
The Draft receives the SIA & Snow Press "Innovation Award" and the Outside Magazine "Gear Of The Year" award
The Arbor Collective redesigns the Draft series, offering up their take on the rocker revolution. The new Draft has been designed around The System, a fusion of interdependent technologies that support rocker-specific performance. Make no mistake; rocker boards represent a completely different approach to snowboard design and performance. As a result, using rocker requires a total rethinking of long held ideas on material and design, and how those technologies interact. Based on this, Arbor developed The System to address the new physics of riding rocker.
"I was initially cautious about adding rocker to any of our snowboard designs," said Bob Carlson, Arbor's cofounder. "The effect de-cambering has on edge and flex performance is massive and the consequences of such a radical alteration must be addressed. Existing designs cannot just be rockered if you expect a board to function. You have to start from scratch, looking at every aspect of a board's design in an effort to understand how rocker will affect its function. At Arbor, we scrapped everything we thought we knew, and methodically built The System set of technologies. I think you'll find that we've created a balanced, more functional system that actually delivers the performance promised by rocker design. There's a reason why it's Arbor team rider, Pat Milbery's favorite board."
The Gear of the Year Award

The Draft received Outside Magazine's snowboard "Gear of the Year Award." Managing Editor for Outside Magazine, Alicia Carr had the following to say, "This year, more than half of our seven favorite snowboards feature this technology (multiple sidecut), though none employs it better than our 'Gear of the Year' winner, the Arbor Draft."
The Innovation Award

SIA and Snow Press bestowed their "Innovation Award" on the Draft. "A player in snowboarding's eco revolution, Arbor continues to up their game by introducing cutting-edge products that appeal to socially and environmentally conscious shredders," says Mike Horn, snowboard editor for Snow Press. "The Draft is a freestyle-oriented twin featuring Arbor's holistic "System," a blend of interdependent technologies including Parabolic Rocker and Grip Tech sidecut, which redefine the ride…and leave only tracks in their wake."
The System: A Fusion of Interdependent Technologies that Support Successful Rocker Performance

Grip-Tech Sidecut: an unblended progressive tri-radial sidecut design that creates additional contact points directly under-foot for significantly improved control.
Street Rocker: a rocker profile based on a stretched parabolic arc that further improves control, while providing a more uniform running surface nose to tail.
Rocker Flex: a rocker specific flex pattern designed to address how riders experience board flex when shredding a de-cambered design.

Inlaid Power Spine: a structural spine of wood that counters the effect of de-cambering to maintain pop, while not hindering the rocker benefit of easy spins, presses, and butters.

Robusto Tips: a wider, more blunt shape and flat kick design that meets the needs of a rocker nose and tail's more specialized role as platforms for presses and butters.
True-Twin: a twin-tip shape that encourages riders to equalize their stance and more effectively activate the Grip-Tech contact points and Street Rocker design.

Mercy Edges: softer bronze edges that deliver a less catchy ride, while balancing the active edge performance created by Street Rocker and Grip Tech.
Sumo-Stance: an expanded 2x4 insert system that provides a much wider stance (Max: 25.20"/64cm) allowing riders to size down their boards for classic rocker performance.
The Draft Art - A Collaboration Graphics Story

To create a graphic capable of launching The System, Arbor reached out to friend Rex Holloway, cofounder and art director of Rogue Status (roguestatus.com). Based down the street from Arbor in Venice, California, Rogue Status is a pridefully controversial, streetwear brand that built its name on thought provoking, in your head graphics. Holloway also works as a tattoo artist and to this day there is a long waiting list to get time in his chair. For the Draft, he created an original piece using the El Diå de Los Muertos theme that he often works into his tattoo designs. The art speaks for itself and is well represented on the new Draft.
Other Important Features

The Draft also features a two year warranty, Arbor's Fusion Base, FSC Certified Medicine Core, Blended Urethane/ABS Sidewalls, Butter Glassing, a deep version of the Shadow Flex System, and four new sizes: 149.5, 153.0, 155.0, and 158.5cm.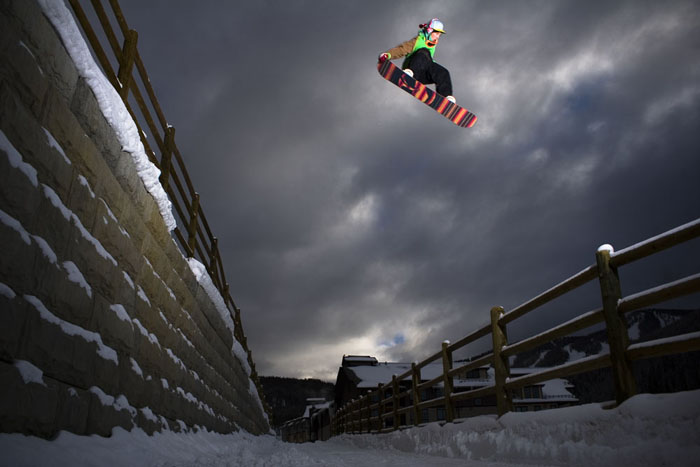 ---