Back to News
Dragon Hires Rick Irons as Global Brand Manager
October 22, 2009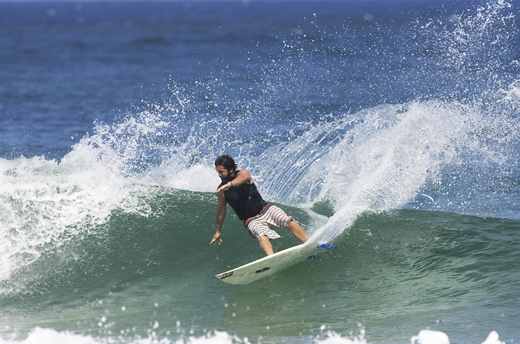 Dragon Hires Rick Irons as Global Brand Manager
Dragon Alliance would like to welcome Rick Irons Jr. to the team as the Global Brand Manager. Rick is a former pro surfer and action sports industry veteran who has been involved in media, events, and marketing for over 15 years. He will bring a wealth of experience to Dragon and help lead the brand into the future worldwide.
"Dragon is a great fit for me because they are the real deal," said Irons. "They have always been true to their roots and have supported the core athletes, retailers, and customers since day one. Their team of athletes is unmatched, the product is better than ever, and they have a great vision for the future of the brand. They are also an independently owned brand, which in this day and age is a beautiful thing. It helps them be creative, innovative, and agile in this ever changing market."
Irons comes to Dragon with a unique breadth of industry experience. He previously traveled the world as a pro surfer, residing on the North Shore where he grew up. From there he spent 15 years in the media world at Surfer Magazine starting in sales, then working his way up to publisher of the industry leading magazine for the last 7 years. At Surfer, Rick ran the magazine, helped launch and manage the online properties (surfermag.com and fantasysurfer.com), and oversaw events like the Surfer Poll and Video Awards show.
"Rick's unique background and competitive drive will be added fuel to Dragon's global sales and marketing momentum," stated Aaron Behle, Dragon's COO."Rick is a solid person all around and we are stoked to add a leader of his caliber to the team."

"As an independent company, it is important for us to draw from the established leadership in the industry; Rick brings a phenomenal amount of experience to the table that will help Dragon in its next progressive step," added Will Howard, Dragon's founder and CEO.
---