BACK TO NEWS
B$Z: Rob Campbell Promoted to Editorial Director of TransWorld Media
Rob Campbell Promoted to Editorial Director of TransWorld Media
TransWorld Media is proud to announce that Rob Campbell has been promoted to the newly created position of Editorial Director. Rob will oversee all six TransWorld titles including SKATEboarding, SNOWboarding, SURF, Motocross, Ride BMX, and Business. He will also direct content strategy and partnerships across all platforms including print, digital, and television.
"It's definitely a huge honor to be stepping into this role," says Campbell. "TransWorld has so much talent on the edit side. I'm looking forward to being a resource for all of our editors as we continue to serve our audience and grow our titles across new technologies."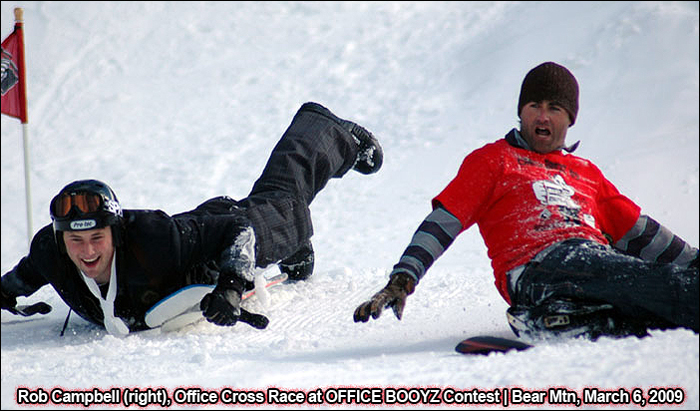 For over the past two years, Rob has served as publisher of TransWorld Business, the action-sports industry's leading trade publication. As publisher, Rob directed both the edit and business elements of the title, launching popular new online columns like 60-Second Sell and generating a large increase in monthly unique users. TransWorld Business has also enjoyed a large jump in print subscribers over the past year and will be re-launching the popular Snowboarding Industry Conference this December.
Previous to his time at TransWorld, Rob served as editorial director for Future US where he oversaw the launch of four multimedia action-sports titles. He has also provided commercial content and consultation for clients like Honda, Slim Jim, Tony Hawk Inc., Gravity Games, Quiksilver, and more. Rob began his career in action sports at Snowboarder Magazine back in 1994, where he eventually served as editor for almost three years before leaving to join online start-up swell.com in 2000.
"Rob has not only proved himself to be an outstanding editor, but he is also an incredibly effective leader," says Liam Ferguson, TransWorld Media Group Publisher. "With his incisive thinking, audience analytical skills, and research insight, I am confident that he will be a perfect fit into his new position as editorial director, leading TransWorld Media toward even greater success into 2010 with our industry-leading Web sites and magazines."
In the interim, Josh Hunter will assume editorial responsibilities for TransWorld Business and Billy Corvalan will handle advertising and business-related initiatives.
---