Back to News
B$Z: 686 Warehouse Blowout Sale with Paul Frank and Modern Amusement
November 30, 2009


Michael Akira West is the Owner and Creative Director of 686 Technical Apparel. The following are some of his experiences inside and out of the industry across the globe.
SALE!!!
November 30, 2009
Our 1st annual Warehouse sale will be this Friday, December 4th from 10am-6pm and Saturday, December 5th from 9am-4pm. We'll be pushing past seasons goods as well as samples up to 80% off retail prices. Hell, you'll probably find one-off's of some crazy idea's I had!
Special guests, Paul Frank and Modern Amusement will be in the house. We'll also have free food, drinks, giveaways and guest DJ's stopping by.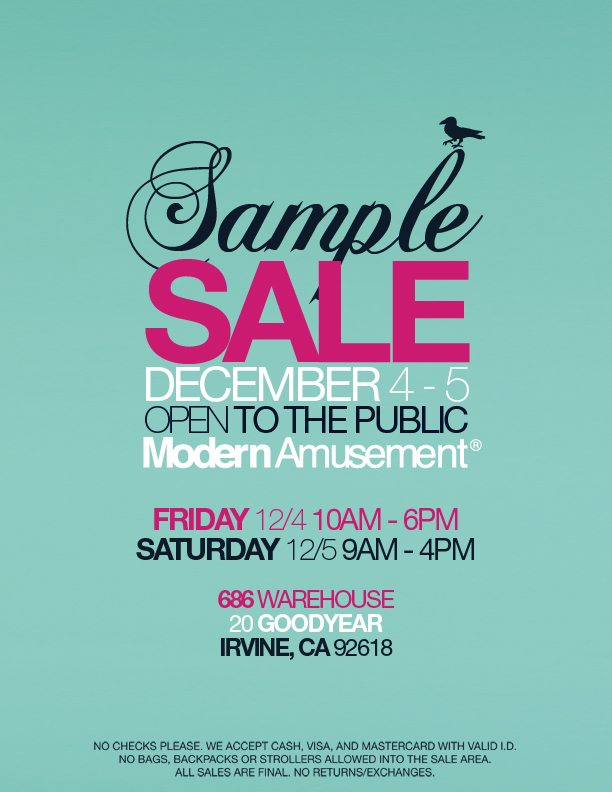 HOWEVER, since y'all have the inside track of what's going on, I'm gonna let you in on the VIP day for friends and family of the industry. Thursday, December 3rd from 12pm-6pm. You MUST print this flyer and bring with you to enter. We expect a large turnout so please arrive early.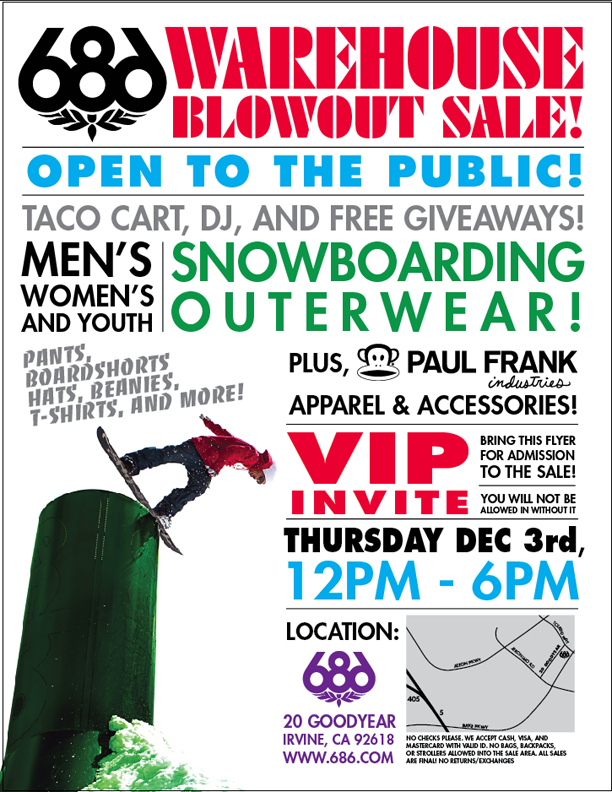 Just a reminder, the sale is for past season's products and samples. Please support your local stockist for the most current line-up.
See you there!
---