Back to News
Kass Project by WINDOWSEATpictures is Hilarious
December 5, 2009
MEDIA: Kass Project by WINDOWSEATpictures is Hilarious
WINDOWSEATpicutres recently completed stage one of a project for Nike, Danny Kass-Mission 82, has officially launched.
"Spin to Win"- Follow Major Danny Kass and his sidekick, Champ, on their adventure to the moon to accomplish the (impossible on Earth) 9000.
An ever increasing popularity of green screen is no let down in this case. A well orchestrated piece of cinematography meets "dramedy" will have you laughing for sure.
Click the picture below to watch episode one.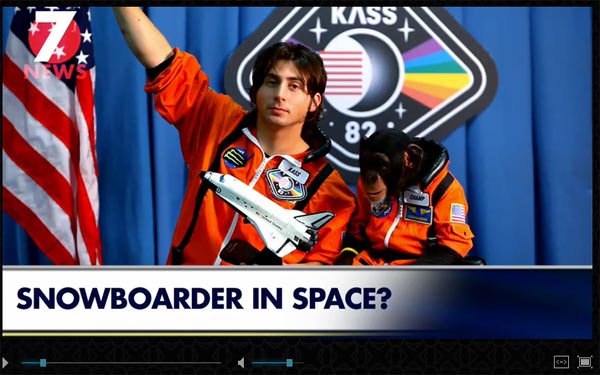 ---