Back to News
Black Flys with General Manager Shannon Morales
January 1, 2010

Black Flys with General Manager Shannon Morales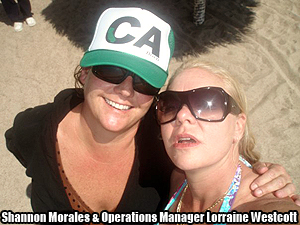 Black Flys, now under new corporate ownership, has been shipping product for the past few months and now has a solid team in place. Shannon Morales, Black Flys' new general manager, joins in to talk about the relaunch of the brand and to discuss the latest news on the current and future plans of the company. With more than 14 years of experience in sales, marketing and management in the lifestyle eyewear and sunglass industries, Shannon, along with her team and Mr. Ohba, will be setting new precedents to propel Black Flys into the new decade.
Black Flys is now under new ownership. How long has this been in the making?
It has been in the making for some time now. Our new owner, a Japanese businessman Mr. Ohba, has owned the rights to Black Flys Asia for over 5 years now and really loves the brand. In Asia, he has brought the Black Flys brand firmly to the top three of all sunglasses brands and we are the number one fashion brand in Japan. Over some time he had been savvy enough to see that the Black Flys brand here in America was struggling for cash flow as well as having other issues. Mr. Ohba on a number of occasions had made attempts to help the U.S. brand and it finally became apparent that he needed to be in ownership of the trademark and world rights. Over a long period of negotiations, he has purchased the company. From this, a new general manager has been hired and is running U.S. operations and managing worldwide distribution.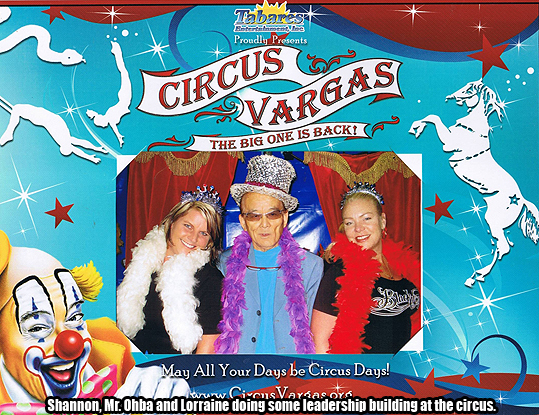 What advantages does this bring the company?
Well first of all, without going into too much detail, the company was is financial trouble. Our new owner is a very successful business man who has the means and knowledge needed to relaunch the brand and restore it as a prominent brand in the U.S. sunglasses industry. Mr. Ohba has led some very large organizations in the past and knows the ins and outs of running a business. Although he resides in Japan, he has been and continues to be very involved in relaunching Black Flys USA as a new company. With that said, he has put in place an excellent core team here in America.
Are the notorious wild and crazy days of Black Flys a thing of the past?
Parties are good, but at the level that Black Flys is notorious for will not be happening in our future. You bring up a part of our past that according to some of our retailers was at least a part of the reason for its decline. We are all for drinking some beers with friends, and to be honest, I happen to know that right now there are some beverages in the fridge at our head quarters, but there are some things that just go beyond that we cannot support.
Will the Black Flys image that consumers are used to be the same or similar?
As you know, the youth market is the most fickle of all segments. It is a constant challenge to walk the fine line of maintaining your edge without falling off the cliff, being either too conservative or pushing it too far. It takes a long time to refine an image, so in the short term consumers will likely see a similar image of Black Flys, but we are working very hard behind the scenes to clean things up and to have a more appropriate edginess.
What has been, or will be, the most difficult aspect/phase of the relaunch?
When businesses are very new every employees wear many hats and have their hands in many different areas to make things happen. This has been true with us as well. The difficulty that we are now facing is setting up procedures and creating job boundaries. Things are really starting to snow ball with sales so it is requiring us to define jobs and procedures. This is a good thing, but can be tough to get people to delegate when for months we have all been involved in all aspects of the business and have such a motivated team. We are continuing to reinforce those procedures and encourage our team that this is positive and will insure our future.
What is being done to revamp relationships that may have been lost during this period?
We are doing everything possible to renew relationships and to start new ones with our retailers and customers. First, we are trying to get in contact with all of our former retailers, but it has been a challenge given the small amount of information provided to us from our predecessors. We have also been very fortunate to have a number of retailers calling us wanting to fill an empty display case and being thrilled when we can get it to them in one to two days. To revamp relationships, we are continually reminding retailers that we are a new and different company. We are encouraging them that we have a team that has been successful in other ventures, have years in the sunglasses industry and know how to provide true customer service. We have identified what we believe to be are short comings of our predecessors and are making every effort to change those into strengths.
If you are a retailer out there that has been burnt in the past we would love to hear from you. Give us a chance to make things right and to start a relationship that will benefit us both for years to come.
How have retailers and dealers (current and past) responded to the new ownership?
A bit to my own surprise, retailers and dealers for the most part have really responded well to the new ownership. Of course there have been some that have not wanted to hear from us, but overwhelmingly it has been very positive. Let's face it, we have always had great sunglass designs that have sold through for retailers for years. It was just some of the other baggage that hurt the brand. In talking and reassuring retailers that we will not only continue to bring great designs to market but also provide great support and service, people have been really encouraging. Customer orders and reorders are showing that.
Are there plans to broaden the audience base (i.e. venture into mainstream fashion and/or sports)?
We will always place great emphasis on our core business of surf, skate, snow and moto, but we have identified a broader audience base and plan to put focus there as well. That is another conversation for another day so stay tuned.
As far as trade shows go, when will Black Flys exhibit again and at what shows?
We have made appearances at trade shows the last few months, but we'll have a booth at the next ASR in February 2010. Please stop by and check out the line. You will see some of your favorites, as well as many great new additions to the line. To make an appointment to see the line in its entirety, give us a call 1.877.328.FLYS to set up an appointment. If nothing else, come by in the afternoons for a drink.
Will we see goggles come back into the line (snow, moto, etc)?
Yes, you will definitely see both snow and moto goggles back in the line soon. We are going over each style right now and making improvements to them. We want to make sure they are just right before we reintroduce them to the line. It is critical in this relaunch that we not make mistakes, so rather than rush them to market, we need to make sure we have them right first.
Are there plans to grow the apparel line?
Of course, that will be a natural growth area in the future as we grow. We presently have a select line of tees and hats available, but to be honest, at this time our focus is on the sunglasses themselves and making our line the best it can be.
Tell us about the King of the Hill CBX (Celebrity Boarder Xross) event coming up in February.
Black Flys has been the headline sponsor for the last four years and will continue to be the headline sponsor of the event this February. King of the Hill CBX takes live music beyond the stage. Bands and celebrities compete against each other on a downhill intermediate snow course. Prizes are awarded to individual riders from each group. Contestants have a chance to win tons of prizes such as snowboards, season passes for 2010-11 snow season, tons of gear from sponsors, and an awesome opportunity to have fun and shred the hill. Competing bands also show off their talents on stage for live performances throughout the day. The King of the Hill celebrity boarder Xross will be Feb. 27, 2010, at Mountain High.
What celebrities and bands can we expect to see on the hill?
The band lineup includes the Skeletones, Warsaw, Big Papa and Duel Eyed Mic. There will also be appearances by a couple of bands from the West Coast School of Rock where these young bands will be battling it out. Celebrities include Audie, the drummer from Great White, a couple of comedians including Steve Travino, pro snowboarder and photo journalist Snow Dog, and Kyle Schneider from KCAL Radio. We also have some others that have yet to be announced.
When Black Flys looks to hire, what departments will hire first, and what advice can you provide to help get them in contention?
At this time, we are thrilled with the team we have in place. That being said with the sales numbers we are booking and our projections, we will need to be hiring within the next six months for in house. As each department continues to be stretched we will have to evaluate what areas we will need to hire first. I can tell you that we will be looking for individuals who have experience in the action sports industry across multiple areas of business.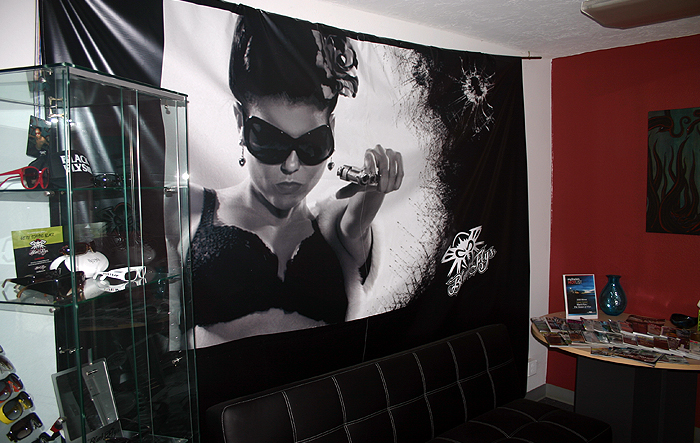 Black Flys: www.blackflysusa.com or 1.877.328.FLYS
---