Back to News
Bill's Shmooz Page
January 6, 2010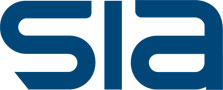 This is your official invitation to particiate in the ShmoozaPalooza which will take place at the SIA Snow Show on Saturday January 30, 2010 in Denver, Colorado. This is your chance to meet the snow sports industry's leading employers & companies FACE TO FACE! Now let's get to it!
WHAT
Shmoozapalooza (Job Fair & Networking event)
WHY
It's the only snow sports employment and networking event in the world!
WHEN
Saturday, January 30 2010
10am to 4pm
(The SIA tradeshow IS NOT OPEN to the public, only this event is open to the public.)
WHERE
SIA Snow Show, Colorado Convention Center (View it on Googe Maps)
Specifically, the Korbel Ballroom in the convention center. The Korbel Ballroom is on the "ballroom" level – walk down the Grand Concourse (street level lobby) and take the stairs down. It's the same direction you go to the Wells Fargo Theater.

WHO (will be exhibiting)
This is a current list of companies that wil be present at the Shmooz. It wll be updated as more companies join!
HOW
PARTICIPATION
Submit your resume now to confirm your attendence.

GETTING THERE AND STAYING THERE
Book your flight as soon as possible!

***THINGS YOU SHOULD KNOW***
HOW TO PREPARE
Treat attending this event like you'd be going to a job interview. Bring whatever it is you need to present yourself for a candidate for job opportunities in your profession. Absolutely bring a resume, roughly 20 copies or so. If you're a Designer, bring a portfolio and some sort of sample presentation that can be left behind.
WHAT TO WEAR?
Whatever you're comfortable in! If you're curious about what people wear in this industry, check out the Industrial Profiles on Malakye. That's pretty true to form of how it really is.
How will the room set up be?
Once you're in, you're in! Companies will be set up along the perimeter of the room, and in the center of the room there will be round tables and chairs that will serve two purposes:
For you to sit down and relax at while you think about what your next move is / who to talk to
For companies to use when they want to talk more in depth with particular people – so if you see a conversation going on that looks like a meeting be respectful and give them some space.
IS THE ACTUAL TRADESHOW OPEN TO THE PUBLIC?
No, the tradeshow floor is not open to the public. It's open to trade only, but if all goes well for you in the Shmoozapalooza – you will be in the trade next time!
If there this information leaves you with unanswered questions, drop us an email.
Photos of the most recent ShmoozaPalooza:




---