Back to News
Bear Mountain 20 Years of Park Anniversary Party Invitation
February 1, 2011
PRE-REGISTRATION IS NOW CLOSED!
There are a few open spots remaining, but at this point there is no guarantee there will be a spot for you when you get there. If you want to participate in the weekend, you can show up on Saturday morning between 8am-11am to register on site. YOU MUST BE ABLE TO PROVE YOU ARE A FULL-TIME EMPLOYEE IN THE SNOW, SKATE, SURF INDUSTRIES (i.e. Business Card and/or Pay Stub).
***NOTE: For all info and check in times, click here!
*** CHECK IN FOR OFFICE BOOYZ, BEAR'S PARTY & INDUSTRY WEEKEND IS TOMORROW ONLY FROM 8 - 11 A.M. (SATURDAY, FEB. 27, 2010)!!!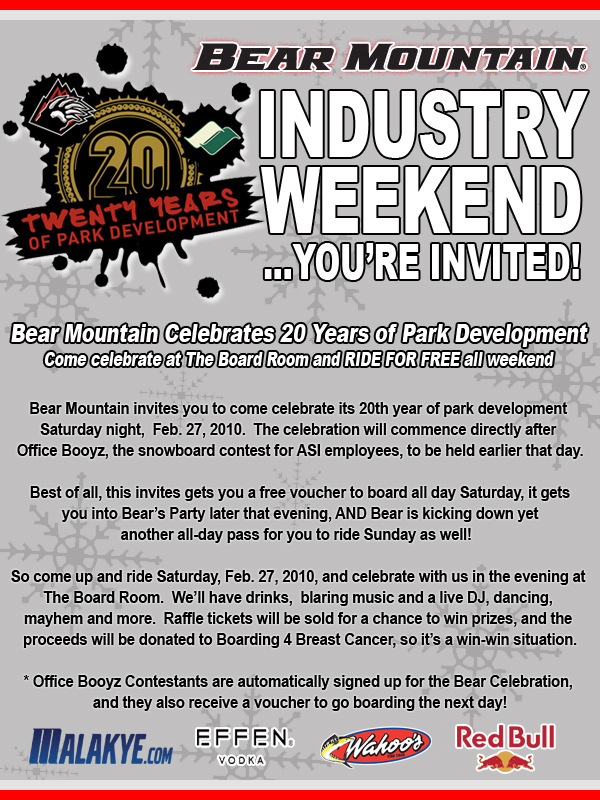 ---