Back to News
B$Z: Jimmy Buffett's Margaritaville Partners with Orange21
February 25, 2010
Jimmy Buffett's Margaritaville Partners with Orange21 to Produce Iconic Eyewear Brand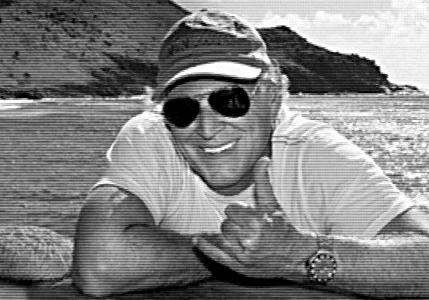 World-renowned singer/songwriter/author and pilot Jimmy Buffett, has teamed up with Orange21 to produce a signature line of eyewear for his Margaritaville brand. Launching in key retailers this summer, the premium eyewear line joins the Margaritaville products that include all of the essentials for the tropical escape lifestyle.
The collaboration with Orange21 was a natural choice for Margaritaville, "America's leading lifestyle brand." Jimmy Buffett has personified the aviator/adventurer for three decades and his evocative lyrics and lifestyle have inspired a cross-generational following. The Margaritaville concept translates vividly into attire, foods, spirits, and party/tailgate essentials; attracting a diverse customer base that enjoys bringing Margaritaville with them wherever they go.
Orange21 is a premium producer of eyewear. Based in Carlsbad, California, the Orange21 brands – SPY Optic and O'NEILL Eyewear - have become market leaders in both style and quality. The addition of the Margaritaville Eyewear line to its growing stable of brands is another great story from the people who invite everyone to "Live Through Our Lens."
"Orange21 is honored to be producing this line of eyewear for Jimmy and for Margaritaville. Jimmy's life work continues to touch so many people and has basically defined the notion of FUN for all the right reasons. That's the kind of friends we like to hang with!" says Stone Douglass, CEO of Orange21. "Adding Margaritaville Eyewear to our lineup is a continuation of our multi-branded strategy at Orange21 and we look forward to continued success as an expanding and authentic leader in the lifestyle eyewear market."
Look for this premium line of eyewear to be a featured player this summer at Margaritaville and with Jimmy on his 2010 "Under The Big Top Tour." Visit Margaritaville.com for details.
---