Back to News
B$Z: Transworld Media Offers New Position to Andy Creighton
March 11, 2010
Transworld Media Offers New Position of Online Content Manager to Andy Creighton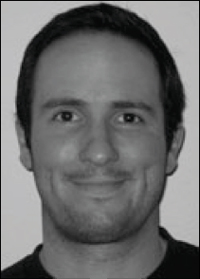 TransWorld Media is proud to announce Andy Creighton to the newly created position of online content manager in its efforts to increase TransWorld's media presence, drive quality traffic to all six TransWorld sites, be the leader in web content and act as the official voice in all respective sports.
Prior to assuming this role, Creighton acted as the Senior Business Analyst | Online Advertising for Intuit, San Diego, CA. His most recent relevant experience was when he was the Online Sales and Marketing Manager for Nixon, Encinitas, CA where he was responsible for driving traffic to the website through integrated marketing planning and also managed the global web operations and e-commerce functions.
"TransWorld recognizes the importance of the digital world in today's society and has reinvested in restructuring the staff and adding new positions to assume its role as the leader in the digital and social media zones," said Liam Ferguson, Group Publisher, TransWorld Media.
In his new position, Creighton will oversee all six TransWorld site web initiatives to create and maintain an optimal user experience in terms of content, design and usability, while driving traffic and working closely with online editors and web developers to retain and grow traffic.
"I'm really stoked to join the TransWorld team," said Andy. "There is so much amazing content generated here, and I'm really looking forward to working with such talented editors and marketing teams to make our content more findable, accessible and sharable for our global audiences on the web. "I'm very excited about all the potential to take this momentum and make these great TransWorld web properties even better."
Creighton, a native of Philadelphia, who now calls North County, California home, honed his interactive web skills in the very beginning of the dot com craze and has since developed a solid understanding of both the web development and integrated web marketing and social media worlds.
---