Back to News
B$Z: Echo Wins ADDY Overall
March 22, 2010
Echo Wins ADDY Overall "Best Of Show"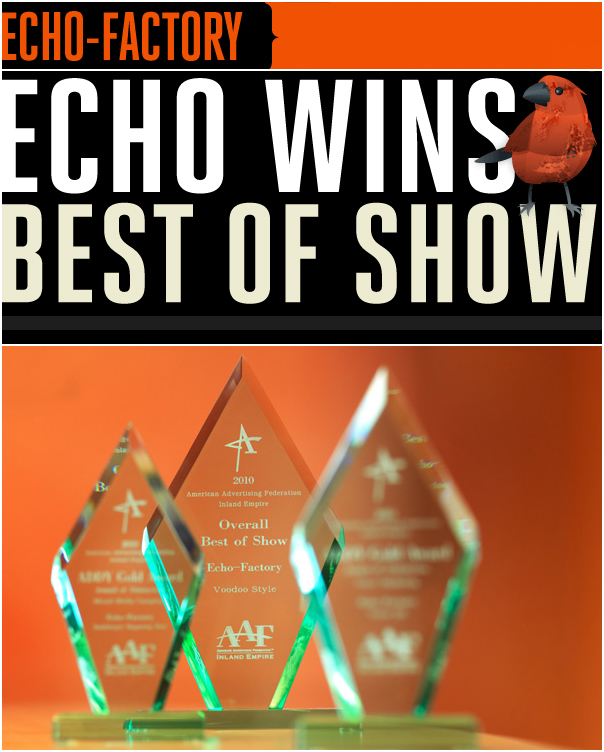 Getting Awarded
Last Friday, most of our agency was sitting around several bottles of wine making bad jokes. The only unusual part of the scene was that this time, we were doing it at the ADDY Awards in Riverside.
It was Echo-Factory's first time in the competition, so we were pretty excited to win the IE ADDY's Overall "Best of Show" award, along with medals for all seven of our entries.
Thanks to our peers who gave us the competition's highest award, and to our clients who let us do the work.
The Winning Entries:
Best of Show: Precision-Paragon [P-2]
"Vodoo Style"

Altura Credit Union
"Now That's Worth Smiling About"

Amber Pollard
"Collection"

Amber Pollard
"Lunch a la Mode"

Cellular Skate
"We Don't Judge"

Sum Collective
"Read Between the Lines"

Sum Collective
"Sum(thing)'s Happening Here"
---