Back to News
LAUNCH: New Watch Company Collaborates With Grind For Life
March 24, 2010
New Watch Company Collaborates With Grind For Life
Deuce Brand Partners with GFL; Donations to Support Cancer Families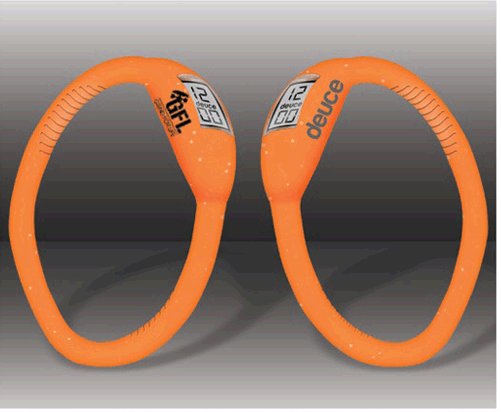 Deuce Brand, a San Diego-based fashion sports watch brand, announces the launch of a special edition watch that will be unveiled at the PacSun Clash at Clairemont IV, March 27, 2010, from 10am-5pm. The proceeds from the sale of the watches will benefit the Grind For Life organization, a 501 (c) 3 non-profit organization assisting people with cancer. Professional skateboard and BMX athletes, sponsors and VIPs, including pro skateboarder Andy Macdonald, will wear the neon orange watch, proudly displaying the Grind For Life, symbol of awareness.

Deuce Brand has positioned itself as a leader in the sportswear category by designing a functional and fashionable watch and accessory collection that promotes overall wellness. Each of the watches in the 'Original' collection are made with crushed tourmaline, which reacts with the bodies ions to improve circulation, increase concentration and relieve stress.

"When we decided to design a watch for the Grind for Life organization, our efforts were with the victims and loved ones who have been affected by cancer," said Gary Hughes, owner of Deuce Brand. "We are excited to participate in an event that has athletes riding to benefit the cause."

"We are pleased to partner with a company that focuses on quality products for the action sports community," said Mike Rogers, founder of Grind For Life, Inc. "The special edition watch will be a welcomed addition to the event and the donation program is one that is much appreciated for the victims and their families."

The 4th annual PacSun Clash at Clairemont, will be held at the Krause Family Bike & Skate Park/Mission Valley YMCA in San Diego. All proceeds from the event will benefit the Mission Valley YMCA and Grind for Life "helping people with cancer". Admission to the event is a $10 donation at the door (children under 6 enter free) and includes professional skate and BMX demonstrations, industry and food vendor village, raffles and live music. For more information on the event visit:www.pacsunclashatclairemont.com.

---