Back to News
BENEFIT: Rest in Peace - Kristen Marie Barton - Sullen Angel
April 1, 2010
Rest in Peace - Kristen Marie Barton - Sullen Angel
Early Saturday morning, around 3:30 am, our Sullen Angel 'Kristen Marie Barton' fell asleep at the wheel and was killed off of Tyler Rd in Riverside. She designed and modeled several custom Sullen Dresses at a Sullen Fashion Show at Club Sutra that Friday Night along with all of our other Sullen Angels. She would never drink while she was working so I am happy to say she was driving sober that night.
We are very sad and heart broken that she is no longer with us. Her family is not in the position to cover all funeral costs so we are doing everything we can to help out. We are selling a very limited edition shirt….the "SG Kristen Marie" for mens and women (ARTWORK BELOW). All proceeds will be going to her funeral expenses. The shirts are $40. Or you can donate $5, $10, $15, or $20 by going to this link: http://www.buysullen.com/Home/Tees_2/Kristin-Marie-Fund

Please visit the Obituary for Kristin Barton
http://www.legacy.com/obituaries/pe/obituary.aspx?n=kristin-barton&pid=141329714
Watch this Video link that Sullen TV Producer, John Bayles made for her this week!
Direct links to donate:
MENS T Shirt: http://www.buysullen.com/Home/Tees/Kristin-Marie -$40 ARTWORK BELOW
WOMENS T Shirt: http://www.buysullen.com/Home/Tees_2/SG-KRISTIN-MARIE -$40 ARTWORK BELOW
Or for just a small donation to her family for funeral costs -http://www.buysullen.com/Home/Tees_2/Kristin-Marie-Fund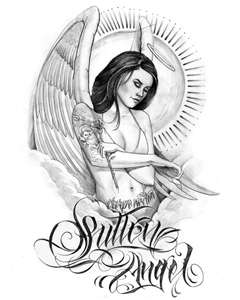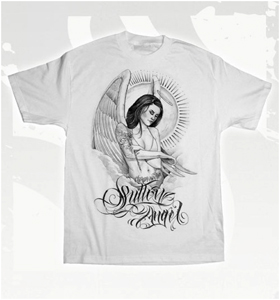 ---