Back to News
B$Z: Spyder® Announces New PR Relationship with Akimbo Communications
May 6, 2010
Spyder® Active Sports Announces New PR Relationship with Akimbo Communications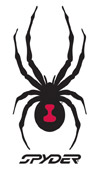 Spyder Active Sports Inc., the world's leading skiwear and mountain based apparel brand, has appointed Akimbo Communications to oversee the company's media relations and social media campaigns. Akimbo will collaborate with the iconic brand to promote Spyder's strong roots and new innovations in product, team athletes, resort partnerships, sponsorships, and community involvement.
Kate Gaeir, principal and owner of Akimbo Communications, has over a decade of experience in the snowsports and sporting goods industries through in-house marketing positions at adidas Golf and Helly Hansen, as well as serving as public relations account manager in recent years for Holden, Cappel, Helly Hansen, Adio Footwear, Planet Earth Outerwear, and other action sports apparel brands at the Seattle-based PR firm, Hayter Communications. Her successes included crossing many of these companies into sought-after lifestyle brands by placing them in core fashion and lifestyle media outlets.
"Having worked with Kate in the past and knowing what she's capable of when communicating brand messaging to the masses makes this an easy fit for us, " said Russ Rowan, vice president of sales and marketing at Spyder. "We have several major brand projects in the works both internally and externally that need to be communicated frequently. Having Akimbo on our team is a critical element. Good things are happening on all fronts here at Spyder,"
Gaeir established Akimbo Communications, based in Portland, Oregon, in 2008 to integrate her knowledge and experience in marketing, public relations and event management to provide a full-service agency that focuses on building creative and inspiring media campaigns for her clients.
"Spyder is a brand built on progressive thought and forward movement and I admire that in a company. I look forward to working alongside their marketing team to continue to propel the brand beyond the boundaries," Gaeir said.
---