Back to News
B$Z: Flexfit Headwear & Agenda Trade Show Team Up to Present Agenda: NYC
May 19, 2010
Flexfit Headwear & Agenda Trade Show Team Up to Present Agenda: NYC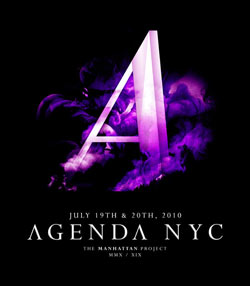 Flexfit Headwear is proud to announce its title sponsorship of AGENDA: NYC, showcasing the best in steetwear and action sports lifestyle brands from around the world.
Flexfit is thrilled to announce that it will be the title sponsor of Agenda Show: NYC. The First East Coast edition of the famed California trade show is taking place on July 19th & 20th, 2010, at 190 Mercer St. in New York's trendy SOHO.
Agenda Show is known for showcasing the most cutting-edge and artistically inspired streetwear and action sports apparel and accessories from around the world. This summer, Agenda is taking their West Coast based trade show to New York for the first time, and Flexfit is the ideal title sponsor to support this flagship trade show.
"Buyers and consumers of streetwear and action sportswear are some of our most devoted customers, and we couldn't be more excited to sponsor Agenda Show's first New York City trade show event," states Flexfit's President, Thomas Cho.
As title sponsor of Agenda: NYC, Flexfit will be working closely with the Agenda trade show and top streetwear brands to create limited edition hats that will be distributed at the show to VIP buyers, and to members of the press.
"Agenda is very excited to work with Flexfit on our NYC show launch. Flexfit is utilized by all of our top exhibitors, and we are now taking it to the next level with this partnership by putting Flexfit's headwear and their design and marketing capabilities at the forefront of our show," said Aaron Levant, Agenda Show President.
---