Back to News
Dan Moylan - ASR Show Director
June 15, 2010


From the days of repping brands on the road, to his current status as ASR Show Director, Dan Moylan has been in the action sports industry through thick and thick, and his experience shows through his continued effort to bring the industry together at one destination, the Action Sports Retailer show (ASR). Dan knows the industry inside and out and has been surfing for the better part of his life. Rumor has it, he's even been spotted skating a pirate ship – the plot thickens below.
Dan joins the scene to divulge "The Tale of Moylan," along with a firsthand look into his career at large. To top it off, he also provides detailed insight into the spectrum of shows to hit the ASR scene this August 13-15, 2010. Without further a due, here's Dan to start the show.
Who is Dan Moylan?
I'm the youngest of 14 children, a father, husband, friend, surfer, tradeshow lurker/director, and a person passionate about protecting and growing the action sports industry. Or as my friends are starting to describe me, "...home-slice has a pirate ship themed playground feature/gardening and construction shed/skate ramp all built into his backyard." Yeah, you create something like that at your house for yourself, friends, kids and wife all to enjoy, and you kind of get pigeon-holed into a certain box. I have to give Jim Bell and his daughter Chloe special thanks for pouring their heart and soul into that skate ramp project.
ASR has made some big moves recently, with the addition of Crossroads, Class, and now Sacred Craft. Were you involved in making any of this happen?
Anytime we add a major event or change, the show and the whole team's involved. We need operations/logistics details to figure out how to actually make it come to life, marketing to let retailers and brands know about it, engage city government and infrastructure partners, and sales/customer service to secure commitments.



For my part, I work on creating the overall strategy, and then line up the pieces and focus on giving everyone the ideas and tools to make it a reality. If I really think at how I'm successful at pulling this all off with so many moving pieces and aspects to manage, I'd say it's not my formal education or even years of experience in the industry; I really owe it to my family life growing up. Growing up in a very diverse, competitive, open-minded, and loving family of 16 people prepares you for just about any task or challenge that life presents.
Do you feel that adding this form of diversity to the show will position ASR to stay relevant in this changing market?
ASR's been around for three decades, and it's still here and as relevant as ever because we keep the retailers' needs as our first priority. That is why we are constantly evolving the show to meet the market's current demands, because opportunities and challenges facing retailers and brands have evolved as well. From bringing complementary events together in one time and place, to aligning the dates of shows to be in step with industry cycles, all our efforts are designed to meet a wide variety of needs for buyers and exhibitors that count on ASR to get business done.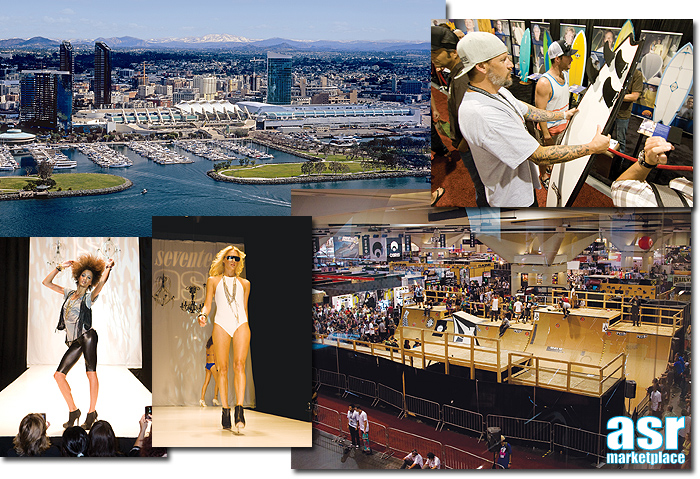 With the recent addition of the Sacred Craft Surfboard Expo adjacent to the show, ASR is runnin' full steam. How long has this been in the works, and tell us what we can expect from this new addition?
A partnership with Sacred Craft has been in the works for some time. We've admired what Scott Bass has been able to deliver to the shaping community and the way the event has been able to integrate consumers. Surfboards and the artists that make them are the foundation of the action sports industry, and this core exhibit base has not been healthy at ASR for several years now. With our partnership with Sacred Craft, shapers can enjoy the show format they have come to love and benefit from ASR's global retail and media audience.
I am not a "super hype guy" as anyone that knows me can attest to, but I can look anyone in the eye and clearly state this inaugural event will be one of a kind in surfing history. This is a can't miss event for anyone who loves surfing. I don't know if this mix of shapers, boards, culture and heritage has ever been collected in one place. The list of shapers who will be participating in Sacred Craft, along with the Billabong Art of Shaping and the contributions of Sacred Craft honoree Simon Anderson, have really shaped this industry.
At the show, the live shaping, stories, and sharing of knowledge will be a testament to the evolutionary nature of surfing. It's almost too much to really grasp what will go down. I really get so stoked just thinking about this, so pardon my outright kookiness right now. I am just really happy at how rad this is going to be. I could talk for hours on the events and features we have planned. Can we do another interview just on surfing and shapers?!



In what ways will this benefit exhibitors and the show in general?

The entire ASR show will benefit from the addition of Sacred Craft as we will be able to deliver more buyers and media by having another compelling reason to visit ASR, and provide thousands of consumers with an inspirational look at top shapers and help drive interest in the surfing category at large. The connection of surf heritage, culture, and history from the icons and legends to the youth is another high level goal of the show. It will be a perfect connection from the storied past of surfing to the current era, and I am confident this will even assist in evolving surfing to the next era.

What can we expect from [email protected] in August? Will it have the same format, or are there plans to switch it up?
[email protected] is moving back to the main floor directly adjacent to ASR. This will offer buyers and media easier access to this unique environment and help maximize their time at ASR. We have an amazing brand list lining up to participate in the show, and the floor will be complete with DJ, bar area, salon, art infusion and more. The décor of Class will be changed out for the Marketplace event helping create a new show experience for buyers, brands and media alike. The aspect I'm proud of is the feminine and fashion elements that have started to flourish at the show. We keep the show pretty tight in terms of the number of brands; however, we have opened the gates a bit to higher end women's swim and fashion lines that will benefit from the [email protected] platform.



Crossroads will hold its second debut at ASR this August. How is Crossroads shaping up and what on-site contests and events can we expect this time around?
Crossroads will continue to be the definitive collection of skate hardgoods in an authentic setting offering retailers the most efficient opportunity to see the progression of skate. Every aspect of the show is planned from a skate first mentality. There will be SKATEBOARDING, good food, good beer, good music, and not to sound too freedom rock '60s, but a free and open feeling environment.
Everyone participating will help maintain the Crossroads culture and work to attract more retailers to the marketplace overall. You know with a lot of events in every industry I feel a "groundhog day effect" where everyone expects more of the same each year. Crossroads is never in danger of that feeling. There is always new energy and freshness to it and when the show stages it just feels right and has surpassed expectations. And not over the top Super Bowl meets the Oscar's meets Monster Truck jam style of surpassing expectations. It is just right for what it needs to be for the industry and will always evolve with the skateboarding first mindset. The industry has been event starved in recent years, and Crossroads is helping fill that gap.



What's the most rewarding aspect of all of this for you?
Over the years we've worked with many up-and-coming brands who utilized ASR to show their first collections. It's amazing to see where these brands are today and feel some connection to their growth and success. I also enjoy working with some of the most creative and talented people in the world from a host of brands. I really have learned enough to get a doctorate or something from being welcomed into so many brands' worlds and partnering with them.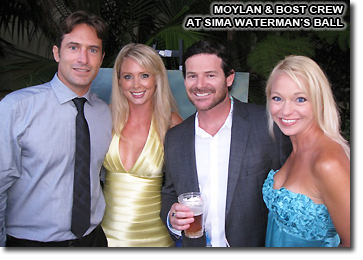 The most rewarding aspect of my job is actually being in the middle of the show and seeing it all come together, retailers writing orders, busy booths and old friends reuniting all under one roof. On the family level, being able to introduce my son to all the charismatic individuals who are a part of this industry is pretty rewarding. Someday he can emulate some of them and be a good person who can positively influence the world. Hopefully in future shows he can interact with more of the who-and-what that make this industry great.

The past two years were tough for all who survived. What were the biggest challenges you faced in your work?
It was difficult seeing brands that we've worked with for years struggling and having to make tough business decisions to survive. That is why we have worked so hard to create new exhibit opportunities for brands of all sizes to continue to use ASR as a tool in their sales programs. Specialty retailers were also hit hard by the downturn and continue to be in some ways, so we also have focused on creating affordable travel options and increasing on-site services for retailers. Our priority is to provide retailers with the ability to see a wide array of brands, take in business education, and to meet with the executives of their current brands and network. Most say ASR is a "must attend" show and continues to help their businesses in many ways. We had to be very creative in finding ways to make sure they didn't miss a single event, especially in the toughest times. This has been the biggest challenge over the past two years.

Are some of the notable big brands coming back to the show?
We continue to see both established and emerging brands make ASR an integral part of their sales plans. This August, between the four event platforms now taking place together, ASR will showcase the largest line up of exhibitors and biggest spectrum of legit brands ever in one place. It will be a show that can't be missed for retail buyers that want to understand what is happening in action sports. It is an authentic line up. We choose to live and die with legitimacy and as you can see our partnerships have all been either core shows or directional to assist the industry in price point, distribution and core product.
Our parent company owns the leading shows in many markets and the easy money could have been to make an unnatural marriage with another non complimentary show. Don't get me wrong, we engage the buyers from our sister show Outdoor Retailer to come to ASR, especially with the growth of surf craft in lakes and rivers in the middle of the country, and the buyers form Interbike who are BMX or fixed-gear orientated. But all of our shows are unique, and honor the industry's heritage by only leveraging the appropriate buyers, distributors, or media that will benefit the action sports industry. Our number one priority is to stay true to our roots and continue to be an international platform dedicated to action sports.
What's one thing you'd like everyone to know that comes to ASR?
That the show is your business tool. Whether it's making sure that retailers can get a significant amount of business done in a few days, launching a new brand to a global audience, lining up sales reps with new accounts, giving our industry more exposure to the mainstream media or helping brands communicate their messages, we're here to help. It is your show!

OK, anything else before we have some fun here?
We just launched La Plage on the main floor of ASR. It is similar in elegance and atmosphere to Class, but focused for the swimwear market and has a feminine, fashion forward edge. It is not a clone of our other launches as it still sits within the main hall of ASR. The lineup is unrivaled as far as swim brands go on the west coast, so is vital to the health of the swim category. I know I have stretched the attention of your audience with this information, so I'll direct anyone interested in learning more to www.asrbiz.com.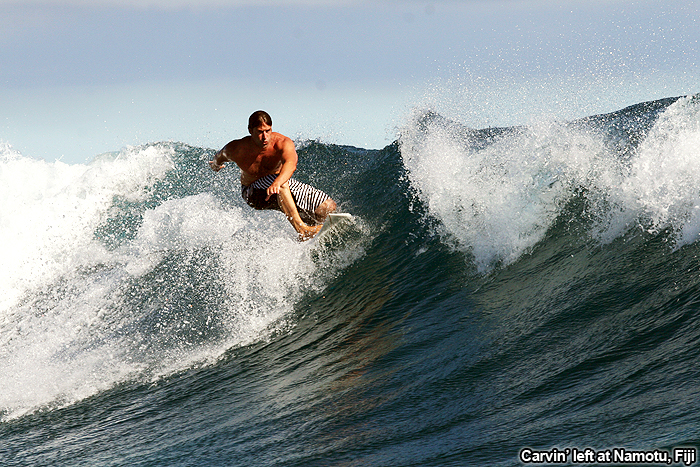 FAST 5:
1. Rick Cane or Bodi?

Bodi – R.I.P.

2. Woodward West or SIMA?

I love Mexico, surfing the East Cape, and gaining motivation and knowledge from Gerry Lopez, Blake Mykoskie, Martin Potter, and the Gudauskas brothers. Learning the real reason GT from VZ is a captain was the highlight moment. That makes SIMA Surf Summit tough to beat.
IASC Skate Conference at Woodward West had its moments this year. Snow covered the Tehachapi Mountains and was almost at camp level. Watching Jamie Thomas skate, absorbing the history of Powell Peralta from George Powell, hanging with EG and Steve from Sector 9, Schmiddy coaching up my courage to drop in on the mini, and keg stands with one of my competitors made IASC pretty rad. Highlight moment was probably when Jamie Stone and I held up a 8 feet high canopy bed rail as Barak from SPoT tried to do some 50/50 grind in slow motion over it. So, let's call it a toss up.

3. Guinness or Pacifico?

Guinness! C'mon man, my kid is named Mick.
4. Pre-show hype or post-show wrap?
Actually, I'd say...right darn in the middle of the show. I like the feel of the peak moment of six months work and prep.
5. Phone or email?

Phone.

LAST CALL:
You're stuck in a room with two people you can't stand and one person you like, but you can only talk to the two you don't like. What do you do?!

Engage the two I dislike in conversations on topics they know more than I do. I don't have to like someone to gain knowledge from them. I might end up liking them or at least gaining a better understanding and respect for them. If I dislike them and they are both morons, well I usually think of the most ridiculous topic and start a serious heated debate over it. Like if Malachi from Children of the Corn, Chad from Malakye.com, and my son "Mick" Daniel Malachi Moylan (real name) got into a break dance battle, who would win? The person I like would probably overhear the commotion and drop in the conversation to get The Mick's back.

Click "Full Screen" to view full size pic's in the slideshow below!


---