Back to News
BBPR with Bill Byrne
July 1, 2010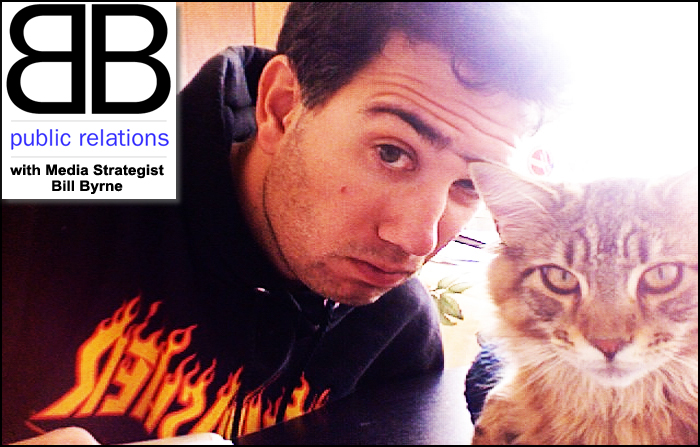 If there's one thing Bill Byrne of BBPR will tell you, it's that PR is way more involved than just building lists and shooting out press releases. Though this may work for some, the building blocks of exposure rely on a cohesive strategy of targeting consumers in a variety of places at multiple times. With the right combination of ads, media relations, events, street and guerilla tactics, it would be hard to not get great exposure and have a memorable impact on the campaign at hand.
Bill started BBPR in 2006 as a way to stay busy as he planned his next move between jobs. Well, the referrals and business kept coming in and BBPR has been running strong to this day. Take it from the cat's mouth himself, and let Bill break it down in this month's Company Q&A.

What does BBPR stand for?
BBPR stands for Bill Byrne Public Relations. Lots of PR firms incorporate their founders' names into the company, but when I started it, I didn't think it would grow into what it is today.
In 2006, I needed something to hold me over after I quit my job in the mobile industry and thought I'd freelance for a while until I found something better in San Diego or moved back to New York. Well, the work kept coming in, mainly through referrals, and BBPR grew into something more than I had originally expected.
So you're the man behind the mask?
Maybe, it depends on the mask. Is it a fun mask that makes you feel good when you see it? Does the mask deliver exceptional value and top tier media placements? Then probably so. If it's a mask that makes you feel sad or scared, then you've got the wrong guy.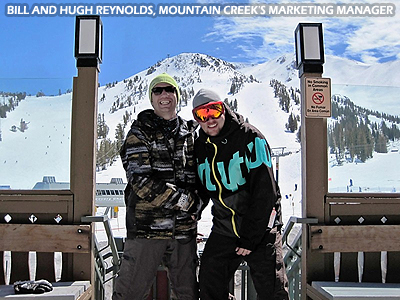 What got you into PR?
I originally wanted to work in advertising and I'd gone to Ithaca College in upstate New York, which has a really great communications program. While there, I helped run the snowboard club with a couple other guys.
When I graduated, I'd been looking for a job in New York City. Around the same time, Cohn & Wolfe PR, which was a part of Y&R Advertising, had just started working with Burton Snowboards. A recruiter saw my involvement in the snowboard club on my resume and brought me in for an interview.
The agency needed a junior team member on the Burton account, as well as a few of their others not tied to action sports. I figured it'd be a great experience and if it didn't work out, maybe I could transfer over to Y&R. That was my start.
Working on the Burton account was an awesome first experience in PR, but there are a lot of dues paying in entry level PR jobs. Faxing (we had faxes then), getting coffee, and making sure there was letterhead by the printer was all part of the game, but I also was getting paid to tell people about new snowboard gear, which was pretty awesome.
Before venturing into the entrepreneurial world, where did you get your start, and what companies have you worked for?
Most of my career has been on the agency side. I was with Cohn & Wolfe for around five years and then went to PainePR's New York office. Both are great agencies and I took different things from each. The accounts I worked on varied quite a bit, including LG for their Internet refrigerator, Duracell for cause-marketing and new product introductions, Intel, Old Spice, Audi and a few others. On the agency side, you usually have to wear a lot of hats, but it keeps things fresh for sure.
When I moved to San Diego, I took a position as director of PR for an early stage mobile social network. Lots of good ideas, but it didn't work out and I resigned rather quickly.
Why the leap from working for some of the top U.S. firms to going stag?
Part of it was the opportunities I saw in action sports and San Diego, but a big part of it was to see if I could do it.
A lot of the people who participate in surf, skate, snow, whatever, have similar mindsets. We like to push our limits and see if we can make it work. Is this wave too big for me? Can I make that gap? Is this too steep? I decided to give it a shot.
I'm pretty excited with how we've done. We get RFP's from brands that are also looking at much larger agencies at the same time. It's a compliment just to be invited to the party.
When should a company call on BBPR?
For the action sports guys, we can help them step up their exposure in the non and semi-endemic media.
There's a lot of opportunity for brands from snow, surf, skate and moto to secure not just product features, but brand and athlete profiles as well. And that's where we come in.
Some brands really kill it in this regard. But there's a lot of room out there and you don't need to have a multi-time world champ on your team or energy drink money to make an impact. You do need time though, and sometimes you don't have the internal resources or team to devote to working with the non-endemic guys. Once again, that's where we come in.
For non-action sports brands, we represent a different value. If you're looking to engage the various action sports communities in a way that won't have all the blogs making fun of you, we can help there. For others, we simply represent a great resource: top agency talent at a more affordable price. Sometimes you don't need an agency with offices across the country, but you still think you're story is appropriate for 20/20.
What exactly do PR people do?
There's a misconception that PR folks develop lists of people and blast out press releases to them. That works for some, but these days it's a cluttered landscape and if you want to get real, meaningful coverage, it'll take a lot more.
The good PR folks craft stories for their clients and figure out how to work with media outlets to tell those stories to their audiences.
What works for HypeBeast may not work for Men's Fitness or the New York Times, even though all three may be interested in covering the same product or story. It's the packaging that makes it work for each. You need to make the relevance apparent.
So, how much for a press release?
Too much, if that's all you're looking for. The cost of developing a release itself is nominal when compared to the project or campaign it should be associated with. The release is just one part. For many clients, we don't even do official releases.
Let's take it back to action sports. Most of the brands out there have catalogs or look books they use for showing the line buyers at retail, right? You don't just mail out these catalogs and hope the orders come in. There are reps out there, meeting with buyers or getting on the phone with them, talking up the brand and trying to convince them, either directly or indirectly, that carrying your products is the right move.
Think of the catalog as the press release, the rep as the PR person, and the retailer as the media outlet. It's our job to convince the media outlet to carry our clients' stories. Sending out that catalog without following up does very little.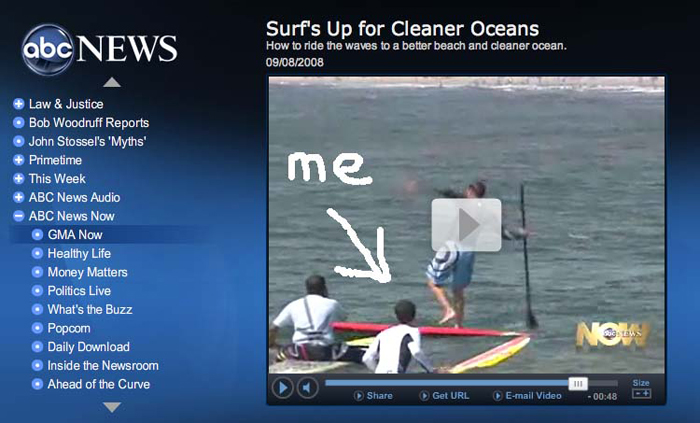 Does BBPR cater to any specific niche?
We like to say "lifestyle brands," which could mean different things to different people. Outside of action sports, we've done some work in non-traditional real estate, home furnishings, orthopedic wrist braces, green initiatives in home improvement, tech and luxury automotive.
The one thing they all had in common is there was a specific set of consumers being targeted. All the users were passionate about something or had a particular style or way of living.
How important are relationships in what you do?
They are super important, but there's also the misconception that you have to know the right people. Again, it's more about crafting the right story.
A year or so ago we had a wetsuit appear in Wired. I hadn't spoken with anyone there in years, and I didn't really have a client that warranted it. But I read the magazine, saw where the fit would be and made a phone call. The product and pitch were relevant to an upcoming feature and they ran with it.
Being able to trim a press release down to a smart subject line and a two-paragraph email goes a long way.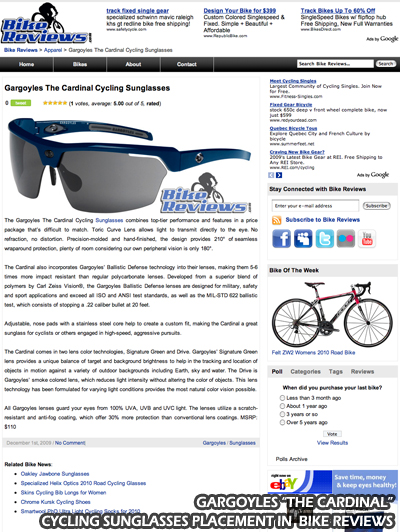 How do you present ROI to clients for various campaigns/media streams?
My first thought when I'm asked this is always, "How do you calculate the ROI on your other marketing efforts?" We do give metrics, but that doesn't necessarily translate into ROI for what we do. Some of the most influential media outlets have a relatively small reach, but they're read by the right people that carry your message forward.
This is the million dollar question and one PR people are frequently asked to answer, especially compared to advertising. Some people calculate based on impressions used in the advertising model, but I disagree. What did that ad get you? Can you tell if it generated sales or awareness? There are ways to figure it out, but they're also costly and time consuming. But that doesn't mean you shouldn't buy ads.
From my experience, what you think will make the biggest impact isn't necessarily the case.
A few years back we were helping to launch a furniture brand called Maku. In their first year at retail, we had a lot of great coverage come out on the brand and the owner. The Associated Press did a feature on them, the founder was in a multi-page piece in Men's Health Best Life, the design blogs were all over it, as were the regional San Diego media, where the brand is based.
Know what caused their phone to light up immediately? A placement in one of the furniture trades, which probably took one-eighth the time to make happen compared to the other guys. It wasn't even the first placement in a trade publication, it was their second or third. But it was a good story that made sense to buyers. Don't ignore the trades!
Arguably, more people saw the Associated Press and Men's Health pieces, which took more time to make happen. So is the ROI on those hits less?
I'm not saying calculating ROI in marketing is impossible, but I haven't seen anyone present me with a solid way to do it that translates across different areas of marketing. Maybe there isn't one?
What's your take on PR versus advertising for effectiveness?
I believe in advertising. I advertise my business on MalakyeB2B.
If you don't think your ads are working, maybe you're making bad ads?
I feel that to really make an impact, you need to hit consumers in a variety of places, at multiple times. Ads, media relations, events, street and guerilla tactics all should play a part in your marketing mix.
Social media is another place we need to engage more, but be careful of the overkill. Too many posts on Facebook in a day and I'm going to click the "ignore" button. And don't forget you can use social media to talk to your fans too. Don't just blast out messages. Interact.
To date, what has been the most challenging, yet successful, campaign for BBPR?
They all have their challenges, so I'll take the advice I give clients and answer a question that suits my agenda a little better instead of answering what you asked. My toughest challenge in PR is setting expectations with clients and selling our services at the same time.
I'm brutally realistic in the new business phase, often to a fault. I'm not afraid to tell a potential partner that a project may not yield the results they're hoping for. Yes, we've done some great work for our partners, but just because five of them have made it into a certain magazine does not mean you will too. There has to be that fit.
Any areas you think the action sports world is overlooking?
Athlete stories and online editorial are the two main areas I see as growth opp's for the shred brands. I see a lot from some of the footwear and accessory brands, but overall it's just a small percentage really charging hard with the non-endemic media.
Regional events are another area that we could market better. Demos, in store events, et cetera; I'm seeing some brands push this on Facebook, which is awesome, but there's more we can do. Hit the local papers, radio and TV stations. Sure, the core kid already knows you're coming to town, but what about the parents of the kid who's not involved yet? They take their eight year old to a demo at a shop, the kid is stoked, they buy the t-shirt, and later they buy a board.
I'm really surprised we don't see bigger things from the bike world too, but maybe I'm not looking in the right places.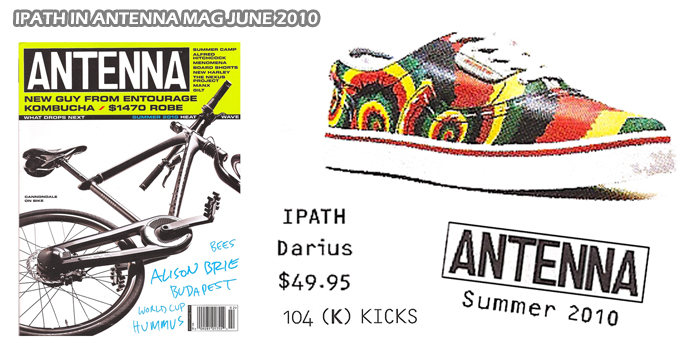 What projects are currently in the works?
Wish I could tell you. We have to keep things under wraps until they're out in the media, but expect some big things from all our guys soon. Snow, surf, skate, eyewear and so forth, I'm pretty excited about what they all have going on.
Are you ready to unveil Whisper Marketing?
How did you hear about that? Next question!
All kidding aside, Whisper Marketing was something I came up with based on a new way of making inroads with the media. I wanted to experiment and see if I took a new approach to building media relationships, would it work? It did.
How many full-time staff are on the team?
That's the beauty of our model here. We assemble teams based on relevant experience and passion, not who has free space in their account load.
Right now I have five people I call on. Each has at least eight years experience, most ten plus. Some are tight with local San Diego media, others are national broadcast fiends. Some are even on the ground in NYC.
For brands we partner with, they get the benefit of working with a team that knows what they're doing and how to do it. Sometimes that team is just one person, sometimes it's a lot more. A lot of it depends on the budget and need.
What are your thoughts on East Coast vs. West Coast offices?
It was a little easier working with the NY based media when I was living out there, but honestly, it's not as big of a necessity anymore. Lots of firms score great national coverage without setting foot in Manhattan.
When looking to pursue a career in PR, what's the best advice job seekers can take along the way?
Be humble and hungry. The early stages of this career path are far from glamorous. Action sports or otherwise, be ready to get your hands dirty. You went to college? Great! Now go Fed-Ex this. If you can't check off "Saturday Delivery," how are people going to give you more important tasks.
You also have to be able to take failure really, really well. There's no guarantee someone is going to run your client's story, even if it's a great one and you know the right people to pitch. I know a couple PR people, myself included, who take it to heart when they open up a magazine and don't see the story they want on their client. It's disappointing, but you can't dwell on it too long. You need to rally and keep going.
Are you hiring?
Full-time? I wish. The way we're structured, BBPR can't be a "training agency," there's no room for the new college grad on our team. I'd like to give someone their start in a way besides an internship, but we're not there yet.
For the experienced, I'm always looking for new blood. Keep in mind I'm less concerned with how well you can snowboard and more focused on how well you can convince a journalist to write about snowboarding.
---