Back to News
Michael Marckx, VP of Global Marketing at Globe
July 15, 2010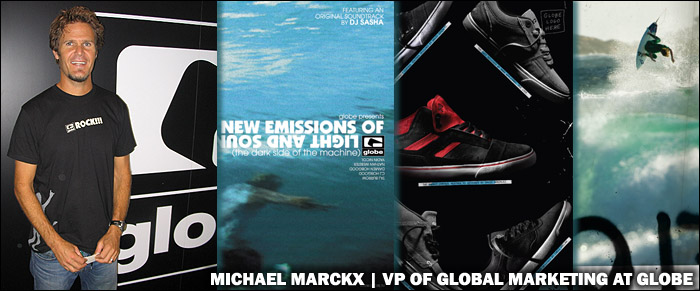 When you're the vice president of marketing at Globe, chairman of the board at the Surfrider Foundation, a world traveler for business (and pleasure), and a father of two, you know you have your hands full. Though this simplified version of Michael Marckx' life seems easy to digest, rest assured this is only the tip of the iceberg.
When outside of the above mentioned, Michael surfs, runs, skates, drums, bikes and hangs out with his family. If there's one thing most people don't know about him, Michael was an up-and-coming triathlete who raced bikes with the likes of Lance Armstrong, his teammate at the time. That is, before his athletic career was derailed when struck by a car. Read on for a side car ride along Michael's road to success, his endeavors throughout the industry, and to find out who would win in an Aussie Arm Wrestling Match: Occy or Taj Burrow!

For starters, who is Michael Marckx outside of work?
I don't know him. No, okay, I'm kidding, but really, it all blends together for me. I see my work life as an extension of my private life. There isn't a neat distinction between them. It's a mistake, in my opinion, to separate them, but that doesn't mean you can't have personal time.
I get up at 5 a.m., do some emails and/or calls with Europe, ride the bike or surf for a couple hours, take the kids to school, work at the Globe office, come home, eat with kids and wife, work with Australia for an hour or two at night, then read. I race my bike, take the kids surfing, go to the farmer's market and work on the weekends (Sunday is Monday in Australia). I also need to fit Surfrider, The Greener Blue and the drums and eating 5,000 calories a day into the equation. Most days it all flows together.
Word has it you're a former amateur world champion and U.S. National team member? Tell us about the glory days.
I wish they were more glorious. Although I started skating early on and was part of a traveling team with a guy named Russ Howell back in 1976/1977, and I surfed competitively after that, I had relatively more success in endurance sports and they took over my life. I had my greatest accomplishments as a triathlete, but also raced bikes all over as well. After winning the amateur championship and turning pro, a car hit me and my athletic career was derailed. So, I went to work for my main sponsor, in the warehouse, which brought me to marketing (only because I felt like I could help the marketing department and I kept bugging them about it until they brought me in to work on it). That took about a year. In the meantime I knew every product we made, inside and out, and this knowledge allowed me to affect change on product and marketing, which I think are inextricably linked.
Throughout all the ups and downs, I've always remained a surfer and a runner.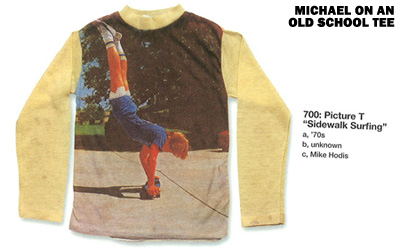 You studied economics, political science and art in college, yet the majority of your professional experience resides in marketing, advertising and various forms of media. Was this your intended route out of college?
Honestly, I just wanted to compete AND play music—so I did both. Music at night, and training during the day. It was very tiring attempting to do both. I should have focused on one pursuit, but which one? Lance Armstrong was on the same team as me back then and he used give me a hard time in a nice way, asking how I expected to do well at both, as I was clearly too tired for either activity. Obviously, he had a clear vision that continues to serve him well, whereas I had double vision (literally and figuratively), which took me a while to overcome. I'm not sure I have overcome it, actually.
So, to answer the question, I had no intended professional route. No one had drawn a roadmap for me and I was doing two things that no one ever told me I could do for a living—music and racing. I was doing things people would actually caution me against pursuing. I figured I would sort it out if those two didn't take me somewhere.
Lucky for me, my career has evolved along a very fortunate path (that doesn't really include either of them), where at each stage I met someone of import who liked what I was doing and hired me to do the same, or more, for them. Scott Zagarino, Bob Mignogna, Jim Kempton, CJ Olivares, Dick Baker, the Hill Brothers and Gary Valentine are the examples of this and I owe so much to them all for the opportunities and learning experiences they have afforded me. It's the collaboration with these great people that has edified my life in myriad ways.
With that in mind, I'm really inspired by the idea of reaching out to others, to create partnerships, with ideas, with history, with other people, with knowledge, with nature. I like the power of WE. That's what drives the Surfrider Foundation—it's a powerful, engaged activist group collaborating. Life itself is collaboration. Embracing this idea, this kind of partnership ideology, can lead us to a better place.
How and where did you get involved in television?
At Surfing Magazine, I was in charge of our website and this led me to seek a solid understanding of the digital world, which in turn led me to storytelling through film. I spent enough time dabbling on it that by the time I was hired at Bluetorch I had a good sense of it all but not a lot of practical output. Because Bluetorch was a daily TV show, I was able to learn a lot in short time, as we were producing so much content. What I learned there I was able to extend at Op and now at Globe.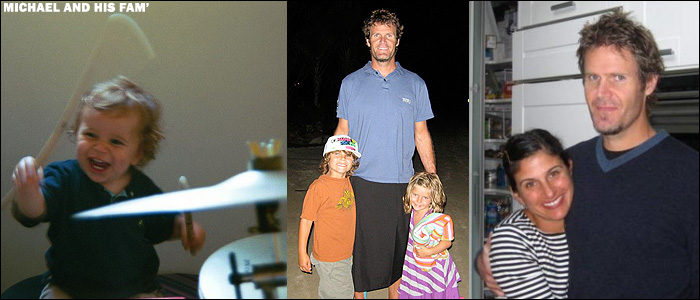 Taking the various careers you've held into perspective, what chain of events forged the profession you hold today?
I like to think of it as one career with multiple tiers. Looking back, I learned a set of skills and then each subsequent enterprise I learned additional skills, all of them falling under the purview of marketing. As I mentioned, first there was product, then I learned event management working on the Ironman World Championships and other big events, then market research, trade shows and field marketing at ASR, then media, more marketing and publishing at Surfing Magazine, then Internet and TV at Bluetorch, back to product, licensing and broader marketing at Op and at Globe. I like to think I put all these experiences to good use now—branding, product design, advertising, event management, the web, and all the rest.
Give us a bird's eye look into your career at Globe?
It's going on 6 years that I've been with Globe. The beginning was about reconnecting the brand with its reason for being, then working with everyone in rebuilding the teams, and putting on large scale events like the Globe Fiji Pro, Slaughter at the Opera and The World Cup of Skateboarding at the Rod Laver Arena, all while re-establishing the brand in meaningful and interesting ways.
Then there was the surf films with Joe G., SECRET MACHINE and NEW EMISSIONS OF LIGHT AND SOUND, and now we are working on YEAR ZERO (0000). Joe's creative output is just the best and what we have lined up for the future is very inspiring.
Also, a few years ago, we tinkered with the whole idea of video distribution with our episodic skate film series called UNITED BY FATE, which we offered up to people, free, with a full screen, high definition viewing experience, the likes of which hadn't been seen before in our industry. The new surf film, 0000, is following on this idea with a series of viral releases and episodes along the way, with the ultimate ending point being a worldwide DVD/FILM and TV release. This will be followed up shortly thereafter with another, creative film effort called STRANGE RUMBLINGS IN OUTERSPACE.
Lately, our big focus has been on product. We've really connected it all back to our incredible list of team riders and they have been the ones who have been tapped to help redefine the Globe product line. This season we are releasing an unprecedented 5 Signature Shoes, which collectively symbolize the shift the brand has made in the product/marketing equation. It's a very exciting time for us, because the breadth and quality of our product line is better than ever, with every category covered. We also have an incredible line of cruiser boards and hardgoods to go along with them that are very complementary to our brand's place in the market. Chet Thomas has taken this on with a passion and expertise that is evident in every aspect of the line.
If you had to narrow it down to one thing you're best at, where do you shine and why?
Communication: Whether it's the written word (the product names, the descriptions, e-blasts or corporate communications) or the spoken word (sales meeting presentations, interviews, etc).
The other part of communication is the development of strategy plans, directives or briefs, which I really love to do. I enjoy looking at the big picture and creating the ideals and the concepts it takes to get a group aligned behind a vision, mission, and implementation plan. I enjoy the process of authoring.
What's the latest news on the street from Globe?
THE FIVE PACK ATTACK from us on the footwear front is our big focus, as mentioned earlier. It's the most graphic example we have of the changes we've made over the course of this economic downturn. Five new signature shoes at one time: Mark Appleyard, Chris Haslam, David Gonzalez (two shoes!) and Jake Duncombe. We've got 15 brand new signature shoe SKUs and 36 signature shoe SKUs in total on offer for this spring. It's a very unique collection. Our TMs, Steve Black and Seth Pulford, have been instrumental in this, working with our global product team and our global art director, Herb George, to reinvent our product offering.
And, 0000, the surf film, is a very exciting creative endeavor. We also did something really cool for Transworld SURF's IMAGINARIUM contest, which I believe will freak people out. Joe G is outdoing himself again.
Besides obvious perks of the industry, what's the most gratifying aspect of your job?
I really enjoyed being executive director of Globe's ASP Surf contest in Fiji. I am able to travel to very cool places often—Australia, Europe, Hawaii and Mexico, to name a few. I work with very cool people. I am lucky.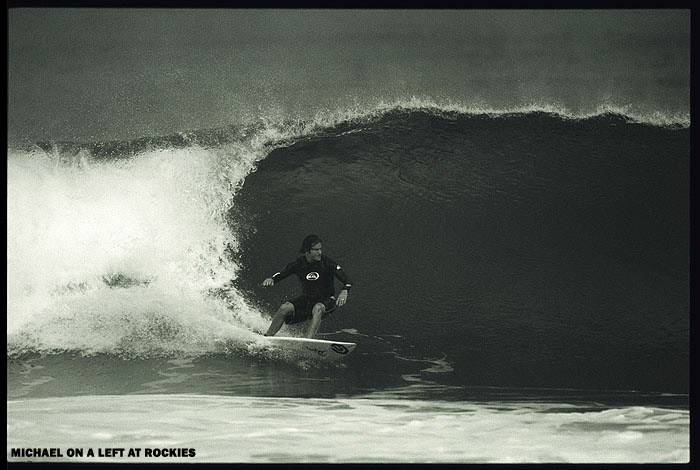 You've now been Chairman of the Board at the Surfrider Foundation for six months. How did this come about?
I have always had an affinity for Surfrider and its people. I used to try to help out in myriad ways when I was at Surfing Magazine and later at the other places. When I was at Bluetorch I joined the board of directors, basically at the urging of Chris Evans. I served about 6 years then, and when Chris left I optioned off the board for a couple of years. A couple years ago I was brought back on and was recently elected chairman of the board in December. I am really excited to be a part of the team that exists there now. The board is an incredible mix of the most astute, connected and effective people I have ever met. And, the staff, the field staff, the chapters—these are all very passionate, smart and dedicated people, under the dynamic leadership of Jim Moriarty, who are doing vital work to preserve (for the enjoyment of all) our beaches, oceans and waves through our powerful activist network. I am lucky to be involved in it all and am excited by the prospects of the new strategic plan we are finishing up now. The next few years for the Foundation will be the most monumental ever.
In short terms, what does this entail?
I run quarterly board meetings, chair a couple committees, and interface with Jim, Michelle Kremer and Matt McClain on a regular basis. I work to cultivate new board members and do my best to guide the board in making decisions that will best benefit Jim and his staff's service to the chapters.
The Greener Blue also dovetails with this. It's a portal for everything green in the surf world—a resource for consumers and brands alike to figure out ways to live a more sustainable, happy life—with access to green products, third party verification of their green-ness, blogs from 15 different scientists, environmentalists, an eco-warriors—all of them surfers. Mark Marovich works on this full-time and I am doing my best to connect the dots for him with brands, voices and services. It'll be up and running next month at thegreeenerblue.com.
How do you manage to juggle family life, your career at Globe as VP of Global Marketing, and Chairman of the Board at the Surfrider Foundation, how are you able to manage both?
Well, like I said earlier, it all blends together into one existence. My personal and professional lives coalesce. I play with my kids when the moment is there. My surf time is more about time in the water with my son that it is about shredding. I race the bike in between it all, usually getting the training done before everyone is awake. On the weekends I will often ride 100 milers and be back in time to surf with my son by 11 a.m. or coach soccer or play tennis with my wife and kids.
FAST 5:
1. Media Diner: "The Tube" or online?
Online.
2. Adversity King: Lance Armstrong or Rick Allen?
Lance, 'cause I know him and he likes to play drums too.
3. Beard Contest: Haslam or Vallely?
Haslam is the coolest freak I know, but I used to work with Mike V. and I dig his "staying power." Haslam wins though, because his beard is more a part of him than Mike's.
4. Scariest Moment: first kid or second?
The first kid changes the mom's life. The second kid changes the dad's life. Neither was scary, though. Scary is the thought of NOT being there for them.
5. Aussie Arm Wrestling Match: Occy or Taj Burrow?
Have you seen how strong Occy is? He's pure power. No one could beat him.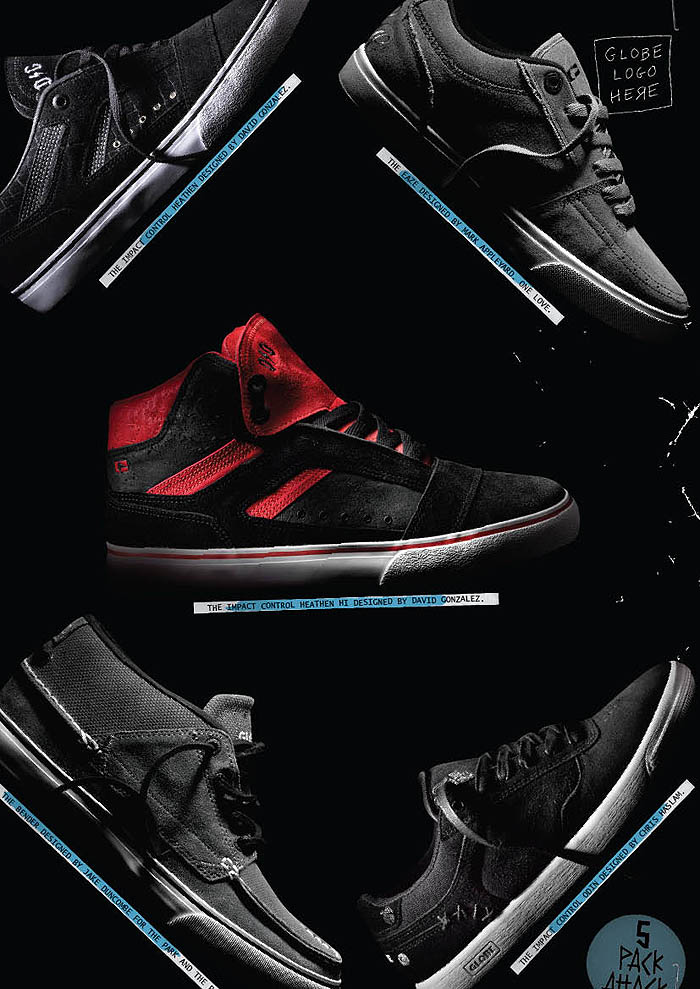 ---