Back to News
WEB: Foursquare Launches 2011 Website
July 22, 2010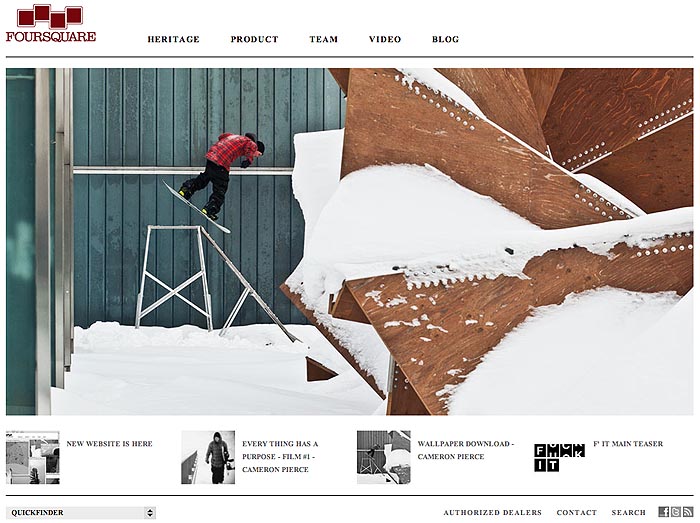 Foursquare Launches 2011 Website
Introducing the new 2011 Foursquare website. The site was built from the ground up with a focus on simplicity, ease of use, clean aesthetics and function, to ensure that Every Thing Has a Purpose.
Highlights include the new video section, the blog feed, and the team pages where you can follow riders Peter Line, Pat Moore, Andreas Wiig, Cameron Pierce, Niki Korpela, and Alek Ostreng. See where they're riding, what they're riding, and even stay connected to their Facebook posts.
Staying true to the brand's functional approach to snowboarding, the Functional Technology section presents clean and clear outerwear detail stories to ensure you are prepared for every snowboard adventure.
This is just the initial offering. The entire 2011 Foursquare outerwear and apparel lines will be live in August 2010.
http://www.foursquareouterwear.com/
---