Back to News
B$Z: Snoloha Clothing Bran Expands; Adds East Coast Rep Team
September 8, 2010
Snoloha Clothing Bran Expands; Adds East Coast Rep Team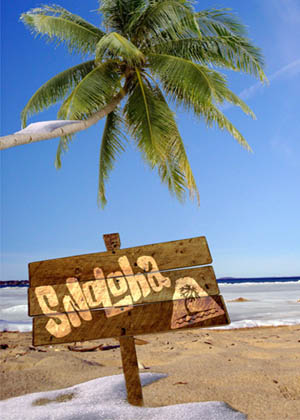 The Snoloha clothing brand has added a new manufacturer's rep team to cover the Eastern Seaboard from South Carolina north to the New England states, owner Rod Call announced this week.
Elliot and Ginny Popper of Elliot Popper Sales (www.elliotpoppersales.com) will be debuting the Snoloha (www.snoloha.com) clothing line at several regional trade shows this fall and winter, as well as introducing the expanded line to East Coast accounts and in several inland states.
"We're excited about the association," noted Rod. "The Poppers have extensive experience in retail and wholesale business, and in particular marketing products and brands for the type of casual, laid-back living style the Snoloha brand represents."
ABOUT SNOLOHA
A lifestyle reflected in its clothing is the theme of Snoloha, a recreational line offering a fresh family of relaxed, casual tee-shirts and apparel for men, women and children.
Entrepreneur Rod Call's concept of Snoloha is best described with imagery: think snow compared to sand; beach versus mountain; hot and cold; snowboard versus surfboard…"Mix all this with a melting pot of lifestyles, activities and climates into one brand, one image, and one word and you have Snoloha, a brand reflecting a lifestyle for those who simply enjoy life: Somewhere Between the Islands and Arctic."
The Snoloha brand has undergone a recent overhaul, found new suppliers and markets, developed a new focus in terms of resort, tourist and vacation hot spots---and has moved to a softer, "worn" look and feel. "I've learned through the feedback I've received that folks view Snoloha as an 'escapism' brand due to the emotional connection they have with it," says Rod. "At its core, Snoloha is still a lifestyle people live every day…be it a physical place or a state of mind."
---