Back to News
B$Z: Married to the Mob & Burton Snowboards Toast their First Collaboration During NYC Fashion Week
September 14, 2010
Married to the Mob & Burton Snowboards Toast their First Collaboration During NYC Fashion Week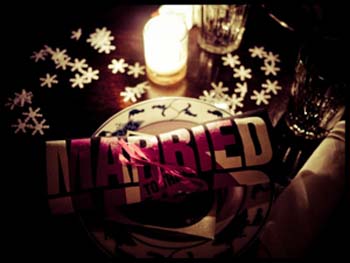 To kick off NY Fashion Week, a tight-knit crew from iconic women's streetwear brand Married to the Mob and Burton Snowboards got together at Macao Trading Company in Tribeca to celebrate the Burton x Married to the Mob Capsule Collection for women, hitting select stores worldwide beginning next month.
Married to the Mob founder and owner Leah McSweeney was there along with her closest MOB aficionados and had this to say about her first collaboration with Burton: "For years, Greg from Burton and I have been talking about doing a collab, and we finally got our shit together and did it," said Leah. "I'm really happy with how the whole collection turned out."
Also there to celebrate the new line was Greg Dacyshyn, Chief Creative Officer at Burton Snowboards. "I've known Leah for a long time, so it was good to celebrate our first collaboration together with a crew of mutual friends," says Greg. "I've always been impressed with what Leah's done with Married to the Mob. She really is one of the pioneers in the women's streetwear game, and she's created a very signature look. I knew that the MOB style would translate really well into Burton gear, and the final line is super fresh."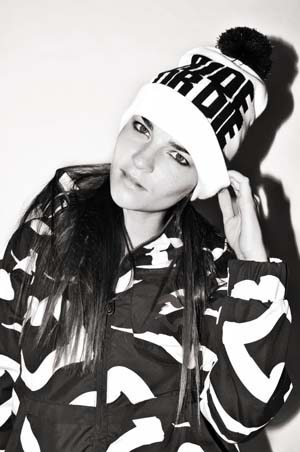 The 2011 Burton x Married to the Mob (MTTM) women's snowboard collection includes four jackets, one outerwear pant, gloves, a beanie and of course, a snowboard, which guests at the launch got to check out in person. Burton gave the girls at Married to the Mob a blank canvas for the collection, starting with the board which features bold graphics including the quote "Well-behaved bitches seldom make history." The jackets and accessories also scream MOB with the love letter print and signature Married to the Mob lips featured throughout the line. The end result is a powerful, yet tongue-in-cheek statement about women taking charge that blends well with the spirit of women snowboarders, who are strong, stylish and independent in their own right.
Check out a video of the Married to the Mob x Burton launch dinner filmed by Karmaloop TV at: http://www.karmalooptv.com/2010/09/married-to-the-mob-x-burton-launch-dinner
For more information visit www.burton.com.

---