Back to News
Doug Works - First Vice President at CB Richard Ellis (CBRE)
September 15, 2010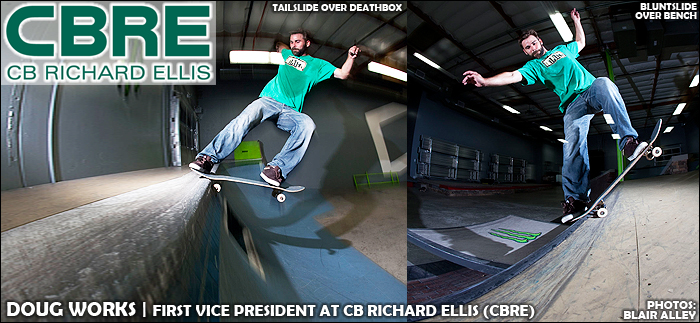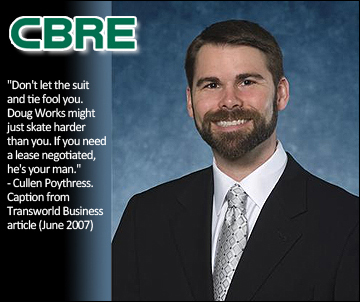 Doug Works is a First Vice President at CB Richard Ellis (CBRE), and he just so happens to skate better than most of you desk jockies reading this interview. Though the suit-and-tie routine shows itself often, Doug's "board meetings" have been known to consist of skate sessions with current and prospective clients. With endorsements from the likes of Transworld, Duffs, VOX, the Skate Park of Tampa and countless other manufacturers and retailers under his belt, rest assured Doug is your go-to commercial real estate guy for all things action sports and beyond.
Doug rolls in to talk about his road to success and how he got into the commercial real estate game. Specializing in commercial real estate around the globe, Doug provides great insight into the grand scheme of things, negotiating a lease, how the cost structure works to your benefit, and how the DIY method may not always be the best route. Before the fat lady sings, here's Doug to set off the session.

Where are you from and where have you lived?
I was born in and grew up skateboarding in Tampa, Florida.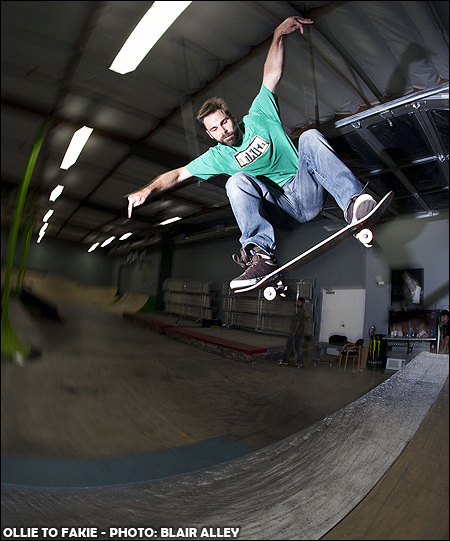 After high school, I moved to Orlando to skateboard, wakeboard and attend the University of Central Florida. After college, I drove cross-country to San Diego to continue skating, to start surfing, to start snowboarding and to attend grad school. I moved around central and coastal San Diego for several years before settling in the North County. My home is in Carlsbad now.
What got you into real estate?
I took an elective real estate class in graduate school while pursuing my MBA at the University of San Diego. I learned in that class that the field of commercial real estate provided many opportunities to be entrepreneurial and successful as long as I stayed disciplined and creative, which I have.
How did you end up at CBRE?
After I began to think of commercial real estate as a potential career, I did my homework. I began interviewing people at various commercial real estate service firms just to learn about how they started and how their journey has changed over the years. I also thoroughly researched all of the commercial real estate services companies. I quickly realized that CB Richard Ellis (CBRE) was the biggest and baddest firm which offered the most resources and a global platform. I also decided on CBRE because I had the opportunity to work with and learn from the best in the business. CBRE was the only commercial real estate company that I interviewed with. They immediately offered me a position at the end of the second interview
and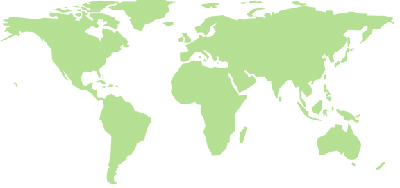 I have been there for more than 12 years now.
Why is a global platform important?
The global platform that CBRE provides enables me to be a resource for companies all over the world. Many companies have facilities in California, but I am a resource for and have assisted retailers, manufacturers, distributors, media companies, and private skateparks all over the U.S. and around the globe with their facility needs.
How do you do that from Carlsbad?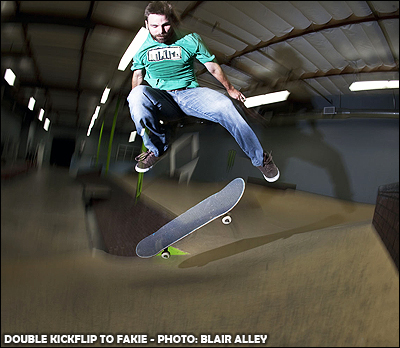 Obviously, I cannot be an expert in every market, but through the support of my team and global counterparts, I have been able to be an effective resource for companies in every market. This helps tremendously when clients like Ergo Clothing for example are looking for both east and west coast facilities. I conduct a conference call to better understand the existing and future needs of the client, and then coordinate an introductory call with my market specific counterpart, who I research thoroughly before bringing in to the mix. My counterpart then begins the legwork by making a ton of phone calls, researching upcoming availabilities and preparing a survey of available opportunities.
What happens next?
Next the client and I discuss the various opportunities with the local market expert, and then they tour the applicable properties. After that we prepare initial proposals, create leverage and the negotiation process begins. I stay in the loop throughout the process to ensure the client gets the best service and deal possible. The negotiations will lead to either a fully executed lease on a new deal, a fully executed lease amendment on a renewal, or close of escrow on purchases.
What kinds of fees do you charge for your services?
That is really the best part. When I am representing a buyer or tenant, the property owner is responsible for sale or leasing commissions. My tenant or buyer will not be responsible for any payment to me. Property owners realize that they need to budget for leasing commissions just like they need to budget for paint and carpet to fill their space. In many cases the fee is split between representatives from both sides. In some cases, if a company is not represented, the entire commission goes to the property owner's representative. Many times, a landlord will try to dissuade a tenant from hiring a broker by saying that they can provide a better deal if they do not have to pay a fee. The fact of the matter is we can provide the leverage and market intelligence that will enable us to get you an even better deal than what they offered and still collect the market standard fee.
What enabled you to infuse "action sports" into your current career?
I had been working at CBRE for just around seven years and had been skating with a lot of the guys that worked at Transworld. I was at their office in Oceanside and picked up the latest issue of Transworld Business from their front desk. I read the mag that night from cover to cover and noticed they had a page promoting the upcoming articles for the next issue. One of the articles was entitled "Negotiate a Lease Like a Pro." When I saw that I asked myself, "Who the heck did they get to write that article?" So I called Sean O'Brien who was the editor of TWBiz at the time.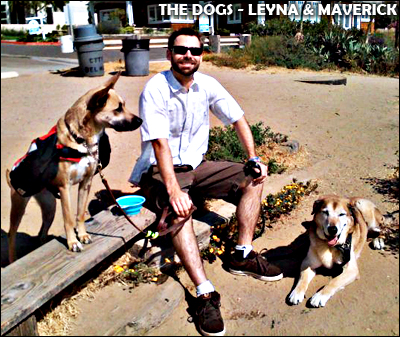 Sean told me that Mikke Pierson from ZJ and Dave Nash of Sun Diego were working on the article but they had not submitted anything yet and the deadline was looming. I then called Dave and Mikke. I asked them about the article and if I could assist. They told me that they had talked about it but really had not even started on the article itself. That is when I offered to write the article myself. In the article, I used the comparison of how negotiating a lease was like a game of poker. The article was very well received, added some credibility and enabled me to focus more on action sports related tenants than medical device companies, software companies, defense contractors and other companies that I did not enjoy working with as much action sports related companies. Subsequently, I became the go-to commercial real estate resource for TWBiz, providing articles and information related to commercial real estate.
You've now conducted a number of seminars at industry trade shows on how to negotiate a lease. If you had to narrow it down to five key points to take home, what would they be?
I am glad you asked. I wrote an article several months ago called "The top 10 things that every retailer should know before renewing a lease or entering into a new lease," and more recently presented the main content of that article at the BRA Survival of the Fittest. Those 10 items are all important and most are applicable to retail, office, or industrial locations in some way. If I had to narrow it to the top five, I would say:
1. Don't attempt to do it yourself (DIY) as you will be leaving a lot on the table and will likely cause a strain on your relationship with the landlord regardless of how good you think you are.
2. Your location will make or break your business.
3. It is crucial to think about your exit when entering a lease. Holdover and sublease language in your lease that is simply accepted will come back to bite you. Begin with the end in mind.
4. Don't expect your landlord to pay for a mini ramp or other tenant specific improvements.
5. If the space fits your needs like a glove but not your budget, do not sign the lease.
I have been releasing the article that I just mentioned in bite sized portions on the ASPN website (www.ASPNnow.org).
In what situations is the DIY method of lease negotiation actually a good idea?
DIY is great for skateparks like Washington Street and Burnside, but professional services should be left to people that perform those services day in and day out.
What is ASPN?
ASPN stands for Action-Sports Service Provider Network. It is a resource specifically developed for the industry that we just rolled out at ASR. The membership includes talented business professionals from multiple fields including accounting, commercial real estate, financial advising, insurance, law, lending, marketing and more. The website contains bios, contact info and valuable articles written by each of the members. The members have extensive professional experience in their respective fields and share a passion for action sports. We created the ASPNnow.org site as a resource that companies and individuals can bookmark and use as a reference anytime that they need a solution or have a current or upcoming business concern.
What's the most gratifying aspect of your job?
I would say it is a tie between being in complete control of my own schedule and the thrill of closing a deal. Although I work very hard and I'm totally committed to my clients, it is great to be able to schedule in "board meetings" throughout the week when the parks are empty.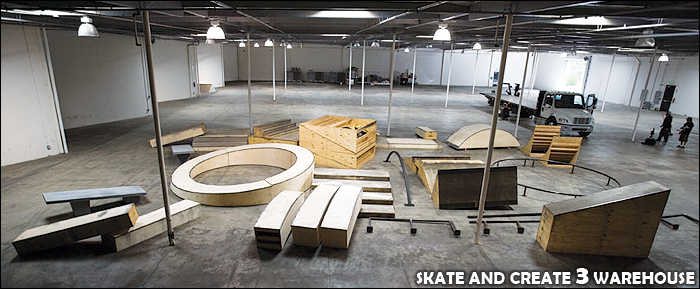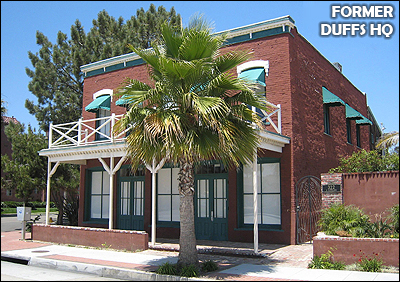 What was the most rewarding or memorable deal you've done?
When I assisted Transworld on identifying and negotiating on the warehouse for Skate and Create 3, I was very pleased with the outcome. Without going into all of the details, we were able to create leverage, convince the landlord to accommodate a rate well below market for a short term lease, and take the risk of the use with just a standard security deposit. Attending the premiere of Skate and Create 3, of course, made the deal even more memorable, but the thank you note from Transworld's facility director made it the most rewarding. I posted that note to my profile on the ASPN site and CBRE's MalakyeB2B page as well.

What was the most challenging?
Probably selling Duffs' headquarters building. It took a while but we ended up selling it at a price well above market without asking the parent company of Duffs to spend a ton of money to fix it up.
I know you are very involved in IASC, BRA and SIA. What other industry and non-industry groups are you involved in?
I have been involved with the Tony Hawk Foundation as a sponsor of their Stand Up For Skateparks Event, and I'm on the board of directors of Project Mercy, which is an organization that provides housing for impoverished families in Tijuana's poorest neighborhoods.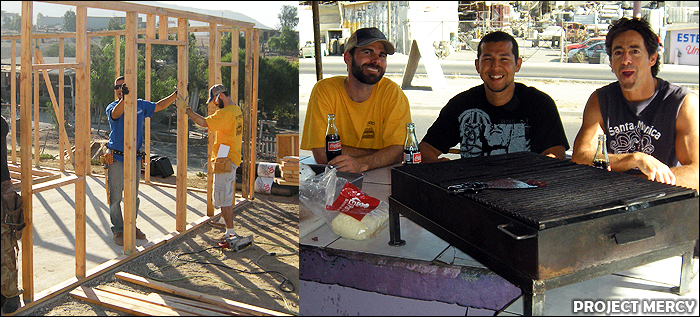 Out of all the board sports, what is your cup of tea?
That is easy. Skateboarding. I used to surf, but after a shoulder injury I realized my paddling was worthless so I had to hang up my surfboard. I very much enjoy wakeboarding and snowboarding as well, but skateboarding is my first love. I started skating in 1986, still skate at least 3 or 4 times per week, and I'm still progressing.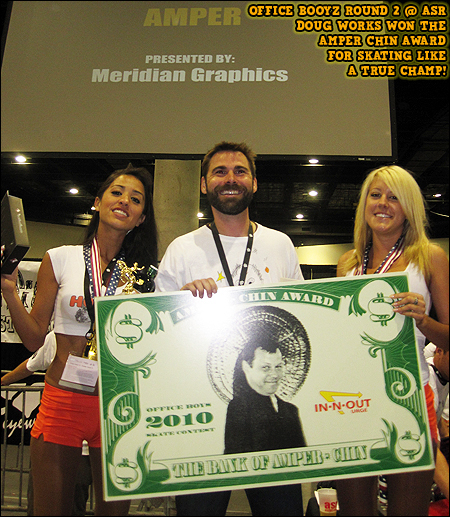 What are your favorite go-to tricks?
Anything I roll away from is my favorite at that moment! I suppose my favorites include frontside 360 ollies, late shov-its, and one-footed cess slides.

Word has it you're an Office Booyz vet, taking home the 2010 Amper Award for skating like a champ at the last ASR trade show. What got the judges so impressed?!
I don't know. You guys at Malakye are great. You put on a really fun event. I just had fun with it and pulled a few of my favorite tricks.
FAST 5:
1. Sell or lease?
It depends on the client's growth strategy. There are tremendous opportunities on both fronts at the moment in the majority of global markets.
2. Best frontside 360s: skate, wake or snow?
Front 360s are way easier when your feet are connected to the board, but way more enjoyable on a skateboard.
3. Bait or Lure?
Bait for sure. I once hooked a shark in the Keys using live bait.
4. Commercial or residential?
Is that really a question! Commercial.
5. Favorite skateboarder?
John Rattray followed by Willy Santos, Sean Malto and Eric Koston.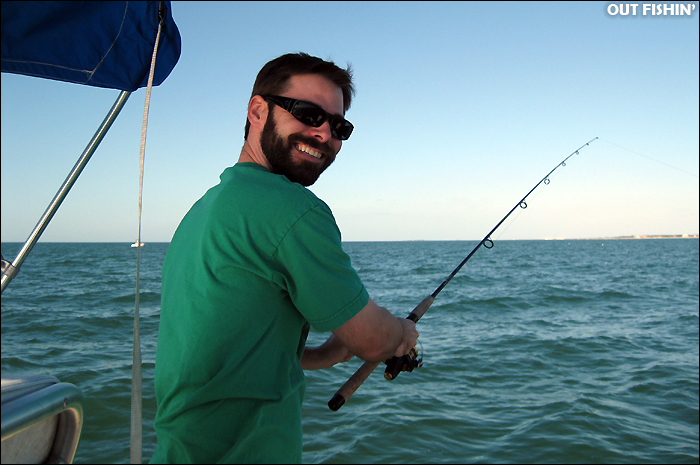 ---