Back to News
TV: Kelly Slater 9 -Time World Champ on FUEL TV Tonight
September 20, 2010
9-Time World Champ Kelly Slater and musical guest Dam Funk on "The Daily Habit"
Monday, September 20, 2010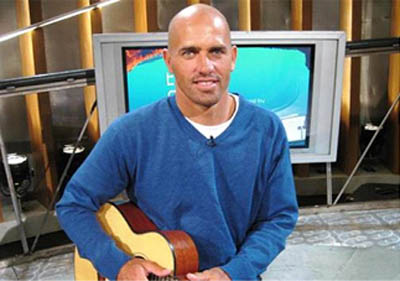 Airing Monday, September 20 at 9:00 pm Eastern Time (6:00 pm Pacific Time), Kelly Slater and musical guest Dam Funk will appear on "The Daily Habit."

Today, we kick off a solid collection of shows all picked by you, the viewers! We're starting massive with a look back at nine-time ASP World Champion Kelly Slater's return to The Habit, guest-hosted by Chris Cote. Slater takes time away from the contest scene to talk about his groundbreaking film "Ultimate Wave Tahiti 3D." Plus, today's musical guest Dam Funk brings his otherworldly space-funk to the Stride Sound Stage with a performance of the track "Mirrors." Also, Jordan Morris interviews Greg Long and the other top riders at Quiksilver's prestigious 2010 "In Memory of Eddie Aikau" contest.
Kelly Slater's sponsors include: Quiksilver, Channel Islands, Kommunity Project.
---