BACK TO NEWS
EVENT: Grom Film Festival Contest at The California Surf Festival
Transworld Surf Presents - Grom Film Festival Contest: Big Shorts from Little Groms

TransWorld SURF and The California Surf Festival invite young filmmakers to submit a short film to the Grom Film Contest: Big Shorts From Little Groms. Tell your kids, tell your friends it's a great opportunity and...
ENTRY IS FREE!
The surfing and/or skateboarding film must be 5 minutes or under. Filmmaker must be 19 years old or younger.
Entry deadline September 30, 2010.
To enter, please download an entry form at www.californiasurffestival.com.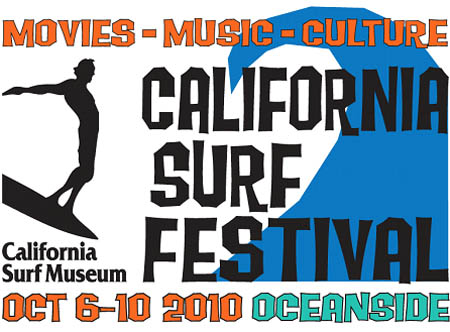 Accepted films will be screened at the Sunshine Brooks Theater, 217 Coast Hwy., in downtown Oceanside, Sunday, October 10, 2010 at 2:00 pm
The winning film will be in the bonus footage in next year's TransWorld SURF movie, shown on transworldsurf.com, placed in the new TransWorld SURF "How To" mobile app, and featured in a write-up in TransWorld SURF magazine and Web site.
The filmmaker of the winning film will be a guest on a webisode of Coté's Cube, featured on transworldsurf.com and hosted by TransWorld SURF Editor in Chief Chris Cote as well as receive a prize pack with tons of great surf goodies!
For more information on the California Surf Museum's 3rd Annual Festival October 6-10 in Oceanside, California go to californiasurffestival.com.
---