Back to News
WEB: Welcome to the Liftline
September 28, 2010
Burton Snowboards Launches TheLiftline.tv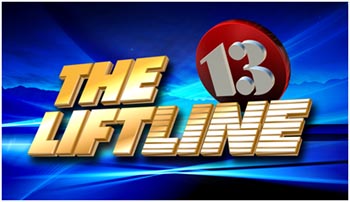 Today, riders around the world can get in The Liftline at www.theliftline.tv, the newest and most comprehensive source for Burton team news and video. The Liftline is a brand new online forum for snowboarders to connect with Burton pro riders on a whole other level, through a constant stream of new team video and editorial content.
"We thought about doing another movie, but it felt like a steady flow of fresh content might be a better way to go," says Jake Burton, Founder and CEO of Burton Snowboards. "The intent of The Liftline is to keep riders current on what our team is up to on a continuous basis. I'm sure there will be a learning curve, but it feels like a solid direction."
To cover all the best action and latest news from the Burton team, The Liftline features six different shows that will be updated as the happenings happen. Here's a quick look at the shows featured on www.theliftline.tv
• Snow Porn: Traditional snowboard action footage
• The Big Picture: A behind-the-scenes look at team photo shoots
• Bangers & Mash: Bails, crashes, falls – what it really takes to get video parts
• Wild on B: Traditional DVD-extra style content
• Ad to Fakie: Burton commercials
• Time Travel: Real-time unedited clips
The Liftline will also feature unique editorial stories, random facts, competition results, interviews and giveaways throughout the season – all focused on the Burton team. In addition, feeds from Burton pro riders' Twitter and Facebook pages along with RSS feeds from key snowboard news sites will also live here.
To get in the game, head to www.theliftline.tv and see for yourself. Welcome to The Liftline.
---