BACK TO NEWS
Industrial Profile
10/15/2010
John Freeborn: Digital Asset Manager at Black Box Distribution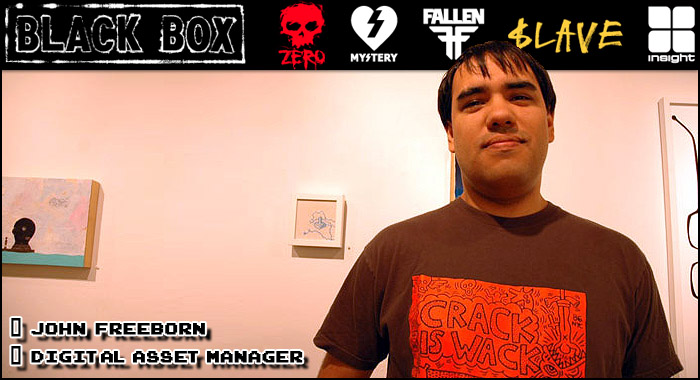 What's there to know about John Freeborn? For starters, his professional background is well established in the corporate, pharmaceutical, financial, non-profit, basketball and tourism industries. He has also taught industrial and graphic design at various universities on the East Coast. That said, why would a company like Black Box Distribution hire a guy like John given he didn't have a solid background working in action sports and lived out of state (Philadelphia to be exact)? The plain and simple truth of the matter is John had the desired skill set, experience, and the love for skateboarding that Black Box was looking for.
John is living proof that out-of-state candidates and people outside of the action sports industry do in fact get hired more often than you'd think. However, you must have the experience and specialized skill set for employers to take notice. In other words, bring something unique to the table and have the know-how to back it up. Nonetheless, John is now the digital asset manager at Black Box, responsible for keeping the websites live and active for the Zero, Mystery, Fallen Footwear, Slave and Insight brands. There's more to it than meets the eye, so grab a snack, kick your feet up, and follow John as he walks you through his journey from coast to coast.

Below: John's secret staple gun part in GoodandEvil.



When and how did you find Malakye?
I don't remember what led me to Malakye. Most likely it was being unhappy with a job, that's usually where the web search begins.
You were on Malakye for about five years before landing your position with Black Box. Were there some pretty frustrating periods during that time?
My work journey has been pretty crazy. I've worked in so many fields: pharmaceutical, financial, non-profit, basketball, tourism and more. There have been some frustrations, that's for sure. I've learned a lot from my varied experience. Most of all, I've learned what I do and don't want in a job.
Why the skate industry?
I grew up skateboarding and have always wanted to get back into the industry. During college I had my own skateboard company (Good & Evil), so it's been in my blood for a long time.
How did the opportunity come about with Black Box?
I interviewed at Black Box about 4 years ago for another position. That didn't work out, but I must have done something right.
Can you describe the cross-country interview process?
When I saw the position on Malakye.com, I emailed the general manger and we had an initial discussion. Then I did a Skype interview with someone else, and then the timing worked out for a dinner in New York. This all happened pretty fast and before I knew it there was a job offer.
Moving cross-country is a big leap of faith for you and Black Box. What made you confident it was the right move?
During my first interview years ago, I had the opportunity to talk at length with Jamie Thomas and the general manager. The interview, and everyone I talked to, gave me a really good feel for the family dynamic at Black Box. In my past experiences I've seen many places that aren't like that. It is a leap of faith for me and my family, but I'm very confident in my choice.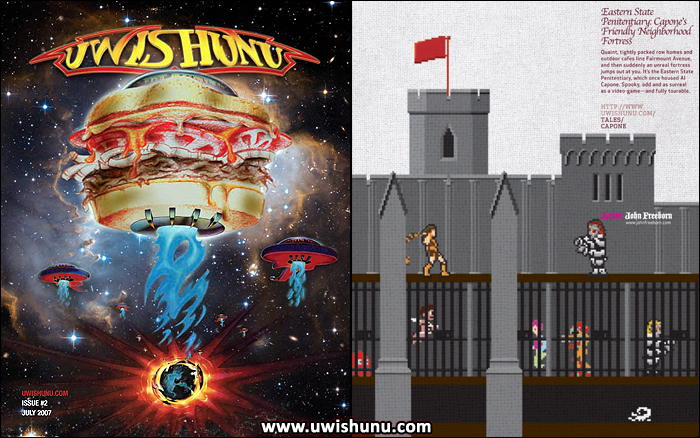 An East Coast native, you're living proof that people outside of California (and the ASI bubble) do get hired in this industry. What gave you the upper hand, and what advice can you offer people looking into jobs out of state?
I think my experience and a diverse skill set gave me the upper hand. Getting any job right now is tough, but landing one at a distance requires trust from both sides. A lot of places only want people who know that specific industry. Black Box was willing to look at my whole story and see that my skills brought something different and filled a role in a new way. My only advice is to be honest and open about what you bring to the table and what you need from them.
How's the transition treating you so far?
The transition is tough. There are so many logistics to work out. The biggest issue has been trying to sell my house, which I'm still waiting on. Other than that major problem, the weather in California is amazing (as advertised) and I've jumped into work with both feet. Having a skatepark in my office isn't too hard to get used to and everyone at Black Box has been helpful.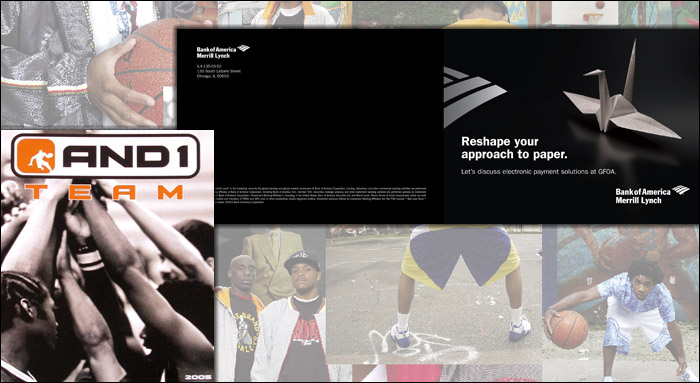 What's it like moving from companies such AND1 (basketball) and Bank of America (corporate) to action sports?
AND1 was similar in a lot of ways. It was a start up that grew to international influence and I see many similarities in the vibe of the office and youthful energy. Bank of America (and other corporate work that I've done) is so different that it's hard to even compare. It's really a different world. Corporate work has paid my bills for a long time, so I don't want to put it down in any way. There are a lot of talented people who work in big offices (who ride skateboards) and are passionate and serious about design and communication. I'm very happy to be making the change and to be part of something that I know and love, like skateboarding.
What's your day-to-day like as digital asset manager?
My day to day is a balance of keeping the current site alive and active, while trying to keep an eye on the future. This is not an easy task with five brands and multiple efforts going at any given moment.


Are you responsible for all the brands under Black Box (i.e. ZERO, Fallen, Mystery, $lave & Insight)?
Yes, I am involved with all the brands. Black Box is a busy place.
From a business perspective, what are the latest opportunities to take advantage of in the digital world?
The digital world is full of amazing possibilities and with great content (which Black Box is full of) there are tons of fun and interesting ways to spread the message. Mobile is the obvious one, but there are many.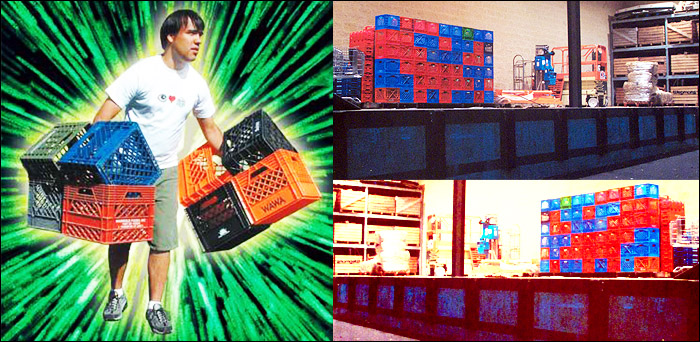 What plans do you have for Black Box in this regard?
I can't say too much on this except that we intend to be where the audience wants and expects us to be. I have crazy ideas sometimes, so we'll see where those mesh with the Black Box mission.
Are there upcoming projects you're excited about?
I'm really excited about everything going down. With five brands there's always something. I think the upcoming Zero video, Cold War, is gonna be something special.

Before Black Box, you taught industrial and graphic design for nearly 10 years at schools in Philadelphia including the University of the Arts and Art Institute of Philadelphia. What did you enjoy most about teaching? What will you miss?
Teaching is a hard job, but it seems that my temperament of patience is a good match. I will miss some aspects of teaching. It's always rewarding to see someone learn and grow. Sometimes it's the kid you don't expect; that's always a nice surprise. Teaching taught me how to work with a really wide variety of personalities and how to handle myself in front of a large group. Plus, teaching forces you to stay on top of your skills and the new software.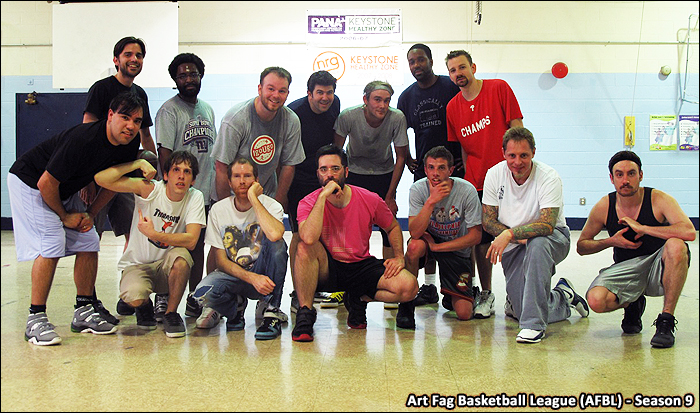 Back in Philadelphia, you created the art gallery, SPACE1026, and the AFBL (Art Fag Basketball League) which drew more than 100 players and is still going strong 10 years later. That is a really good demonstration of community involvement and creating community. Do you have plans to do something similar in your new home town?
Right now I have my hands full with moving and the new job. I'm trying to limit external stuff for a little while. I'm sure I'll find my way once I get settled in. I'm an organizer by nature, so I'm sure a West Coast wing of the AFBL could happen. The art side is always brewing some ideas, but right now I have to keep the priorities straight. This is not easy for someone like me!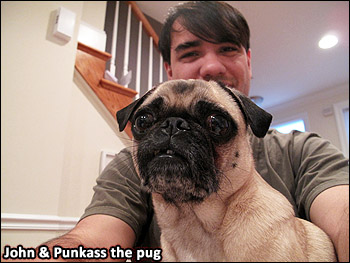 FAST 5:
1. Lakers or the 1026ers?
1026ers win every time...in turnovers!
2. Notorious B.I.G. or 2 Pac?
I'm old school, so Geto Boyz. I did like 2 Pac when he was in Digital Underground.
3. Geno's or In N' Out?
Never been a Geno's fan. I'll take IN-N-OUT.
4. Call of Duty or Halo?
Again, I'm old school, so Pitfall or Skatefall!
5. Pen or Pixel?
Double fist it, pen in one hand and mouse in the other.
---