Back to News
David Ingemie, President of SIA
December 15, 2010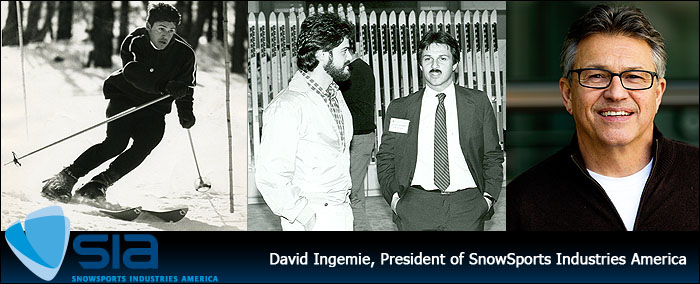 In late January 2011, more than 15,000 people will participate at the SIA Snow Show in Denver. Little may they know, this show has been the life work of David Ingemie, the president of SnowSports Industries America (SIA). David's tenure began at SIA before some of us were even born, and for more than 30 years David has played a pivotal role in developing SIA into the organization we know it as today. SIA is a non-profit association that puts on the only national ski and snowboard trade show, and it also produces valuable market information for its members. The goal of SIA is to create and drive programs that increase participation in the sports which are the livelihood of its members, lobby on Capitol Hill for the betterment of the industry, and so much more to maintain the health of the industry it serves. David has been working to grow snow sports for the better half of the century, and much of his work has laid the foundation for the industry we know today.

Circa 1969, you're a young man beginning your career in marketing and public relations at Wachusett Mountain Ski Resort. A few years later you make a jump to become the Executive Director of the Mt. Washington Valley Chamber of Commerce. What inspired your move from a ski resort to a government / public service organization?
The move was inspired by Jim Driscol, who became my mentor. I met Jim as I was teaching his kids to ski. He suggested that I look at working for a company/association with a board of directors so I could gain valuable business experience. He was very right. He was also instrumental in helping me when I moved to SIA from Mt. Washington Valley Association.

How did you then become marketing director and eventually president of Ski Industries America, now SnowSports Industries of America?
It is a pretty long story, but I was first asked to apply for the job in 1975 but was not interested. But after a year or so, I was ready for a change. Low and behold, upon returning from a short vacation with my young family, there was a message from a very close friend of mine, Jim Branch, the head of Snow Engineering at the time, a highly respected consulting firm in the resort side of the ski Industry. He told me that I would be perfect for the job and the job would be perfect for me. I guess he was right.
I was very lucky to work for Doc DesRoches, who made SIA a really strong organization. The work he did made it possible for SIA to get into marketing the sport and allowed me, when he retired in 1981, to build the association to what it is today from the foundation that he developed.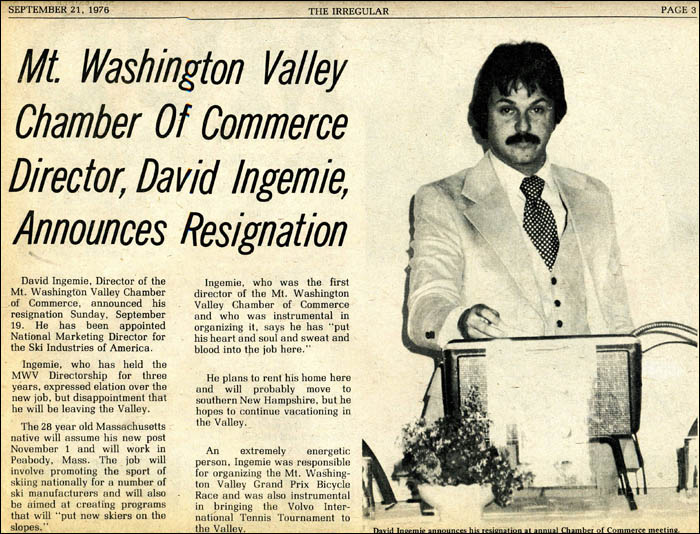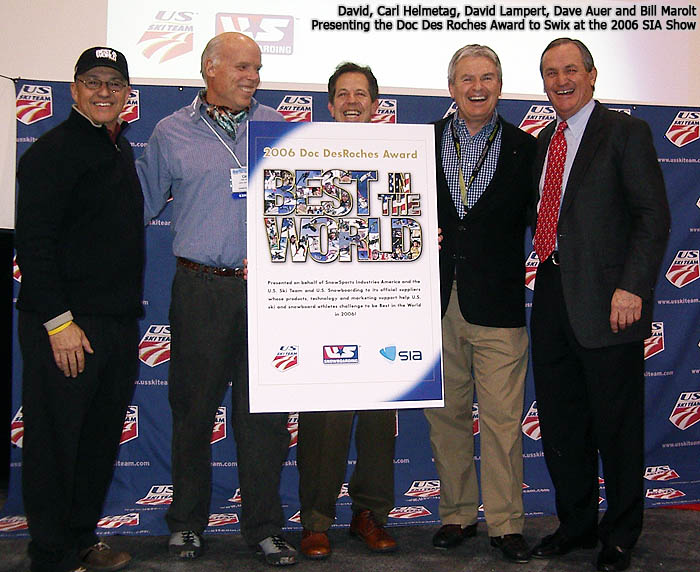 Over the next 14 years of your tenure, a revolution took place at ski resorts. The godfathers of snowboarding created something new and resorts began to welcome snowboarders. What was that phenomenon like from your position?
It was very interesting and I saw it as a major element toward getting more people (kids) involved in our industry. I liked, to a degree, the ski vs. snowboard demeanor that evolved. It matched the anti-establishment vibe that youth, in every generation, express to other issues in the world, be it clothing, music, politics, etc. It was real.
Behind the scenes, another major change materialized in the business of snow sports and the modern SIA was born. What was your role in that transformation?
I like to think I played a big role, but it was definitely way more than me. I may have facilitated a number of meetings and engagements between ski and snowboard, but I think that the key players like Jake Carpenter, Brad Steward, Dennis Jensen, Tom Sims, the Morrows, TransWorld publications on the snowboard side, and the SIA Board at that time including Bob Hall, John Stahler, Gordon McFadden, Ned Post, and many others involved in committees and the industry, did the heavy lifting by embracing snowboarding and working to keep the industry together. While we did a good job keeping skiing and snowboarding together, we did not do the same for the outdoor element; they started their own organization and show.

In hindsight, was it the right move?
Clearly from a snow sports industry perspective, be it supplier, resort or retailer. It kept snow sports young, vibrant and fun.
In 2002, Buffy Filippell wrote an article on TeamWork Online about making you compete and interview for your position in the new organizational structure. What is your most notable memory from that process?
I would say that Buffy is the best interviewer I have ever been interviewed by. She was organized and she dove deeply into my responses to make sure that the answer was not me just saying what I thought she wanted to hear. She was, and I bet still is, the most thorough.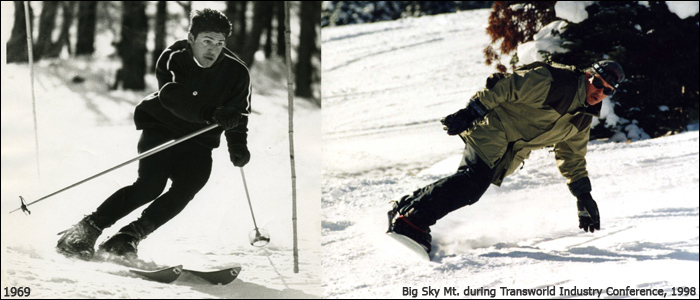 Can you provide a sense of scope of how far and wide your responsibilities reach within the snow sports world?
It varies by the day and the topic. It's all about the members of SIA, I work for them, and that can be for advice on research, marketing, HR, production, government affairs, insurance relationships, whatever. I really don't have the power/authority to do much without board direction or approval. The SIA staff and I provide our board of directors with the information and options regarding the direction we need to go, but the final approval is up to them. Day to day, I talk with people in all aspects of the industry. I hear their successes, issues and advice. I work to connect the dots in the industry and make connections.
You work with a wide variety of people and personalities, ranging from independent, DIY people within the snow sports industry, to industry titans, politicians and too many stops in between to mention. What is the trick to creating winning situations with so many different people and agendas?
Listen! Be prepared to respond to the question, demand, complaint or whatever. One of our successes at SIA is that we don't talk just to hear ourselves talk; we talk about the issue. We try to back everything with facts and or research. Sometimes we just don't know the answer, but we always go full out to get an answer for them. I also think we do a good job of representing and explaining all sides of an issue so that everyone sees the pros and cons before passing judgment or making a decision.
Does that make settling an argument between your kids feel easy?!
NO! Sometimes they don't listen and sometimes I don't explain everything. Though, it is one time I really have the authority.
What is the make or break challenge of the snow sports industry today?
I think there are several, but increasing participation and getting more people on snow more often is the key one because if we don't increase or at least keep our participation levels, suppliers, retailers and resorts will either consolidate or go out of business.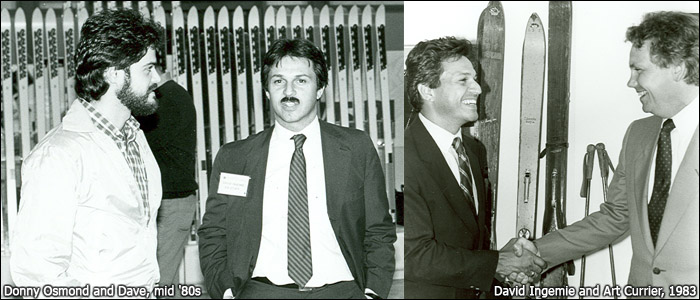 What's the solution?
The industry needs to work together (easier said than done) to market the real attributes of snow sports, such as it is a good family activity, it is healthy as you are outdoors in the fresh air and very active, it is good for all ages, etc. We need to get the message out not just to our current customers but to potential customers. Programs like Learn to Ski & Snowboard Month, Winter Trails and the number of passport programs available are a good start.


Mountains don't move, so SIA's Snow Show moved to them. Is one show enough to know it was the right move?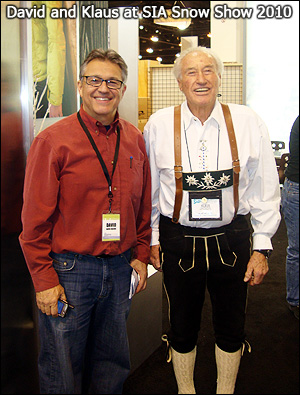 It is hard to make that conclusion on one show, but when you tie in the economic climate of last year and how the show turned out (increase in attendance and the on-snow demo), I would say we are on the right track. Judging from the increase in additional events and exhibitors so far for this year, I would say others think so too.
What is new and exciting for this year's Show?
The Denver Big Air events the two days prior to the show: Tuesday Big Air Ski and Wednesday Big Air Snowboard. We are expanding the Trend/Fashion Shows; several resort associations like Ski Utah, Ski PA, and Ski NY are hosting regional breakfasts for resorts, suppliers, reps and retailers from their state; we have a Reclaim Project sponsored by 686; Ski Channel is hosting and producing an Indie film Festival; Masterfit and Mechanics workshop will be doing a light version of their programs the day before the show; along with many more things added almost on a daily basis.
What is the most important thing you do that people might not realize?
I think one thing that people do not realize about SIA is that we are more than just a trade show. We are a member owned trade association that works for our members, providing programs and services that will save them time and money and ultimately get more people on snow.
As for me, I try to keep perspective of the issues at hand and try to look at how these issues effect the big scheme of things. I deal with people on every level. I reach out to the industry on a consistent basis. I try to stay on top of what is happening with the family owned shop in Texas, to the sales rep in Southern California. I do my best to support staff and others in the industry that are trying to grow in the industry. I make connections and give advice when I can. I wouldn't be in the position I am in today if it wasn't for people that supported me, so I do my best to do the same.
You've now been in the snow industry for nearly 40 years. What was your biggest challenge and accomplishment to date?
Keeping snowboarding and skiing together, moving the show dates to January, moving the show to Denver, and the merging and demerging of NSAA and SIA as USIA.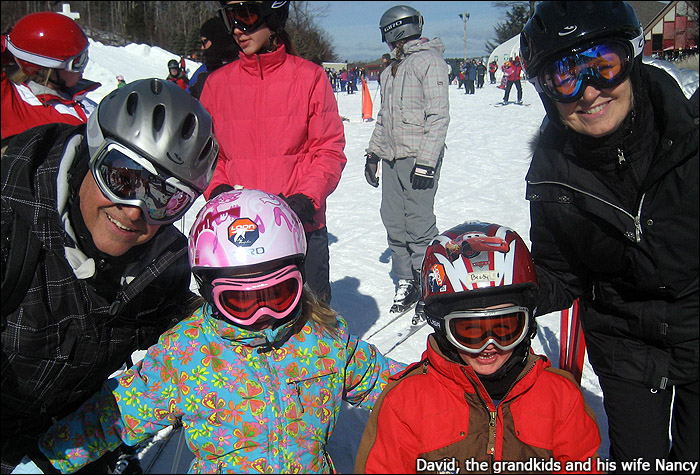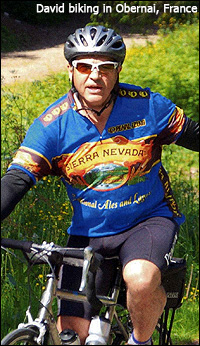 Off the clock: What are you up to in your spare time? Do you have any?
I try to spend time with my family (never enough), I ride my road bike about 2,000 miles a year, play some golf, spend time working in the yard, and then do as much on-hill skiing or riding I can.
Please complete this thought: "If I wasn't the president of SIA I would…"
I would love to be running a supplier company or a small ski area/resort. When I retire I would like to work for a nonprofit like Habitat for Humanity or for a snow sports program like YES (Youth Enrichment Services) as a volunteer.
It's still very early in your career, but what do you want your legacy to be?
He worked his tail off to keep the industry together.
Fun with the Fave5:
1. Day on Capitol Hill, or day on "The Hill"?
The hill
2. Coffee or tea?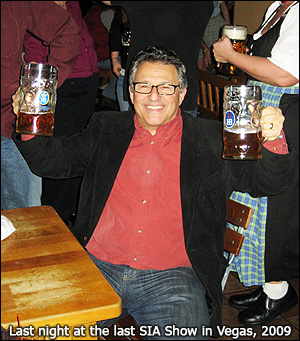 Tea in the morning and mocha in the afternoon, if I can sneak one. SIA staff doesn't let me drink coffee.
3. Winter Park or Shawnee Mountain?
Both, depending on the day.
4. Gym or trail?
Trail whenever possible and the gym when necessary, which is often.
5. Opening night party, or event wrap-up party?
Do I really need to make a choice since I like to party?
---