Back to News
Leslie Feibleman: Newport Beach Film Festival
December 1, 2010
Q&A with Leslie Feibleman; Newport Beach Film Festival's Director of Special Programs & Action Sports Film Programming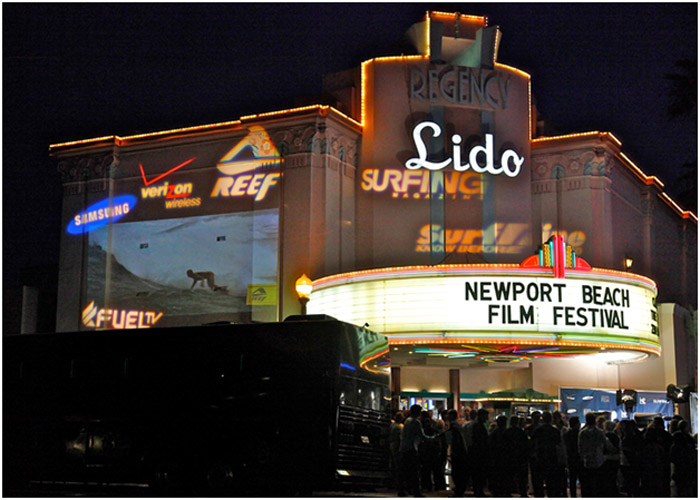 The Newport Beach Film Festival (NBFF) featured action sports films since its inception. In 2005, the NBFF formalized action sports films within its festival with the launch of the Action Sports Film Series (ASFS). Filmmakers of all backgrounds, from iconic to no-name, have a chance to be featured in the ASFS. Read on to see where ASFS is headed, what to expect this year, and find out more about the submission process.


(NOTE to filmmakers – to submit your film, go to: http://www.nbffaction.com/ to learn more, and to submit your film go to: https://www.withoutabox.com/login/1249)

Action sports films have been featured at the Newport Beach Film Festival since its inception. When was the Action Sports Film Series created, and why?

Following successful premieres of Step Into Liquid, Riding Giants and our curatorial debut of the Beautiful Losers: Contemporary Art and Street Culture skate film series at the Orange County Museum of Art in 2005, the Newport Beach Film Festival launched the Action Sports Film Series (ASFS) with the vision of creating a premiere destination to celebrate action sports films, filmmaking, culture, art, design, fashion, music and lifestyle. With the Festival's optimal location in coastal Orange County (the epicenter for a thriving action sports industry and home to international surfing contests, surf museums, skate parks and the legendary surf spot 'The Wedge'), the spontaneous formation of the series felt natural for the Festival and the local community. With the ASFS, the Festival seeks to spotlight independent action sports films, filmmakers, visionaries, environmentalists, entrepreneurs, artists and designers who have shaped the action sports culture and cultivated its progression with their innovation, energy and creativity. Each year, the Festival brings together filmmakers, artists, musicians, athletes, actions sports industry professional, celebrities, the media, and filmgoers from around the world to experience intoxicating action sports filmmaking on the big screen.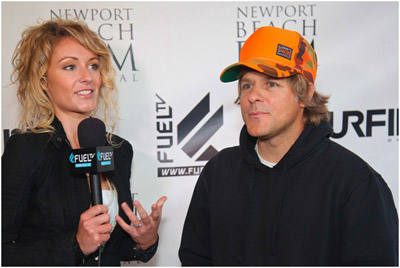 What is the future vision for the Action Sports Film Series?

Together with our key partners, ChopShop, FUEL TV, Verizon/Samsung and ASG, the Festival seeks to expand its reach to a larger audience and engage new action sports filmmaking talent, brands, athletes, artists, industry gurus, celebrities and non profit organizations into all aspects of the event. The Festival seeks to bring the ASFS to the next level by integrating exciting interactive music, fashion, art, multimedia and educational experiences into the mix.
Within action sports, there are already many awards ceremonies within each sport that honor films and filmmakers. Is there synergy, or is there opportunity for synergy, between what the Action Sports Film Series will be doing and what the other organizations are doing?

Synergy rules!! The Festival has plenty of collaboration, participation and sponsorship opportunities for companies and organizations through action sports awards programs, event hosting, popup stores, musical performances, and private VIP lounges. We welcome new ideas and love to create unique experiences for our filmmakers and attendees. Currently, the NBFF honors filmmakers with Jury, Audience and Outstanding Achievement in Filmmaking awards. Also, through our Community Outreach program, the Festival gives non-profit organizations in the action sports industry an opportunity to partner with the NBFF and co host a screening or event. The Festival has partnerships with Surfrider Foundation, Surfing Heritage Foundation and Athletes Recovery Fund.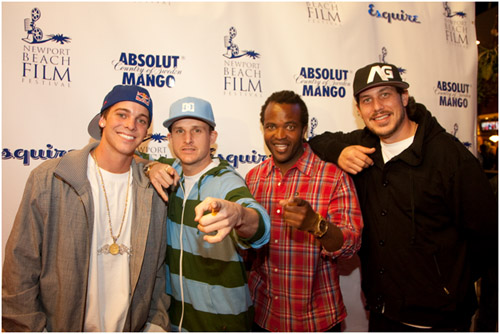 What type of films and categories are featured at the Action Sports Film Series?

The Festival ASFS features a wide spectrum of films, international in scope and diverse in style and subject. Each year the NBFF Action Sports Film Series showcases feature-length narratives, documentaries, short, animated, experimental and student films, as well as episodic pilots, music videos and PSA's. Core surf, skate, ski snowboard and motocross films share the slate with films that are peripherally related to action sports and fall into the 'hybrid' or 'crossover' categories. The Festival also programs films that explore other themes such as environmental, human rights, the arts, music, peace, unity and other concepts threaded into action sports cinema. Films range from low budget independent to multi million dollar productions. In 2010, the NBFF embraced the latest technology with its screening of Ultimate Wave Tahiti – 3D, the Festival's first ever showing of a 3D surf film.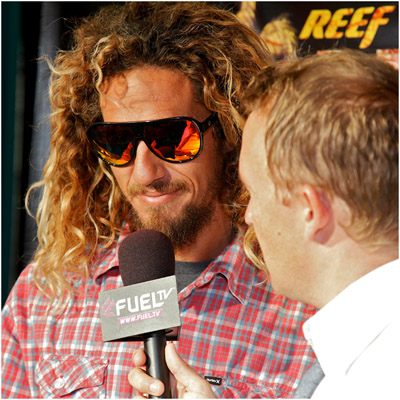 Are all films being debuted for the first time? Or does it include some films that are already out?

The Festival presents World, North American, U.S. and West Coast and OC premieres of action sports films, as well retro screenings of classic surf and skate films. The Festival continues to shine as the ideal location for filmmakers to launch national and international tours of their new film or as an essential Southern California stop on the circuit.
Can any filmmaker submit a film for consideration?

Yes, the Festival accepts submissions from both amateur and professional filmmakers from around the world. Films must be in English or have English subtitles and meet the technical requirements outlined in our entry form instructions.
(NOTE to filmmakers – to submit your film, go to: http://www.nbffaction.com/ to learn more, and to submit your film go to: https://www.withoutabox.com/login/1249)
Does a no-name film stand a chance of being debuted at the Action Sports Film Series?

Absolutely, the Festival loves to discover talented emerging filmmakers and give them the big spotlight and a potential launch pad for their filmmaking careers. The NBFF keeps an eye out for breakout performances, both in front of, and behind the camera. The NBFF aims to introduce audiences to new voices, captivating footage and fresh perspectives from filmmakers across the global community of action sports. The Festival provides fabulous opportunities for independent filmmakers to connect with new audiences, the media, action sports industry professionals and mainstream Hollywood in a casual, chill coastal setting. The Festival's interactive, industry-focused atmosphere offers filmmakers a chance to explore new avenues for collaborations and potential distribution opportunities. Teen filmmakers can submit their short films for a chance to screen at the Festival's popular Youth Film Showcase presented by Volcom.
How does the selection process work?

The Festival's film review committee and programming team reviews each submitted film carefully. The Action Sports programming team makes final selections. The Festival seeks films with compelling storylines and films crafted with magnificent artistry and strong technical skill. Films infused with originality, passion, amazing cinematography, editing and music especially stand out. The Festival aims to curate a balanced program that represents a wide spectrum of subjects and geographical regions of the world, diverse in style and budget, from raw primitive to polished cinematic forms. Similar to filmmaking, programming is an organic process. The NBFF selects films that appeal to our action sports core following, as well as a mainstream, multi-generational, multi-cultural audience. Producing a film festival is definitely an extreme sport.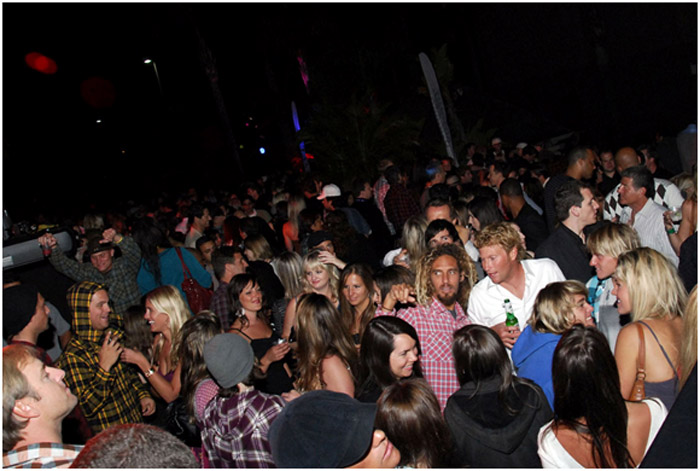 What can people expect to see and experience at the event this year?

The 2011 Newport Beach Film Festival Action Sports Film Series will feature exciting film premieres, filmmaker Q&A's, filmmaking seminars, rocking after parties, pro athlete appearances, red carpet arrivals, autograph signings, art shows, action sports industry networking events and strong participation of action sports brands and media. The Festival events offer filmmakers and attendees a place to experience action sports cinema, culture and lifestyle in a casual, coastal location with an energized creative vibe, an international, grassroots feel… an event completely fueled by passion, adrenaline and art… definitely a total blast!!!
12th Annual Newport Beach Film Festival
April 28 – May 5, 2011
www.NewportBeachFilmFest.com

---