BACK TO NEWS
EVENT: Lightning Bolt Opens Flagship In Venice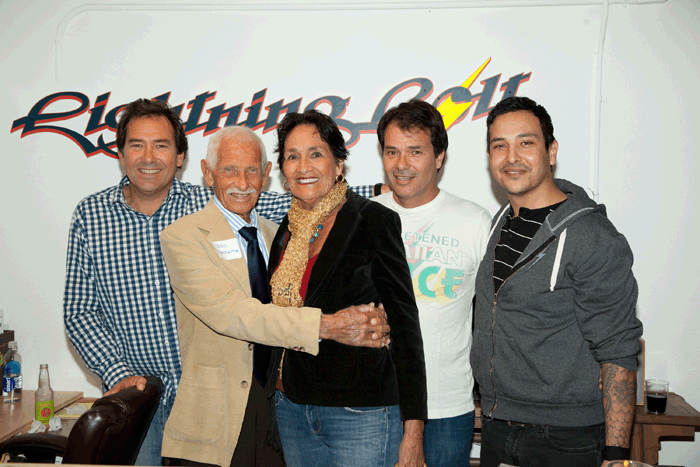 EVENT: Lightning Bolt Opens Flagship In Venice
In anticipation of its 40th anniversary, Lightning Bolt officially opened the doors to its first ever flagship store in Venice, CA on Tuesday, December 7 2010. To celebrate the opening, Lightning Bolt President and surf veteran Jonathan Paskowitz hosted a VIP celebration with industry veterans, locals and groms in attendance, including Jonathan's father surf legend Dorian "Doc" Paskowitz, Kinka Usher, and Norman Ollestad.
The Lightning Bolt collection is available globally in surf and specialty retailers; however this is the first stand-alone branded shop since the original store in Honolulu during the '70's. The Lightning Bolt store is an industrial space showcasing Lightning Bolt tees, shorts, sweats and surfboards. While shopping,
consumers can enjoy the nostalgia photos and posters from the early days when Lightning Bolt was first launched in Hawaii in 1971.
The opening celebration included nostalgia surf video and a Surf Taco Truck dolling out tasty tacos to the crowd. Party revelers were gifted with DAKINE backpacks filled with BOLT, Waialua Soda Works, and Rockstar product as well as offers from Freestyle Watches and Transworld Magazine.
"We are very proud to have a Lightning Bolt shop here in Venice and to show people the Aloha spirit of the original brand. The surfboards from Rory Russell and Craig Hollingsworth looked awesome and were a big hit. The party was great and now we're ready to officially open our doors on Monday, December 13th.
Store address: 1510 Pacific Avenue, Venice Beach, CA 90291 (310) 399-3737
Store hours: Monday – Friday 10AM – 5PM, Saturday & Sunday 11AM – 4PM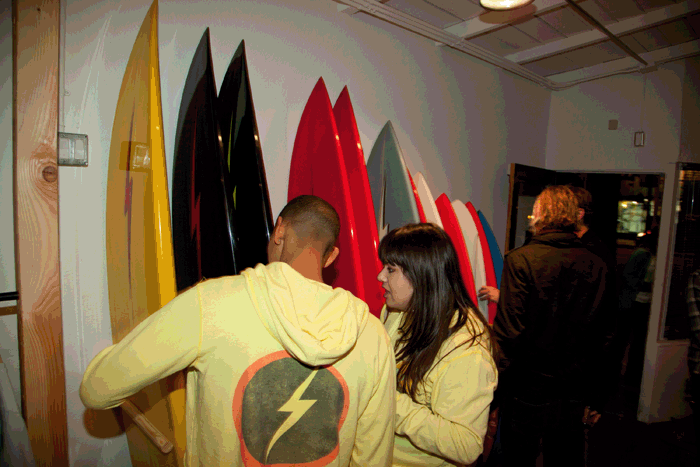 Lightning Bolt, originally founded in Hawaii in 1971 by Gerry Lopez and Jack Shipley, is a collection of men's and women's apparel inspired by both original and modern concepts of the world of surf. Lightning Bolt's fashionable and functional collection offers various styles created by a young and experienced team of designers who are inspired by the true spirit of soul surfing and its riders' lifestyle. Portuguese textile group, TMG-SA, and surf veteran, Jonathan Paskowitz, have partnered to re-establish Lightning Bolt in the United States. Lightning Bolt, "A Pure Source." For further information, please visit www.lightningbolt-usa.com.

---