Back to News
Wake: Slingshot signs Oli Derome to the Global Wake Team!
February 2, 2011
Slingshot signs Oli Derome to the Global Wake Team!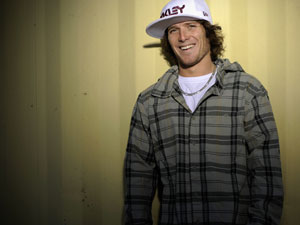 Slingshot Sports, FIRST IN FLEX WORLDWIDE, is proud to announce we have signed Olivier Derome to a three year sponsorship agreement. He will hold a position on the Global Wake Team in the 2011 – 2013 seasons.
Canadian National, and the newest member of Slingshot Wake, Oli is the FIRST Pro Canadian Rider to ride true FLEX. "I'm very excited to be part of the Slingshot family! The vision expressed by the team and the company pushes in the same direction as mine, making me feel right at home with one of the industry's most progressive companies! I'm looking forward to the upcoming season and all of the new things that will be part of it!", Oli told us yesterday.
Already showing off his stellar wake riding talents on the 2011 Slingshot Recoil, Oli will without a doubt represent the brand well. Our Wake Brand Manager, Wade Wagley, smiled as he talked about the awesome news. "With a very impressive performance on the Pro Tour in 2010, and undoubtedly being one of the most stylish rail riders we've seen, Oli has had our attention for quite some time now. His passion for wakeboarding on and off the water and extremely positive attitude is inspiring, and we proudly welcome him into the Slingshot family". Oh Canada!
Stay tuned. There's more excitement coming from Slingshot soon…
---