Back to News
B$Z: Berma Clothing Releases Spring '11 Catalog
April 4, 2011
Berma Clothing Releases Spring '11 Catalog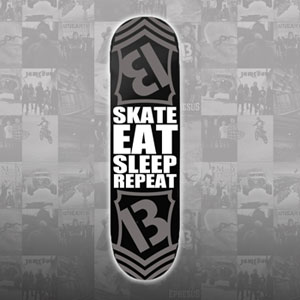 As of this past week, Orange County action sports brand BERMA released its Spring 2011 catalog. As an eco-friendly brand the catalog will be distributed virally online with only a select amount of copies put to print. Being Berma's third year fully operational (established in 2008) they were able to include a wide & large variety of product for this upcoming Spring season. Being a versatile Action Sports brand, their products reach out not only to the action sports community but the music community as well in hopes to crossbreed the action sports & music world.
"Our products not only sell to the fans of the action sports world, but also due to our band sponsorship program we were able to expand out to kids and adults in the hard rock/heavy metal community who before wouldn't have been caught dead wearing these clothing brands," Said James Kuhl, director of operations at Berma. "Now that we have some of their favorite bands of the scene wearing the gear, it now enables them to look at the brand as something acceptable to wear."
Berma's spring line is the result of feedback from sponsored athletes, bands, retailers and the everyday joe who purchased the product. From surveys of what customers all liked and didn't like, to what they would love for the brand to put on a shirt, gave Berma the know how and inspiration for the Spring collection.
Current retailers of the brand will see an increase in sales over the spring/summer seasons as the brands involvement with festivals and other events is surely to bring a wider audience up close and personal with Berma. Such events as Rockstar Energy Drink's Mayhem music festival, sponsored band UNEARTH (metalblade records) will be headlining the festivals Jagermeister stage for the entire tour. With Berma's involvement in these events the brand will now be accepted in new markets honed in on selling music and band merchandise, overall broadening the exposure and sell ability of the Berma brand.
Current Berma products, catalogs and family of sponsored athletes and bands are available on the brands website. To find out more and for a list of Berma social network pages, please visit http://www.bermaclothing.com/.

---