BACK TO NEWS
EVENT: Volcom BOWL – Southern Cal Shop Battle
EVENT: Volcom BOWL – Southern Cal Shop Battle
Volcom had our yearly Volcom Bowl Shop Battle which brought together 36 of its retailers from Los Angeles, Orange County, and San Diego. Everyone came together for an amazing night of bowling, beers, epic costumes, photo booth action and good times.
Of course the Volcom crew would not let costumes go unappreciated and retailers came out with intense costume themes to claim top honor. The Spyder Beach Bums and LSS Mexicans both won $100 as runner ups, and the San Pedro Surf & Sport Ravers danced away with $300 cash for best team costume ­ all the cash went straight to the bar for more beer. The vibe was amazing with smiles from ear to ear from the staff at the bowling alley to all of the shop employees who attended.
In the bowling contest, team Katin acheived a first place result, and award of $1,500. The top three finishers included:
1st Place ­ Katin 1602 points
2nd Place ­ Pharmacy (Fetus F*ckers) 1428 points
3rd Place ­ Identity (Bowling Thunder) 1234 points Electric Master Kingpin ­ EJ from Katin

To see more photos, click on through.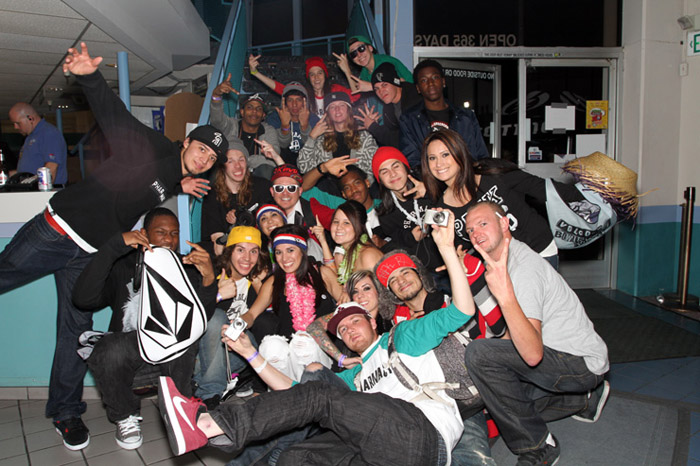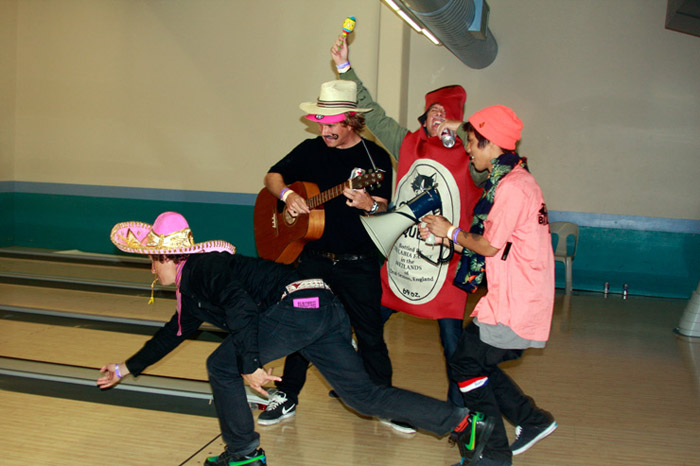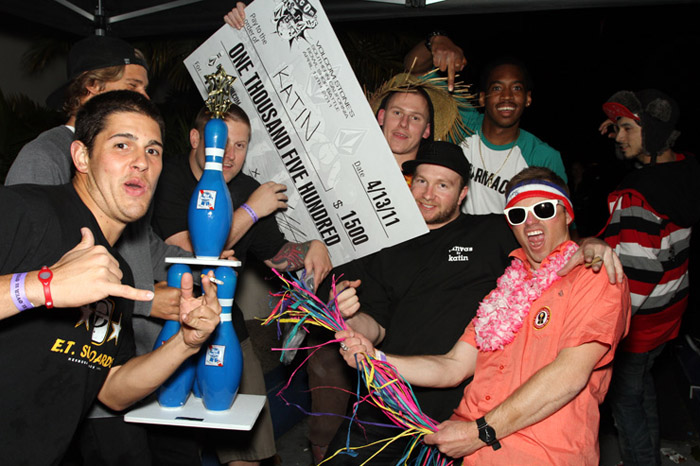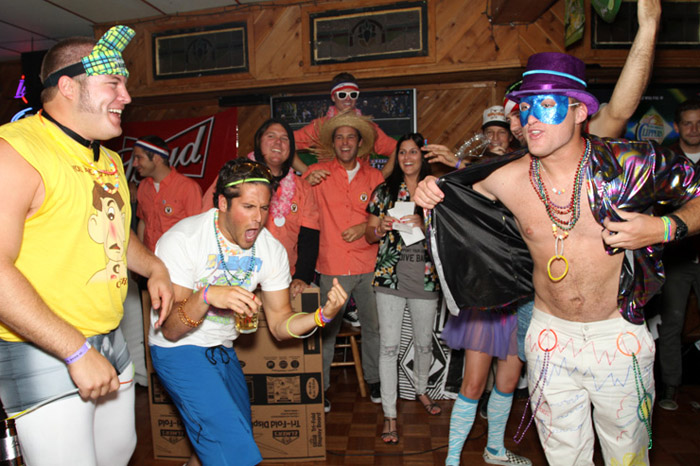 ---