Back to News
EMP: Spyder Promotes Brady Collings to Brand Design Director
May 24, 2011
Spyder Promotes Brady Collings to Brand Design Director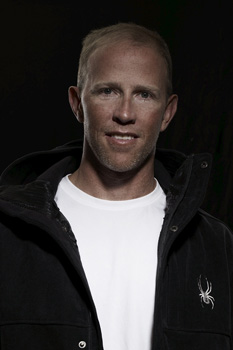 Brady Collings' keen eye for design, creative vision and determined attitude earned him the new position of Brand Design Director at Spyder Active Sports Inc., the world's leading skiwear and mountain based apparel brand.
Since starting with the company over six years ago Collings has excelled in creating and executing dynamic retail environments and merchandise design that visually speak to the authenticity, irreverence and influence of the products. He also recently oversaw the design and build of the new product showroom in Denver and the renovated headquarters in Boulder, constructing corporate environments that reflect and support the energy of the masterminds and athletes behind the iconic brand.

Effective immediately, Collings will focus his energy making sure the brand drives a cohesive brand message that reflects the new look and feel of the company while emphasizing its leadership in performance apparel as well as making sure the athletes are in the drivers seat. His responsibilities include design and development of point of sale, shop in shops, national and regional show environments, promotions and events, and working with sourcing partners and outside marketing support to carry the brand character across all mediums.

Collings reports to vice president of sales and marketing, Russ Rowan.

---