BACK TO NEWS
EMP: Boa Technology Inks Vin Connolly as Global Category Manager
Boa Technology Inks Vin Connolly as Global Category Manager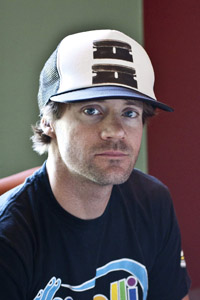 Denver-based Boa Technology, maker of the award-winning, patented Boa Closure System, is pleased to welcome back and announce the hiring of action sports industry sales veteran Vin Connolly as Global Category Manager.
"I'm excited about the opportunity to reunite with the Boa team here in Colorado," says Connolly. "Boa operates on great leadership, collaboration and passion with infinite possibilities evolving and innovating the closure business. To be blunt, I'm stoked to be back on board with Boa."

In his new role as Boa Global Category Manager, Connolly will manage relationships and sales from new and existing partners in Boa's Athletic category.

"We're thrilled to have Vin back on the Boa team," says Chuck Mason Boa Vice President of Sales & Marketing. "Vin has a great understanding of our technology, products, and culture and knows many of our brand partners extremely well. Linking all of this with his inexhaustible energy, this means even more great things in the future for Boa and our partners."
Launching his action sports sales career at the age of 16, Connolly cut his teeth as a sponsored snowboarder and tech rep for Ride, Nixon and Smith before moving on to general manager and snowboard buyer for legendary Princeton Ski Shops in New Jersey. For the last two and a half years, Connolly had served as Burton's Snowboards' The Program Sales Director, re-launching Foursquare, Forum and Special Blend to North America. Prior to his time at Burton, Connolly worked at Boa Technology for two years in Steamboat Springs, Colorado, handling sales, marketing and account services.


---