Back to News
Michael Keenan, C.O.O., Ergo
July 8, 2011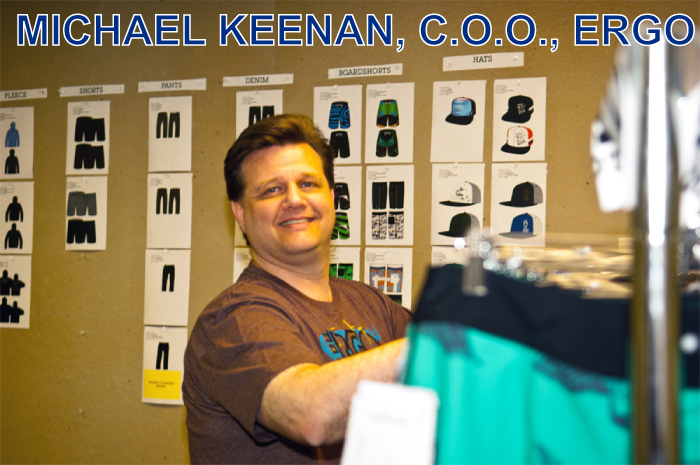 Ergo was founded on the east coast in 2005 by Pete DisPirito and Rob Sickel (learn more about Ergo here) Now six years into the game, and recently passing a major annual sales milestone, the company has brought on Michael Keenan as its Chief Operating Officer. The crew is working hard to become the next rising star of the action sports world, and believes Mr. Keenan will help them get there. Michael has worked for some of the largest and most well known apparel companies on the planet. Keep reading to find out about what Michael has been up to since joining Ergo, and what's in store for the company.
How do you like the surf industry so far?!
I am enjoying it so far! This is not my first time working in the surf/ skate market. My consulting company worked with a Hurley licensee a few years ago. At that time we sold the Hurley brand to Macys, The Buckle, Tilly's, and other specialty stores around the country.
What makes now the right time for you to launch your career in the surf apparel market?
ERGO was missing someone with well-rounded industry experience in all phases of the business to help take the ERGO brand to the next level. Rob Sickel, Pete DiSpirito, and myself hit it off from the first meeting and now I am here to help ERGO reach it's long term goals.
What are you most excited about?
The ERGO team has done such a great job and I look forward to helping them take the next steps in the growth process. It is an honor to be part of such a great organization.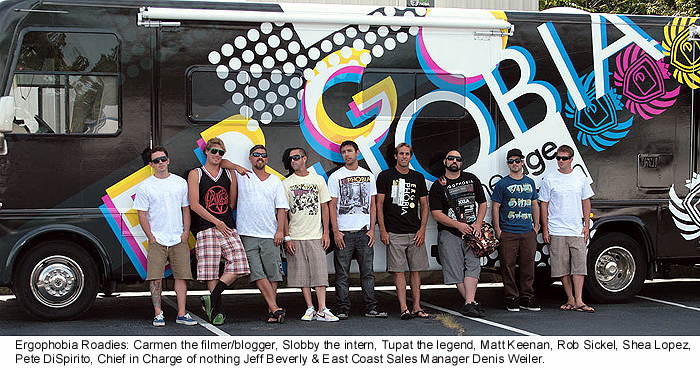 What are the most notable similarities and differences between ERGO and companies you've worked for in the past?
The core retailers are a different mindset than my Urban or Contemporary retailers from my past. Bottom line across all retailers is that the product is of great quality, and the designs are fresh enough to attract new customers into the stores and drive sales.
You amassed decades of experience in the apparel industry first as a retail buyer, and then a steady climb up through sales. What from your past experience will have the most visible and notable impact on ERGO going forward?
I have been lucky enough to work with some of the most innovative personalities in the industry. The one steady has been to keep the relationships with the stores and to fully understand each retailer's needs. We treat all retailers the same. You will see the ERGO team building stronger, lasting relationships with all our current and future retail partners. Our team will be in the stores and providing instant feedback to help our retail partner and our brand achieve their goals.
Is the scope of your responsibilities focused on sales, or will you also be involved in backend operations such as development, sourcing, production, logistics, and other similar areas?
I will be involved in building the company in all aspects. I am fortunate to have long relationships with factories, which will give us the opportunity to obtain better pricing to pass along to the retailers. We have already re aligned our Lakewood facility to handle all shipping and receiving needs. We are in the process of upgrading our systems to handle EDI from our bigger retailers. To help sustain our growth, we are in the process of signing on with a factor. So far, the results are paying off. In my short time here, we had our largest shipping month to date, collected and resolved 80% of our problem accounts, and launched a new marketing campaign with multiple media outlets that has been getting positive reviews. In addition, our team riders for both surf and skate have been getting attention... Like Albee Layer winning the first season of Innersection, David Loy on The Berrics, or the Gatorade collaboration that Kris Markovich did.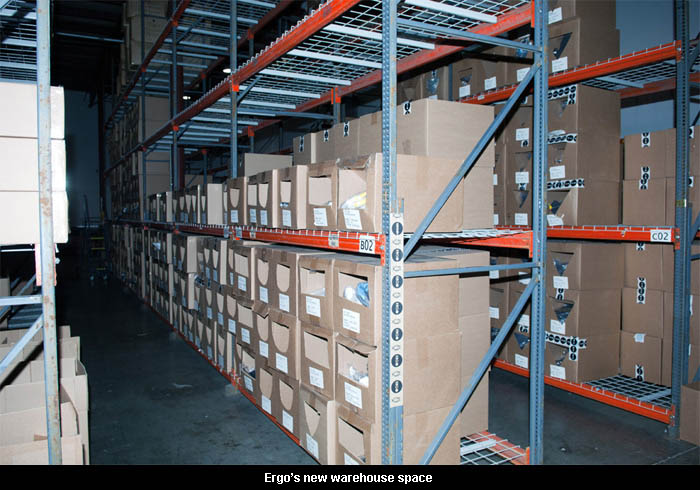 What are your top priorities in this role at ERGO?
My top priority is to help ERGO sustain our growth plan within the core market while also growing with new retail partners. As a young and growing brand, our infrastructure was not where it needed to be and we are implementing new procedures every day. We are aggressively looking to add qualified personnel that fit our brand direction while continuing to support our design team with resources that have allowed them to step it up each season with fresh ideas which has allowed ours sales team to offer something refreshing to the market place.
What challenges do you foresee coming up working in an environment with much smaller budgets than what you had access to in the larger apparel companies like Polo, Tommy, and Sean John?
Right now the co-founders of ERGO Rob Sickel and Pete DiSpirito are open to all suggestions I have presented them. They are letting me utilize my 23 plus years experience in this industry to set the companies operations up to be a major player for the next 20 years! We are committed to doing what is right for our company and our brand. Rob and Pete have allowed me to execute changes that have all been positive and helped our company hit new highs while cutting operation costs.
This seems like a situation where you'll be able to "teach" the company a lot. What do you think you will learn, or have already learned, from ERGO?
I love to teach. Kevin Morrissey who we lost this past year from Macy's always told me that if you don't teach others to do your job as well or better, than you will never grow and achieve new heights. I have learned that the ERGO team members are great listeners and fast to execute new strategies... They are also trying to get me to skate this ramp.
Do you have a parting thought to share with the action sports business world?
We have a lot of great things happening with our young brand and I look forward to meeting all of you during the upcoming trade show season. ERGO will be launching Spring 12 at Agenda in New York City and Huntington Beach, and we will also have a booth at Magic in the Slate/Ride area of the show.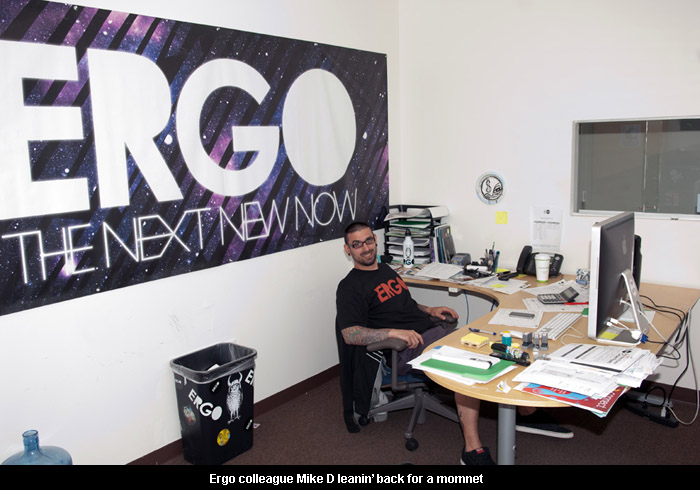 ---