Back to News
EMP: TransWorld Media Welcomes New Hire Jason Jackson
September 28, 2011
TransWorld Media Welcomes New Hire Jason Jackson

TransWorld Media, the leading action sports media and publishing company, is proud to announce the recent hire of Jason John Jackson to its sales team. Jackson, more widely known as "JJ", has been an active participant in action sports since he was little and joined Billabong six years ago, where he was the Strategic Partnerships and Events Manager.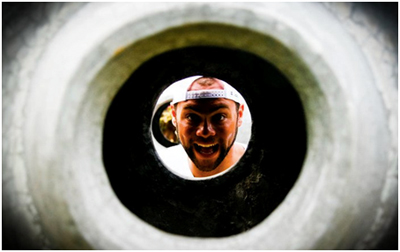 With his new role as a Sales Associate at TransWorld Media, Jackson will be focusing on sales efforts, primarily for its surf-heavy accounts, covering TransWorld's multiple advertising assets including print, digital, editorial franchised events, videos, and mobile and iPad applications.

"We are extremely excited to have someone of JJ's experience joining our team," said TransWorld SURF Publisher Charlie Anderson. "His industry knowledge, outgoing demeanor and free-spirit are a welcome addition here!"

JJ's hobbies, not surprising to his past work experience, also include surfing, skateboarding, snowboarding and traveling. He most currently resides in San Clemente, California and will be working out of the TransWorld Media headquarters in Carlsbad, where he will report directly to TransWorld SURF Publisher, Charlie Anderson.

"I am so stoked on the opportunity to work with all of my friends at TransWorld." said JJ. "It's been my go-to magazine since I picked up my first board, and I can honestly say its a pleasure to now be on staff! I'm definitely looking forward to taking the experiences I got from my family over at Billabong in addition to my love for surfing and action sports and bringing it here to the incredible world of action sports media and advertising."
---