BACK TO NEWS
EVENT: Heli-Ski Open House at Beverly Hills, Calif. North Face Store
Heli-Ski Open House at Beverly Hills, Calif. North Face Store
World renowned Mike Wiegele Helicopter Skiing operation out of British Columbia, Canada is having an open reception and presentation at The North Face retail store in Beverly Hills, Calif.
The event, taking place Sunday November 6th from 7pm – 10pm, is open to anyone interested in learning more about Mike Wiegele's operation. The event includes door prizes, complimentary appetizers and refreshments, and perhaps best of all an opportunity to enter a contest for 3 FREE days of heli!
We can't say no either. Here is the address and see you there!
The North Face Store
423 North Beverly Dr.
Beverly Hills, Ca. 90210
800 661 9170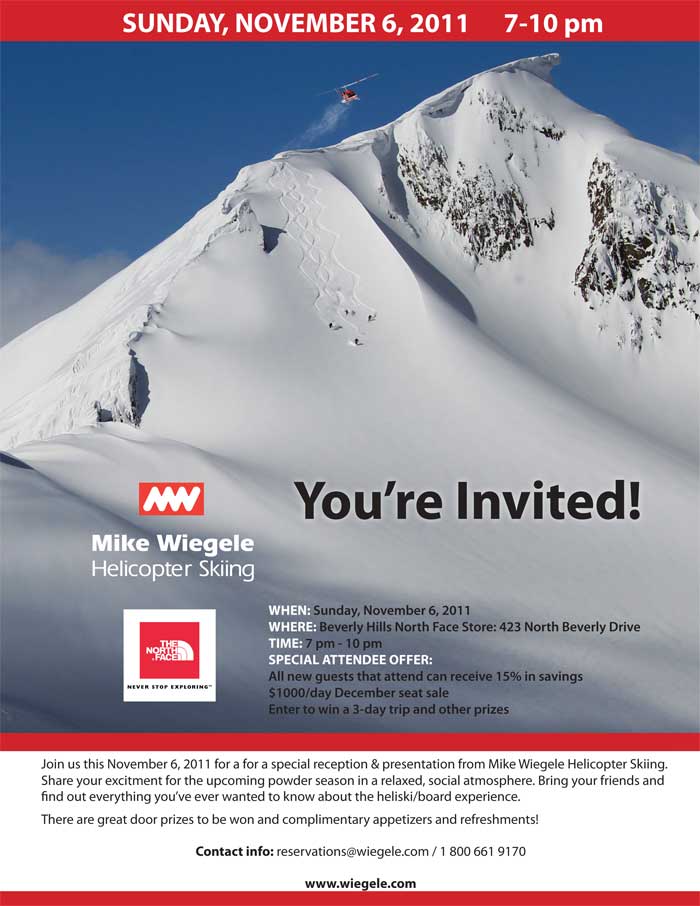 ---