BACK TO NEWS
Industrial Profile
11/16/2011
Justin Reyes, Sales Director Alife Footwear
Justin Reyes, Sales Director Alife Footwear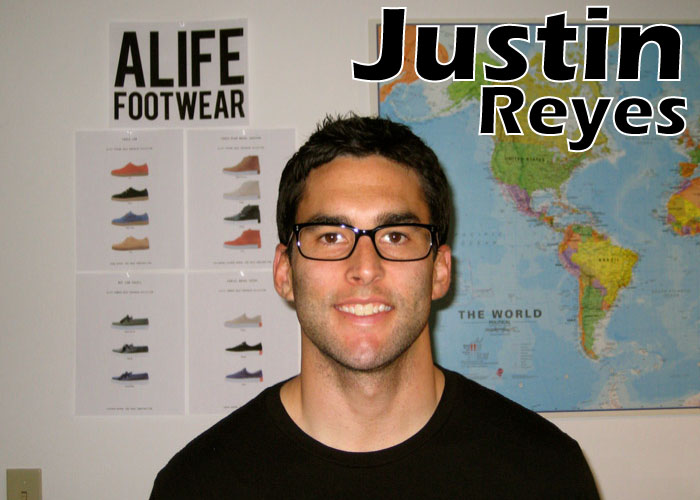 From the Antelope Valley to Alife. Justin Reyes worked his way from being a shop kid in the San Fernando Valley, to managing the shop, to working for Podium Distribution, and now on to Alife where he's working as the Sales Director. That's more than 10 years summarized in one sentence. And now for the current scoop:
You recently finished a job search that lasted several months. How do you feel now that you've found a new position?
It's definitely a good feeling, a little time off was nice but it feels good being back in the mix. I spent a couple of months talking with different people and companies in the footwear and apparel industry, getting insight, advice, and trying to find the right fit.
How did talks with Alife come about?
I met Charlie Yokoyama the founder and president of Charlie Trading (action sports and fashion distribution company in Japan) when I started working at Podium back in 2005. Along with his hugely successful business in Japan Charlie also owns the license for Alife footwear along with Tony Ferguson who I also know from the Podium/Girl relationship. Charlie has always been a great partner and friend and when the time came for change I called Charlie as I did with many industry friends and mentors looking for advice and new opportunities. We spoke about his plans for the brand, one thing lead to another and after a few phone calls I was in their Vancouver office inking the deal.
What makes it a good fit for you?
The main reason is that it is stable, well financed, and positioned for growth. Don't get me wrong, its tough out there for everybody, but Alife made the right decisions at the right time and being a smaller brand in this economy is not a bad thing. Personally it's a chance for me to gain more experience outside action sports and create new relationships with distributors, agents, and retailers.
What are the key areas of focus of your new position?
The biggest area of my focus will be providing leadership for our global sales force. I'll be managing all sales activities, putting programs in place, monitoring the sales teams, and making sure our guys have what they need to achieve our monthly, quarterly, and seasonal sales targets. I will also be actively seeking new international distribution opportunities as well as improving the brands existing relationships here in the U.S.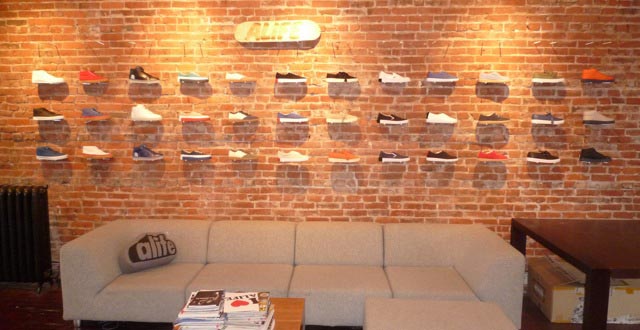 What do you think will be most useful from your past experience in this situation?
I've been fortunate enough to be exposed to various aspects of the footwear and apparel business over the years. Although all aspects of my experience will be useful if I had to pick one it would be my role as national accounts manger at Podium Distribution. I was managing our top accounts for all brands and divisions under the Podium umbrella. I learned more about business in those three and a half years working with the Dunlap brothers and Mark Feig than I ever did in college or any other position combined. No other role could have trained me better for high volume, high-pressure situations, and that amount offinancial responsibility. It also exposed me to all aspects of the supply chain and how to manage them effectively. It was truly a great experience and one I will never forget.
What are you most excited about?
Right now I am excited about taking what I've learned and focusing my efforts into one brand. All of my previous experiences have been focused around multiple brands and categories. This will really help the brand get the attention it needs and deserves and hopefully help take it to the next level. I am sure we will make additions as time goes on but for now one brand is enough.
How's the upcoming product line shaping up?
Its honestly looking really good, Tony and the design team really listened to what the reps and distributors had to say and put some good things in place. We have styles to fit every budget and every personality. We go from basic vulcanized styles to handmade leather boots with pricepoints from $65.00 to $450.00. I think retailers are really going to like the fall 2012 line and the diversity is has to offer.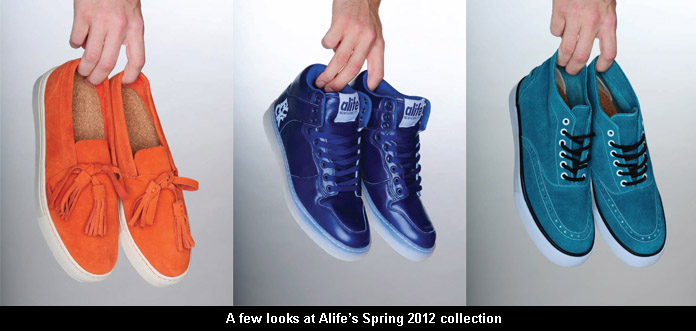 Are there any exciting collaborations in the mix?
Absolutely, for spring 12 each international distributor developed their own SMU (special make up) for their country and partnered with key retailers. The list is bit long for this interview but they are all solid.On the domestic side we have some things in the works but I cant really "let the cat out of the bag yet".
Where can we expect to see you and Alife next?
We'll be on the fall trade show circuit with all the usual stops. Come see us at Agenda, Bread and Butter, Magic, Know Show, or our LA and New York showrooms.
---