BACK TO NEWS
B$Z: Vancouver Island Based Forbidden Snowboards Launches
Vancouver Island Based Forbidden Snowboards Launches

Swell Source is pleased to announce the launch of Forbidden Snowboards, a Vancouver Island based core snowboard company. "We just wanted to start something different. We know what's missing in snowboarding right now, and Forbidden will fill that niche. We'll be offering ultra premium, limited edition boards mainly available to Island riders". said Patrick Kitto, Forbidden Co-Founder and owner of Jump Camp, Vancouver Island's premier snowboard camp.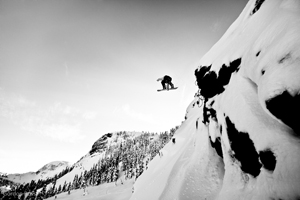 Forbidden Snowboards is fearless in their approach to maintaining integrity and quality through the team, friends, designers, manufacturers and products. Their limited edition boards reflect the passion they have for snow and are aimed at all snowboarders, from the bros doing powder turns in the trees to the upside down shreds in the park. Utilizing both combined cambers and camrock cambers in their innovative boards, this year's lineup is focused on quality over quantity. This means a limited run of 25 boards per model/size of some of most technical snowboards on the market. Each of the unique hand crafted boards will be marked with it's unique model number which can be tracked.
Forbidden Snowboards is dedicated to working with brilliant local artists to create original and unconventional graphics and a team of riders, designers and manufacturers to research, test and build a product that they are proud of and ultimately, that works. As Kitto says, "it's just snowboarding".
Forbidden Snowboards will be available Jan 1 from select core retailers, however with limited edition run they are urging riders to place their order online at www.forbiddensnowboards.com before they sell out.
Based in the Comox Valley, Forbidden knows the value of staying true to your roots.

---