BACK TO NEWS
Industrial Profile
12/22/2011
Jordan Utz, Senior Graphic Designer, Highgrade Distribution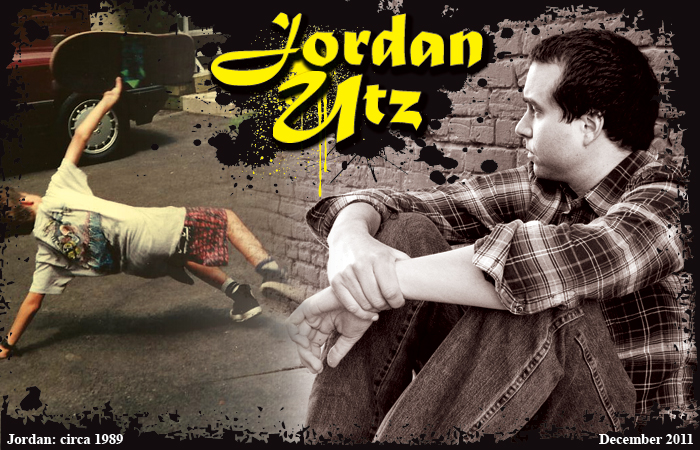 Jordan Utz, hailing from Philadelphia, P.A. found his way into the skateboard industry by way of working at Woodward, then a skatepark in Florida, jumped without looking and no net to San Francisco, where the good people of Deluxe Distribution gave him a crack at being the art department Intern. Today, he's a Senior Graphic Designer at Satori Movement up in the California Redwoods.

When you moved from Florida to San Francisco to pursue a career in the skateboard industry, did you have any idea what was going to happen, or how you'd pay your bills?

At the time, I was living in Florida for about four and a half years and was ready for a change. I had been to San Francisco a few times before on skate trips, and knew that I wanted to eventually end up there. When I made the move to California, I had no idea where my life was headed. It was a very challenging time - I had no job lined up, not much money, and did not know anyone in the city. Looking back, it was definitely a sketchy situation that could have been way worse.

How did you get your first break to do design in the skateboard industry?

After applying for a few different graphic design jobs in the industry, I was getting nowhere. It was hard because I had a degree, but no graphic design experience outside of school which was holding me back and frustrating me.
A few months after moving to San Francisco, and trying, I knew I had to do something. I randomly called Deluxe Distribution and asked if they were offering any type of internship programs. Miraculously they said yes, and a week later I found myself sitting in the art department. Everything started to unfold for me and I finally felt like I was getting somewhere. It was a great feeling which I will never forget. (pictured below, Jordan's design work as an Intern for Spitfire)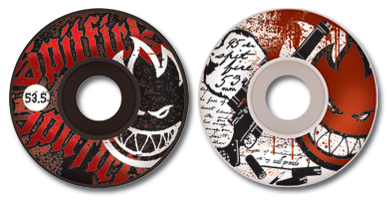 What did you learn during your Internship at Deluxe? How was it working with that crew?
Being able to internship at Deluxe was one of the best experiences ever!! In the time that I was there, I was able to learn so much. It was great to be able to see how an art department operates. I was able to experience everything from design to production which still helps me to this day. I was lucky enough to do everything from design Spitfire Wheels, layout shop banners, help the sales department with fliers, and more. It really helped me develop my skills as a designer and got me thinking way differently. Working with such a great crew at the time was a huge help. Because of my lack of design experience, I was very intimidated but everyone there was super cool and very helpful.
It was two years between starting your Internship at Deluxe and landing a full-time position with High Grade Distribution. What happened during that time?

My internship with Deluxe lasted for way longer than I expected. When it ended, I found myself at another crossroad. I knew that I had to take the experience that I was lucky enough to gain with Deluxe, and apply it to another company. I was actually using Malakye to scope out some jobs, and ended up with a few leads with several different companies. Because of my internship at Deluxe, I now had some experience as well as some solid work samples, and doors were starting to open up for me. It was only a few months from when my internship ended until I was hired on full-time with High Grade Distribution.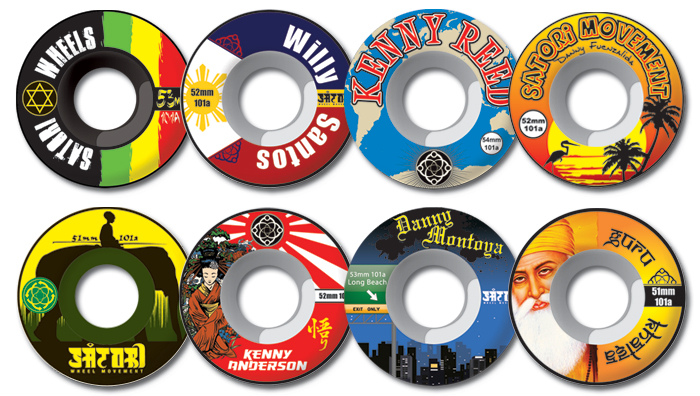 You went from the city to the forest of Arcata, Calif. How is it living in a small town like that, and do you find it an inspiring place to be with regard to design and design for the skateboard industry?
Moving from San Francisco to Arcata was a huge transition for me. It was the first time in my life that I have ever lived anywhere so rural which made me skeptical at first. The year prior to High Grade Distributions relocation, I was actually living between San Francisco and Sydney Australia working remotely. With the constant travel back and forth I was ready to be somewhere, and Arcata seemed to be where my life was headed. Even though Arcata is a small town, it is really an inspirational place to be. The people that live here are all so friendly and the skateboard community is thriving. There are actually some really good skateparks and shops such as Ampt which have helped develop the scene to what it has become. Because of the lack of skateboard companies, it is probably not the best place to move to if you are trying to pursue a career in the skateboard industry but overall it's a wonderful place to reside.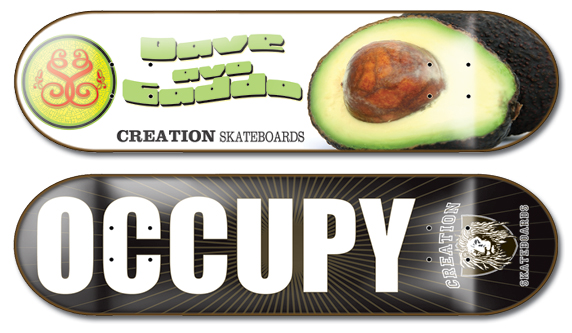 You were trained in graphic design and have since incorporated web design in your quiver of skills. Do you see that as a natural transition?
Yes!! Leaning web design is definitely a natural transition. Before I was hired at High Grade Distribution, I never had any web experience. I would spend a lot of time on my own just trying to learn how it all worked. I would spend hours teaching myself the back end aspects of the web. A lot of companies seem to be looking for someone who is knowledgeable in both print and web, so it's best to incorporate both skills if possible.
Are you also doing the backend programming on the web side of things?
For many years, I was the only one doing all of our brands web sites. I would do all the design, programming, and updates for highgradedistribution.com, satorimovement.com, satoriwheels.org, and creationskateboards.com. It was a lot to keep up with, but lately I have had some help....Thanks TKP!!!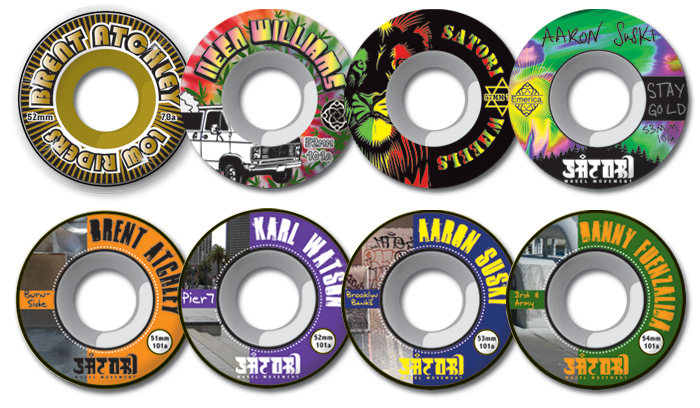 Years ago, you worked as a camp counselor at Woodward and also spent years working at 688 skatepark. How do you think those experiences have carried forward into your design for the skateboard market?

Those two experiences were a great start. Working at skate camp in the late 90's was actually the first time I was introduced to Satori Movement. Back then it was a super small company, but I remember being intrigued by it and the direction it was headed. While working at 688 Skatepark in Clearwater Florida, I always found myself looking at all the catalogs and magazines that would be sent there. I always enjoyed looking at all the different designs and layouts. Looking back, these experiences definitely played a major role in sparking my interest in skateboard design and the overall marketing aspects that go with it.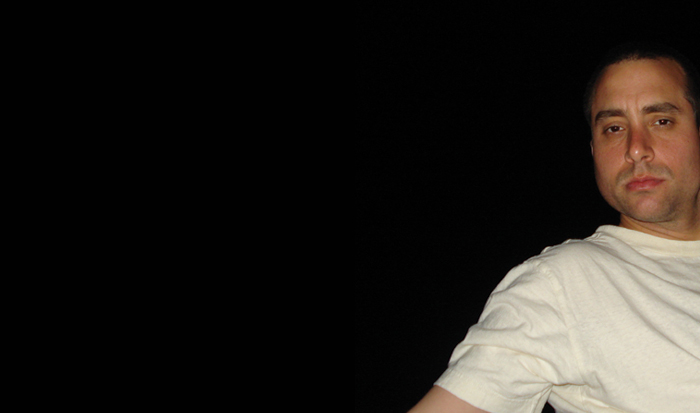 Looking back, is a career in the skate industry what you'd thought it would be?
Yeah, for sure! It's actually way better than I could have ever imagined. Being able to work with such an amazing staff, artists, team, shops, and distributors worldwide has been fantastic. Contributing to do something that has brought me such happiness for many years is priceless. It's the greatest feeling to be able to wake up every day and be involved with something that you're passionate about. I honestly don't know what I would be doing if I was not working in this industry. It's a blessing!!!
For the aspiring designers out there who also want to work in the skate industry, what is the most important advice you can share?

The best advice that I could share is to stay true to yourself. If there is a certain company that you want to work for I would suggest interning or freelancing for them. These are both great ways to get your foot in the door, while building up your portfolio at the same time. It's always way better to do work for a company that you like. Don't get discouraged because your first few designs are overlooked or if you don't get hired right away. Be able to take constructive criticism and use it to your advantage. Also, keep practicing and evolving your creativity while staying positive and focused. Things will ALWAYS work out in the end.
---