BACK TO NEWS
EVENT: Office Booyz (& Girlz) at SIA On-Snow Demo Declared a Blast
Office Booyz (& Girlz) at SIA On-Snow Demo Declared a Blast
Malakye.com thanks everyone at SIA, Winterpark, all of the companies that donated prizes (SIA, IS Eyewear, 686, Meridan Graphics, Ink FX, Aerial 7, Arnette, WESC, Recon, Zinka, Cam Caddie, Stance, Hestra Gloves, Dizm Eyewear, Munitio, TransWorld Business, Smith Optics, Deuce Brand, and Sno Life!)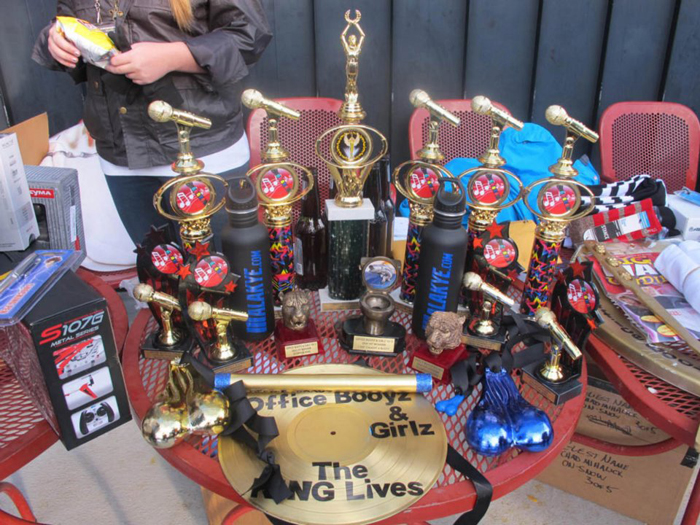 Once again, for the second year (and counting) Office Booyz (& Girlz) took on the Re-Railer park at Winterpark, Colo. The concept of a "non-contest, contest" is gelling with the great community of people at the On-Snow demo. That is evidenced by the nearly tripled number of entries, from 25 last year to about 75 this year, and the huge increase in the number of participating Girlz. The Office Girlz claimed many of the prizes this year, not the least of which is Amanda H. for thoroughly cementing her Scorpion Queen trophy.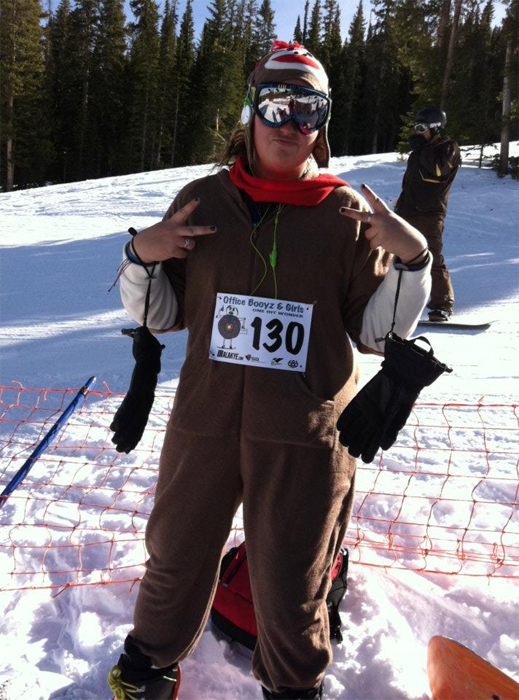 Office Booyz (& Girlz) had a surprise guest judge, Mike Lewis, of Transworld Business who not only helped with the tough decisions of trying to figure out if the O.B. Spirit award should go to the guy who brought out the moon over the Quasi Big Air, or the guy who took about 50 laps through the course, he also kept fellow judge, Chad Mihalick of Malakye, and announcer, Seumas "Golden Voice" Santoro with a whirlwind of zingers that didn't stop coming for the entire two-hour contest. Notable antics included a solo dance off all the way through the course, a marriage proposal to a gal dressed in a monkey suit, and a world class relay by John Graham and the Rome crew over the Quasi Big Air.
"its nuts! This is always a great day. I can't wait to do it again next year, and we might have a surprise coming up for Office Booyz in southern Ca. this spring….I can't thank the godfather of Office Booyz enough for the opportunity to put this event on" said Chad Mihalick of Malakye.com.

Enough words. Check out the winners, photos, and various coverage below.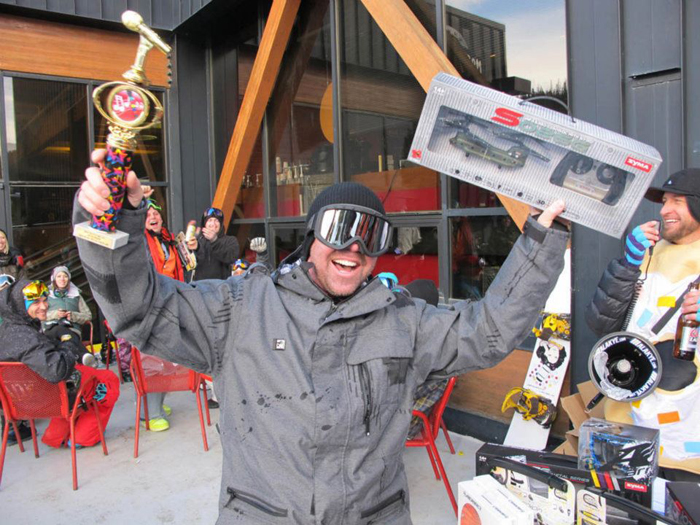 In the On-Snow Daily:
https://www.snewsnet.com/snews/Trade-show-dailies/SnowShow_Daily/SIA-On-Snow-Daily-2012/index.html#?page=6
On Transworld Business:
http://business.transworld.net/85507/features/sia-2012-on-snow-demo/
On the Malakye Facebook Fan Page:
http://goo.gl/h1puA
Office Booyz (& Girlz) 2012 Prize Recipient List
Brass Balls – Hannah Nelson
Blue Balls – Jessica Deal
Scorpion King – Micky Lucido
Scorpion Queen – Amanda H.
Best Team Costume/Most Team Spirit – Julia and Kevin
Overall Office Booyz Champ (spirit of one hit wonder) – Spencer C.
Quasi Big Air (Best Overall) – Mark M.
Quasi Big Air (Best Old School Air) – John G.
Quasi Big Air –(Random Brilliance) – Jake L.
Desktop Destroyer – Donkey
Jammer on the Donut Jam – Mike White
Relay Race – Brenden and Tyler
Most Excuses – Kelly Thomson
Most Gray Hair/Oldest Office Boy – Gags
Smartest Office Booy – Bjorn
Most Confused – Mike M.
Most Sauced – Binky (2nd year in a row)


Can you beat them next year?

See more photo's of Office Booyz and Girlz on Facebook:

http://www.facebook.com/media/set/?set=a.374155842598256.104579.126367514043758&type=3
---